Yrjö Kukkapuro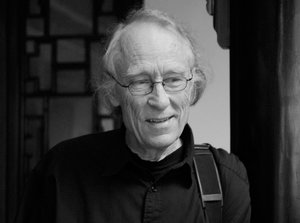 Yrjö Kukkapuro
The Finnish furniture designer Yrjö Kukkapuro (b. 1933) is a central figure of Finnish functionalism. Kukkapuro has been working as a freelance designer since the 1950s and much of the furniture he designed at the beginning of his career is still in production today.
"Does it make any sense to design a chair which is not good to sit on?" is one of Kukkapuro's favourite sayings and it describes perfectly the designer's love for ergonomic furniture. His designs aim at a subtle balance between functionality and aesthetics – fine examples of this are the Karuselli chair produced by Artek, and other iconic designs such as the Saturnus table, Skaala chair, Remmi series and Ateljee lounge chair and sofa.
During his career, Kukkapuro has been awarded many national and international prizes – including the Lunning Prize in 1966, the 1st Prize at the International Chair Design Competition in Italy in 1972 and the Kaj Franck Design Prize in 1995. His works are present in the permanent collections of various museums in the world, such as the Victoria and Albert Museum in London, MoMA in New York and Vitra Design Museum in Germany's Weil am Rhein, just to name a few.
Yrjö Kukkapuro has designed pieces for the following brands: Artek, Yrjö Kukkapuro