Robert Dudley Best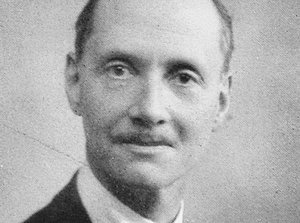 Robert Dudley Best
Robert Dudley Best (1892–1984) was heir to the world's largest lighting factory, founded in Birmingham in 1840. Despite its proud history, Best felt that the lamp designs produced by the factory were outdated. In 1925, Best visited the International Exhibition of Modern Design in Paris and inspired by what he saw, he began his studies of industrial design in Paris and Düsseldorf. During his studies Best became close friends with Walter Gropius, the founder of the Bauhaus movement. It was during this time that he got inspired by the Bauhaus era and made the first sketches of what would become the iconic Bestlite design.
Bestlite has been in continuous production since 1930. Winston Churchill, the former British prime minister is numbered amongst its many famous users. He actually loved it so much that he took it with him when travelling around the world.
Eighty years on, the Bestlite design stays close to its industrial roots and true to its original design. Bestlite is held in permanent collections at both the Victoria & Albert Museum and the Design Museum in London. Loved by architects, designers and design aficionados through its 80-year history, today, Bestlite enjoys global iconic status.
Robert Dudley Best has designed pieces for the following brands: GUBI