Finnish-born Jonas Lutz is the designer behind Form & Refine's Leaf shelves made from wood offcuts. As is often the case for the Rotterdam-based designer's works, the shelves were created by experimenting and testing new things.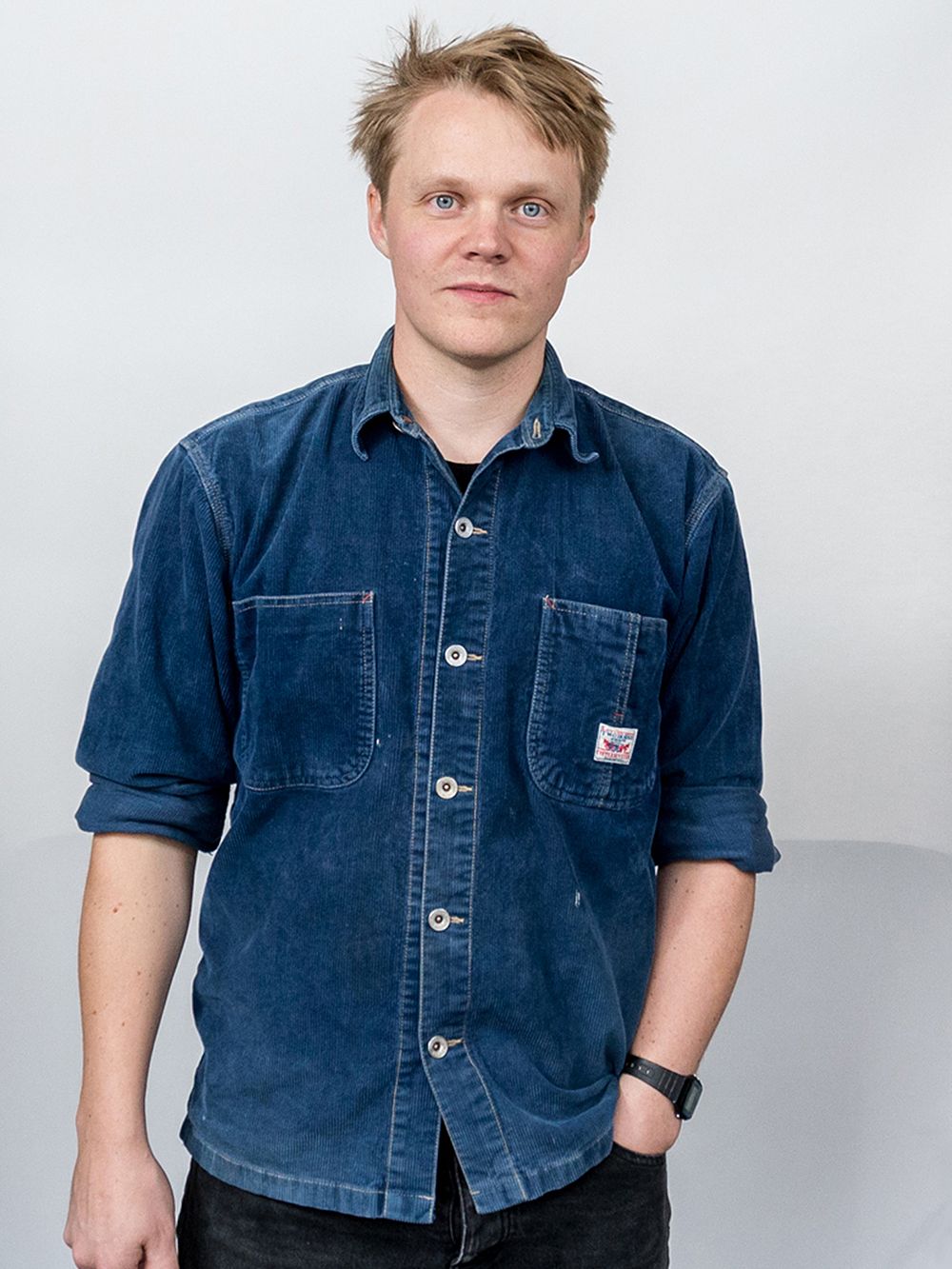 JONAS LUTZ is a rising design talent living and working in Rotterdam. His Leaf shelves were launched earlier this year as part of Form & Refine's OffCuts collection featuring products made of leftover materials from the wood and textile industries. We chatted with the designer to find out more about the Leaf shelves and what made him move to the Netherlands.
Hi Jonas! You were born in Finland but have lived abroad for a long time. Could you tell us a bit about your background?
"I grew up in an old schoolhouse, a ten-minute drive south of the town of Ekenäs (Tammisaari) on the Baltic coast of Finland, about one hour west of Helsinki. It is a beautiful place that I love to visit as often as possible and my parents and many friends still live there.
In high school, I was not sure what kind of career I wanted to pursue. I learned about a furniture design program that sounded interesting and I applied and was accepted. Pretty early on in my studies, I realized that I had made the right choice of studies, but I also realized that the school was lacking in several departments. I moved to Sweden to study at the Carl Malmsten School of Furniture in Stockholm, where I spent two very rewarding years focusing on wooden furniture and the Scandinavian furniture industry, before leaving for an exchange semester at the Design Academy in Eindhoven.
The Design Academy is a very inspiring and tough school where you really feel like you are on the cutting edge of the design field. Unlike the careful Scandinavian approach to teaching, the teachers and mentors in Eindhoven don't hold back, which was very refreshing to me. I found this environment so inspiring that I chose to stay in Eindhoven and finish my studies there. I have lived in the Netherlands pretty much ever since."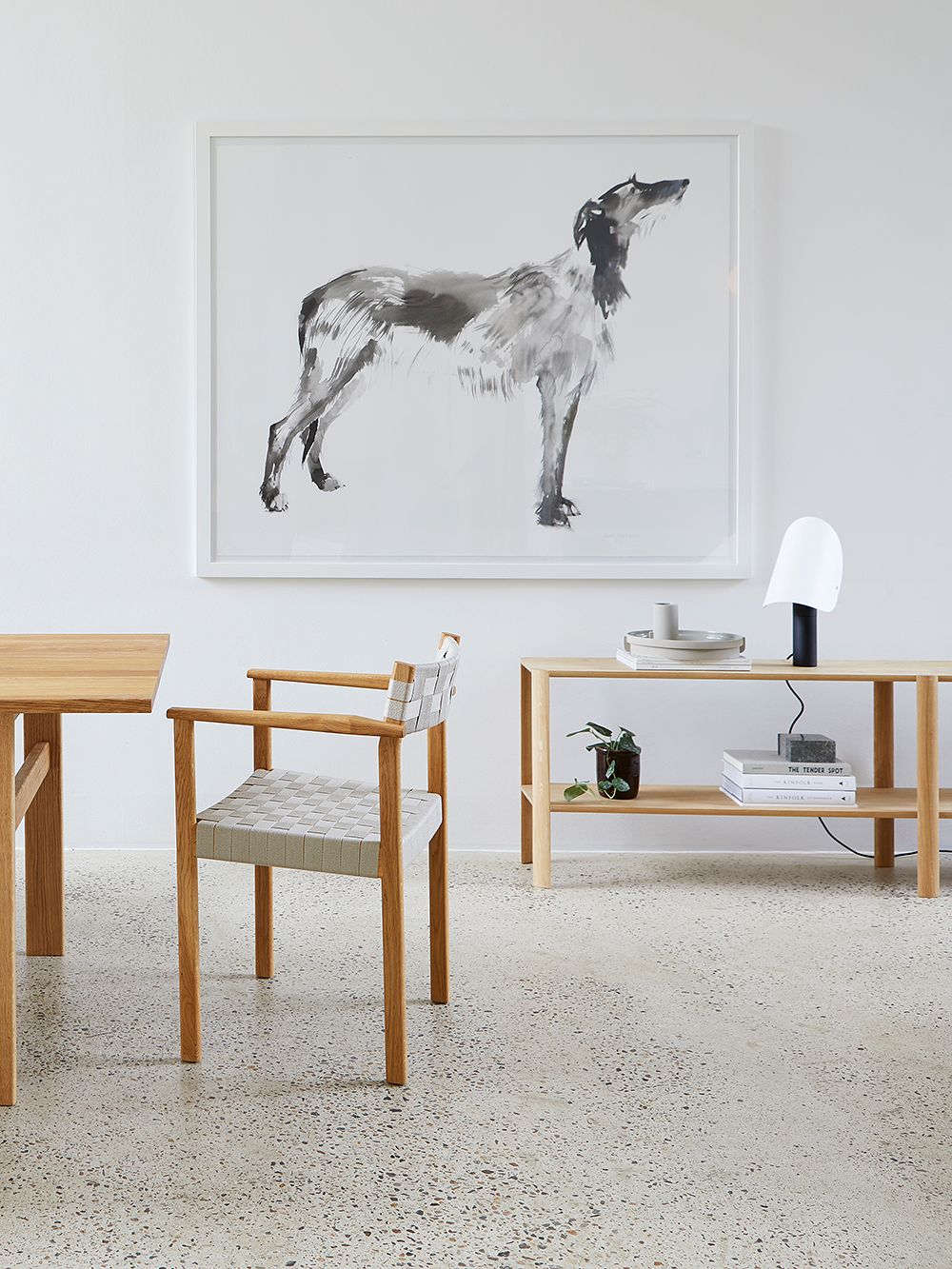 Form & Refine has now picked up your Leaf shelves and begun manufacturing them. How did you end up collaborating with the brand?
"I met Form & Refine CEO and co-founder, Lasse Lund Lauridsen, during the 2016 Salone del Mobile where I was exhibiting a number of new products. At that time, Form & Refine was still far away from being launched. However, a few months later, Lasse visited me in Rotterdam and introduced me to the idea and vision of Form & Refine – it was clear we were on the same page."
"It's always a great moment when something new appears in front of you that you did not expect."
What was your idea and inspiration behind the Leaf shelves?
"As with many of my designs, the Leaf shelf has its origin in my workshop. I was experimenting with different profiles on my milling machine and discovered the leaf-shaped profile that became the key to the system. There was a definite moment of joy when I realized that it had potential. It's always a great moment when something new appears in front of you that you did not expect! The challenge is then how to make it into something real that works and does not lose its magic through the refinement process."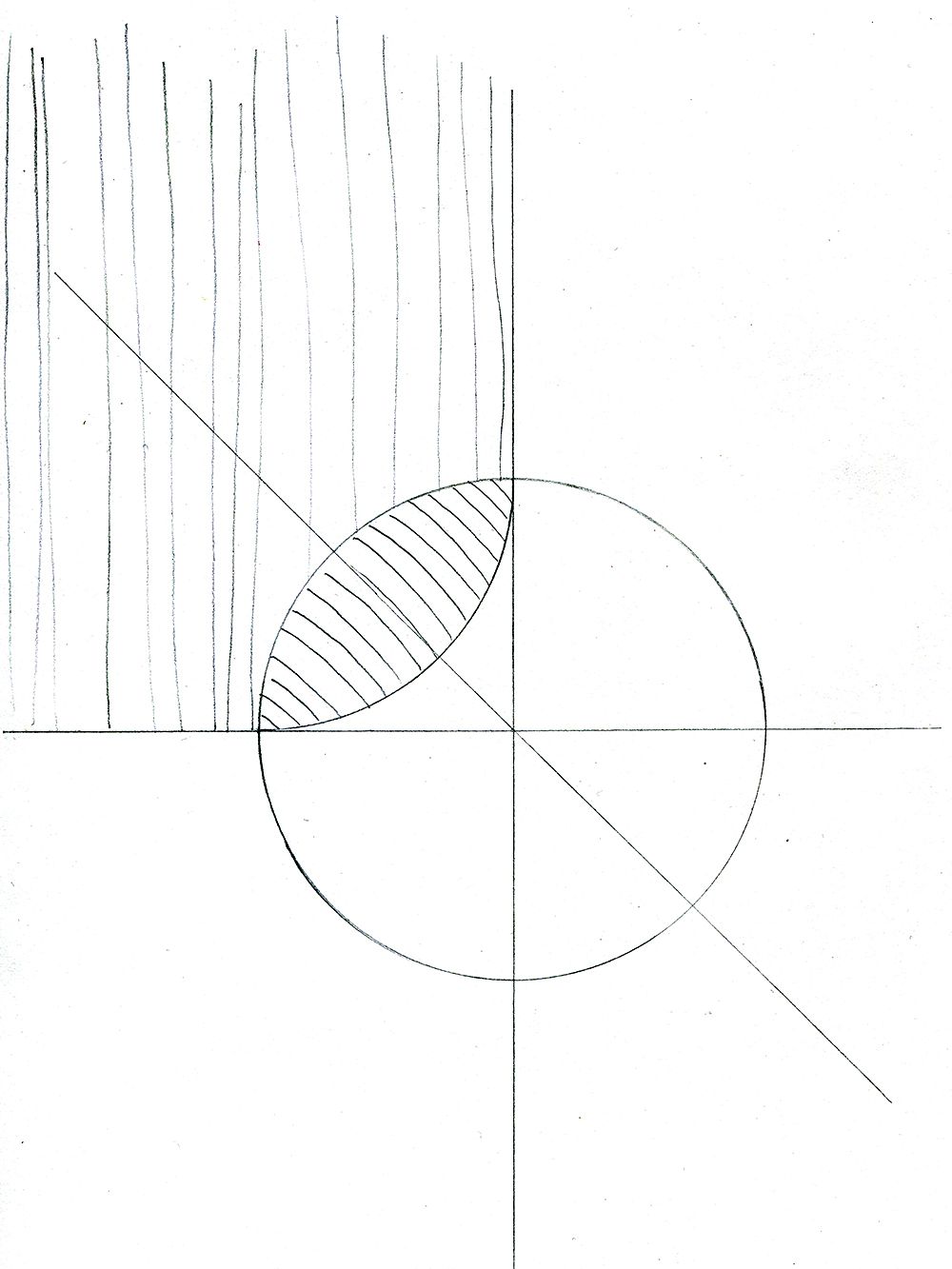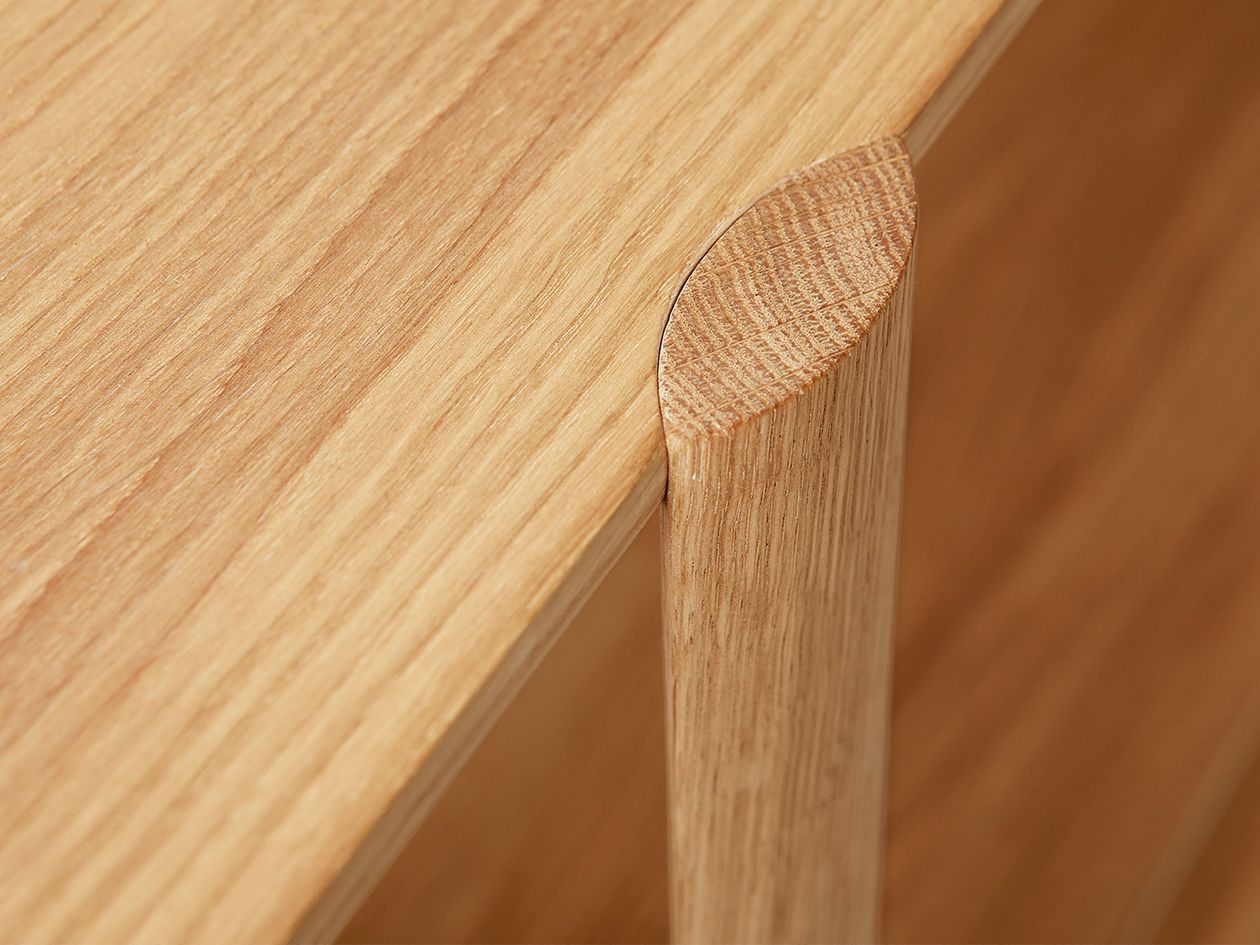 Where do you seek inspiration for your designs?
"I find that inspiration is not so much something I can ever actively seek but something that arrives in random moments. It can be triggered by anything that is relevant to the ideas I'm working on at the moment.
The designer I most often look to for guidance is Tapio Wirkkala. The excellent book Eye, Hand and Thought spans his productive career. I find his way of working, more as a sculptor than a traditional designer, very refreshing and something I can relate to."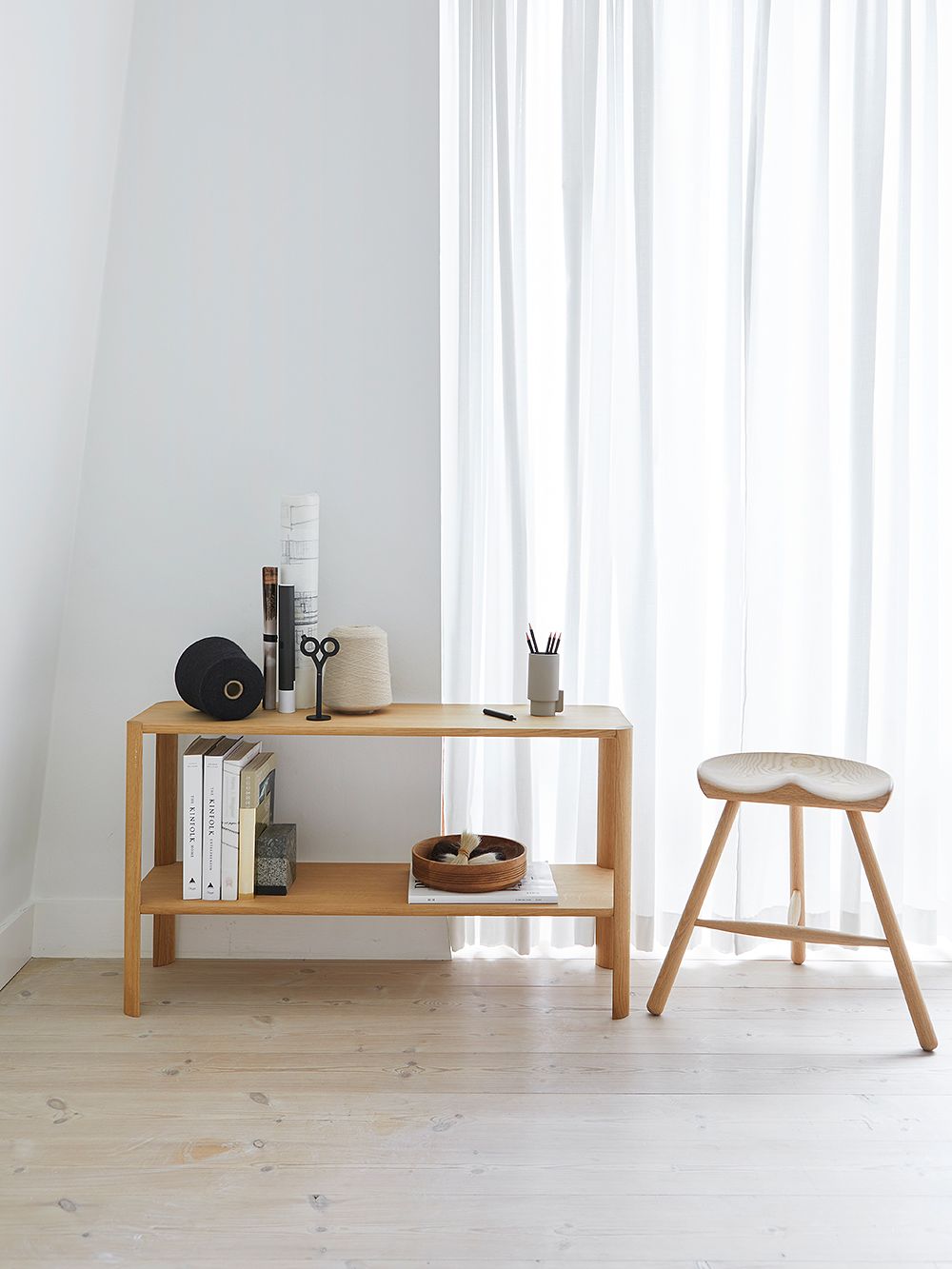 What can we expect in the future?
"It is hard to know what the coming year will hold. Hopefully, this strange chapter in our collective history will end sooner rather than later! I look forward to continuing my work, both for labels such as Form & Refine and with the autonomous work I produce and sell through my own studio."
See also:
• Leaf shelves >
• All Form & Refine products >
Text: Emmi Ratilainen Images: Form & Refine and Jonas Lutz