We use cookies to improve our site and your shopping experience. By continuing to browse our site you accept our cookie policy. More info
We ship worldwide to over 180 countries!
Categories by Warm Nordic
Warm Nordic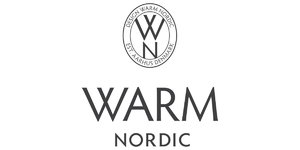 Warm Nordic
Warm Nordic is a Danish design brand that relaunches design classics from the past decades as well as contemporary design inspired by them. The founder Frantz Longhi got the idea for Warm Nordic after collecting Scandinavian design for many years and noticing that many sought-after tables, chairs and lamps were only available at international auctions. As its name suggests, Warm Nordic sees Scandinavian design and home décor full of warmth, not coolness: besides top-class design, it wants to fill homes with coziness and elements of the world-famous Danish hygge.
This brand has collaborated with: Gunnar Cyrén, Hans-Agne Jakobsson, Welling/Ludvik, Sebastián Alberdi, Svend Aage Holm-Sørensen, Hans Olsen, Charlotte Høncke, Knud Færch, Arne Hovmand-Olsen, Morten & Jonas, Sara Wright Polmar, Jacob Hermann, Studio Føy
---
Show filters
---
---
---