We use cookies to improve our site and your shopping experience. By continuing to browse our site you accept our cookie policy. More info
We ship worldwide to over 180 countries!
Tala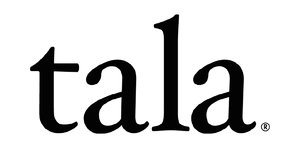 Tala
Tala is a British lighting brand specializing in light bulbs that combine the aesthetics of old-time incandescent lamps with modern, low-energy technology. Tala was founded by a groups of friends who studied together at the University of Edinburgh and shared a passion for design, modern technology and sustainability – their aim was to create an especially beautiful and especially ecological light bulb.
Tala lamps are inspired by nature and characterized by organic, flowing design with a warm tone resembling the original Edison bulbs. The lamps are powered by durable and efficient LED technology, and produced using as energy-saving and long-lasting materials as possible. To neutralize its carbon emissions, Tala plants 10 new trees for every 200 units it sells. By 2018, Tala has planted tens of thousands of trees to Middle-England as well as the Ochoco National Forest in Oregon, US.
---
Show filters
---
---