We use cookies to improve our site and your shopping experience. By continuing to browse our site you accept our cookie policy. More info
We ship worldwide to over 180 countries!
Swedese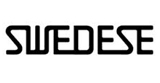 Swedese
Swedese is a classic Swedish furniture producer with a strong anchor in both the public and domestic domain. Swedese's ideals are the same today as they have been for the past sixty years. These are to create beautiful furniture for the future, which build on the foundations of modern Scandinavian traditions, designed by forward-looking designers who share in the timeless ideals of architecture.
Swedese was founded in 1945 by the two brothers Yngve and Jerker Ekström and Sven Bertil Sjöqvist. The headquarters are located to Vaggeryd in Småland, Sweden, where one of the factories can be found. The second factory is located in Äng, a small village outside Nässjö, Sweden.
This brand has collaborated with: Claesson Koivisto Rune, Broberg & Ridderstråle, Naoto Fukasawa, Staffan Holm, Isaac Chen, Michael Young, Yngve Ekström, Corinna Warm, Christine Schwarzer, Roger Persson, Katrin Olina, Michaël Bihain
---
Show filters
---
---