We use cookies to improve our site and your shopping experience. By continuing to browse our site you accept our cookie policy. More info
We ship worldwide to over 180 countries!
Categories by Santa & Cole
Santa & Cole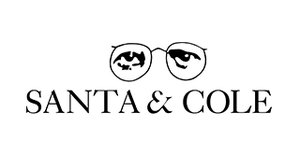 Santa & Cole
Founded in 1985, Barcelona-based Santa & Cole curates only products that are interesting – either because of a great story, history, an elegant form or a smart technological solution. They believe the greatness of an editor lies in the catalogue rather than in the size of the company. Santa & Coles's product range includes lighting and furniture from classics to contemporary design, as well as elements for the urban environment.
This brand has collaborated with: Ilmari Tapiovaara, Miguel Milá
---
Show filters
---
---