We use cookies to improve our site and your shopping experience. By continuing to browse our site you accept our cookie policy. More info
We ship worldwide to over 180 countries!
Categories by Petite Friture
Petite Friture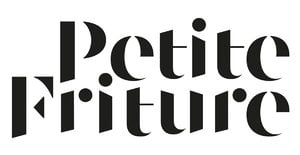 Petite Friture
Petite Friture is a French design company that was founded by Amélie du Passage in 2009. Petite Friture's aim is to promote young talents and design together with them a collection of objects, lights and furniture that creates "vibration" and helps to savour the everyday life. The elegant and cheerful collection includes designs from creatives such as Pierre Favresse, Claesson Koivisto Rune, Daniel Emma, Sam Baron and Andreas Engesvik.
This brand has collaborated with: Daniel Emma , Amandine Chhor & Aissa Logerot, Pierre Favresse, Sam Baron, Constance Guisset, Vaulot & Dyèvre, Studio BrichetZiegler
---
Show filters
---
---