We use cookies to improve our site and your shopping experience. By continuing to browse our site you accept our cookie policy. More info
We ship worldwide to over 180 countries!
Categories by Made By Hand
Made By Hand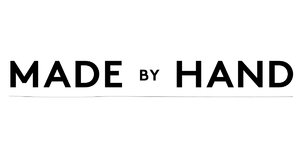 Made By Hand
Danish Made By Hand is a company with a passion for timeless, durable design and craftsmanship. They draw their inspiration from the crafts and traditions of Scandinavia – all Made By Hand products are handcrafted by local artisans. The perfect example of their design philosophy is the classic workshop lamp, designed by A. Wedel-Madsen in the 1950's.
This brand has collaborated with: Iskos-Berlin, A. Wedel-Madsen
---
Show filters
---
---