We use cookies to improve our site and your shopping experience. By continuing to browse our site you accept our cookie policy. More info
We ship worldwide to over 180 countries!
Categories by Lyngby Porcelain
Lyngby Porcelain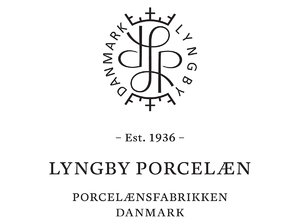 Lyngby Porcelain
Founded in 1936, Lyngby Porcelain is a manufacturer of high-quality porcelain tableware and vases that has established its place in Danish design history. One of the brand's most iconic pieces is the Lyngby vase from 1930's – a simple, clean-lined design that was influenced by the ideology of the Bauhaus movement. The authenticity of each porcelain vase is guaranteed by a beautiful hand-printed monogram on the base. Lyngby Porcelain's collection includes not only timeless classics but also contemporary objects from today's creative talents.
This brand has collaborated with: Philip Bro
---
Show filters
---
---