We use cookies to improve our site and your shopping experience. By continuing to browse our site you accept our cookie policy. More info
We ship worldwide to over 180 countries!
Categories by Lapuan Kankurit
Lapuan Kankurit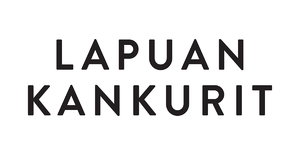 Lapuan Kankurit
Lapuan Kankurit is a Finnish family business that has its roots in the textile factory founded by Juha Hjelt's grandfather Juho Annala in 1917. Having worked in the family's weaving mill in Lapua since the age of 15, Hjelt started his own mill in 1973 with his wife Liisa and named it Lapuan Kankurit (Finnish for Weavers of Lapua). Today, the company manufactures versatile interior, kitchen and bath textiles from pure natural materials, adorned with patterns designed by renowned Finnish and international artists. Lapuan Kankurit values not only good design but also sustainable development and the traceability of materials.
This brand has collaborated with: Elina Helenius, Matti Pikkujämsä, Reeta Ek, Eri Shimatsuka, Aoi Yoshizawa, Masaru Suzuki, Marja Rautiainen, Lapuan Kankurit, Tong Ren, Elina Airikkala, Kaarina Tiainen
---
Show filters
---
---
---