Kari Virtanen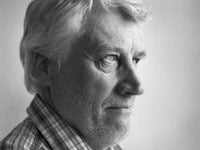 Kari Virtanen
Kari Virtanen (b. 1948) is a Finnish carpenter who with his hard-working attitude has gained his place as one of the most recognised wooden furniture experts.
In 1967 Virtanen founded Nikari, a company producing high-quality wooden furniture.
Virtanen has been awarded the Finnish State Design Award in 2005, the Pro Finlandia Medal in 2009 and the Kaj Franck Design Prize in 2022.
Kari Virtanen has designed pieces for the following brands: Nikari