We use cookies to improve our site and your shopping experience. By continuing to browse our site you accept our cookie policy. More info
We ship worldwide to over 180 countries!
Categories by Eero Aarnio Originals
Eero Aarnio Originals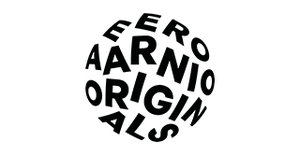 Eero Aarnio Originals
The iconic designer Eero Aarnio (born 1932) is known world-wide for his sculptural and playful chairs. Especially the Ball Chair, designed in 1963, has raised international interest. In addition to several movies, fashion spreads and music videos, Aarnio's iconic work can be seen in the permanent collections of New York MoMA and London Victoria and Albert Museum.
Legendary Aarnio, who has always been true to his own style throughout his long career, has been awarded with numerous notable design prizes, Kaj Franck Design Prize and Compasso d'Oro to name a few.
This brand has collaborated with: Eero Aarnio
---
Show filters
---
---