Black is often avoided in interior decoration but there's no reason to do so! Instead of making the home gloomy, dark furniture and details add structure to fair decor. In honour of Black Friday, we listed eight ways to decorate with black.
Look up to the ceiling
A black pendant lamp makes a beautiful pair for a wooden dining table and gives structure to the space. The brass rings of Artek's A331 pendant light filter the light, transforming it from an artificial glare into a light source warm as candlelight.
• Artek's A331 pendant light >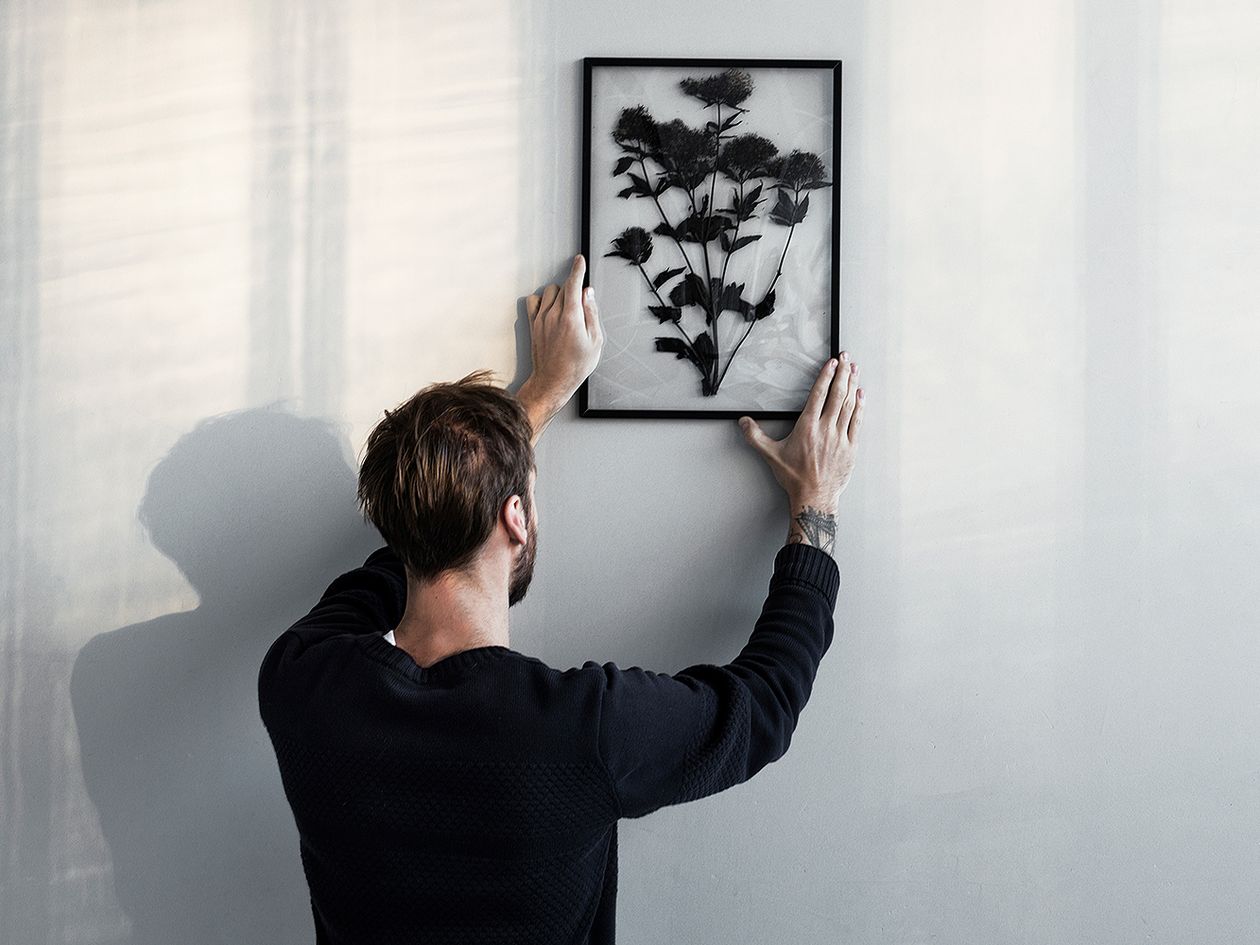 Catch the eye with frames
Transform a white decorative interior poster from wallpaper to an eye-catcher by framing it in a simple black frame. The poster will still attract the eye, but the black frame lifts it off the wall.
• Moebe frame >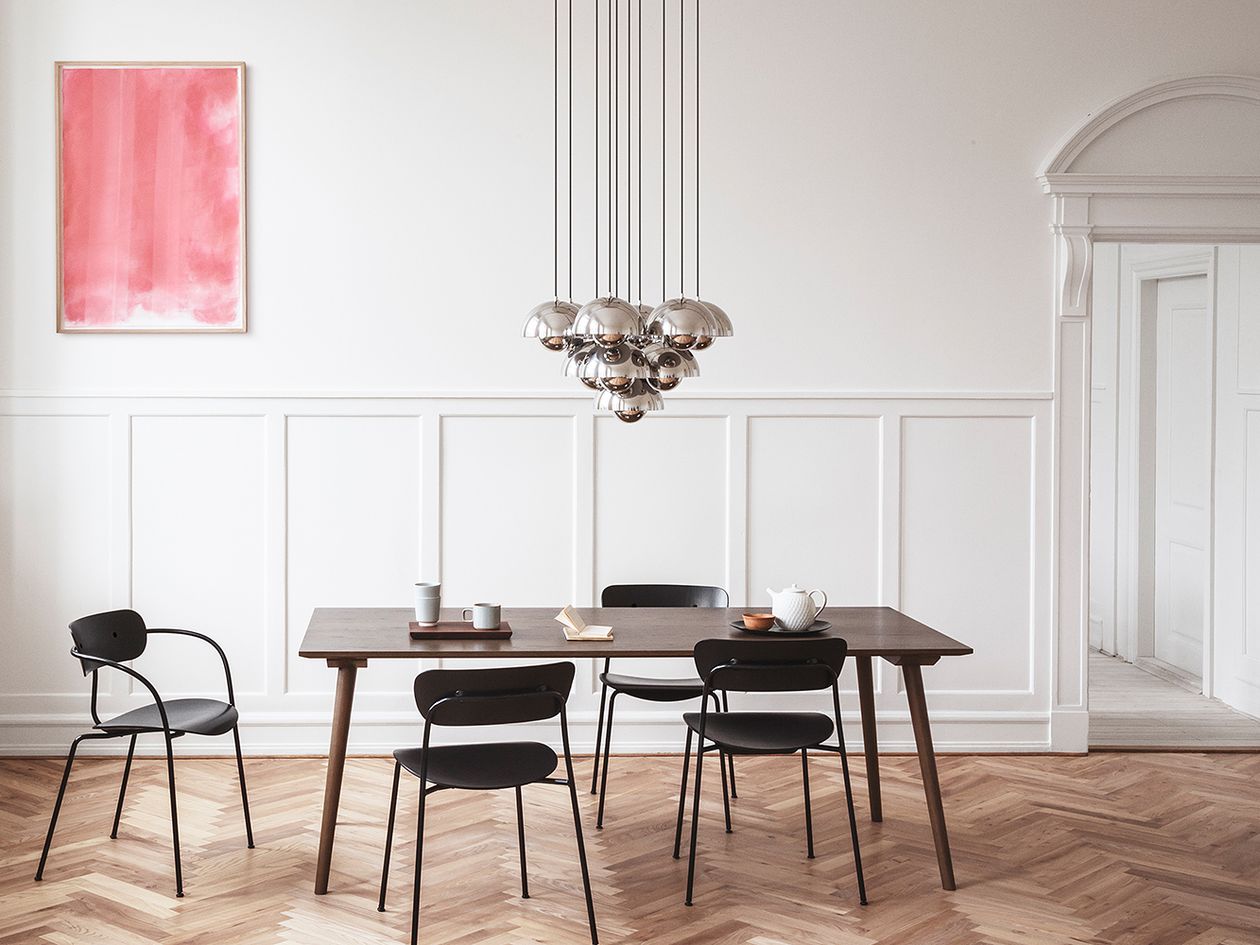 Try a game of chairs
Combine a down-to-earth wooden table with black dining chairs. They act like a black frame around a white decorative poster, drawing attention to the dining set. The dining space becomes even more interesting when the seats around the table are different.
• &Tradition Pavilion AV2 chair >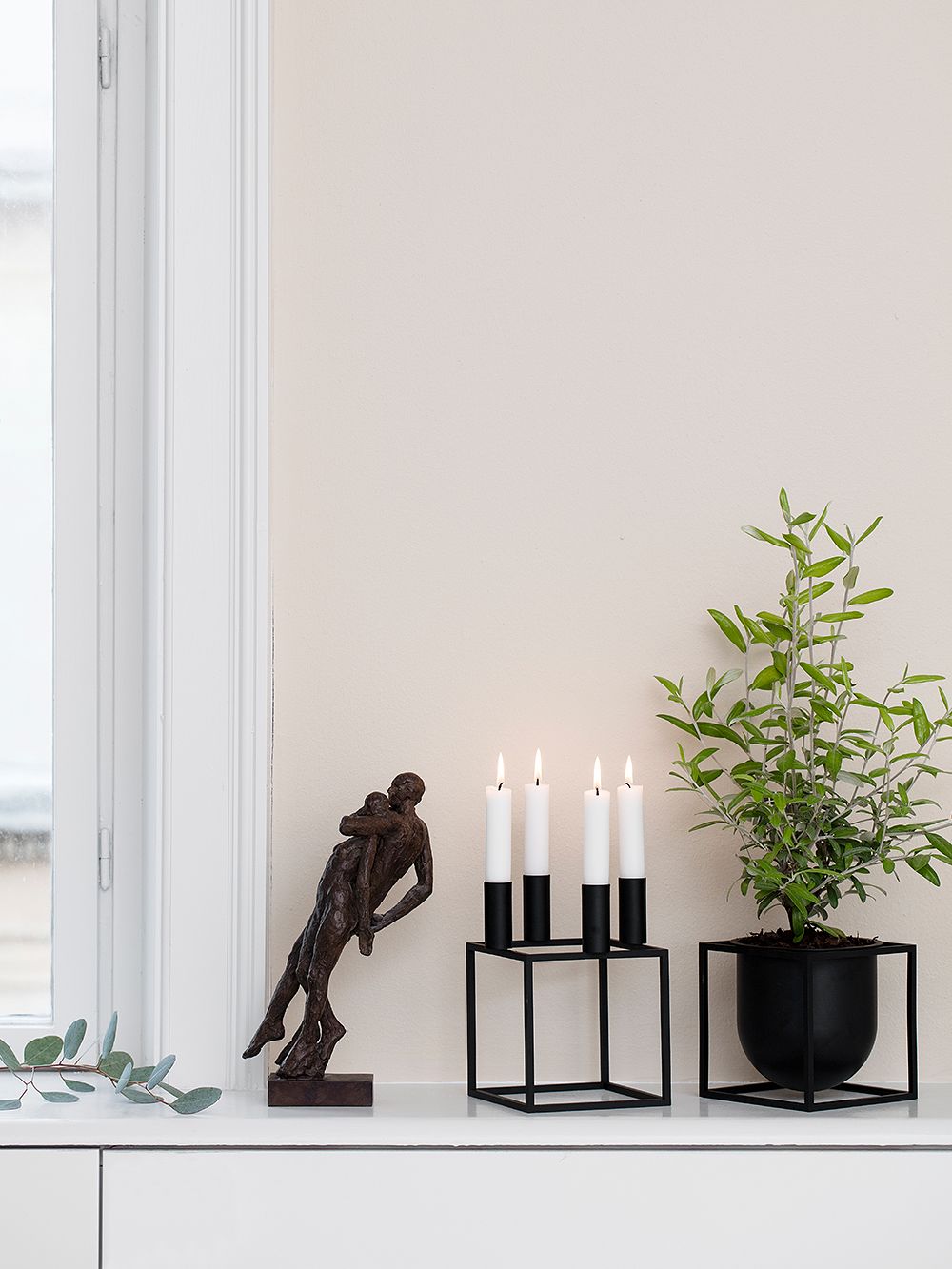 Play with contrasts
When the entire interior is light in color, even a single black detail stands out. Place a black candleholder on the table, lay the table with black and white dishes and soften the setting with fresh cut flowers or sprigs.
• By Lassen Kubus 4 candleholder >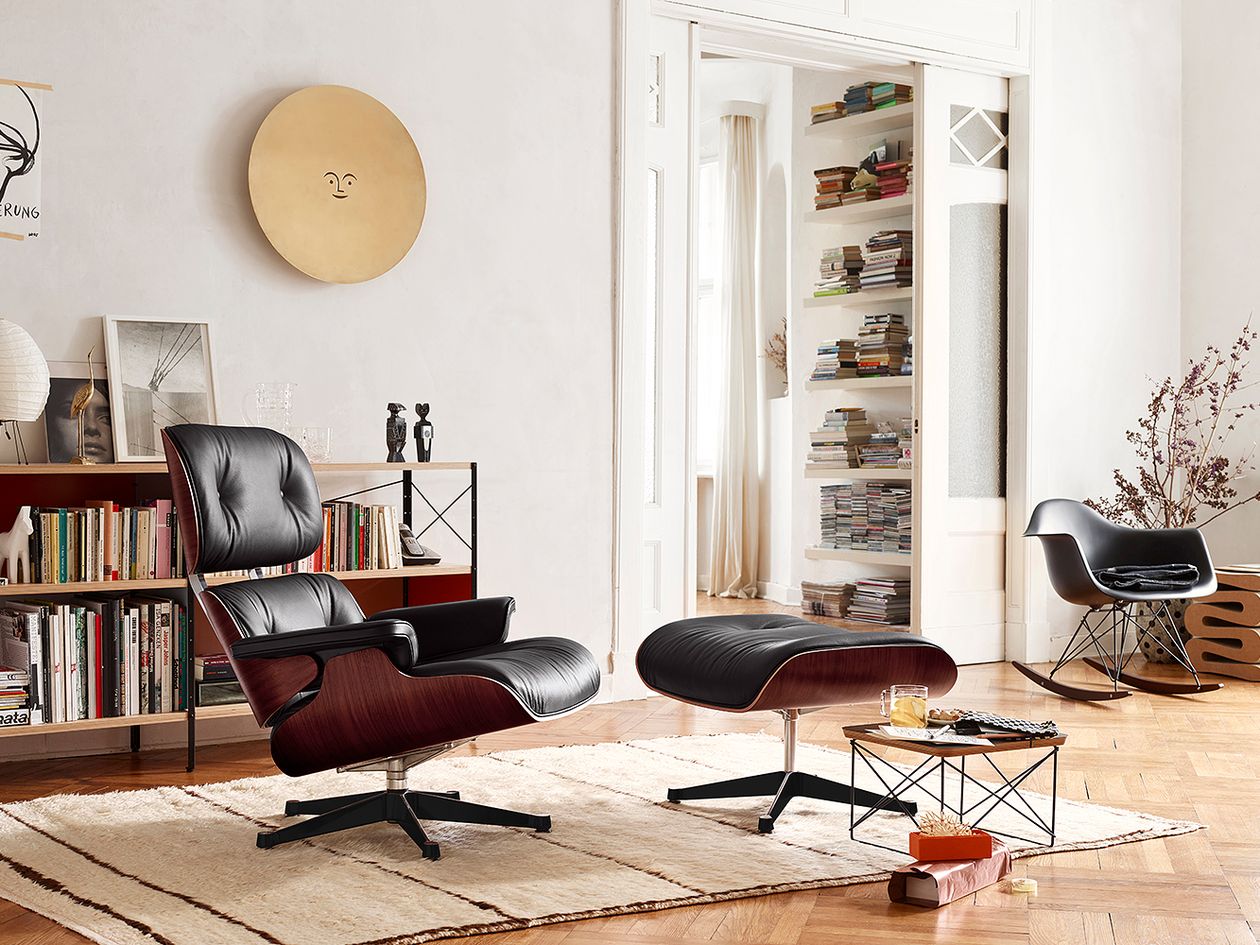 Don't leave black alone
A black piece of furniture can look dominant if there is no other dark object in the room. Pair a handsome armchair with a graceful black side table or ottoman. With a touch of dark here and there in the room, the decor remains light but structured.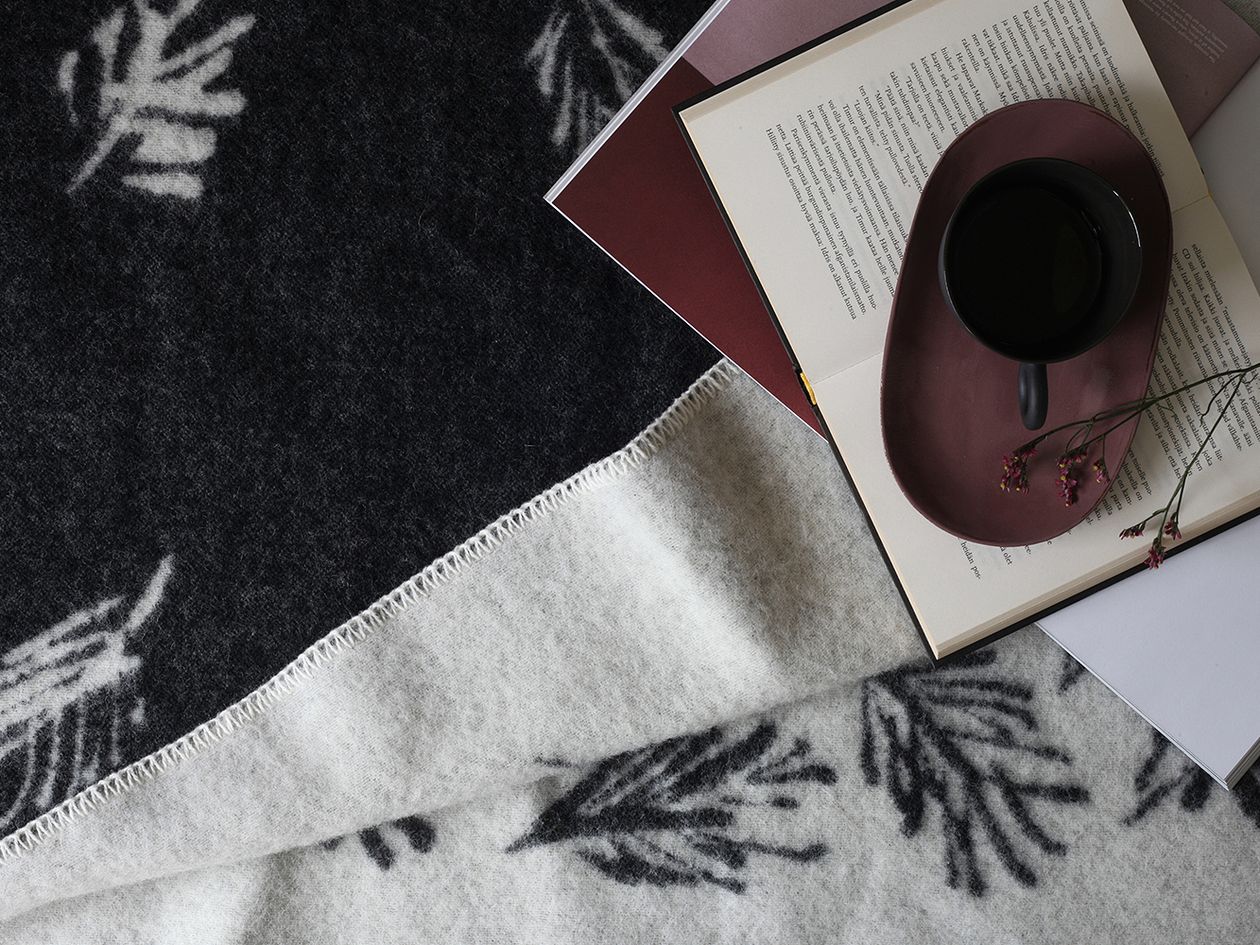 How does the black feel?
Dark furniture or decorative items can be harsh on their own – except when made from soft textile. Fold a soft throw on a white sofa and place some black, dark gray and black and white decorative cushions next to it. This way, the sofa looks structured, but the whole stays soft.
• Teemu Järvi Illustrations Shinrin-yoku blanket >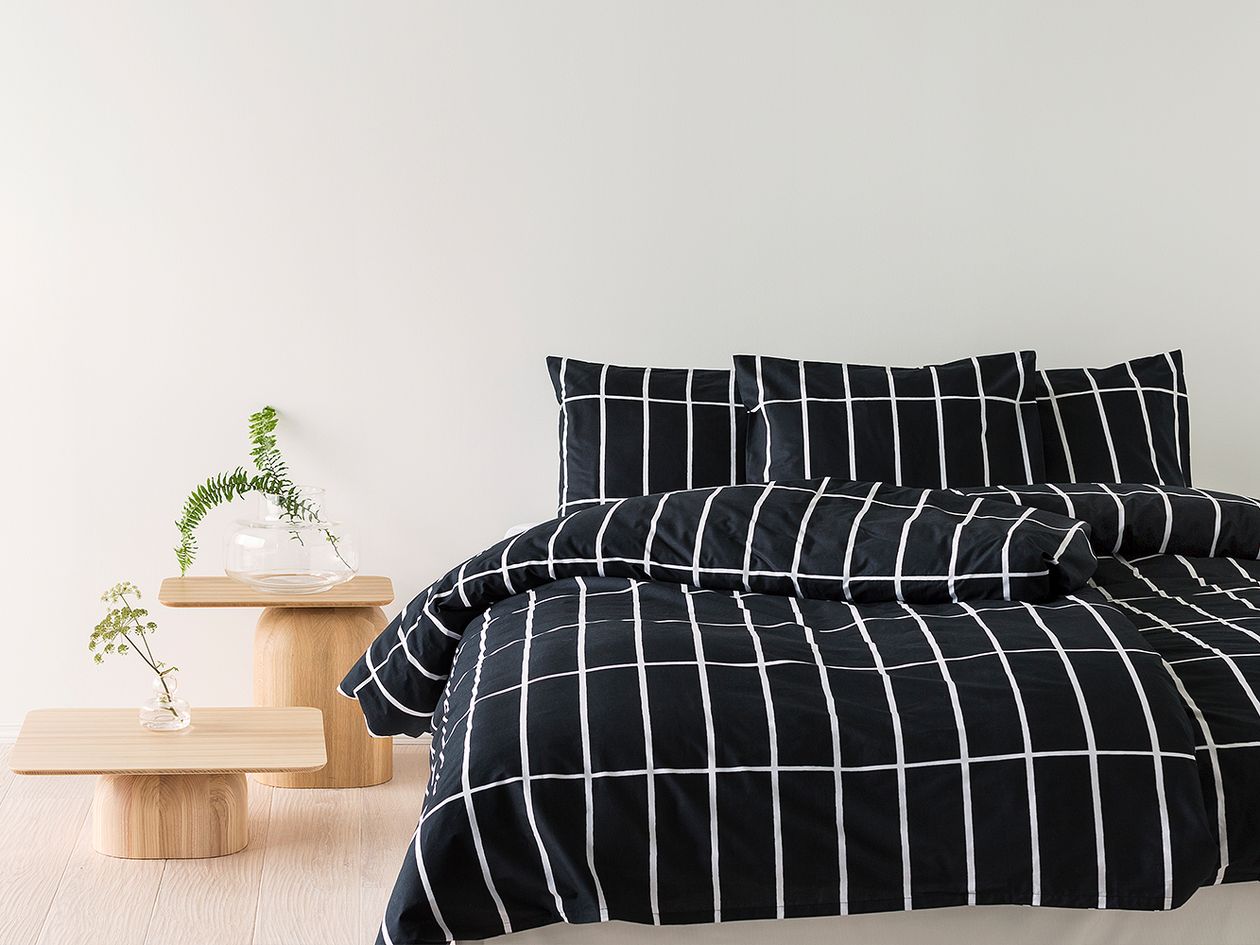 You've made your bed, now lie in it
Why cover beautiful bed linen with a bedspread? Black and white bedding is a design element as such. You get a hotel-like feel by placing three plush pillows at the head of the bed instead of just one. If you still feel that the bed looks too plain or unfinished, fold a dark throw at the foot of the bed. Combined with black and white bed linen, it will make a harmonious whole.
• Marimekko Tiiliskivi duvet cover >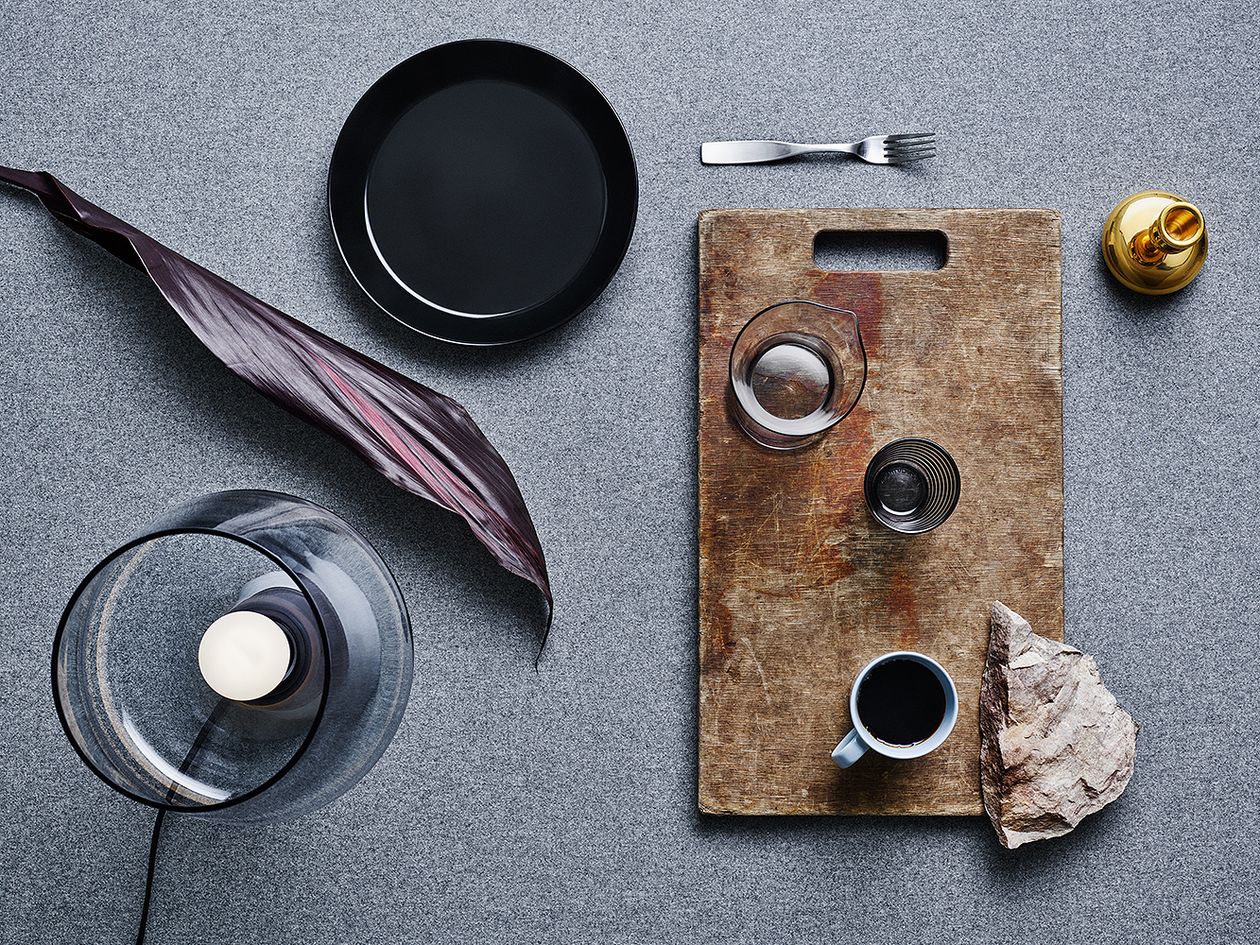 Keep an open mind when combining colors
Sometimes you hear that black and dark blue do not match. But they are the perfect couple! When the rest of the interior is light, you can safely combine various dark shades with no fear of the result looking gloomy. Pair black Teema plates for example with blue Taika tableware and lighten up with some clear glass tumblers and cut flowers, such as eucalyptus branches or the ever fashionable Monstera plant.
See also:
• All black products at Finnish Design Shop >
Text: Riikka Väänänen Photos: Riikka Kantinkoski, Susanna Vento and manufacturers