Here are a few simple tricks to freshen up your interior. Use decorative items and new, light textiles that highlight this season's colors and patterns.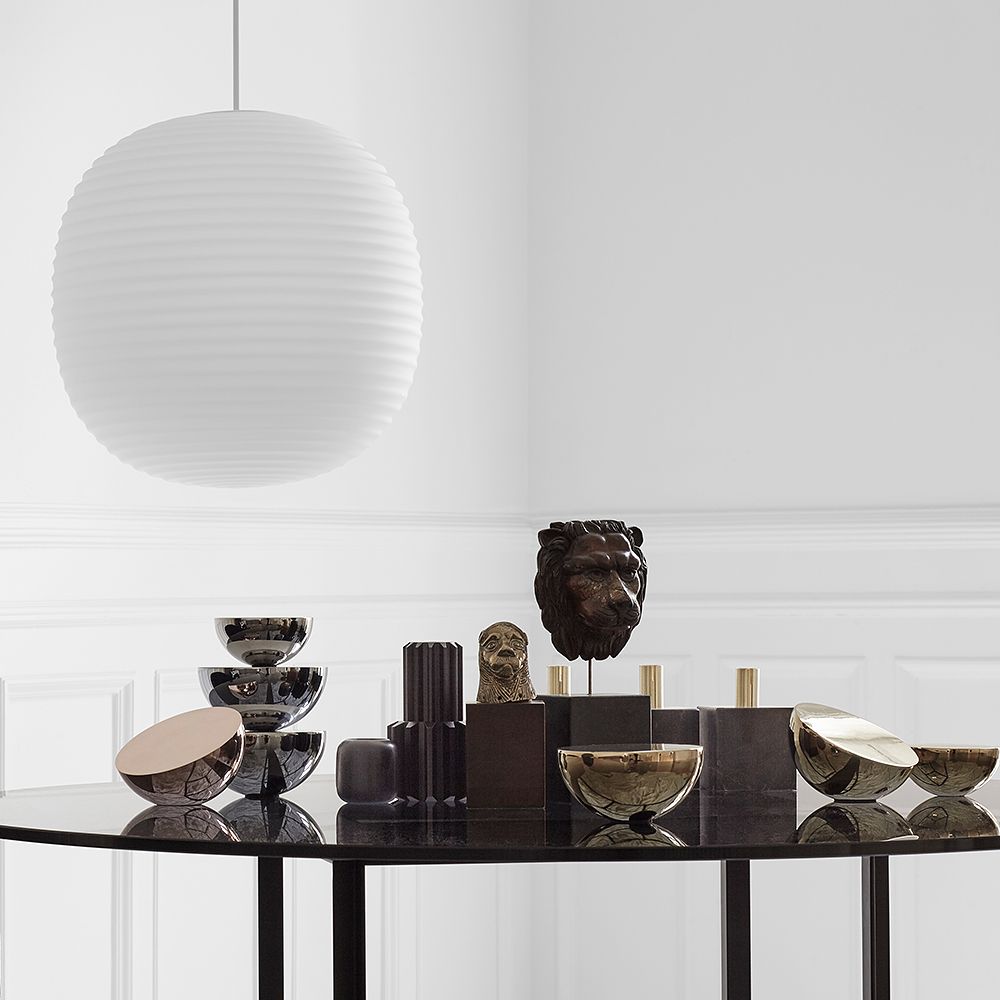 New Works' Aura mirror is an eye-catching décor object.
1. Mirror, mirror on the wall
A mirror is not there just to show your face. New mirrors are so beautiful that their most important task is setting the mood. You'll get the best result by creating a collage of mirrors in different shapes and sizes. Table mirrors are also in season now. They are great for arrangements and make an impression both in the living room as well as in the bathroom.
The delightful Flower vase was designed by Carina Seth Andersson for Marimekko.
2. The one-flower strategy
Round shapes are currently popular in furniture and especially in vases. Vases that are designed to hold just one flower make a charming and casual addition to a spring arrangement or your table setting. More opulent flower arrangements can at best resemble a wildflower bouquet fresh off the meadow.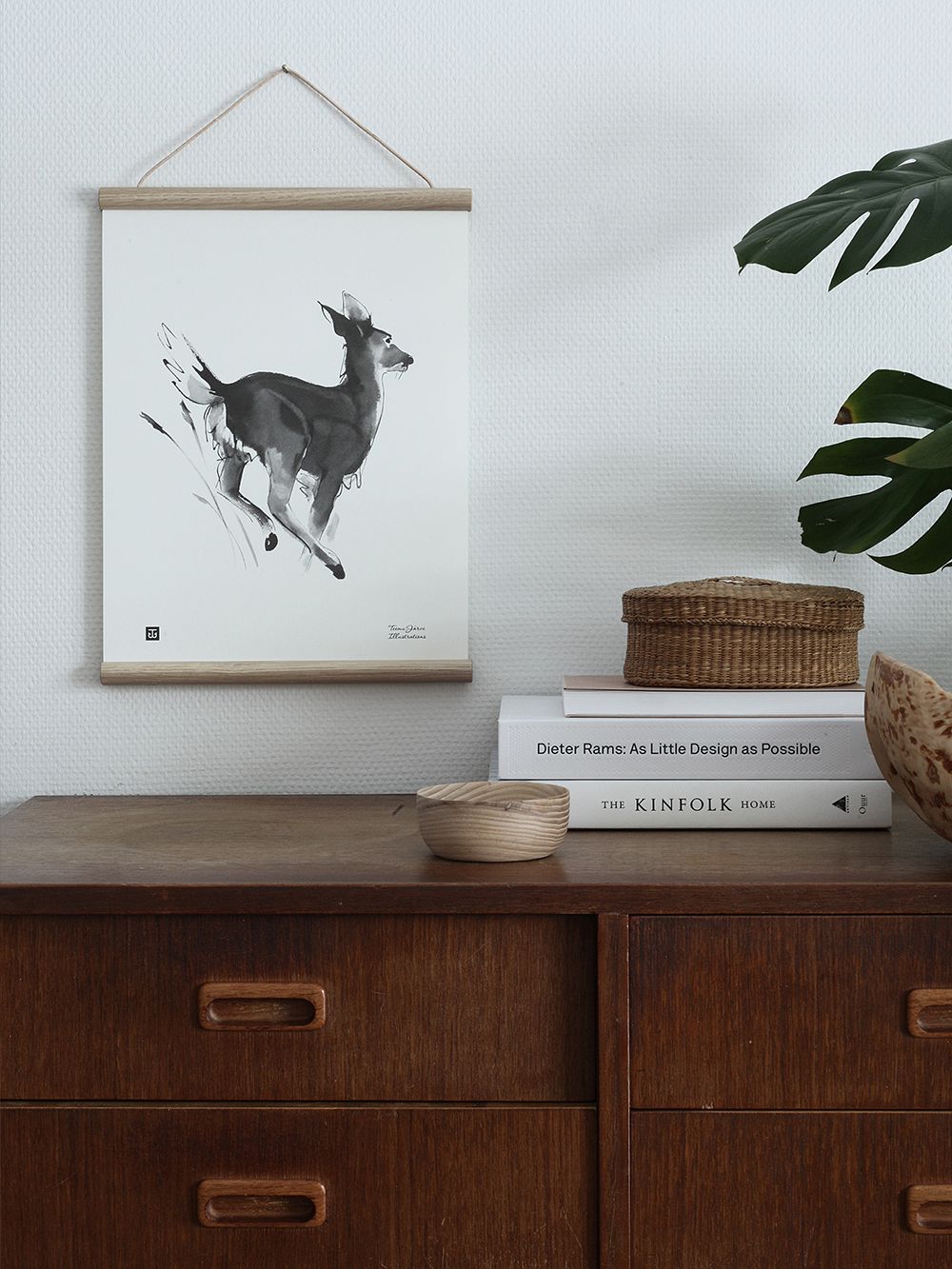 Teemu Järvi's wooden poster frame and the White-Tailed Deer poster make a beautiful pair.
3. A time for posters
Don't forget your walls, as you don't necessarily need a paintbrush or a paperhanger brush to renew them. Poster art is still at its peak, and there are plenty of alternatives. Choose a frame that complements the rest of your décor. The most current way is to hang the poster from wooden slats at the top and the bottom.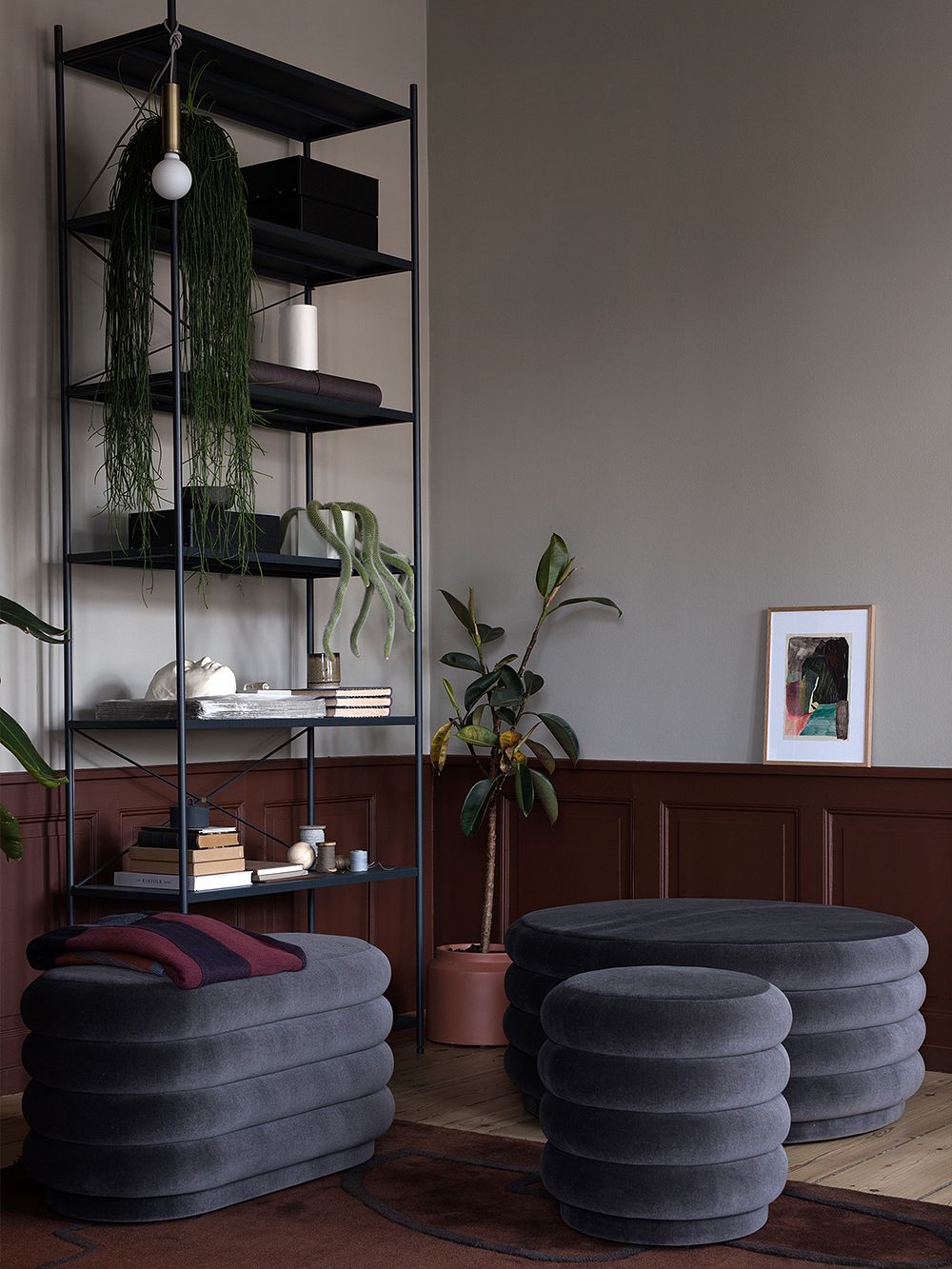 The poufs from Ferm Living feature a fun silhouette and come upholstered with a wool blend fabric that has a lovely velvety feel.
4. Bring in the multitasker
Poufs in different shapes are the eye candy of your décor, and they also have a valuable task in being the place where you can rest your feet. They are easy to move around and an easy way to add new patterns, textiles, and colors to your décor. Red is the color for this spring, but instead of bright red, get it in a broken shade of brick or clay. Grey has made friends with brown and becomes greige and beige.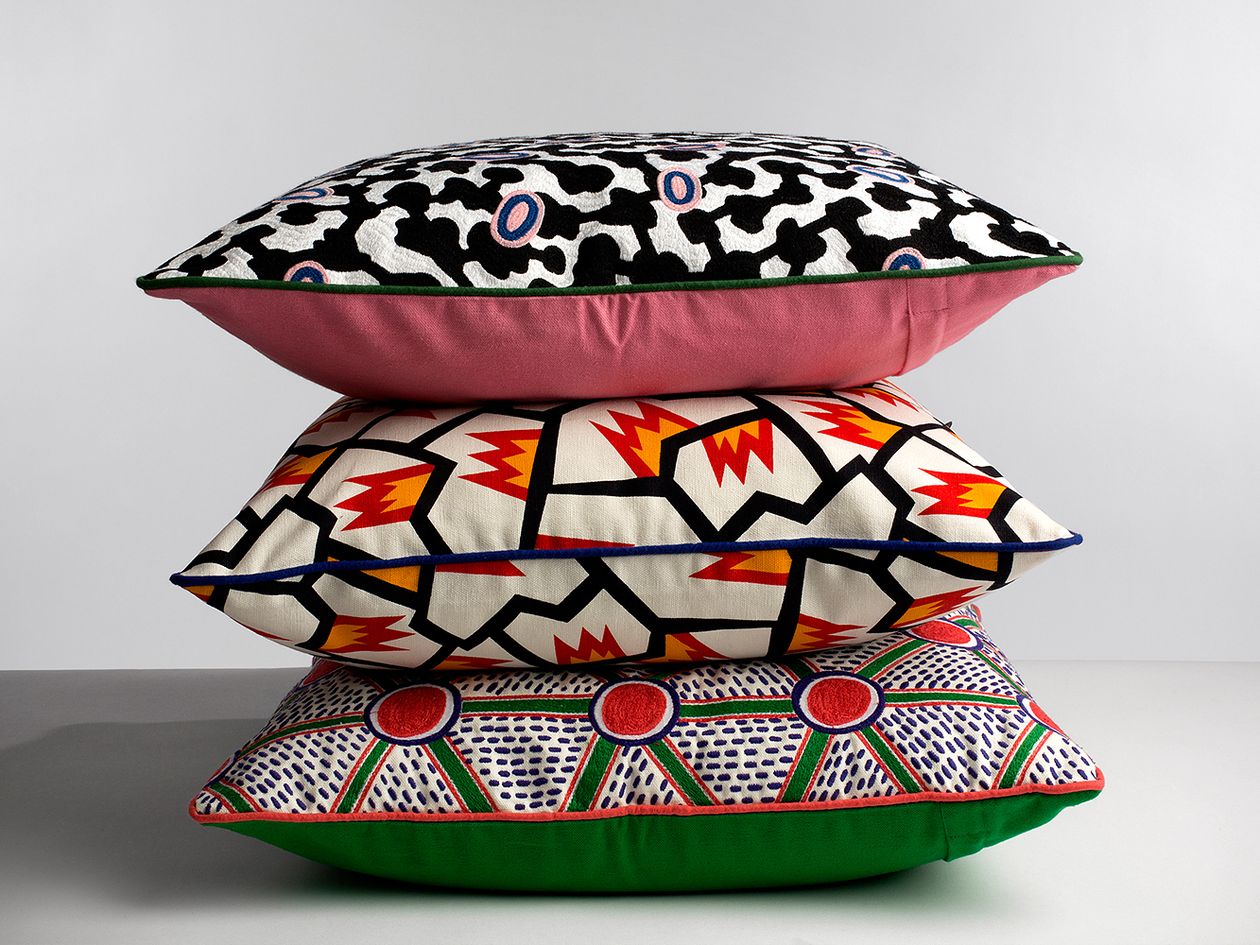 The patterns on Hay's colourful cushions were designed by a founding member of the Memphis Group, Nathalie Du Pasquier.
5. Lighter textiles
Change your cushions and quilts for lighter ones. Cushions feel now like they were made by hand, and their patterns bring in mind African cultures. Your throw should be creased and in linen. As you upgrade your couch accessories, change your wool rugs for lighter cotton ones – and don't forget to dust them!
Text: Riina Ahtola Photos: Manufacturers
See also: