Bottna fabric, white-blackMA052122-190
Bottna fabric, white-black
---
Material

100% heavy weight cotton sateen

Size

Width 147cm (+-3%)

Repeat

79 cm

Notes

This fabric is sold by the metre and comes in one continuous length. Add the number of metres required into the Quantity box.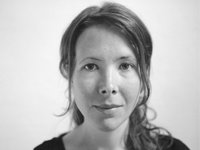 Anna Danielsson (b. 1972) is a well known Swedish textile designer, whose modern yet timeless fabrics have become very popular. Anna Danielsson has earned her place among Marimekko's distinctive designers. Her first printed fabrics for Marimekko appeared in the collection in the spring of 2001.
Since then, the impressive prints of this original artist with their graphic basic appearance have been included in Marimekko's collections. While highly trendy, Danielsson's patterns are also timeless designs. For Marimekko she designed patterns such as Fokus (2001) and Bottna (2002), which are available in different colour combinations. Bottna, a pattern inspired by the plant world and represents a leaf sketched with strong lines. The same pattern is represented also on a beautiful decorative pillow from Marimekko and in 2006 the Bottna tableware collection was launched by Iittala. Among other products created for Marimekko, Anna Danielsson has designed furnishing fabrics, kitchen and bathroom products and bags. Worth mentioning are the kitchen and table-setting products realized with the Fokus pattern – mugs, oven mittens, pot holders and aprons – that have become highly popular among the public.
View all products
---