L-1 lamp base, blackLXBRK024995
Description
This base is designed for Luxo's L-1 architect lamps. The robust base is made of aluminum-coated concrete.
L-1 lamp base, black
---
Material

Concrete with aluminum coating

Colour

Black
Diameter

21 cm
How can we help you?
Contact our Customer Service:
Chat: click the bar in the lower right corner of the page
Email: info@finnishdesignshop.com
Tel: +358 20 743 2530
(Mon–Fri 9:00–22:00,
Sat–Sun 10:00–18:00 EET)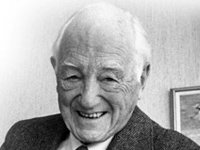 Jac Jacobsen (1901-1996) was the founder of Luxo, which has been a prominent supplier of luminaires for over 70 years. In 1934 Jac Jacobsen laid the basis for a company that today manufactures lighting solutions in three countries and has sales units throughout Europe, the USA and Canada.
Jac Jacobsen started his business importing textile machinery. After some years, the company also comprised three other sectors; lighting, ventilation and Venetian blinds. Today, focus is given to the lighting sector only. In 1936 Jac Jacobsen received two crane-like spring balanced "monster" luminaires included in a shipment of sewing machines from England. Supposedly, these luminaires were sent to help operating the machines. Being technically minded, Jac Jacobsen took a fancy to the strange looking luminaires, and contacted the supplier in England to get the distributorship for Norway. It was given on the condition that he bought mechanical parts for 500 luminaires – a substantial number at the time – and that he obtained product approval by the Norwegian safety authorities. Although the technical invention comprising the luminaire arm was ingenious, the luminaire construction as a whole was primitive and had to be improved a great deal by Jac Jacobsen before being approved and presented to the market. He succeeded – and manufacturing started in Oslo in the autumn of 1938. He derived the name LUXO from Latin – "I give light". Jac Jacobsen saw the great functional and timeless beauty of this luminaire, and he successively obtained license to produce and market the product in all countries outside the Commonwealth. Nearly 70 years later, the original version of the Luxo architect luminaire, L-1, is still in production, and more than 25 million Luxo luminaires have been sold worldwide. Jac Jacobsen lived to be 95 years old and was active in the company until his last days.
View all products
---
Reviews from our community
Google reviews
Loved by design friends
Our hearts beat for providing the best shopping experience, with Pieces of Nordic Happiness that deliver on their promise! Don't just take our word for it – see what our shoppers have to say. Read all Google reviews
"Fast delivery. Ordered a hammock for my mothers birthday to be delivered at her adress. It's in a somewhat rural area, but it was delivered at her door regardless. Great service."
Lillian R.
"First time shopping with Finnish Design Shop and I had a real easy, smooth experience. I had one return item and that was handled effortlessly."
Scott C.
"Finally a store with quality designed products available for shipment within days not weeks. Customer support is superb, great product portfolio, fast shipment."
Maciej P.
"I love this shop. All of my purchases have felt like a slice of Nordic happiness. Customer service is responsive and shipping is prompt. So nice to shop where I feel like a valued customer."
Louise G.
"I'm crazy for the Finnish Design Shop, and all that I've bought from them. And when questions arose (regarding a bookshelf that needed clever assembly), their representatives in Finland were so helpful and thoughtful."
Stacy C.
"Amazing products, beautiful website, speedy and secure postage worldwide... what's not to love? Nothing cheap here, that's for sure, but this is perfect for special treats, and there's IKEA for the rest! ;)"
Alexandra S.
"Very good service. Unfortunately some plates were broken. Finnish design shop quickly responds and sends us new ones. That's how service should be."
Maarten J.
"Both my purchases were excellent quality, priced at a very reasonable level and delivered in a matter of days despite me being the other side of the World. There is simply no way to describe that kind of a Company except amazingly good."
John M.
"This is my fifth time shopping at Finnish design. Absolutely satisfied and happy with products and shopping experience. In looove with each item ❤️ Thank you for making my home cosy and beautiful."
Danijela D.
"Finnish Design Shop is the first place I go to furnish and decorate my newly renovated house, thanks to their beautiful, high-quality products and their excellent customer service."
Margaret G.
"My Pieces of Nordic Happiness exceeded my expectations in every way. From a great website to beautiful design to meticulous packaging, you have never left my Happiness in Pieces! Customer Service is responsive, pleasant and helpful - the 5th star in my rating."
Lidia M.
"We purchased a Hay Snowden Kettle from the Finnish Design Shop - unfortunately there was a fault with the Kettle but this was professionally and quickly dealt with by the Olli on the After Sales team, so we can recommend them for their great customer service and after-sales experience."
Conor P.
"I ordered a HAY side table that was on back order everywhere else. It was a few hundred crowns more at Finnish Design Shop, but shipped the next day and was delivered to my door two days later, which I think was worth the extra cost. It came well-packaged, protected and the item is in perfect condition. I'm happy and would shop here again."
Natasha B.
"I've bought at Finnish Design Shop many times over the years and I have always been extremely satisfied. Love their range of products (from classics to new awe-inspiring designs). Moreover they have very nice and helpful support team so I would always recommend!"
Maria Garcia C.