What do you get when a Finnish psychologist and an English sculptor start designing furniture together? Light and playful products that are now on the verge of an international breakthrough.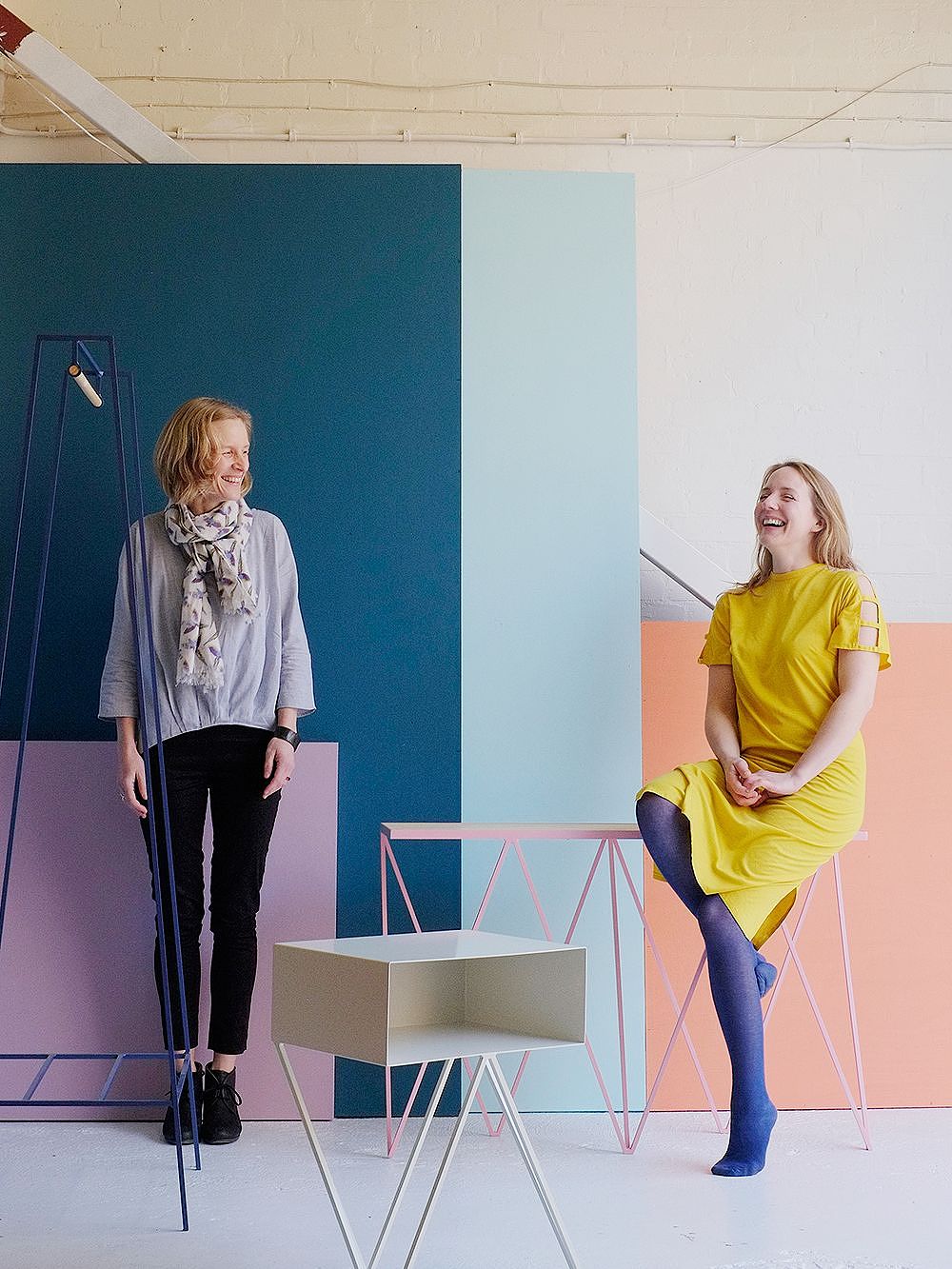 Eight years ago, Mirka Gröhn and Jo Wilton met each other in Leicester at a kindergarten yard. The two mothers of small children became friends and soon realized they liked the same things: interior design and vintage furniture. The women then came up with an idea that they simply had to implement; Mirka and Jo decided to start an online store selling vintage furniture.
"We went to auctions and looked for products we could sell that we liked ourselves. Furniture from the 1950s is high-quality, and you can see in it a certain kind of post-war hope and cheer," says Mirka.
The online store became a full-time job, and after a couple of years the duo began to think about their next step: what if they could design their own products? The attitude at home was supportive, and even the fact that neither had training in design did not become an obstacle; Mirka had studied to be a psychologist and Jo a sculptor.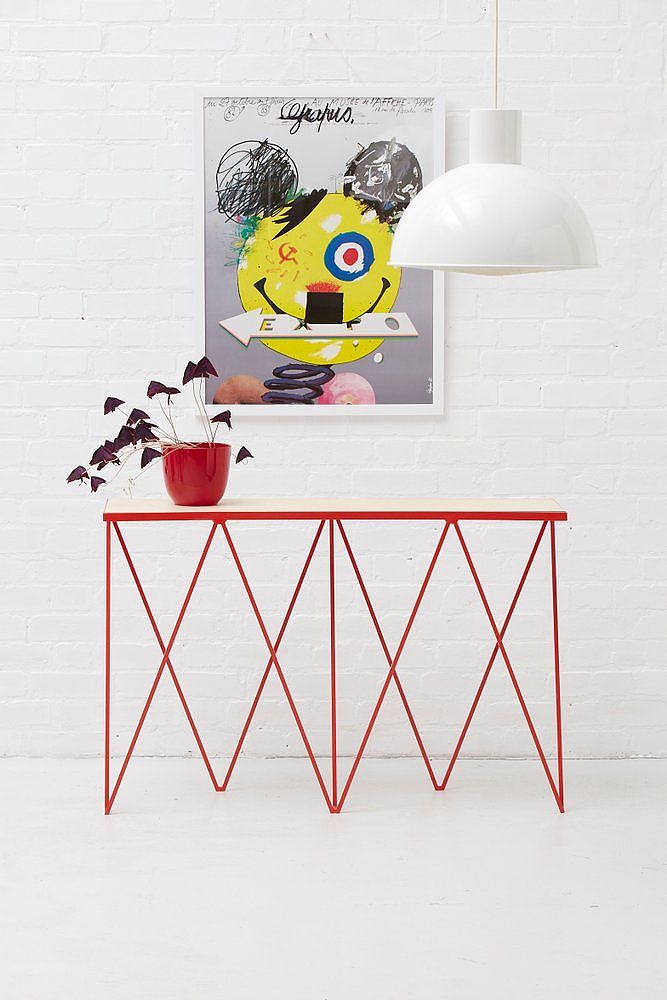 "The lack of a traditional design background was liberating in a way. We were able to experiment with different ways of doing things and think about what looks good," Jo says. And so the duo founded the &New brand in January 2014.
"Starting our own business was based on being able to fit work into the children's rhythm. We take the children to school in the morning and pick them up in the afternoon. Workdays at the studio are therefore short, but we work all evenings after the children have gone to bed," Mirka explains.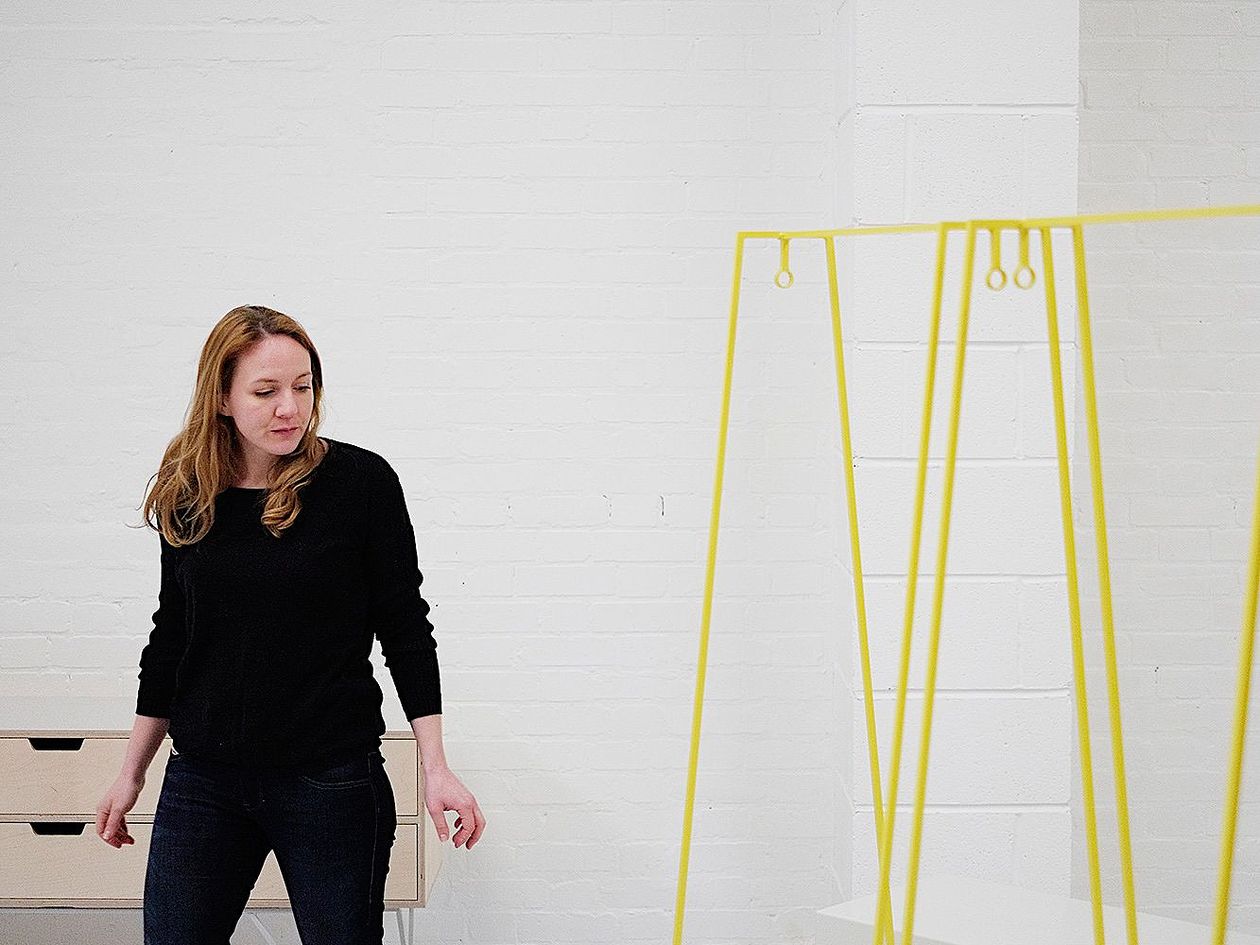 The design process starts by discussing ideas, and a prototype is made at a metal workshop at an early stage, so that any defects can be fixed immediately. All &New products are manufactured in Leicester, which is one of Great Britain's old industrial cities. Leicester still has many small businesses, such as weaving mills and metal workshops. According to Mirka, using local, familiar workers is a conscious choice. &New does not want to enter mass production; instead, products are made in small batches and a personal handprint is allowed to show. Even the cardboard packing boxes are made at a local family business. There is plenty of work, because for now, the company is run by just the two of them.
"We both do everything – although I always end up being the driver, because Jo doesn't have a driver's license," Mirka says and laughs.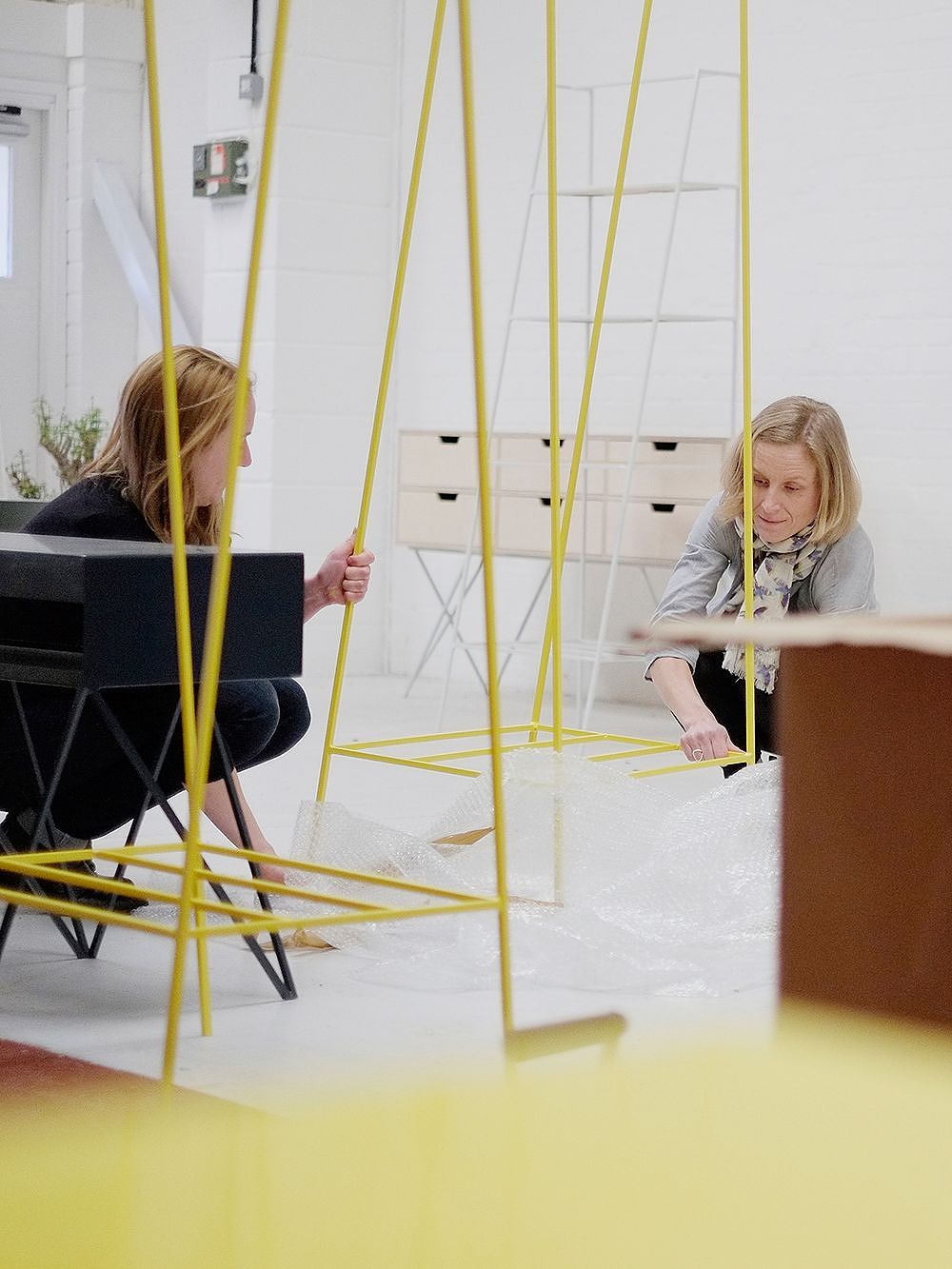 &New's product selection currently includes tables, bookshelves and drawers whose design language is modern and playful. Jo says the colors have also been chosen carefully.
"We both spend a lot of time thinking about what shade fits each piece of furniture. White is our most popular color, but pink has also been selling well lately. The shade caused amused confusion at the paint shop: the painters couldn't understand why someone would want a pink table."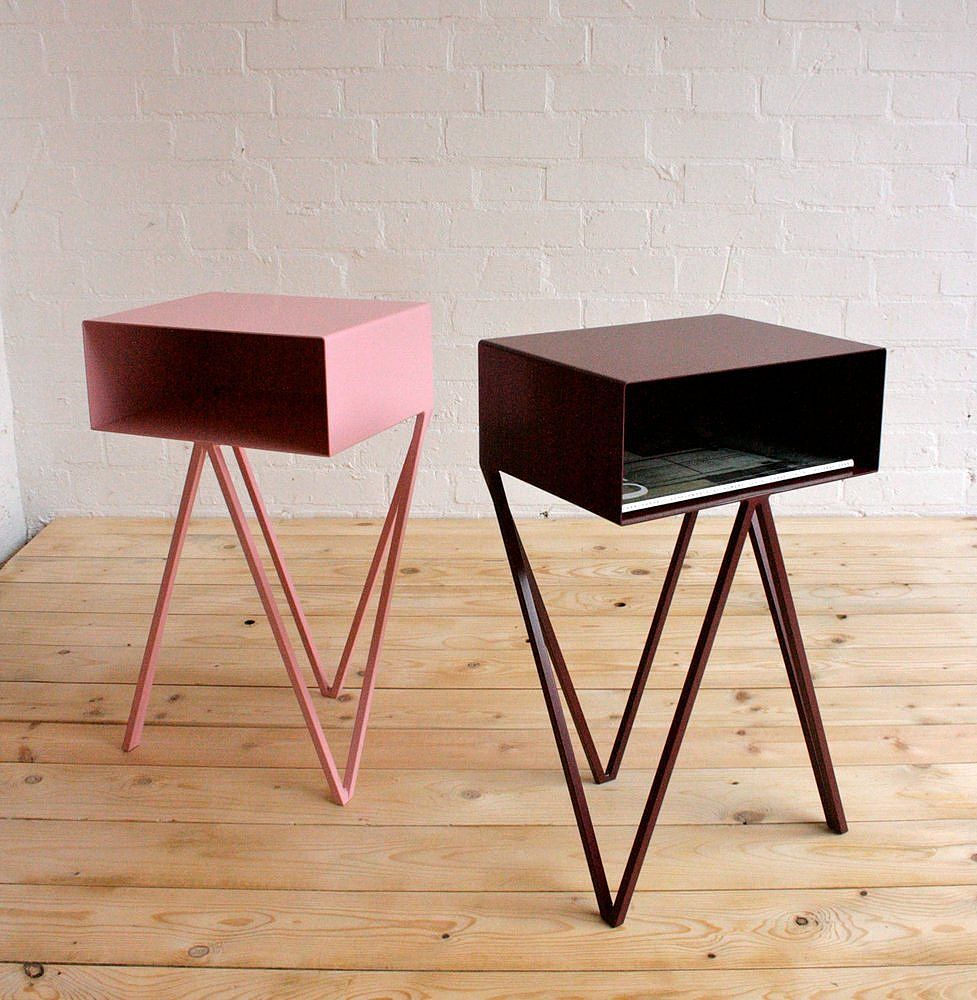 Working together with local welders and painters has been interesting, because they are used to making parts for industrial use. Initially, there were some mishaps in production.
"At the paint shop, I stressed that after powder coating, the product must be covered and there must be no marks on the surface of paint. When I went to take a look at it, the table had been neatly painted, but it was drying upside down on a concrete floor, and of course the surface was scratched. I told the painter about this and he said: 'So, what part is this, exactly?' He had not realized it was a table!" Mirka now says with a laugh.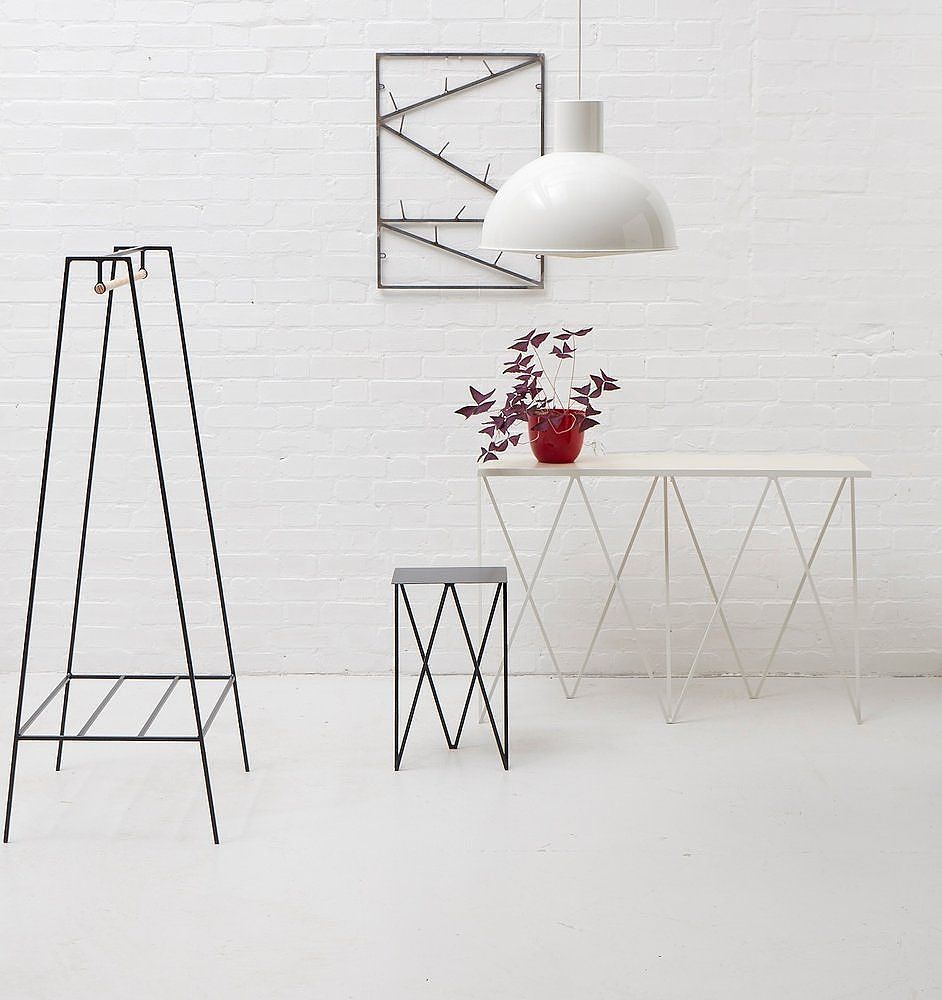 All the work bore fruit in September 2014. &New had an amazing start at the Super Brands London fair that was organized during the London Design Festival. "Elle Decoration was the first interior design magazine that contacted us. Our Plank table was displayed prominently," says Mirka. Subsequently, &New won the "Best Furniture Design" category of Elle Decoration's design contest in 2015, and the "Young Designer Talent" category of the Elle Decoration International Design Awards contest a year later.
The regular product line shall be expanded carefully and with time. "Yrjö Kukkapuro has said in an interview that he collects design that is not mass-produced. It would be great if our products became part of somebody's collection someday."
You can find out more about the &New's products at Finnish Design Shop here >
Finnish roots
The &New brand that has become a favorite of French and British interior design journalists has strong Finnish roots. The Turku-born Mirka Gröhn says she has had many of her best ideas at a summer home in Kokemäki.
"A vacation in Finland is quite different from everyday life in England. Our summer home is a 1930s farmhouse we bought with my husband a few years ago." The idea for the wall-hanging Twigs clothes rack, for example, came during a walk in the woods.
Text: Mikko Vaija Photos: James Corbett
This article was originally published in Design Stories issue 3.