Dustpan and broom, blackNC303200
Description
These two simple tools are intended to help make your daily cleaning less trivial and more enjoyable. The dustpan is in all its simplicity constructed from a piece of flat plastic, with an indentation created by a simple slit. It also has a hole, through which you can push the brush handle to hang the set on the wall. The brush is made of specially-produced wood and Chinese pig bristles, with the long hairs bent around a rod and glued to a wedge in the wooden handle. The dustpan and brush set was awarded the Formland Prize 2003.
Dustpan and broom, black
---
Material

Polypropylene, beech with natural bristles

Colour

Black

Length

32 cm

Width

24 cm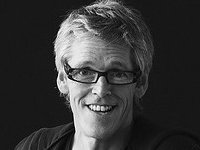 Ole Jensen (b. 1958) is a highly recognised Danish designer who studied at the Arts and Crafts College in Kolding, Denmark, and at the Royal Academy of Fine Arts in Copenhagen, Denmark. He was originally focused on ceramic, but has later on broadened his work considerably. He has taught at several design schools, exhibited his works worldwide and co-founded and served as a member of several design associations and councils.
Ole Jensen's design philosophy is about ideas and materials being closely related. The idea takes its form only when working with the material. Good examples of this are products designed for Normann Copenhagen such as the washing-up bowl and brush, the dustpan and broom and the Jensen bowls or the Vitamin Container bowl created for Muuto. Ole Jensen has won several famous design awards, including the Formland Prize 2002 (for the dustpan and broom) the Design Plus Award 2002 (for the washing-up bowl), the Design Plus Award 2005 (for the Jensen bowls), the Torsten and Wanja Söderberg's Prize, the Red Dot Design Award, the If Product Design Award and the Good Design Award. Ole Jensen has been featured in several publications and is represented in a number of museums such as the Victoria & Albert Museum, London, the Röhsska Museum, Gothenburg, Sweden, and the Danish Museum of Art &Design, Copenhagen.
View all products
---