Goodbye ready-made pies, frozen pizzas and other renovation grub! In Saana's and Olli's new kitchen the food preparation is allowed to take time and relaxing with friends is a given.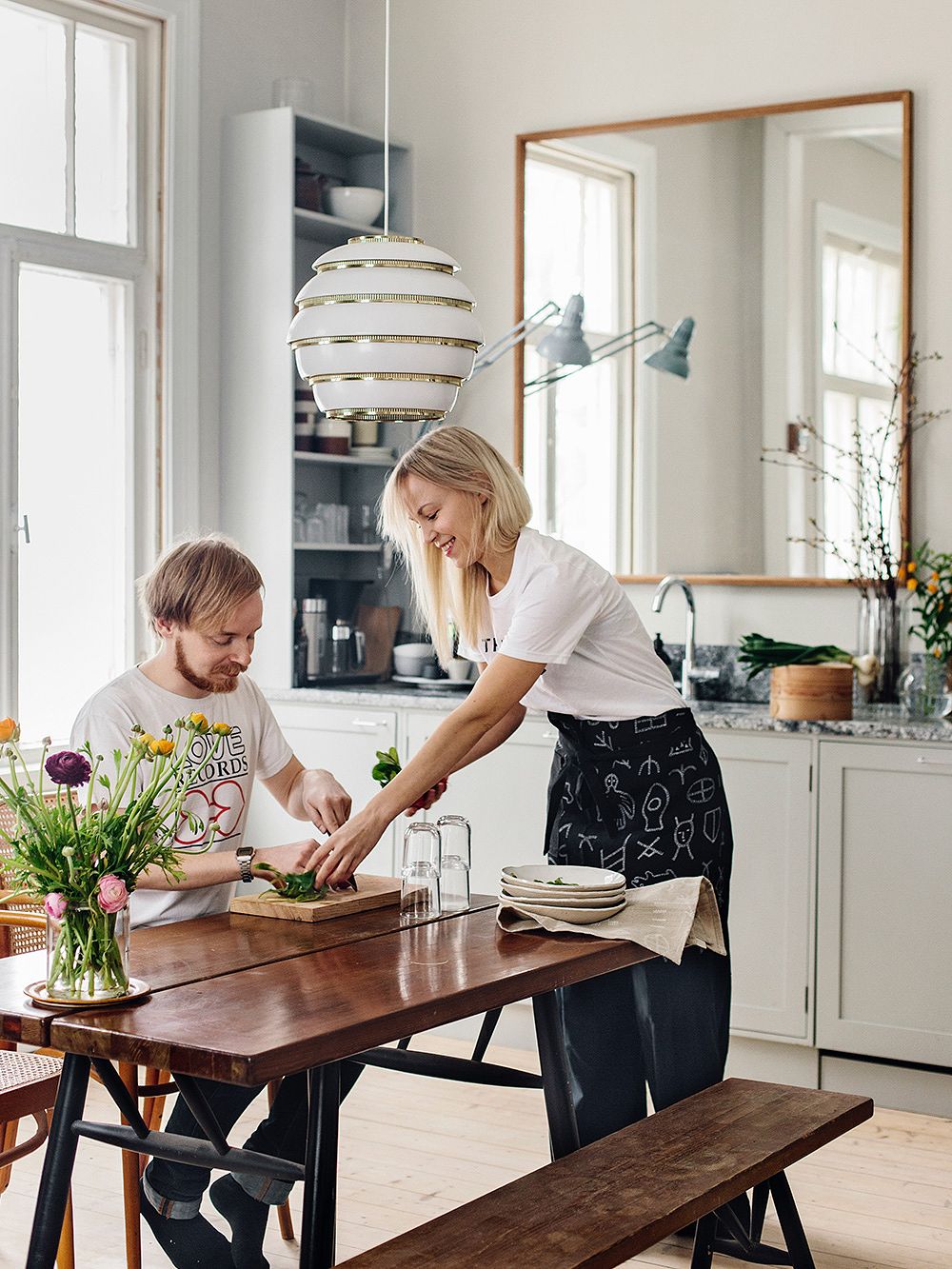 Residents:
The designer couple known as "Saana ja Olli" consists of Saana Sipilä and Olli Sallinen, who reside in the former Ristimäki school, built in 1914, in Turku, Finland. The teacher's residence of the school was the childhood home of Tom of Finland, aka Touko Laaksonen. The present residents have named the house Toukolaakso. The couple's food philosophy is: "An open mind and a firm grip are the best tools in the kitchen."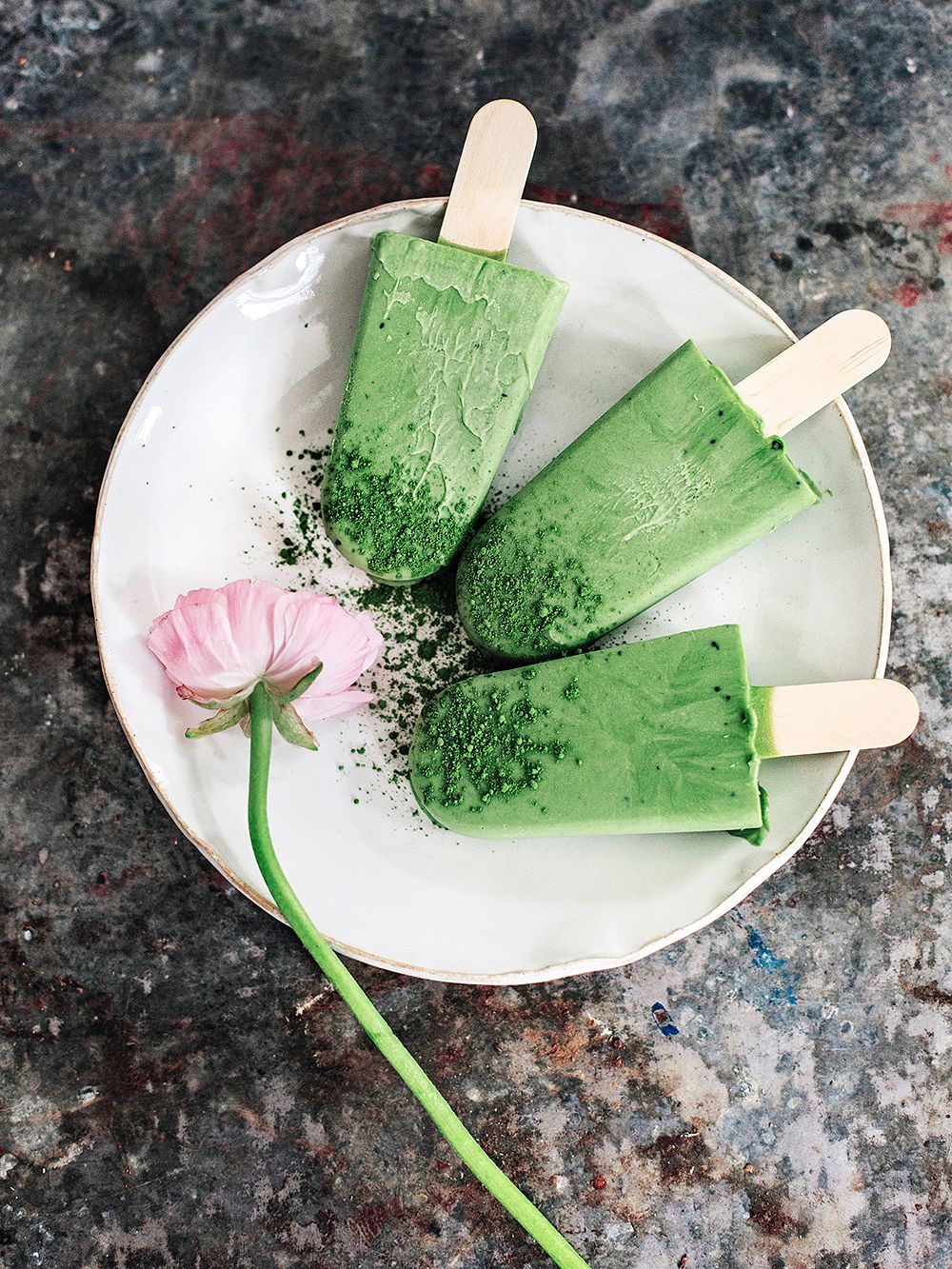 RENOVATION DUST AND THE NOISE of the sanding machine greet you at the door. Designer Saana Sipilä peeks behind a sheet of protective plastic and signals for me to step through the future hallway into the kitchen. Saana and her spouse and partner, Olli Sallinen, are renovating the over one hundred years old school into two homes, together with a friend couple. Today, however, the overalls are discarded, as the couple prepares steamed gua bao buns for their neighbors.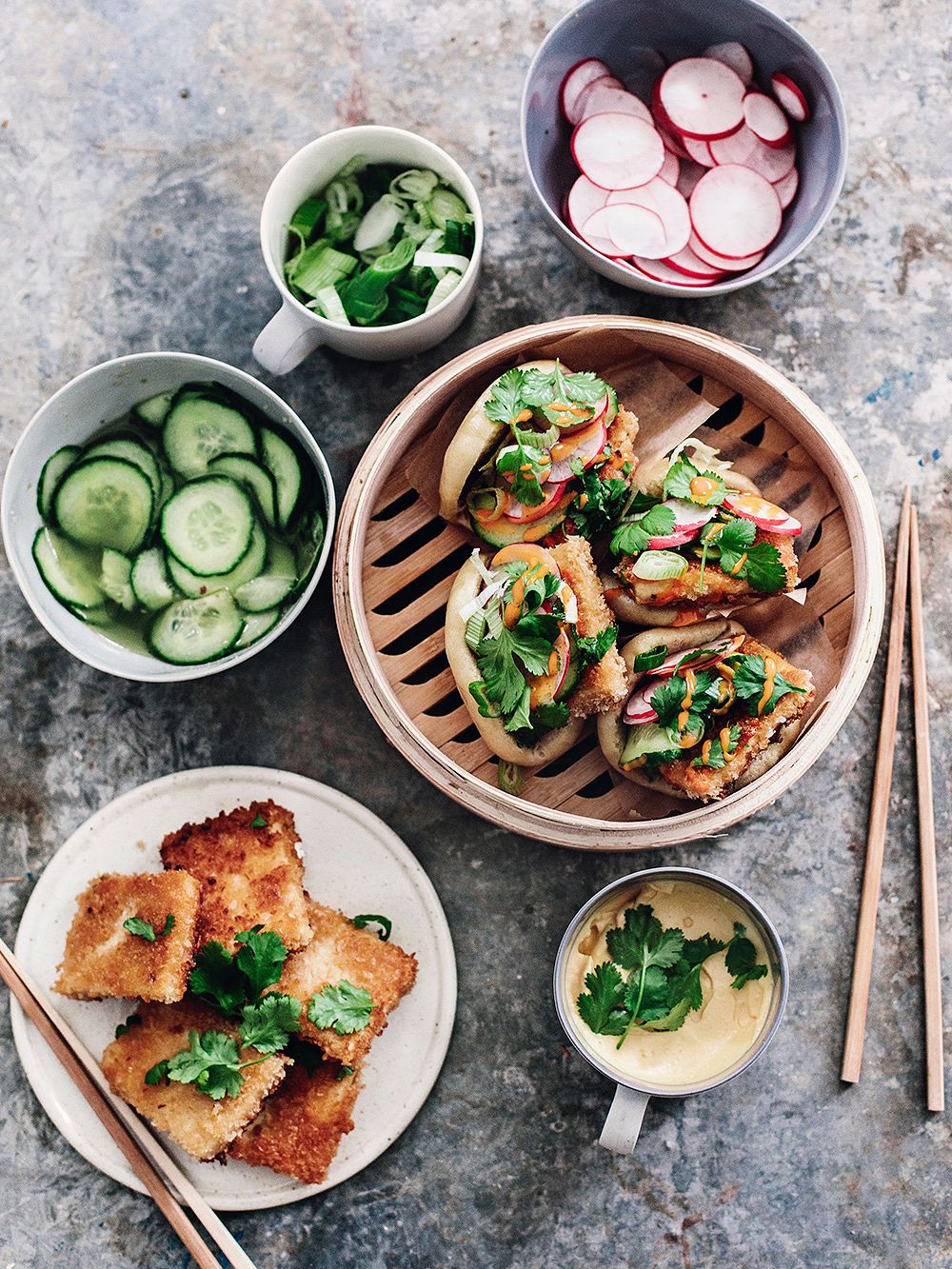 In the recently completed kitchen the buns are rising in the heat of the fireplace, while the coffee is brewing in the old family percolator.
"We are interested in primitive cooking. We don't own a microwave or other electrical appliances, except for a blender. In order to make mayonnaise, we borrowed a hand mixer from our neighbors", Olli explains.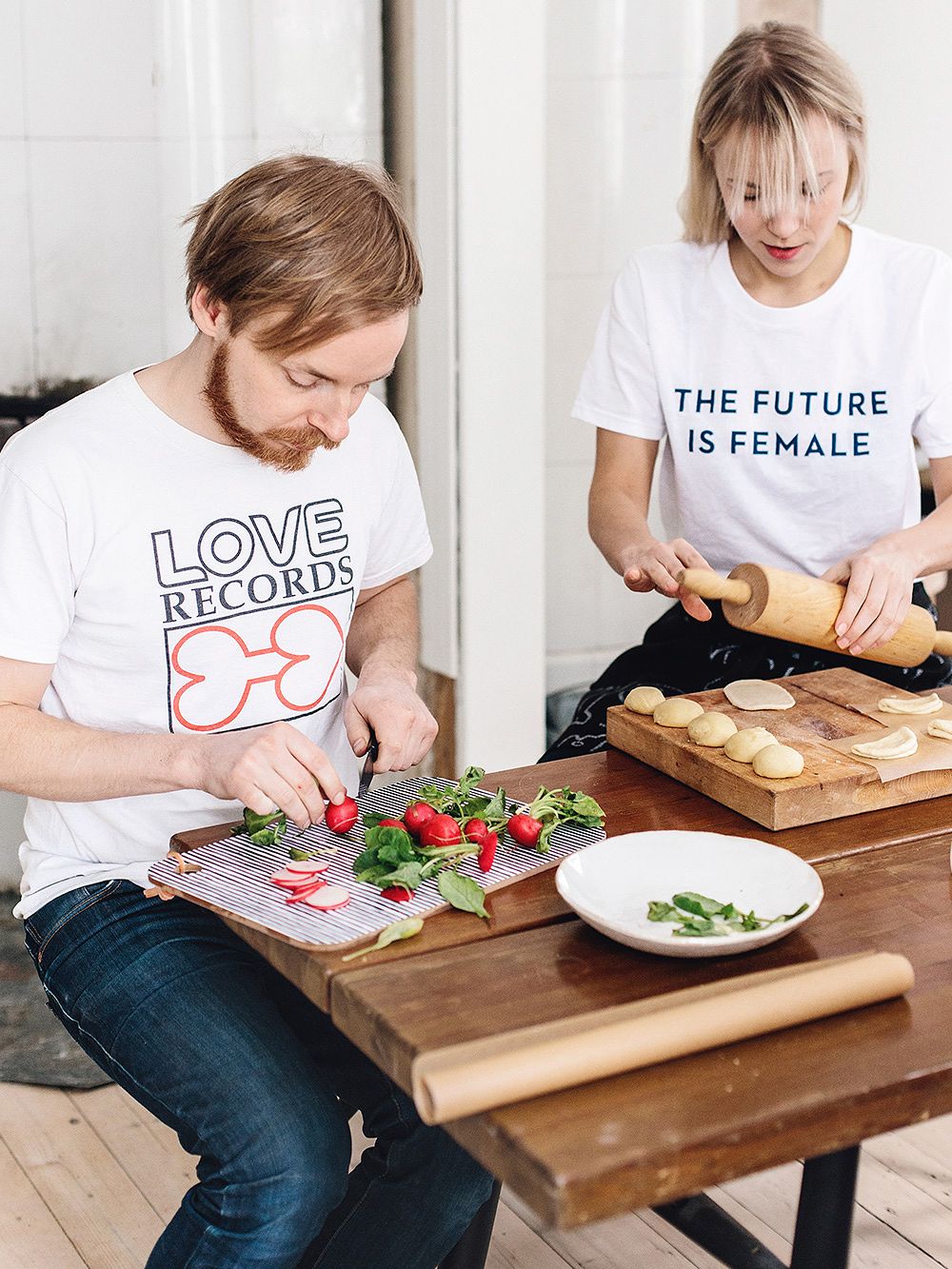 The division of labor is clear: Saana cooks and Olli assists. Saana got interested in cooking already at a young age. Her inspiration was her own mother, who at the time was a vegetarian and liked experimenting. Saana developed her own recipes and made dinners for neighbors, together with a friend.
The couple has been vegan for more than ten years. On weekdays woks and salads are effortlessly prepared in the kitchen. On weekends, the kitchen is filled with multiple chefs, when friends and neighbors get together.
"We arrange joint Sunday brunches with our neighbors."
"Food is a key part of our co-existence. Our evenings often start with cooking at our place, and we arrange joint Sunday brunches with our neighbors."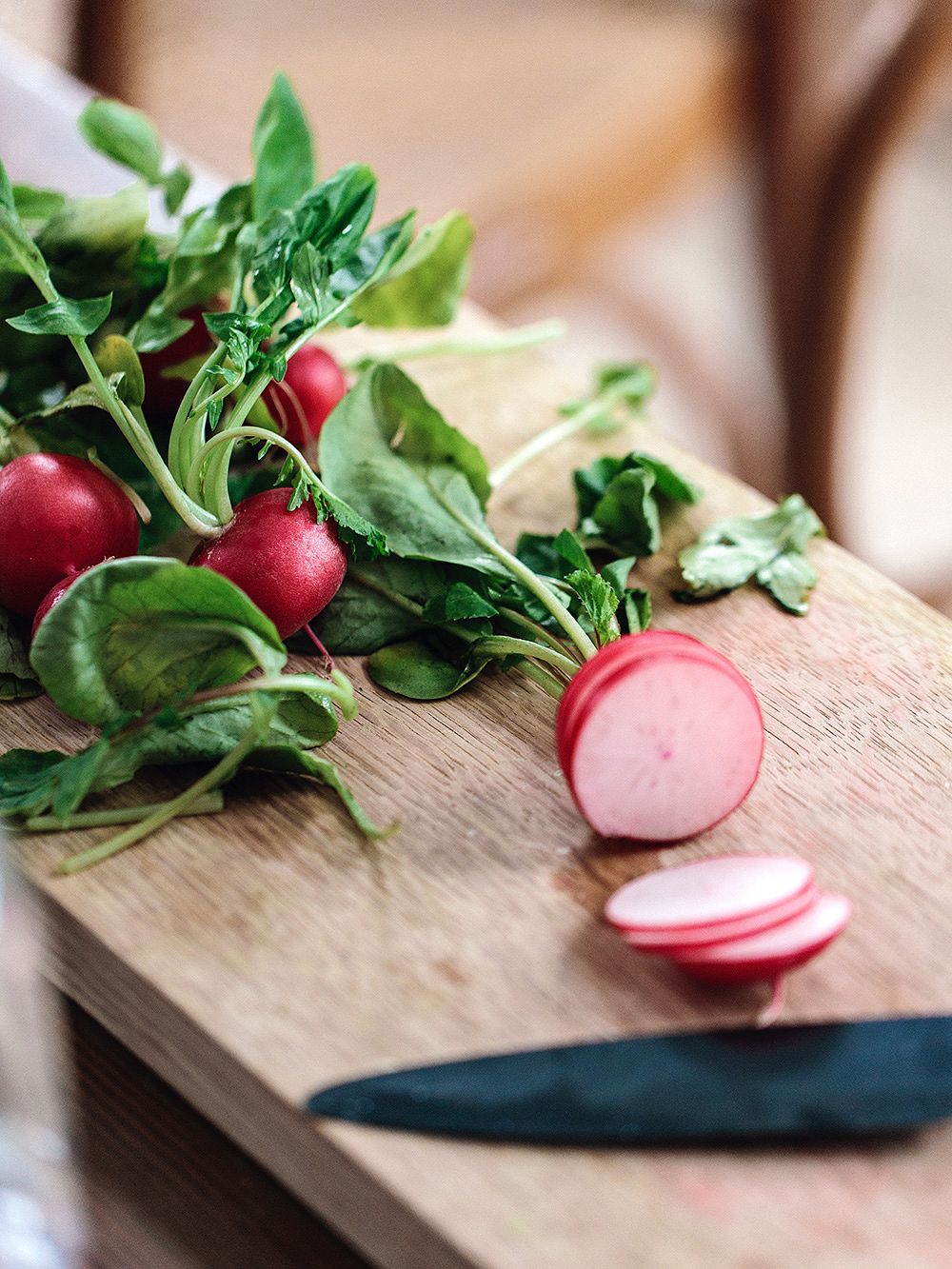 During the renovation the couple made their life easier by having fast food. Especially at first, work progressed with the power of Finnish "vihis" pies, which are a type of meatless meat pies.
Just as in Saana's and Olli's designs, minimalism and a return to ones roots are also combined in their favorite foods. Their specialties are summer rolls, sushi and home-made corn tortillas. Also traditional Finnish dishes, such as potato mash and cabbage soup, are considered delicacies. Herbs and vegetables are gathered from the garden of their house, which they have named Toukolaakso.
"We have a habit of setting the table, even when it's just the two of us."
In addition to flavor, the couple appreciates aesthetics. A meticulous presentation helps seize the moment and appreciate flavors and ingredients. Saana even decorates her everyday salads.
"We have a habit of setting the table, even when it's just the two of us. It turns our meal into a special moment."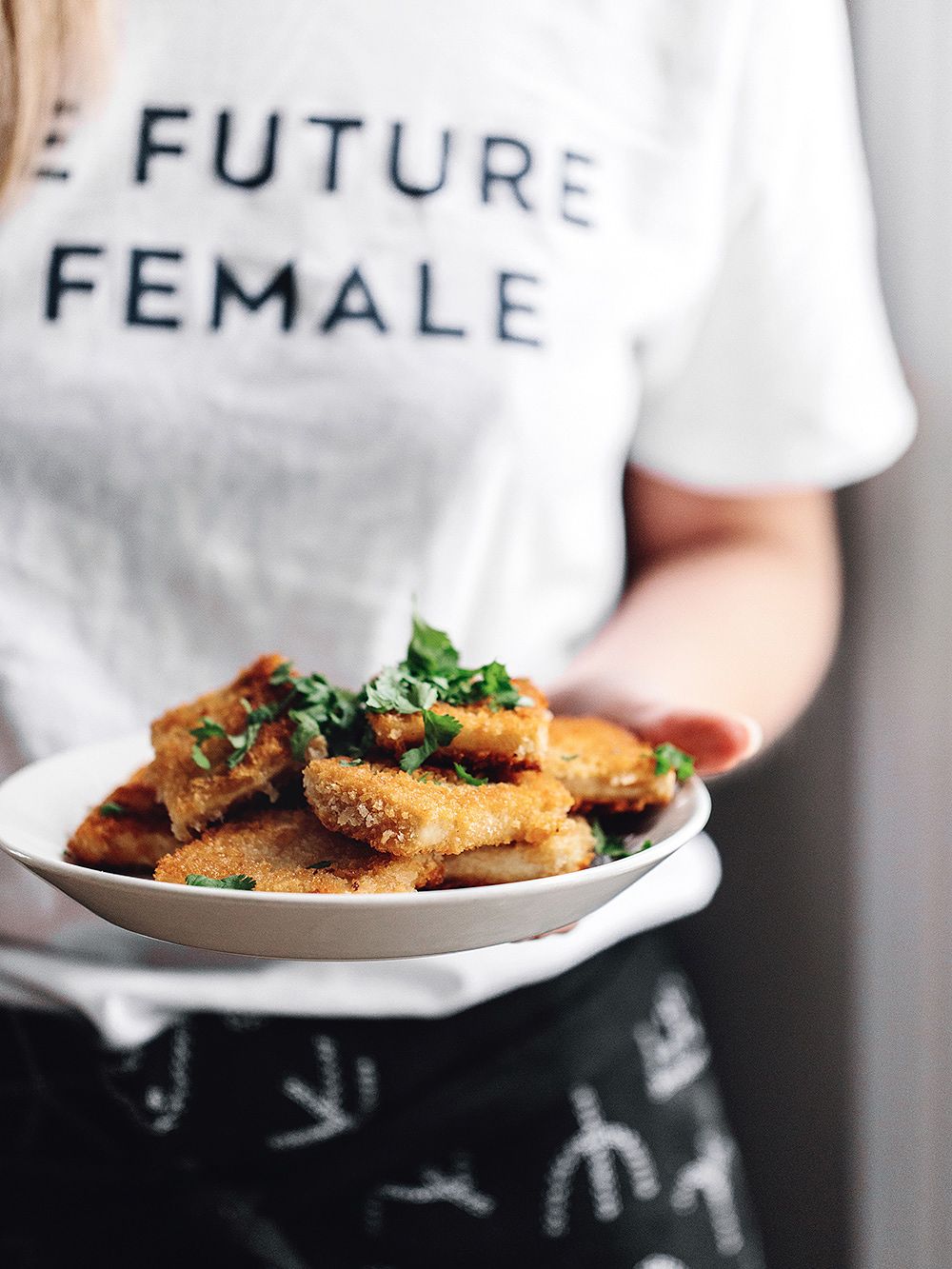 Recipes
Deep-fried tofu
400 g tofu
1 ½ dl plant milk
1 tbsp dijon mustard
1 tsp bell peppers
½ tsp salt
1 ½ dl wheat flour
3 dl panko flour
rapeseed oil for frying
1. Cut the tofu in slices.
2. Mix the milk, mustard, bell peppers, salt and wheat flour.
3. Pour panko flour onto a plate.
4. Heat the oil to 180 degrees. Dip the tofu first into the batter, then into the panko flour and finally fry it in the oil.
5. Deep-fry until golden for approx. 2 minutes on each side.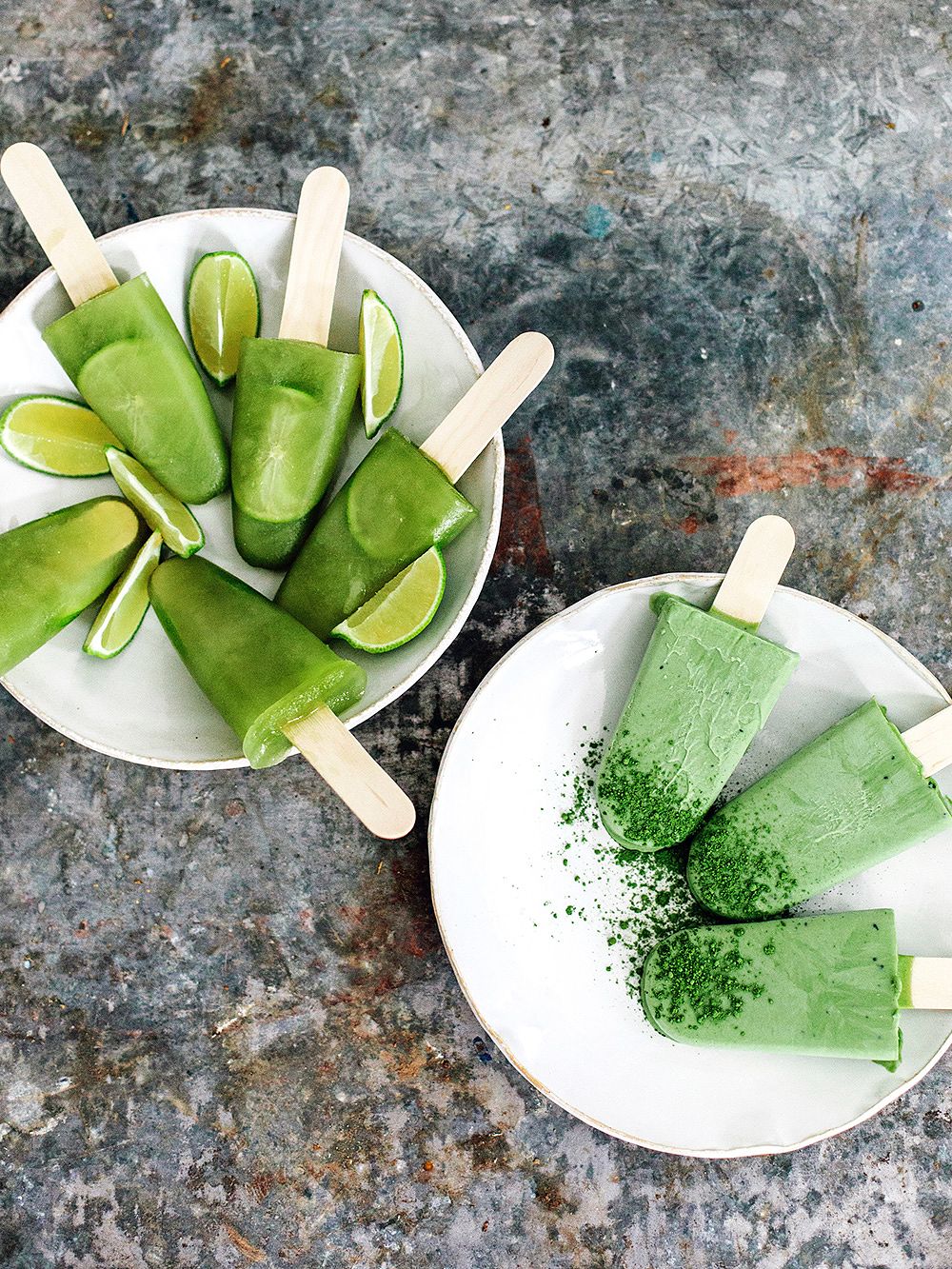 Matcha coconut ice-cream
2 tsp matcha flour
1 can of coconut milk
3/4 dl maple syrup
1. Beat the coconut milk in a bowl until smooth.
2. In a small bowl, blend the matcha flour with the plant milk.
3. Pour the mixture into the coconut milk. Add the maple syrup and blend until smooth.
4. Pour into ice-cream molds and freeze for at least 5 hours.
5. For serving you may decorate the ice-cream by sprinkling it with a little matcha.
Cucumber-lime popsicles
2 cucumbers
The juice of 3 limes
3/4 dl maple syrup
thin slices of lime
1. Make cucumber juice by using a juicer or alternatively a blender or hand mixer and a strainer.
2. Blend with the squeezed lime juice and syrup.
3. Pour into ice-cream molds. Add a slice of lime to each mold.
4. Freeze for at least 5 hours.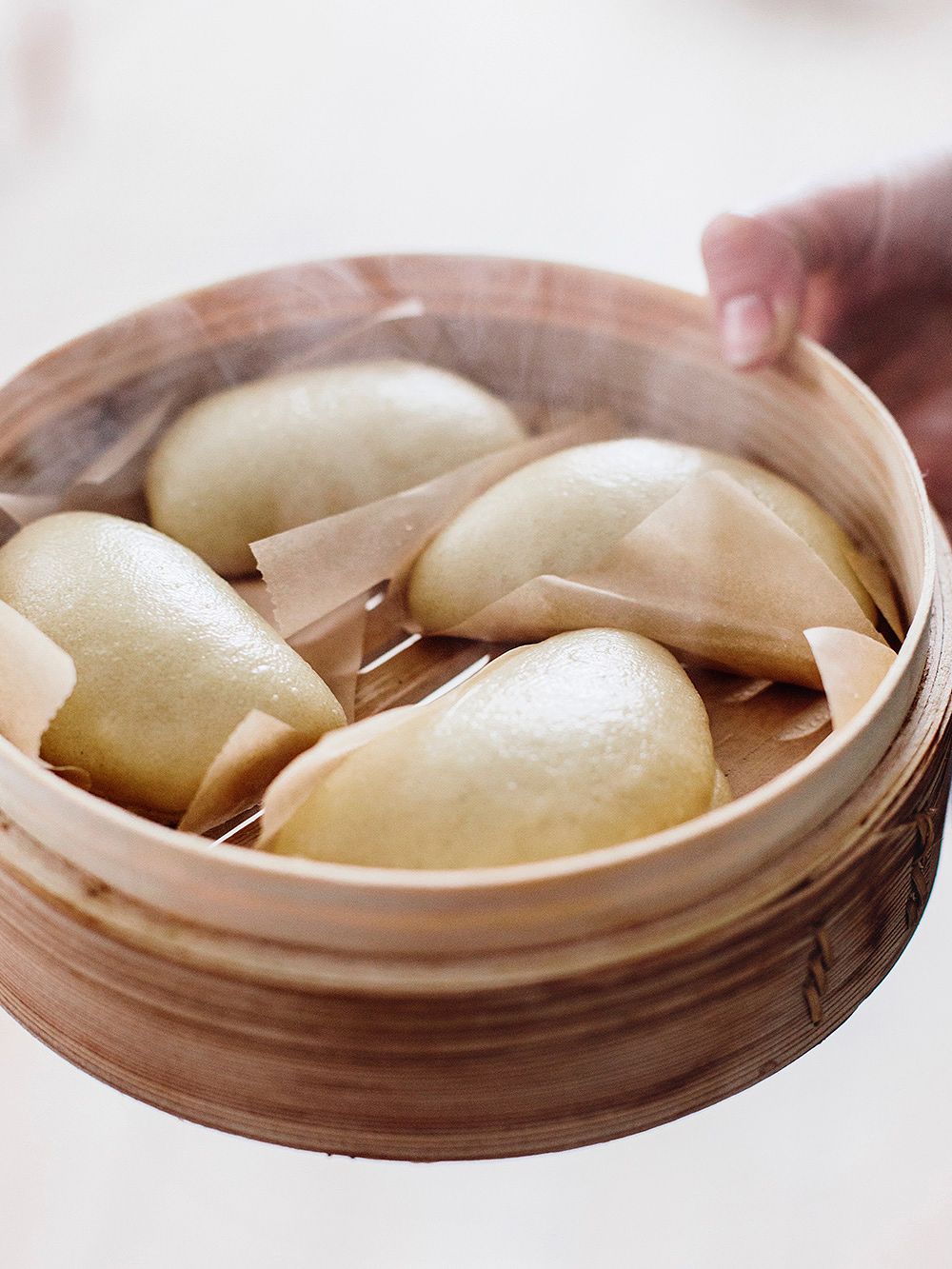 Steamed gua bao buns (25 pcs)
1 tsp dry yeast
2 dl cold water
5 dl wheat flour
3 tbsp sugar
½ tbsp salt
¼ tsp baking powder
¼ tsp baking soda
½ dl rapeseed oil
1. Blend the ingredients into a coarse mixture and knead for approx. ten minutes, until the dough no longer sticks to the sides of the bowl.
2. Cover with a cloth and let rise for approx. 1½ hours in a draft-free and warm spot.
3. Pour the risen dough onto the table and knead it a little. Cut the dough into two pieces and roll into two bars.
4. Cut the bars into golf ball size pieces. Roll the pieces into balls and let rise under a cloth or plastic film for approx. ½ hours.
5. Cut a piece of 10 x 10 cm parchment paper for each bun. The paper will prevent the bun from sticking to the steamer during cooking.
6. Flatten the balls of dough with your palm and knead them into approx. 10 cm long oval buns. Fold the oval in half and place on the piece of parchment paper. Repeat with the remaining buns.
7. Cover the buns with plastic film again and let rise for another ½ hours.
8. For steaming you can use a strainer, a steam-raising boiler or basket, if available.
9. Bring a generous amount of water to a boil and steam 3–4 buns at a time, for approx. 10 minutes. You may steam more buns at once, if there is room.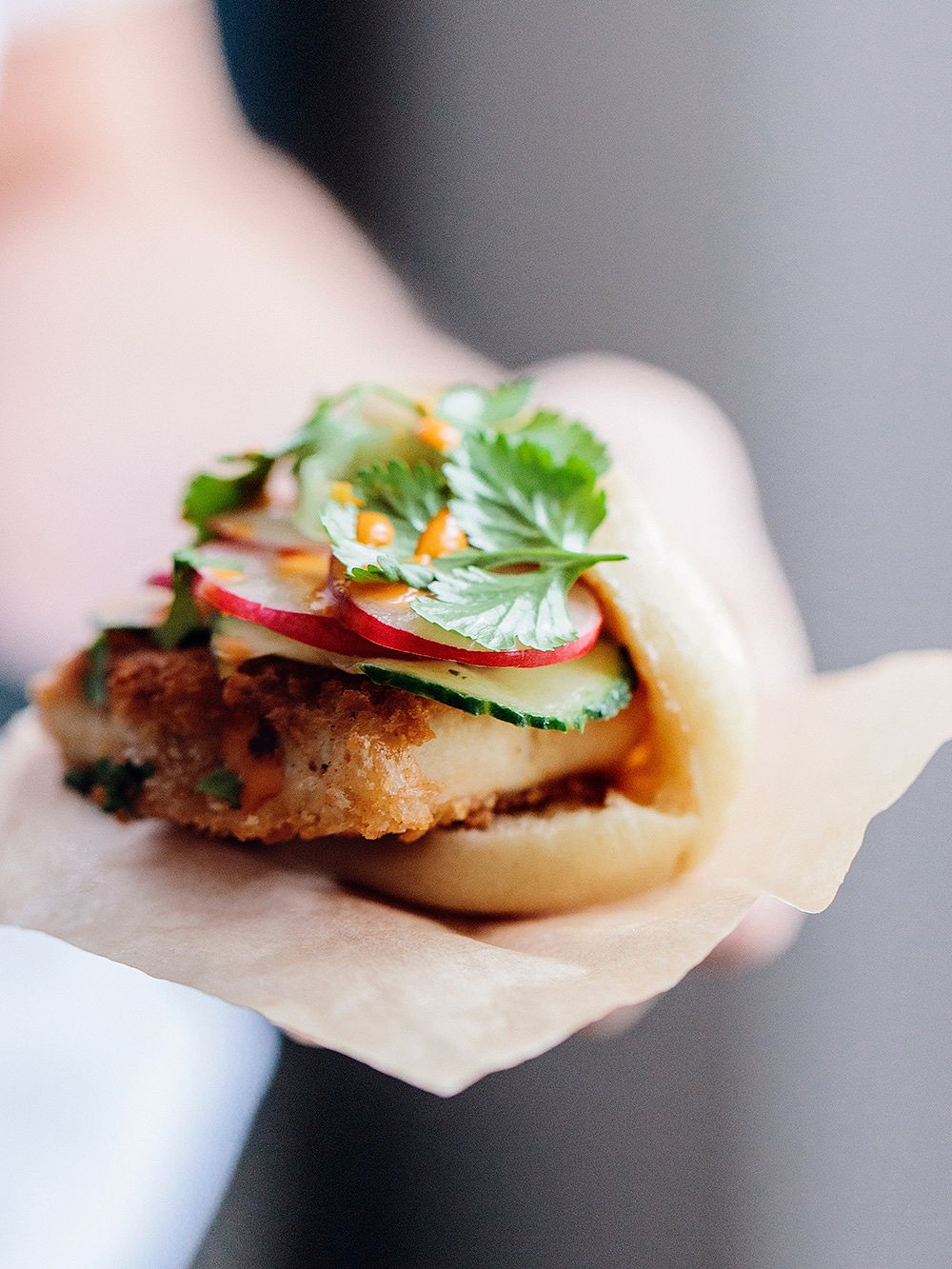 Marinated cucumber
1 cucumber
1 dl rice vinegar
3 tbsp soy sauce
1 tbsp sesame oil
1 tbsp sugar
1. Cut the cucumber into slices in a bowl and add the other ingredients.
2. Mix well and leave to marinade.
Text: Anu Välilä Photos: Suvi Kesäläinen
The story was originally published in Avotakka. See more Saana ja Olli's products >