Our favorite midsummer drinks are served with a side of design. We present you with three interesting drink recipes that have been inspired by Danish Ferm Living's glass collection Ripple. Save the recipes and surprise your summer guests with sunny drinks!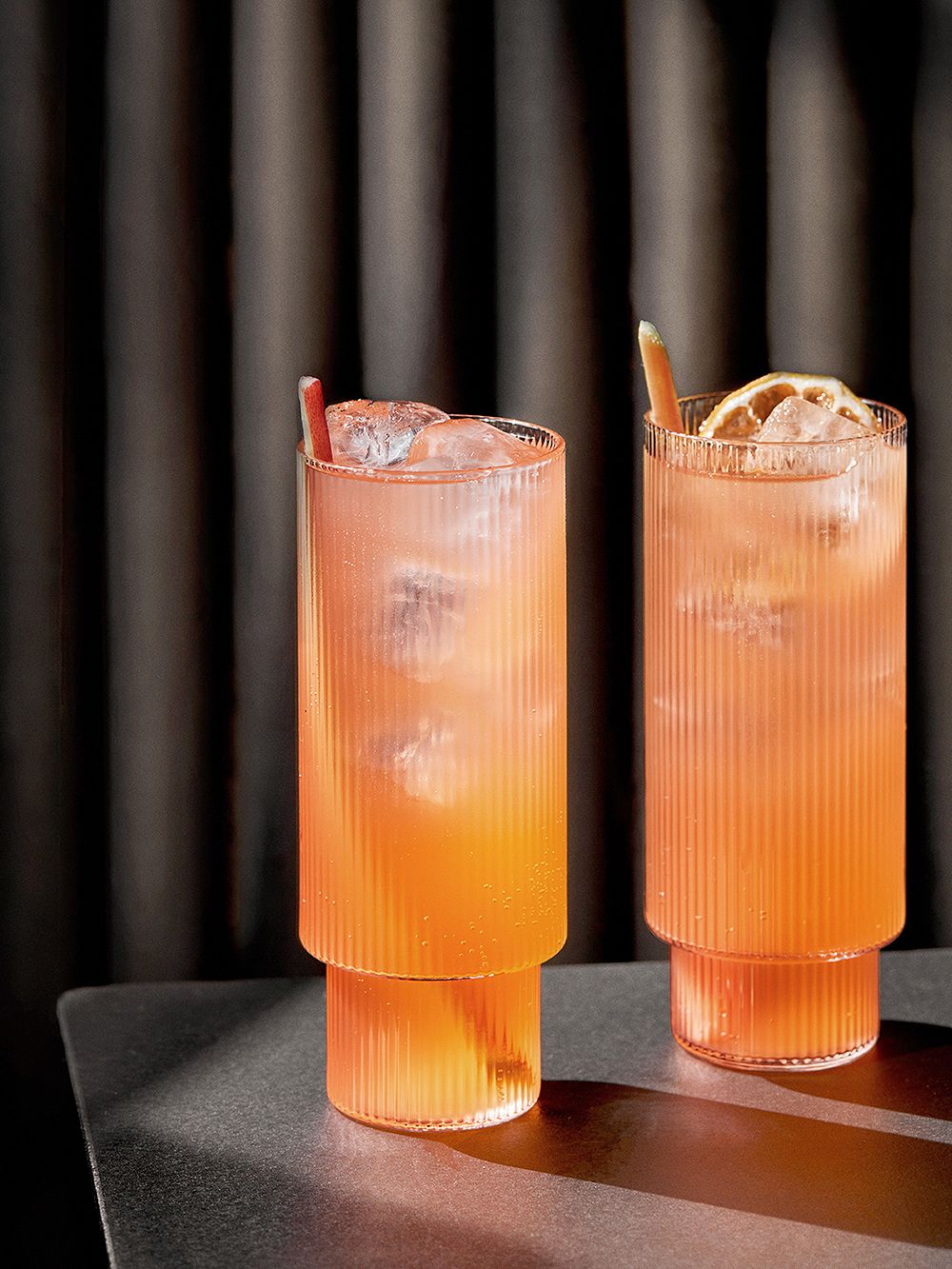 SUMMERY FESTIVE DRINKS TASTE of fresh rhubarb, ripe fruits, homemade juices and flavored syrups. The drinks' festive look is highlighted by Ferm Living's Ripple glasses.
Ferm Living asked bartender Kasper Riewe from Copenhagen-based restaurant Duck and Cover to design the Ripple glass series its own signature drink. The fresh, rhubarb-filled Ripple Rhapsody is served from tall Ripple Long Drink glasses. The drink's summery nature comes from the combination of rhubarb, flowery gin and aromatic Aperol.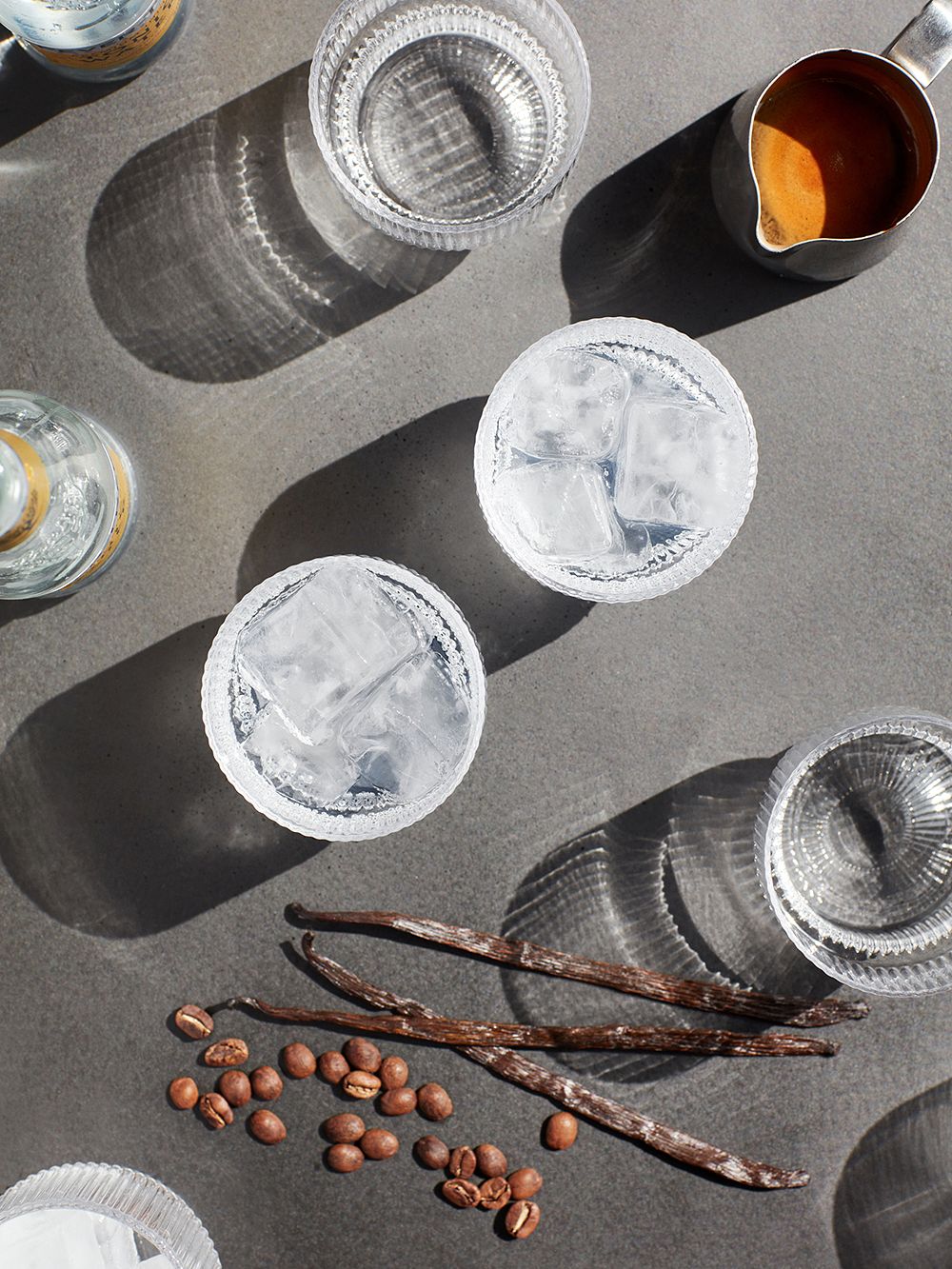 Riewe also designed two other cocktails inspired by the Ripple glasses. The Falling Leaves cocktail, served from wide champagne saucers, gives you a taste of a perfectly ripe pear crop, a festive sparkling wine and a hint of anise.
The alcohol-free Twisted Espresso Tonic mocktail is spiked by espresso, tonic and vanilla vinegar syrup shrub that's an important ingredient in today's trendy drinks.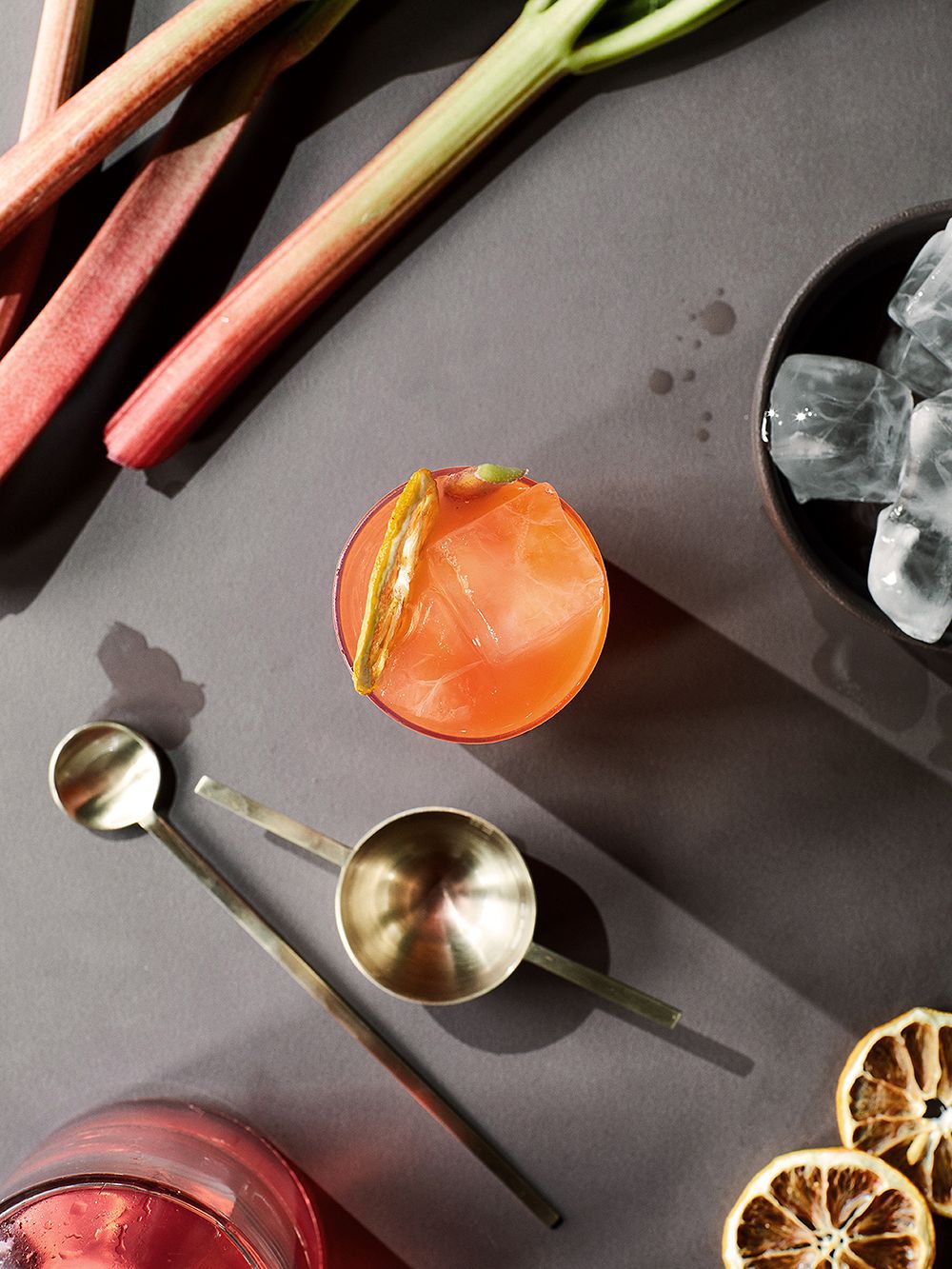 Drink recipes:
Ripple Rhapsody
2 cl flowery gin
2 cl Aperol
5 ml fresh lemon juice
4 cl rhubarb syrup
Carbonated water or mineral water
Homemade rhubarb syrup
Wash and chop a bunch of rhubarb stalks into one liter of small pieces. Put in a pan with about 1 dl of water. Boil on medium until the rhubarbs have fully softened. Strain the rhubarb juice. Add 2 ½ dl of white sugar to the juice and bring to a boil for about five minutes. Cool down and store in the fridge.
Preparing the drink:
Fill a Ripple long drink glass with ice cubes and pour in the Aperol, gin, lemon juice, rhubarb syrup and a suitable amount of cold mineral water. Finish the drink with a rhubarb stalk and fresh or dried orange wedges.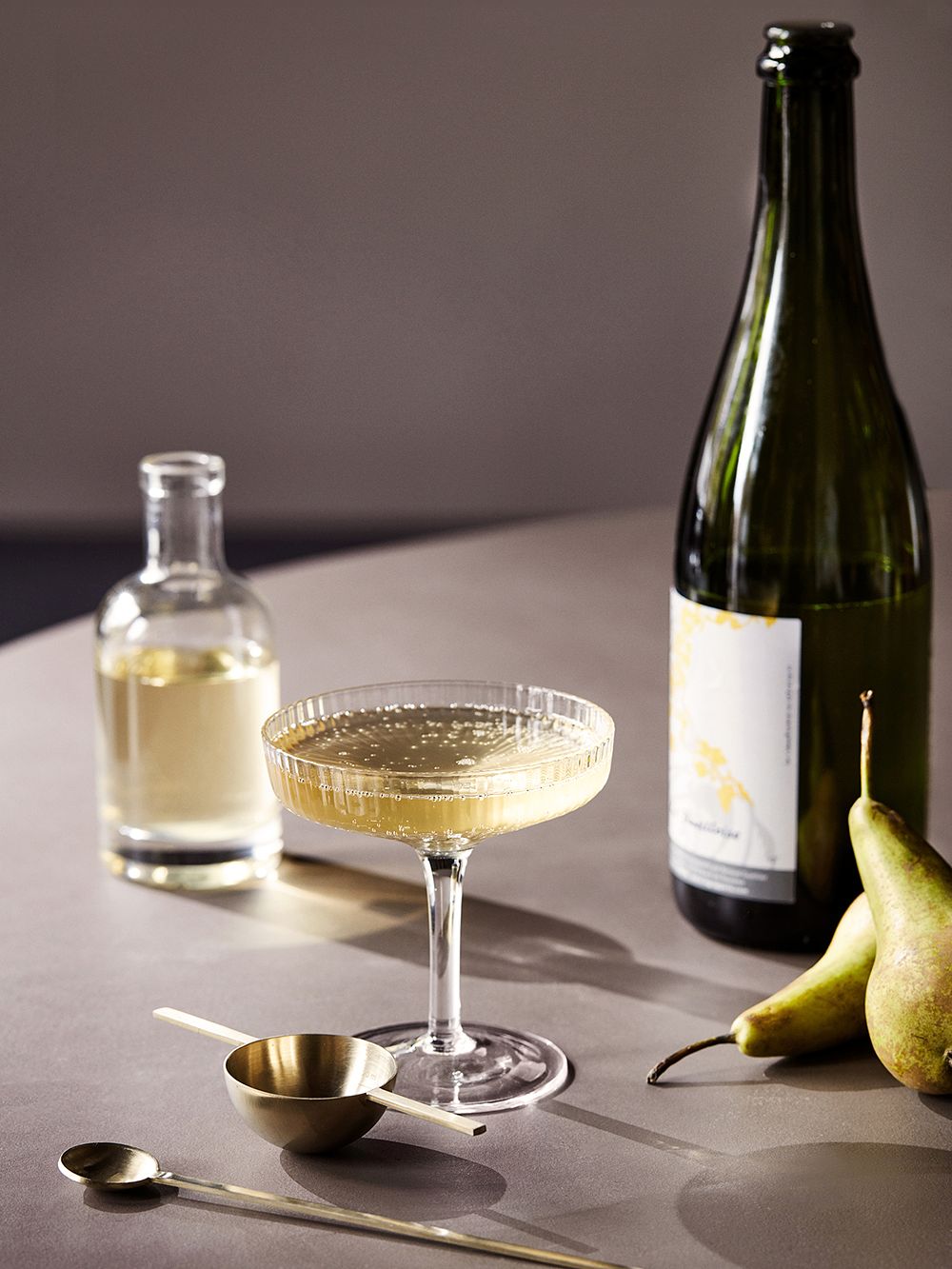 Falling Leaves
1 cl pear anise syrup
1 cl Palo Cortado sherry
1 cl Poire Williams pear distillate (or for example Berneroy XO Calvados)
Dry sparkling wine
Homemade pear anise syrup, approx. 2 dl
Slice one organic pear into a suitable container and add the star anise, 300 g of white sugar and 1 ½ dl of boiling water. Mix until the sugar has dissolved. Let the mixture sit and once it's cooled down, store in the fridge.
Preparing the drink:
Pour the pear anise syrup, sherry and Poire Williams (or Calvados) into a Ripple champagne glass and finish off with some dry sparkling wine. Stir carefully so that the bubbles don't disappear.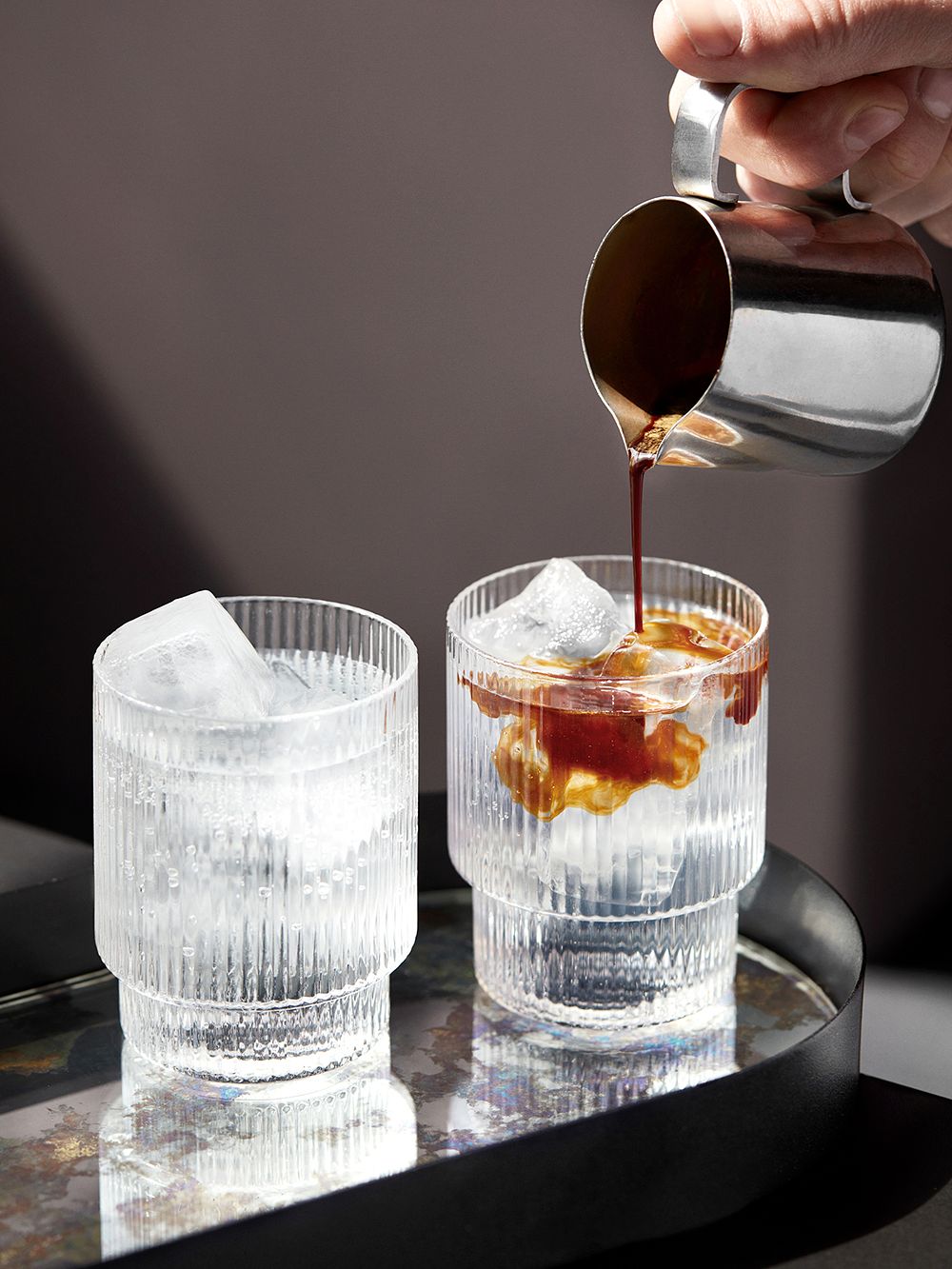 Twisted Espresso Tonic
1 cl vanilla shrub
1 portion of espresso
Fever Tree Indian Tonic Water
Homemade vanilla shrub, approx. 2.5 dl
Blend together 350 g of white sugar and 1.75 dl of water in a pan. Boil until the sugar has fully melted. Scrape the seeds from a vanilla pod and add them to the syrup. Once the mixture has cooled down, mix in 50 ml of white wine vinegar. Store in the fridge.
Preparing the drink:
Add ice cubes, the vanilla shrub and tonic water to a low Ripple glass and stir gently to keep the bubbles. Pour in a shot of espresso and serve.
Edit: Nora Uotila Photos: Ferm Living
Check out the Ferm Living Ripple glass series >