Armchairs & lounge chairs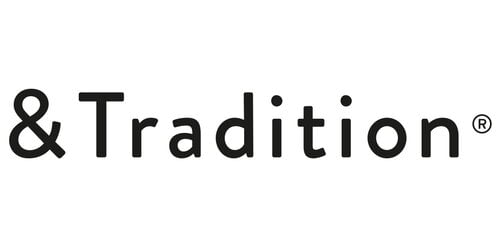 &Tradition | Armchairs & lounge chairs
&Tradition (AndTradition), previously known as Unique Copenhagen, is a Danish company, synonym of Nordic heritage in contemporary design. By changing its name, the company's goal is to emphasize its way of combining solid handicraft with modern design, and Nordic tradition with high quality. &Tradition works with both emerging and established designers and is renowned for producing some of Verner Panton's and Arne Jacobsen's most celebrated designs.
85 products
Crown your home with a Scandinavian armchair or lounge chair
Armchairs and lounge chairs are furniture design's way to celebrate relaxation, an unhurried atmosphere and time for winding down. Armchairs, lounge chairs and recliners invite you to take a break from the everyday grind and concentrate on what feels best for you – a good book, watching TV, knitting or taking a nap. Finnish Design Shop has the right armchair for every room, whether you're looking for a proper lounge chair for the living room, an easy chair for the bedroom, a hanging egg chair or a light wicker chair for the porch. If an outdoor lounge chair is what you're looking for, browse our selection of outdoor lounge chairs and sofas.
The best lounge chairs combine superb comfort with an elegant, timeless design. A well-designed armchair is an investment that will last from generation to generation. High-quality armchairs are made from premium materials – our selection includes a fantastic range of both wooden, metallic and plastic-framed lounge chairs, upholstered with a variety of materials including leather, wool fabric, velvet and sheepskin. Comfy poufs and ottomans are ideal partners for armchairs, and side tables and coffee tables make lounging even more pleasant. You can also use decorative cushions and cushion covers to spice up your chair.
Finnish Design Shop's selection covers an attractive range of armchairs from all decades of modern design, including classics of mid-century design and contemporary lounge chairs from the 2000s. Our range also includes international design icons which revolutionized design at their time, such as Eero Aarnio's Ball Chair and Bubble Chair from the 1960s. We also have popular bean bag chairs by Fatboy and beautiful rattan chairs by Sika-Design. Take your time to browse and find your favourite armchair!
---