Joanna Laajisto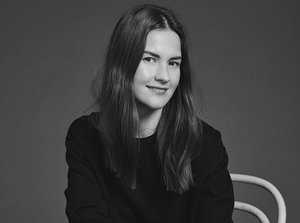 Joanna Laajisto
Joanna Laajisto (born in 1977) is a Finnish interior designer - and a former professional snowboarder! After graduating from the Interior Design Institute in Los Angeles, Laajisto worked for five years with Gensler Architects before returning to Finland. In 2018, Joanna Laajisto was elected Interior Designer of the Year by her peers in the Finnish Association of interior architects.
In 2010 Joanna Laajisto established a design studio by the name of Studio Joanna Laajisto in Helsinki, designing distinguished commercial interiors for retail, hospitality and workplaces, among others. The imprint of Studio Joanna Laajisto can be revered, for example, in the workplace design of the renowned Helsinki-based video game developer Supercell and the boutique design of the eminent Finnish jeweller Atelier Torbjörn Tillander in Helsinki. In addition, the studio has designed the interiors of Finnish Design Shop's logistics centre in Turku, Finland, which also houses the web shop's showroom and main office.
Studio Joanna Laajisto also designs and produces a line of beautifully crafted lamps, and has created products and concepts for Finnish design producers such as the Airisto seats for Made by Choice and the System storage units for Lundia.
Quality, timelessness, sustainability and cleverness are characteristic of Joanna Laajisto's work. Her minimalist and streamlined aesthetics carry a feeling of ease and cosy calmness while remaining strictly functional. All spaces and products are designed with utmost precision and with the most important factor in mind, the user.
Joanna Laajisto has designed pieces for the following brands: Studio Joanna Laajisto, Lundia, Marset, Made by Choice, Roots Living
34 products