Arne Jacobsen salad serversGJ3355503
Description
Master craftsman Arne Jacobsen revolutionised cutlery with his modern design. Dating from the post - World War II "golden age" of Danish design, the pieces of the Arne Jacobsen collection feel as contemporary today as they did when they first debuted. The salad servers are comfortable to hold and nicely balanced. The matte stainless steel is smooth and the seamless shape lends elegance to your table setting. This collection has been called "cutlery without frills" because it is the sophisticated design that makes it stand out rather than a pattern or additional adornment.
Arne Jacobsen salad servers
---
Material

Matte stainless steel

Length

31.6–31.7 cm
Notes

Dishwasher safe
How can we help you?
Contact our Customer Service:
Chat: click the bar in the lower right corner of the page
Email : info@finnishdesignshop.com
Tel: +358 20 743 2530
(Mon–Fri 9:00–22:00,
Sat–Sun 10:00–18:00 EET)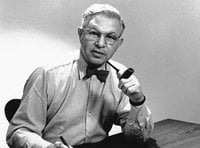 Arne Jacobsen (1902-1971) is the most celebrated post-war Danish designer and architect. He graduated from the School of Applied Arts in 1924 and from the Royal Danish Academy of Fine Arts, where he studied architecture, in 1927. Arne Jacobsen worked actively both as an architect and as a designer and received many prestigious awards for his designs, including C. F. Hansen Medal and the Grand Prix of Milan XI Triennale.
Jacobsen's most famous project was the Royal Hotel in Copenhagen (1956-1960), for which he designed every detail from textiles and lamps to cutlery and furniture. The AJ lamps, designed for the Royal Hotel and manufactured by Louis Poulsen, are a fine example of his streamlined and elegant style. The cutlery designed for the Royal Hotel and produced by Georg Jensen, represents a stylish design that is still today much praised. Also, the famous Egg and Swan chairs were designed for the Royal Hotel. As often happened with Arne Jacobsen's designs, they were initially realized for a certain project and only later put into serial production – the same happened for the AJ lamps, the cutlery and the furniture he designed for the hotel. Royal Hotel was an extremely important project for Jacobsen because he could finally put his theories of integrated design and architecture into practice.
Jacobsen is well-known also for the Cylinda Line range, designed for Stelton in 1967. Since the very beginning, Cylinda Line has been an undisputed icon of Scandinavian design and today the range is part of numerous permanent collections in design museums all over the world.
• Read our article on Arne Jacobsen >
View all products
---
Reviews from our community
Google reviews
Loved by design friends
Our hearts beat for providing the best shopping experience, with Pieces of Nordic Happiness that deliver on their promise! Don't just take our word for it – see what our shoppers have to say. The reviewers' purchases have not been verified. Read all Google reviews
"We purchased a Hay Snowden Kettle from the Finnish Design Shop - unfortunately there was a fault with the Kettle but this was professionally and quickly dealt with by the Olli on the After Sales team, so we can recommend them for their great customer service and after-sales experience."
Conor P.
"Amazing products, beautiful website, speedy and secure postage worldwide... what's not to love? Nothing cheap here, that's for sure, but this is perfect for special treats, and there's IKEA for the rest! ;)"
Alexandra S.
"First time shopping with Finnish Design Shop and I had a real easy, smooth experience. I had one return item and that was handled effortlessly."
Scott C.
"Finnish Design Shop is the first place I go to furnish and decorate my newly renovated house, thanks to their beautiful, high-quality products and their excellent customer service."
Margaret G.
"I've bought at Finnish Design Shop many times over the years and I have always been extremely satisfied. Love their range of products (from classics to new awe-inspiring designs). Moreover they have very nice and helpful support team so I would always recommend!"
Maria Garcia C.
"I love this shop. All of my purchases have felt like a slice of Nordic happiness. Customer service is responsive and shipping is prompt. So nice to shop where I feel like a valued customer."
Louise G.
"Finally a store with quality designed products available for shipment within days not weeks. Customer support is superb, great product portfolio, fast shipment."
Maciej P.
"This is my fifth time shopping at Finnish design. Absolutely satisfied and happy with products and shopping experience. In looove with each item ❤️ Thank you for making my home cosy and beautiful."
Danijela D.
"Both my purchases were excellent quality, priced at a very reasonable level and delivered in a matter of days despite me being the other side of the World. There is simply no way to describe that kind of a Company except amazingly good."
John M.
"I ordered a HAY side table that was on back order everywhere else. It was a few hundred crowns more at Finnish Design Shop, but shipped the next day and was delivered to my door two days later, which I think was worth the extra cost. It came well-packaged, protected and the item is in perfect condition. I'm happy and would shop here again."
Natasha B.
"Very good service. Unfortunately some plates were broken. Finnish design shop quickly responds and sends us new ones. That's how service should be."
Maarten J.
"Fast delivery. Ordered a hammock for my mothers birthday to be delivered at her adress. It's in a somewhat rural area, but it was delivered at her door regardless. Great service."
Lillian R.
"I'm crazy for the Finnish Design Shop, and all that I've bought from them. And when questions arose (regarding a bookshelf that needed clever assembly), their representatives in Finland were so helpful and thoughtful."
Stacy C.
"My Pieces of Nordic Happiness exceeded my expectations in every way. From a great website to beautiful design to meticulous packaging, you have never left my Happiness in Pieces! Customer Service is responsive, pleasant and helpful - the 5th star in my rating."
Lidia M.