Kitchenware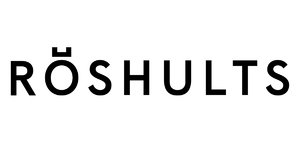 Röshults | Kitchenware
Röshults is a Swedish furniture company that represents modern Scandinavian design with timeless design language. Röshults products are characterized by high quality, solid craftsmanship and tasteful simplicity and they create a timeless contemporary environment for homes, gardens and public places.
Röshults is proud of its roots. Everything began in Röshult, Sweden, when Anders Norgren, father of one of the founders, created Röshults first product, now called Fire Basket Original. There was such a strong connection between the product and the place, that he decided to name it Röshults fire basket. And this is how the brand was born.
Röshults works together with prominent designers to develop existing products into new forms. The very best of form and function is the goal for all their products.
This brand has collaborated with: Broberg & Ridderstråle, Cornelia Norgren, Anders Norgren
3 products