Even though the darkest days of winter are behind us, the stunning lighting enlivens the space and creates a cozy atmosphere on the murky evenings. We introduce you to seven multipurpose luminaires from Finnish Design Shop's Winter Sale – pick your favorites quickly!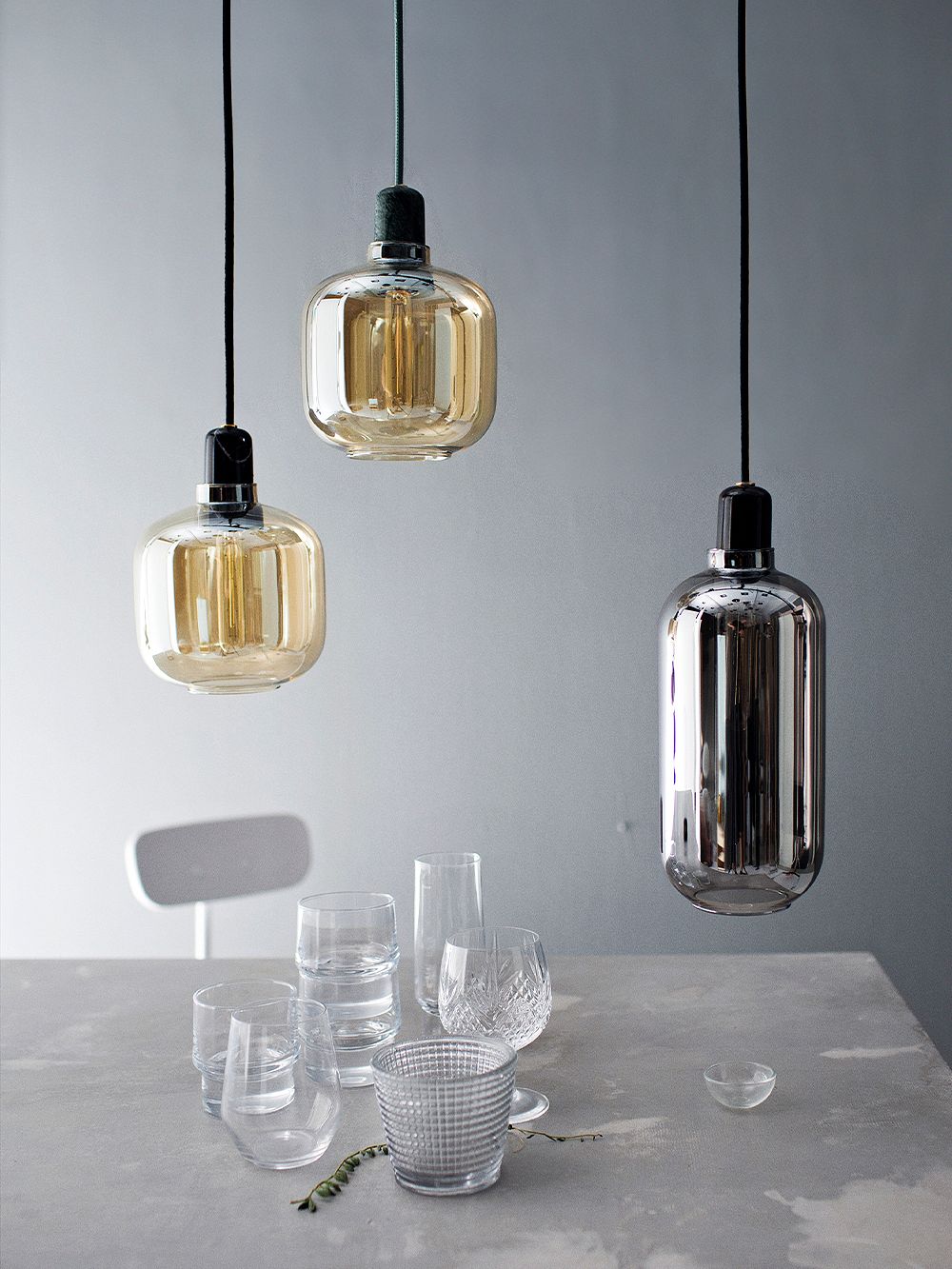 Normann Copenhagen: Amp pendant
Designed by Simon Legald, the Amp pendant perfectly combines modern design with a nostalgic atmosphere. The pendant consists of two pieces balancing each other: the glass shade transmits light softly while the sturdy marble base brings contrast to the space. The Amp lamps also work well in clusters, creating a more spectacular appearance above the dining table, for example.
• Normann Copenhagen's Amp pendant, now 30% off >
&Tradition: Flowerpot VP3 table lamp
The cheerful Flowerpot VP3 table lamp is a design classic by Verner Panton which spreads the spirit of peace and love from the 60s Flower Power era. Consisting of hemispheres of different sizes, the Flowerpot makes a joyful eye-catcher for the corner of the living room, next to the bed, or even the desk of a home office.
• &Tradition's Flowerpot VP3 table lamp, now 20% off >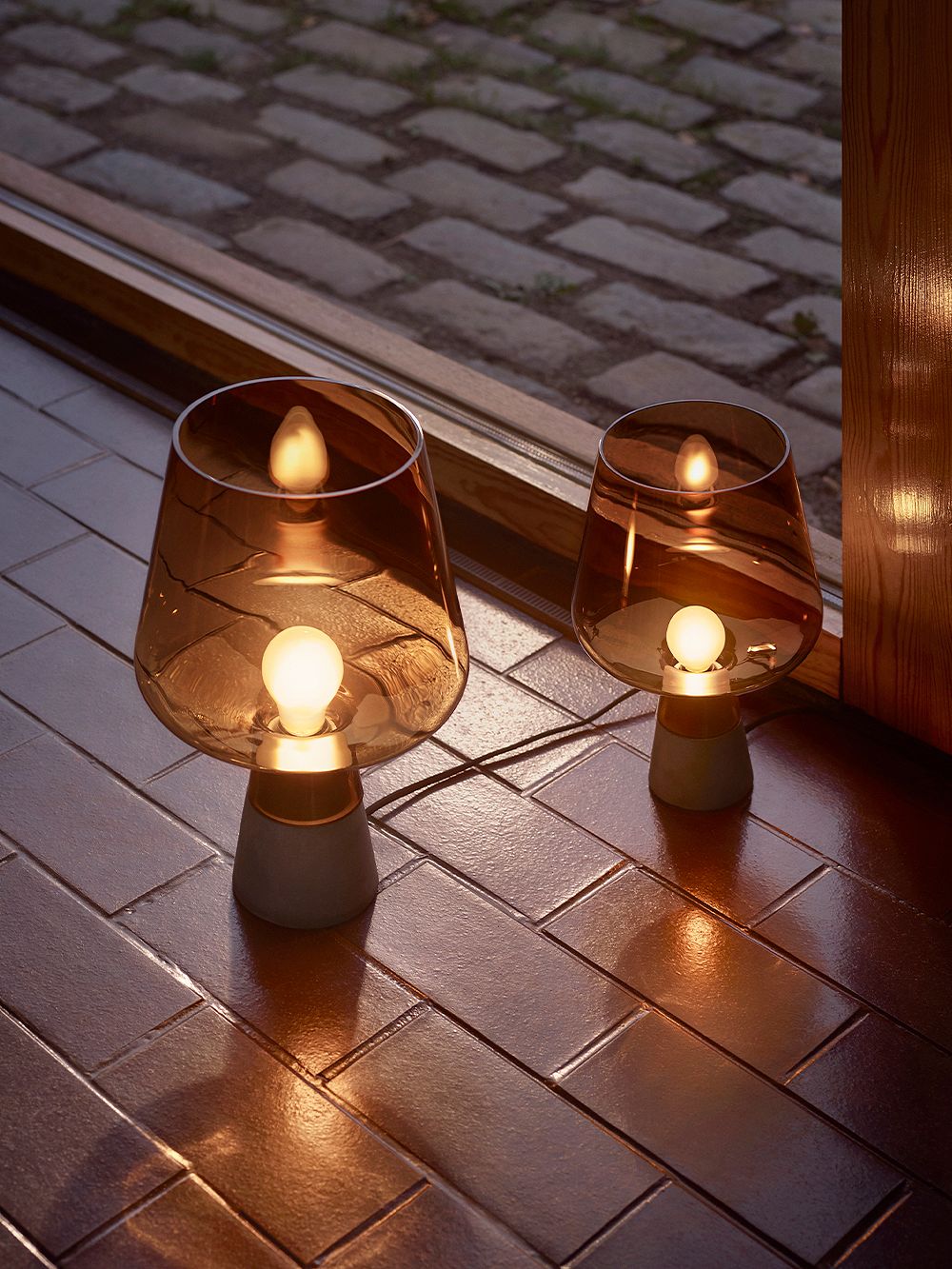 Iittala: Leimu table lamp
Iittala's Leimu adds a magical ambiance and warm glow to any room. Designed by Norwegian Magnus Pettersen, the table lamp combines a mouth-blown glass shade with a strong concrete base in a fascinating way. The tinted glass shade makes each lamp like a unique piece of art.
• Iittala's Leimu table lamp, now 15% off >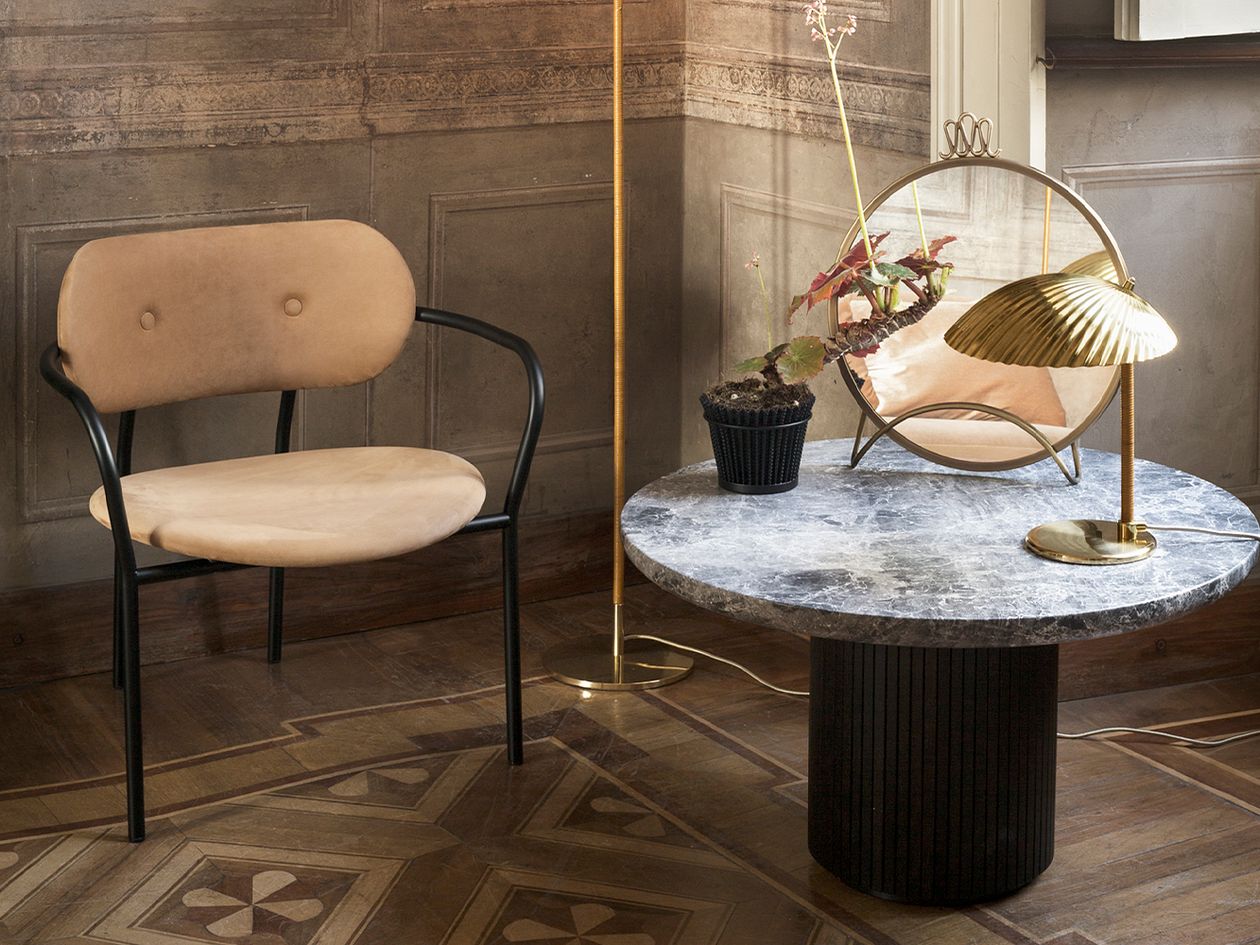 Gubi: Tynell 5321 table lamp
One of the most significant names in Finnish lighting design, Paavo Tynell, originally designed the 5321 table lamp in 1941 inspired by nature and the Romantic era – its brass shade resembles a seashell. Still today, the elegant and timeless table lamp delights with brass glow and natural rattan-covered stem, spreading a warm, gentle light.
• Gubi's Tynell 5321 table lamp, now 20% off >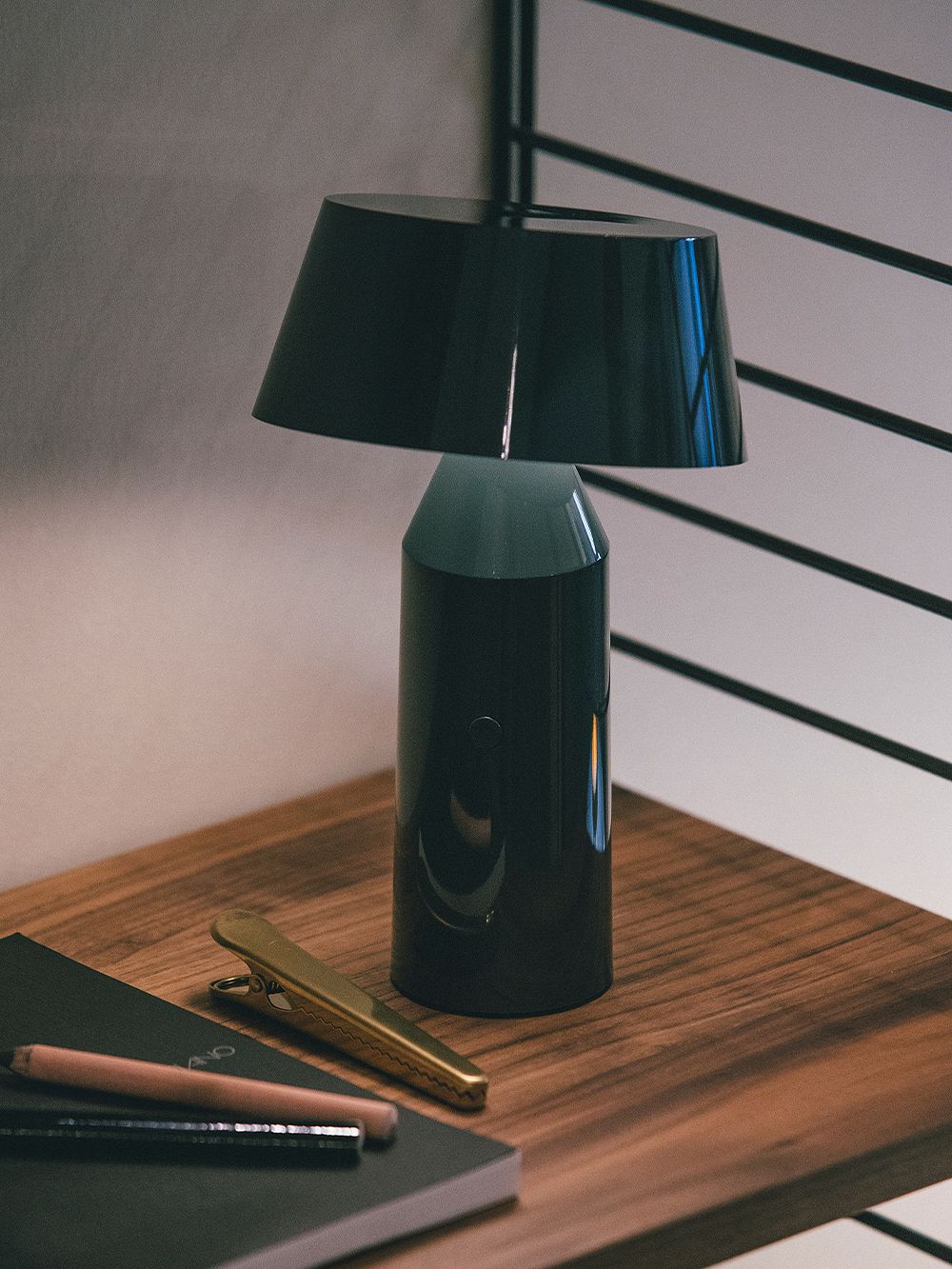 Marset: Bicoca table lamp
Due to its cordlessness, the sympathetic Bicoca table lamp is easy to carry wherever the light is needed! Designed by Christophe Mathieu, the luminaire is powered by a rechargeable battery and is equipped with an atmospheric dimmer. The Bicoca exudes soft, gentle light and delights on the side table as well as in the reading nook yet also lights up any place without electricity.
• Marset's Bicoca table lamp, now 30% off >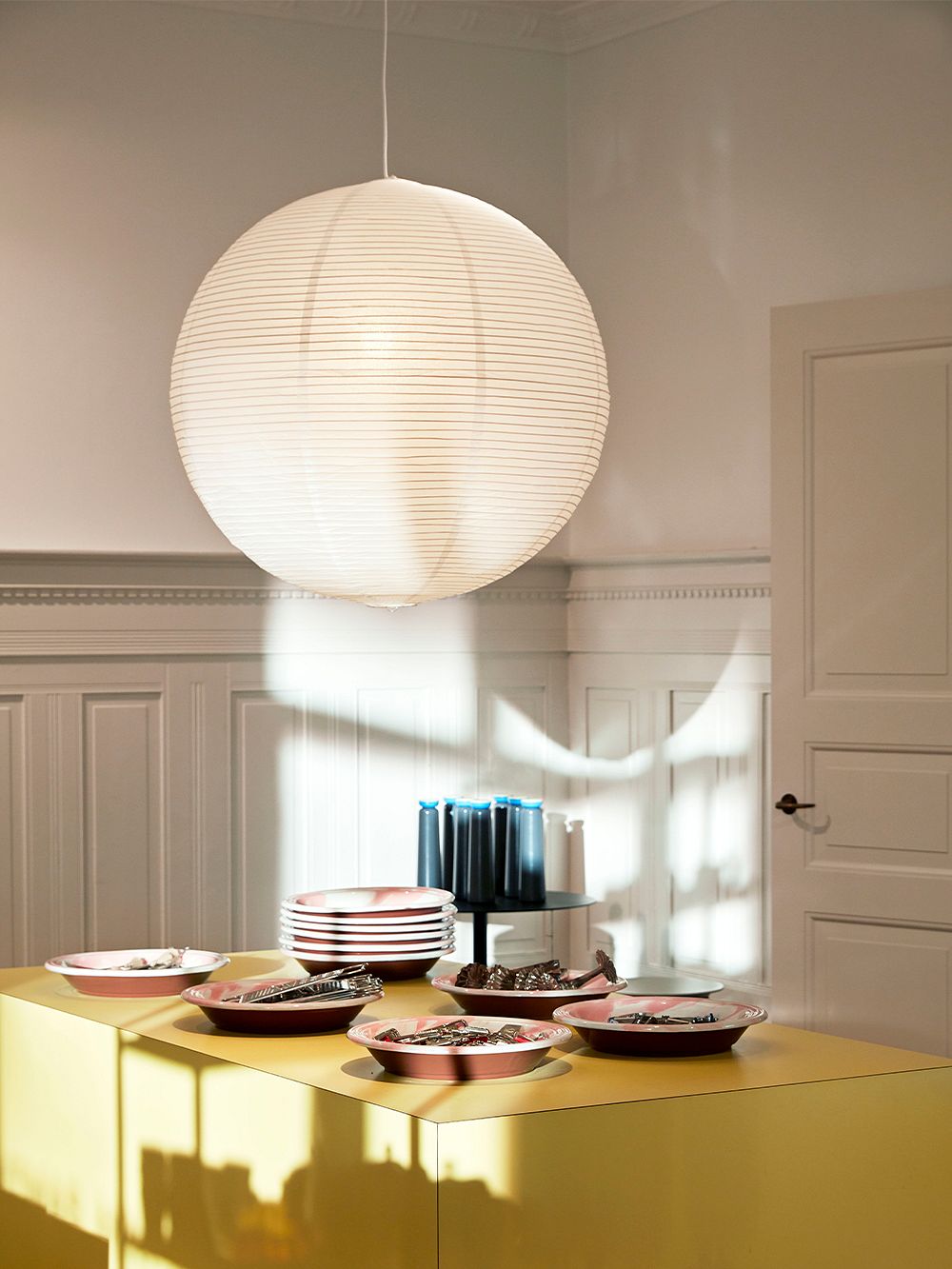 HAY: Rice paper shade
The all-time favorite, Rice paper shade by HAY, combines Scandinavian and Japanese aesthetics. Made of thin paper with a ribbed bamboo frame, the shade fits into many different spaces and emits soft light inspired by Asian paper lanterns. The rice paper shades also stand out in groups.
• HAY's Rice paper shade, now 20% off >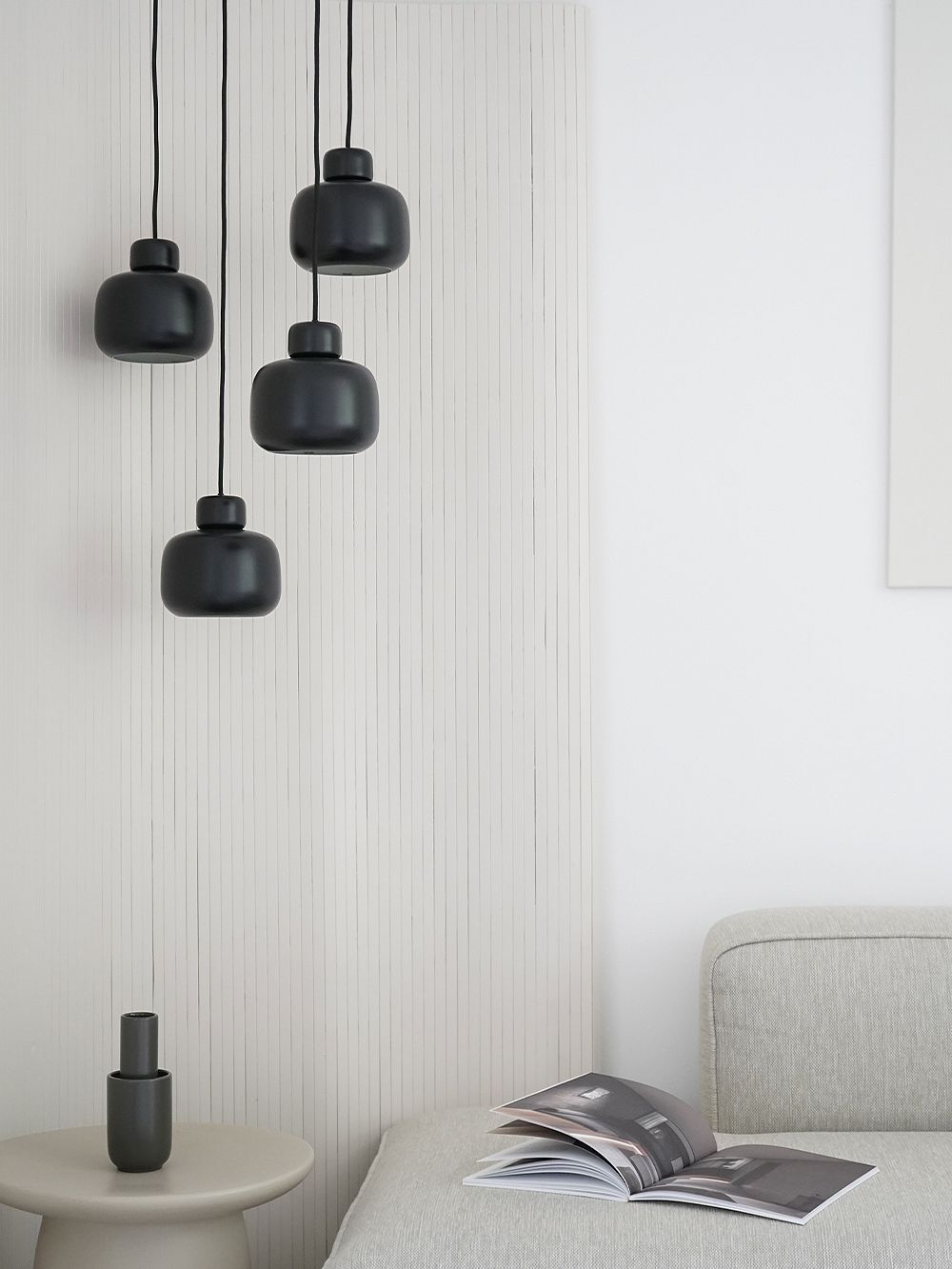 Woud: Stone pendant
Designed by Philip Bro Ludvigsen, the Stone pendant imitates the beach stones shaped by water, sand, and wind, as the name implies. The light resembles two round stones of different sizes piled on top of each other. The slender, modern ceiling lamp is finished with matt black paint.
• Woud's Stone pendant, now 20% >
Finnish Design Shop's Winter Sale products are available only while stocks last – order your favorites soon!
See also:
• Sale lighting at Finnish Design Shop >
• All lighting at Finnish Design Shop >
Text: Sarianna Määttänen Images: Manufacturers