Welcome 2021! Create a festive atmosphere for the New Year with cool metals, impressive eye-catching décor and fresh details that herald the new season.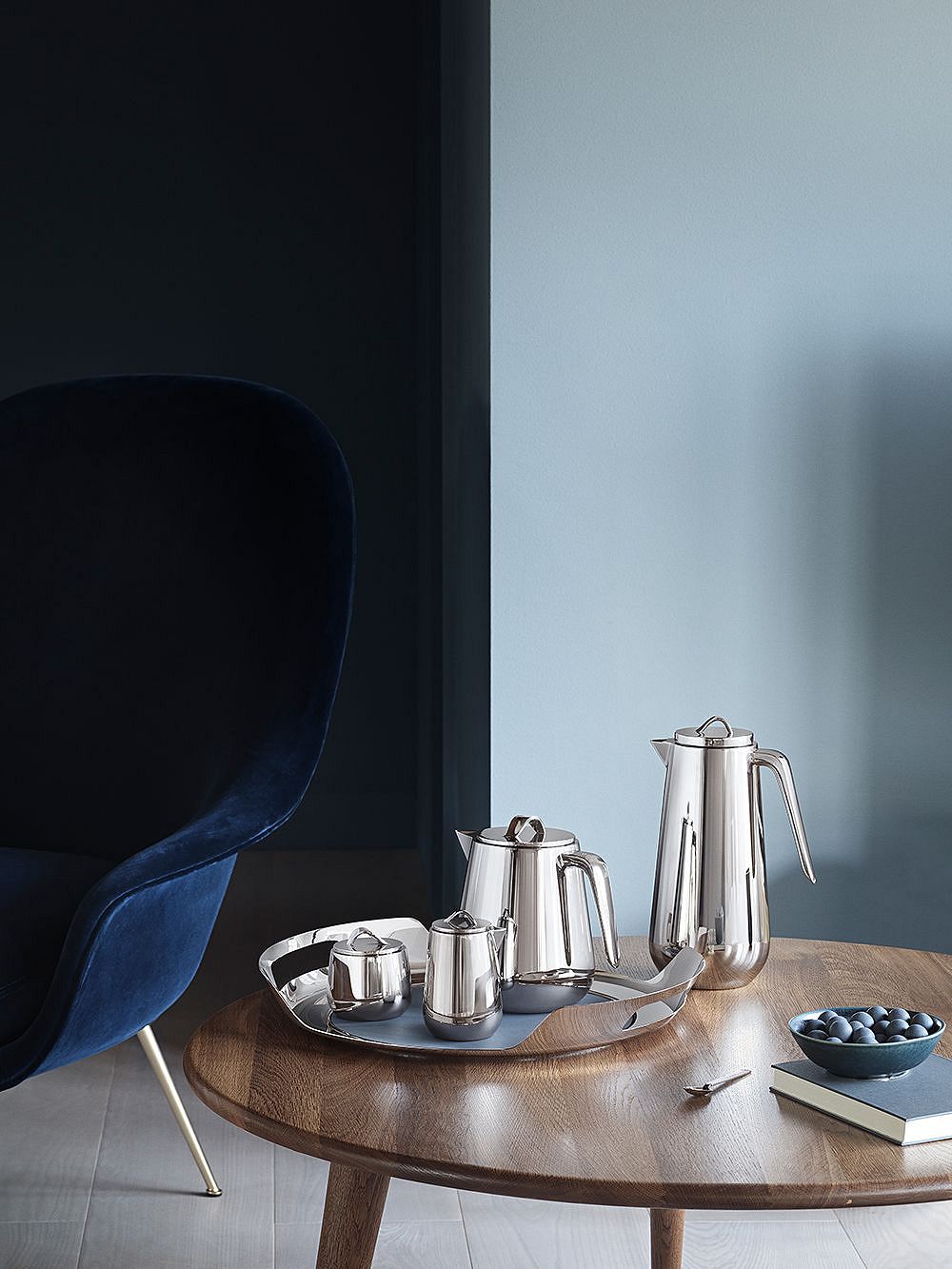 Hot drinks, cool tones
The sparkle of cool metals is an integral part of New Year's Eve. That is available in abundance in the collection of Georg Jensen from Denmark: the brand is known for its luxurious, polished stainless steel items that are topical from one decade to the next. The streamlined Helix range includes a variety of pieces suitable for serving coffee and tea, to bring a touch of luxury to New Year's Eve or New Year's brunch. The collection, launched in 2019, was designed by Bernadotte & Kylberg for Georg Jensen.
• Georg Jensen's Helix teapot >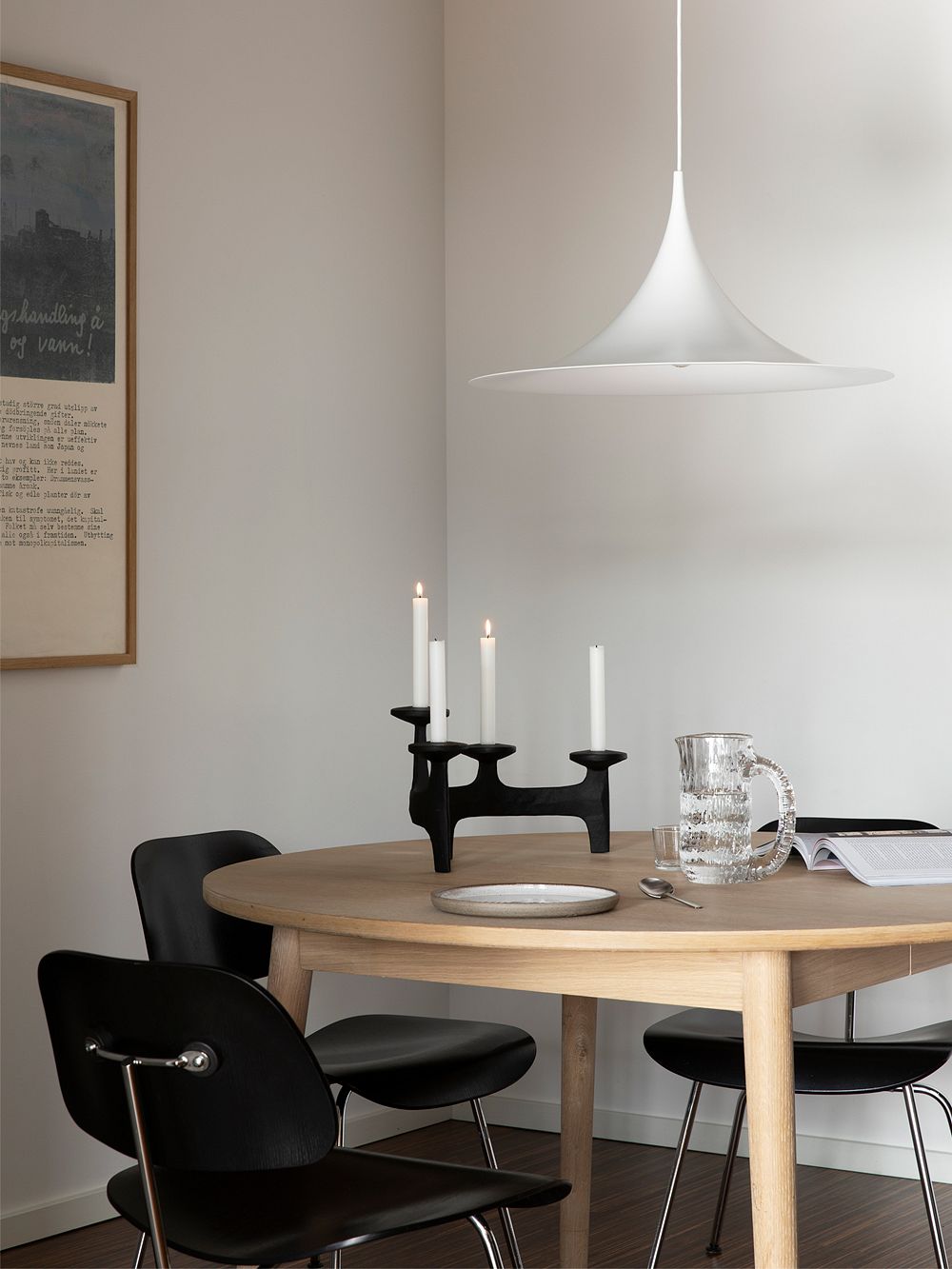 Focus on spectacular details
It is time for Christmas details to slowly give way to other themes, but you can still keep up the festive mood with impressive individual items. The Nunatak candelabra by Nedre Foss, made of sturdy cast iron, comes with holders for four taper candles. The candelabra's sculptural shape will catch the eye on a table or countertop. This magnificent decorative element works well on its own, as the only ornament.
• Nedre Foss' Nunatak candelabra >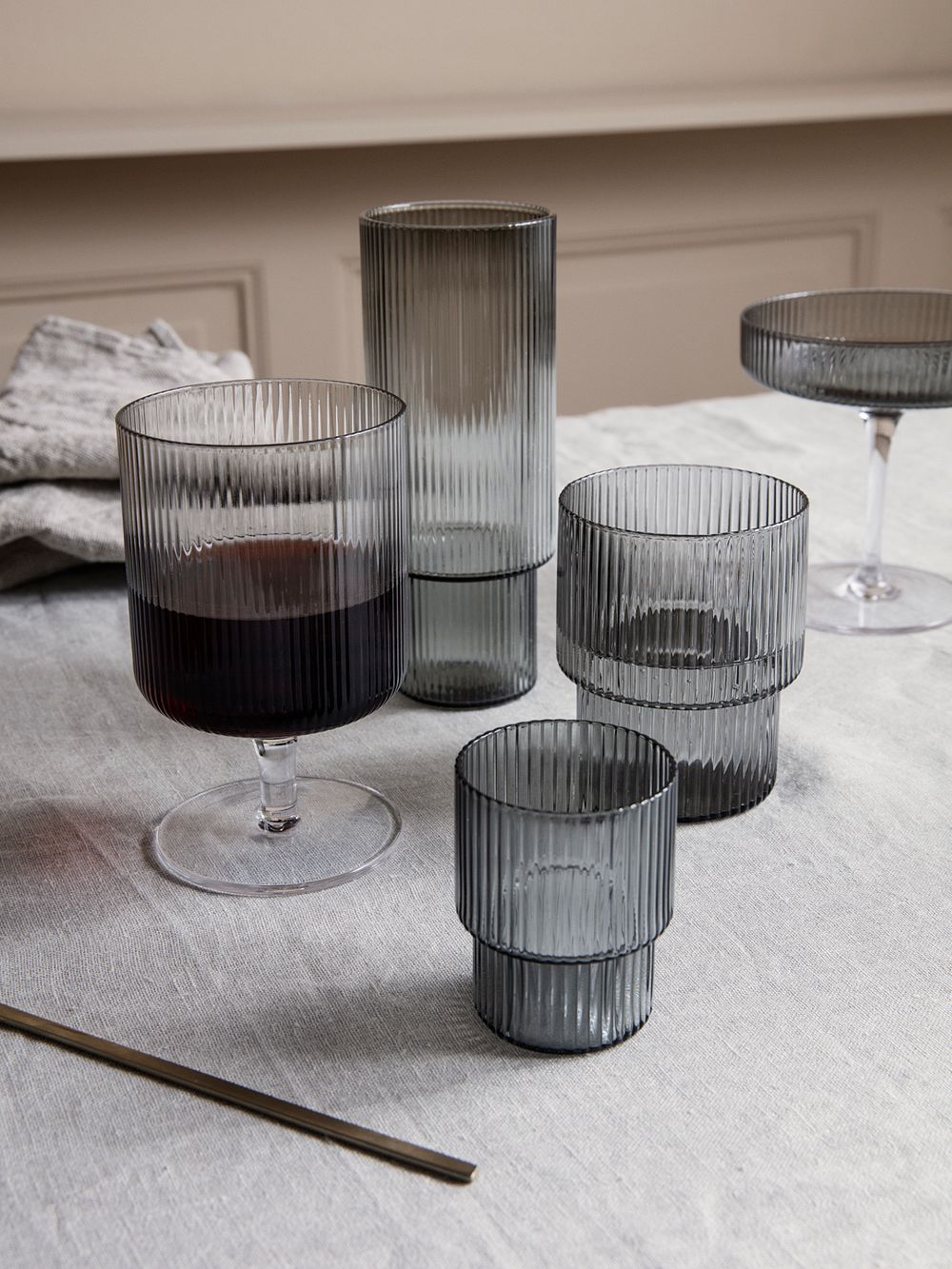 Toast to the New Year
No matter how you raise a glass to the New Year, remember to do it in style. Ferm Living's elegant Ripple glassware collection includes wine and water glasses of various sizes, festive champagne saucers and a carafe. The trendy rippled glass collection is available not only in smoked grey, as shown in the picture, but also in a clear version. The elegant glasses are ideal for serving drinks and a variety of desserts.
• Ferm Living's Ripple wine glasses >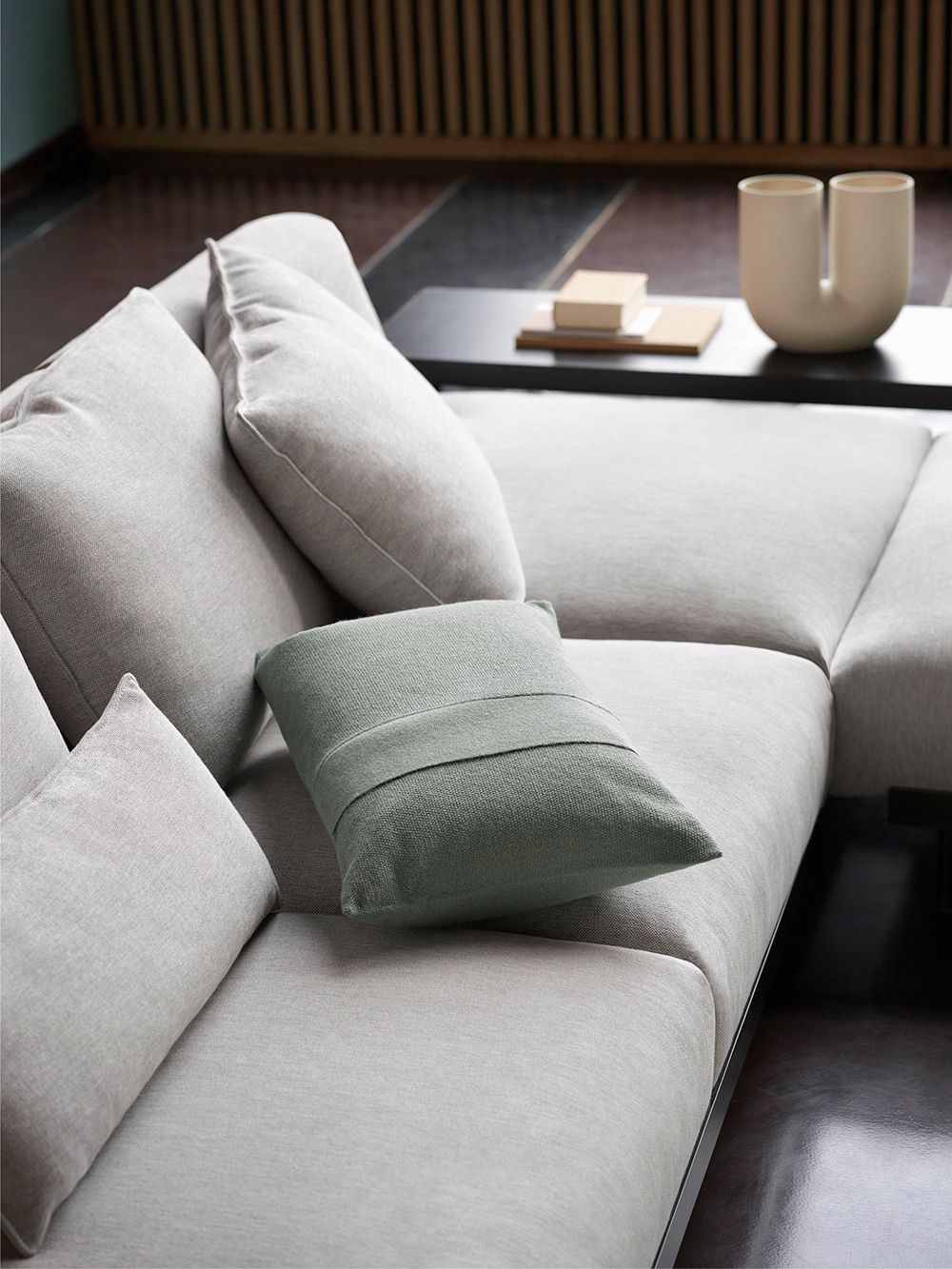 Bring in light with textiles
Textiles are an effective way to change the mood. Stow away the most Christmas-spirited textiles and replace them with cool colors and simple winter-style shapes. The Layer cushions by Muuto are made of layered wool, perfect for the winter season. The fresh colors give a lighter look to your post-holiday home.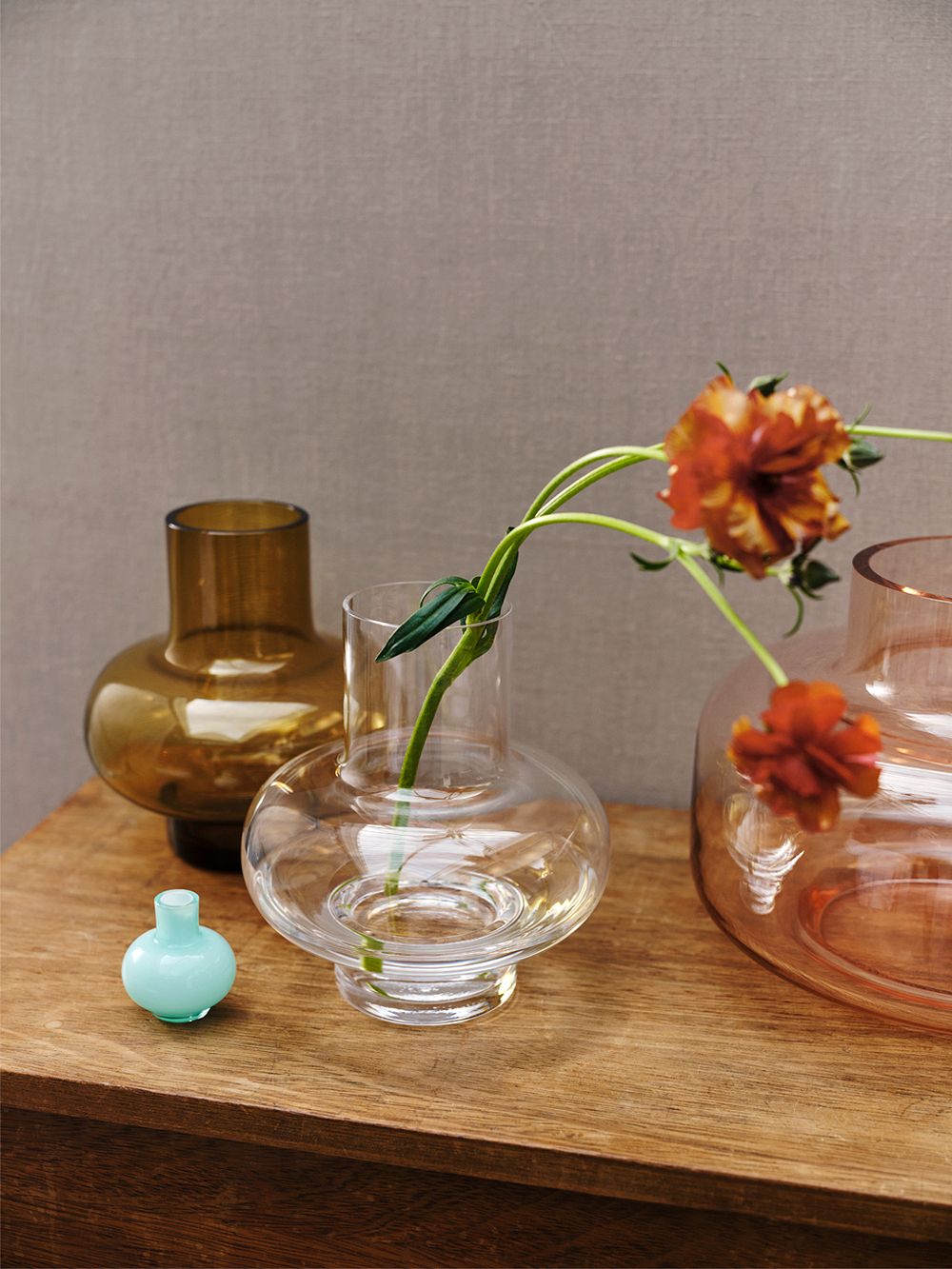 Freshen up with vases
It is refreshing to choose something green and fresh for the vases after Christmas flowers. The Umpu vase, one of Marimekko's novelties, has a charming round silhouette. The glass vase is beautiful on its own, and the narrow neck provides an ideal setting for single cut flowers, decorative branches and more varied arrangements. The vase is designed by Carina Seth Andersson, the creator of a range of popular vases for Marimekko.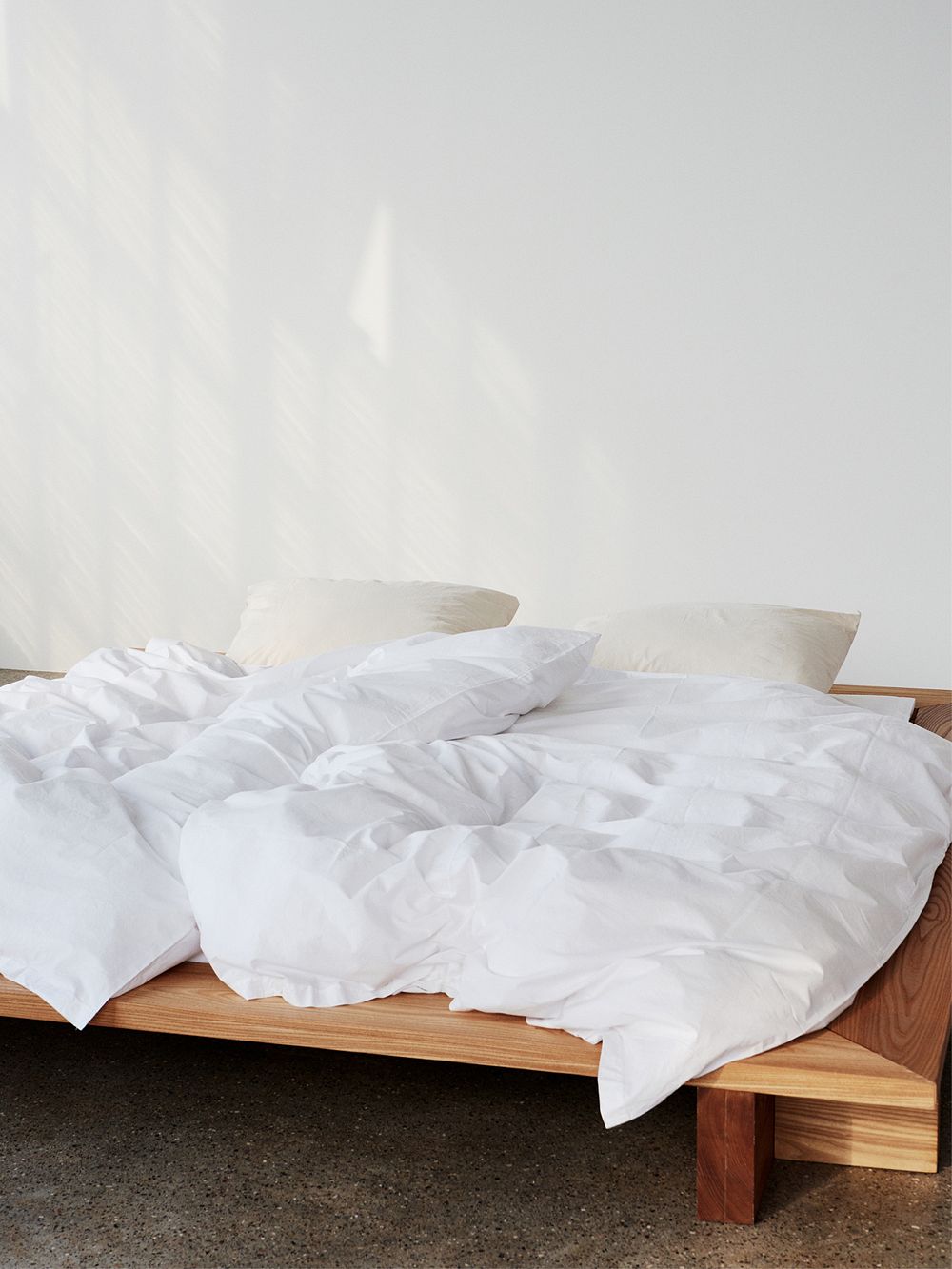 For New Year's morning
It is wonderful to wake up in fresh new sheets in the New Year. Replace the rich Christmas colors with simple light bedding to give the bedroom an instant fresh makeover. Tekla's bedding, made of high-quality cotton percale, has a lovely cool and crisp feel, which will only get better in time after use and washing. In addition to the classic white, light grey and soft cream, the collection also includes more vibrant colors.
See also:
• More tableware at Finnish Design Shop >
Text: Maija Rasila Images: Manufacturers