The past month was yet again filled with a plethora of new items at Finnish Design Shop, all with one common nominator: they make everyday life heaps more fun and functional! A transformable work desk from Ariake, pampering products for all the senses from Frama, and outdoor furniture with a twist designed by Maarten Baas. Design Stories hand-picked five favorites – take a look at what we found!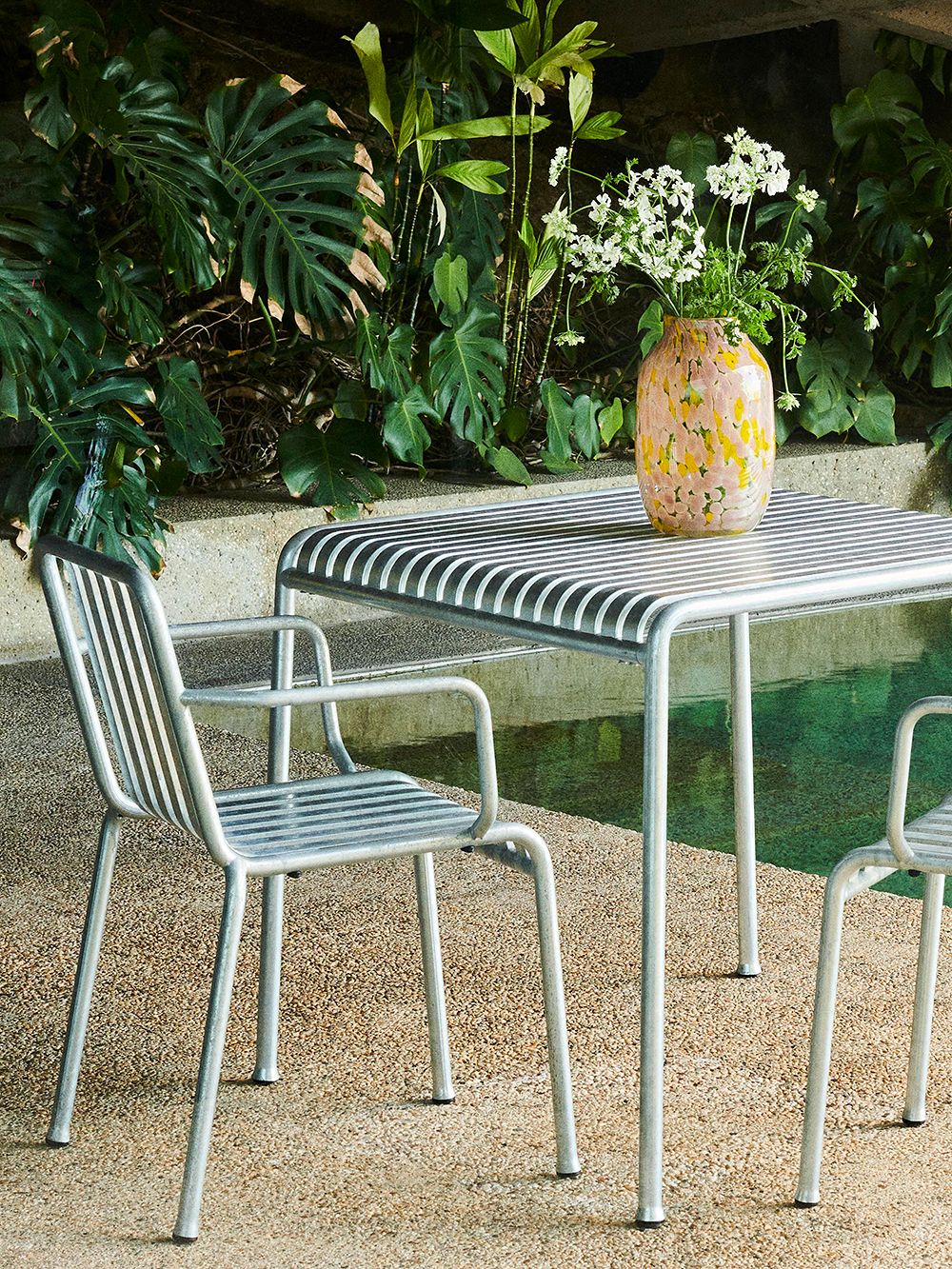 1. HAY: Splash vase
The objects we surround ourselves with have a massive impact on how we feel, so opt for high-spirited items for a lighter and brighter mood. HAY's stunning Splash vase is made of mouth-blown glass, with a unique technique that gives the vessel its characteristic appearance: the glass vase captures happy bursts of color in mid-twirl.
• HAY's Splash vase >
• All vases >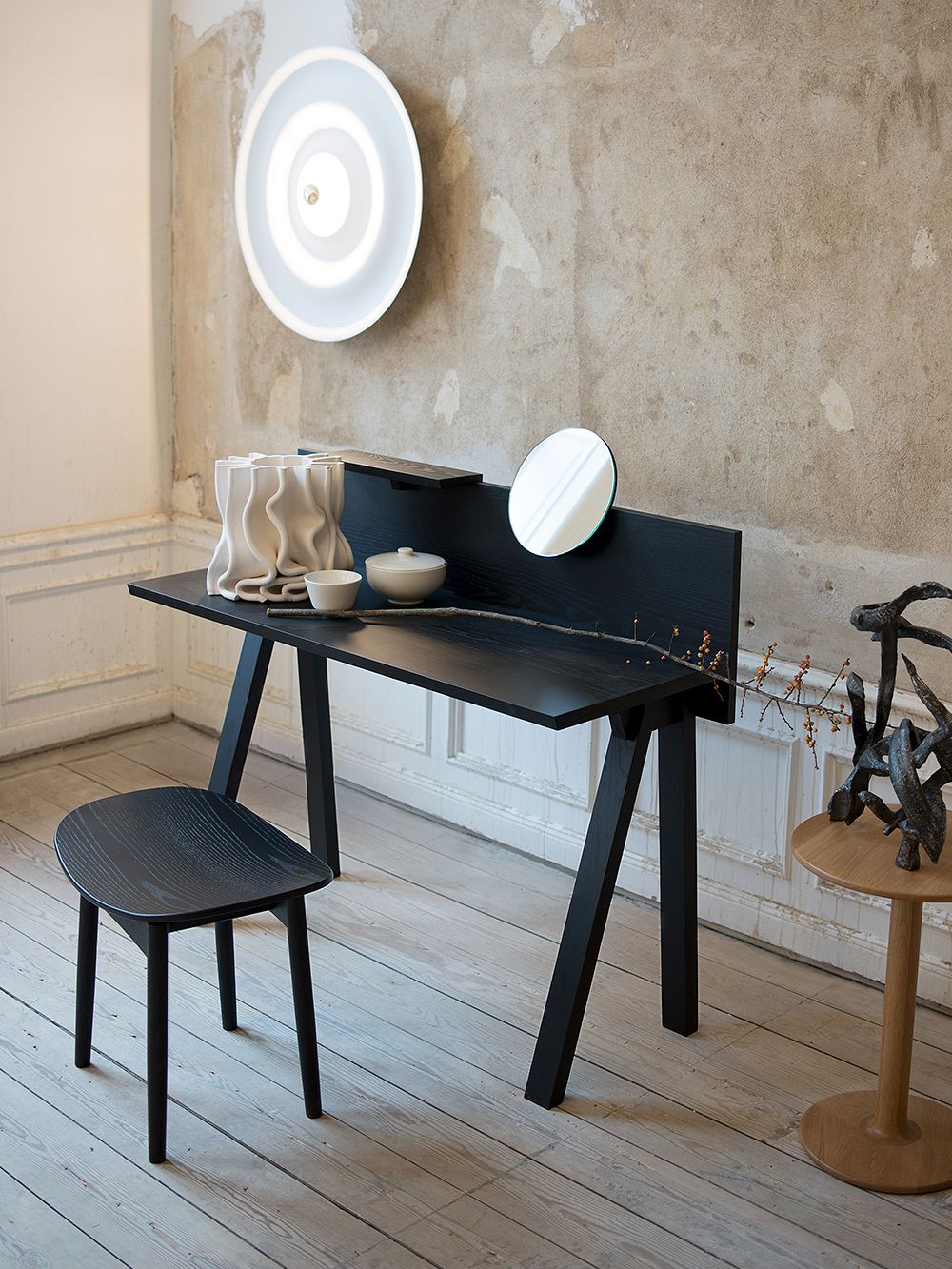 2. Ariake: Sagyo desk
Designed by Keiji Ashizawa, the minimalistic Sagyo desk is irresistibly beautiful in all its bare simplicity. Strictly functional but surprisingly versatile, the Sagyo table can be equipped with a separately sold mirror and shelf and turned into a stunning vanity.
• Ariake's Sagyo desk >
• All desks >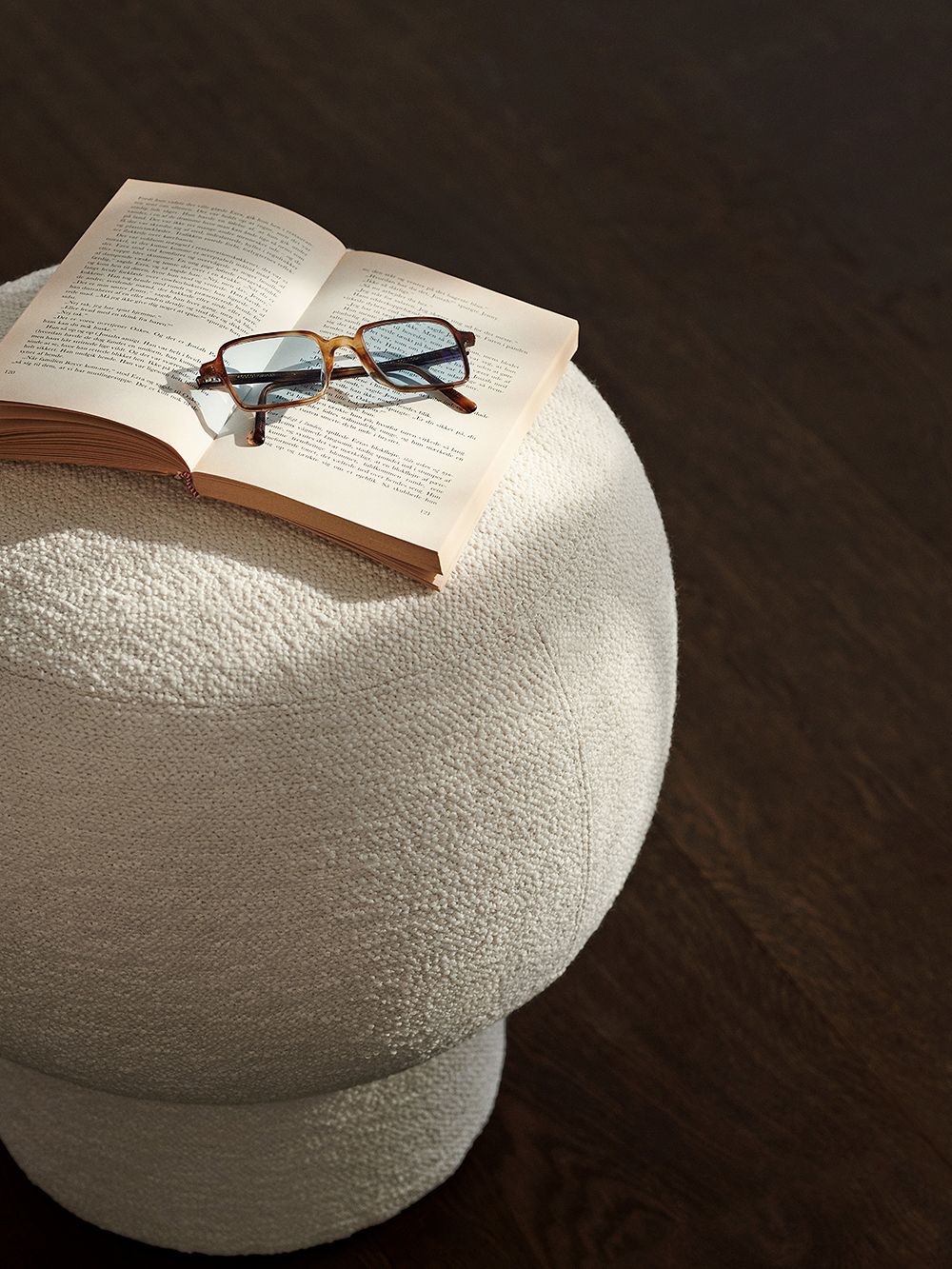 3. NORR11: Champagne pouf
Just not that into traditional coffee tables? An elegant pouf might do the trick! Designed by Kristian Sofus Hansen and Tommy Hyldahl, the eye-catching Champagne pouf is not only perfect for resting weary feet but it can also double as an extra seat, a sympathetic side table – and a guaranteed conversation starter.
• NORR11 Champagne pouf >
• All pouf & ottomans >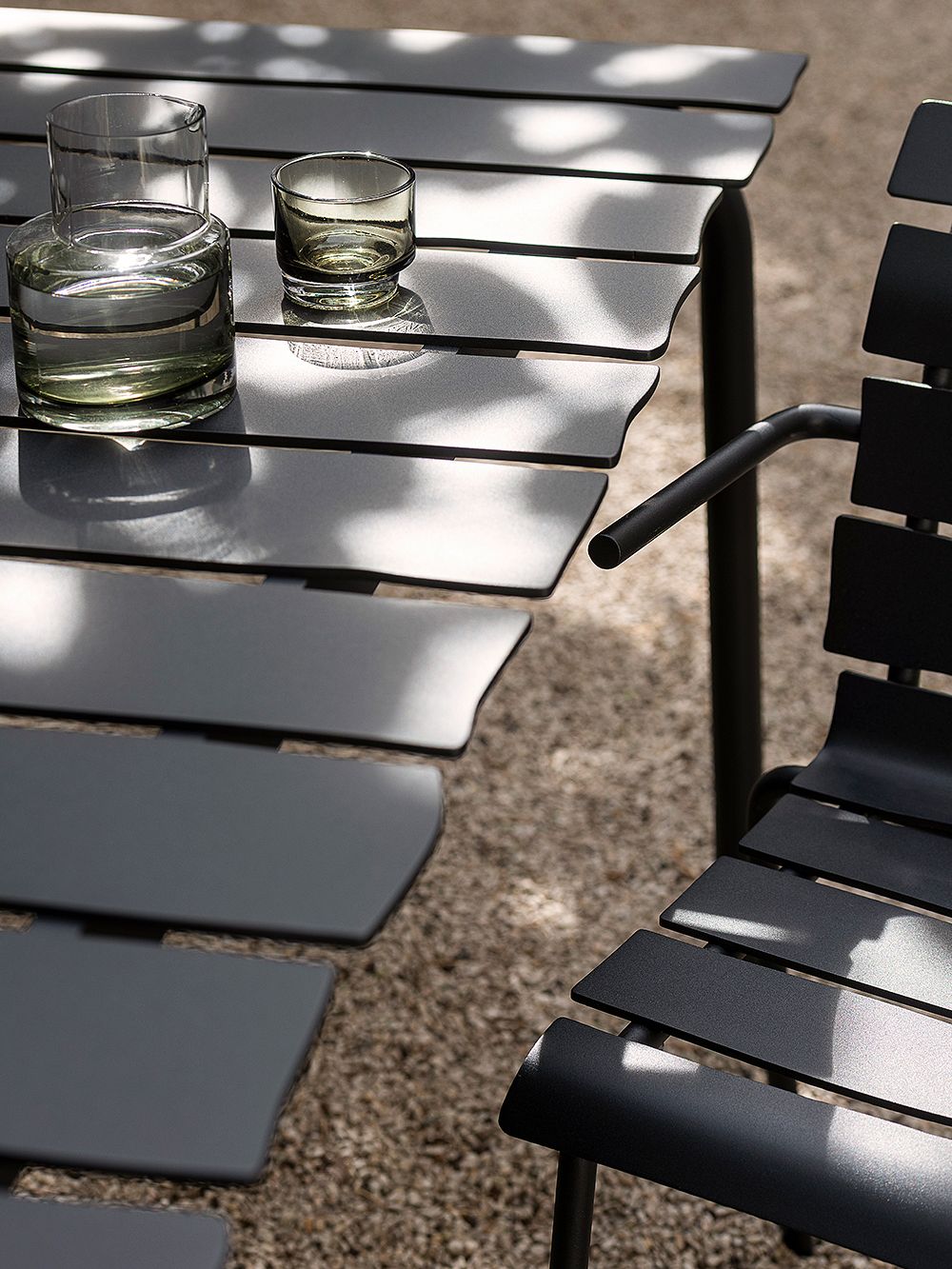 4. Valerie Objects: Aligned outdoor furniture
The design language of outdoor furniture is often quite classic, but leave it to Dutch designer Maarten Baas to create an exception. The Aligned outdoor furniture collection carries itself elegantly but reveals a fun secret upon closer inspection: the aluminum slats are actually not aligned at all – they are all asymmetrical and unique!

• Valerie Objects' Aligned chair >
• All patio furniture >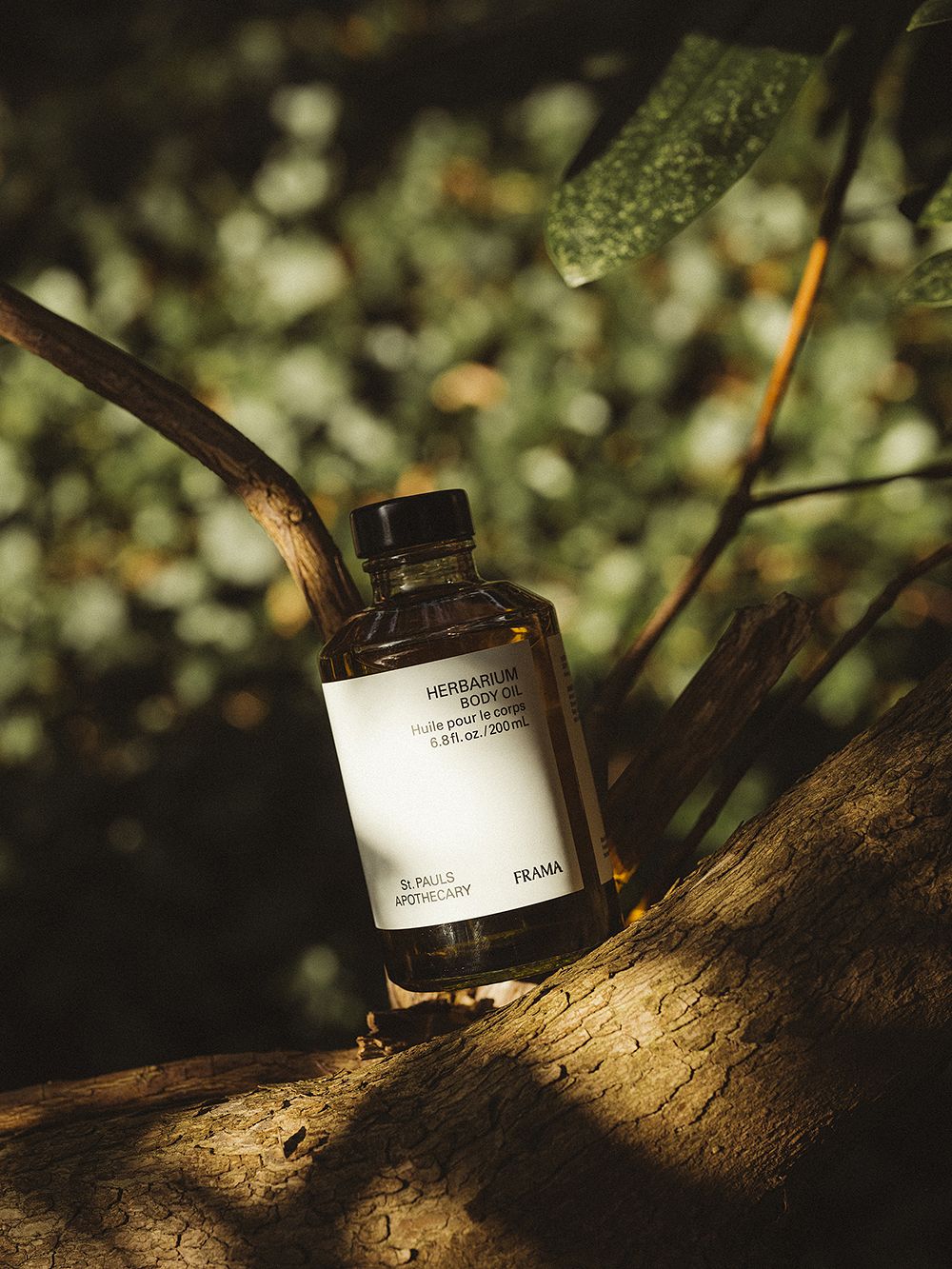 5. Frama: Herbarium body oil
The Herbarium body oil is part of Frama's St. Pauls Apothecary range, featuring gentle, natural skincare products made in Denmark. A delectable combination of safflower, jojoba, and apricot seed oil, the nourishing Herbarium body oil nourishes and moisturizes the skin – and it is also ideal for the hair and face.
• Frama's Herbarium body oil >
• All cosmetics >
See also:
• What's New at Finnish Design Shop >
Text: Mira Ahola Images: Manufacturers