Lauriane Bueb is a French art director and photographer living in Amsterdam and specializing in interior styling. Lauriane chose her six favorite objects from Finnish Design Shop with a focus on both beauty and functionality.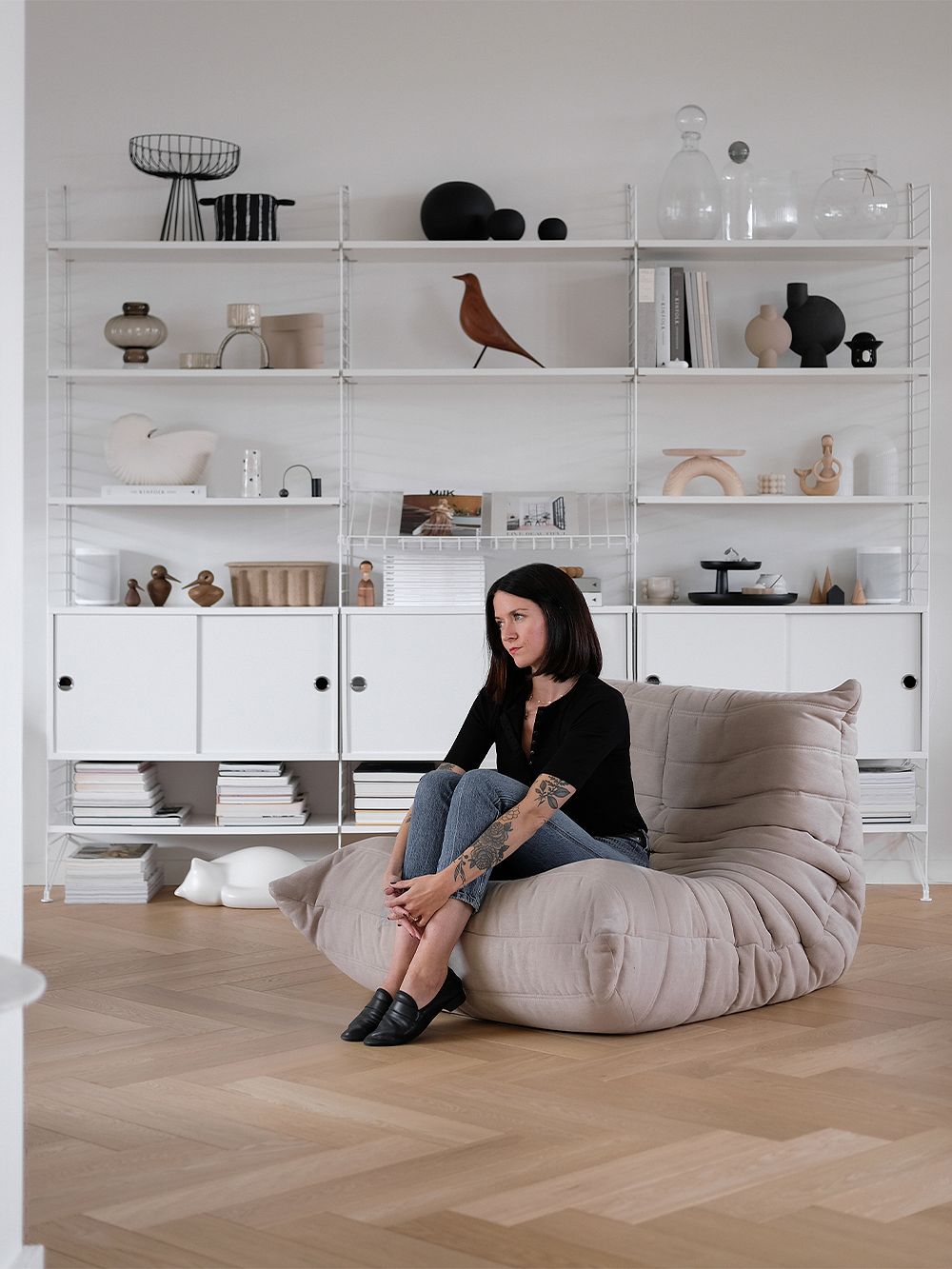 Hello Lauriane, thank you for taking the time to chat with us! Could you please briefly introduce yourself and tell us about the path that led you to where you are today?
"Hello! My name is Lauriane, I'm 34 years old and have been based in Amsterdam for the past three years. I'm a French art director and interior photographer. After my studies in Visual Arts and Art Direction, I started my career in Paris as an AD for a beauty brand and then decided to become an independent freelancer and focus on interior photography.
I've always been passionate about interior design, aesthetics and beautiful objects. At the moment, I create interior styling and photography for different furniture brands, for their catalogs and online. I share my work on my Instagram account. The Amsterdam lifestyle is so inspiring! This is where I find my style, for my interior and my work."
In what ways have you adapted your work and design choices since becoming a parent?
"I became a freelancer after having my first child, to adapt my work to my life as a mom. When I choose furniture for my home, I always ask myself if it is compatible with children. In addition, it must be beautiful and practical.
"When I choose furniture for my home, I always ask myself if it is compatible with children."
I love it when kids' furniture fits into my interior decor, and I always take the time to choose nice things for their room. I also make sure to place more fragile objects on the top shelves, away from my children's little hands."
Do you have a dream creative project or collaboration?
"Yes! I dream of creating my own brand of home decor someday."
What does good design mean to you? What makes a design classic?
"Classic design is timeless; a masterpiece crosses time and trends. I believe that good design is in the detail, it is the final touch in an interior.
Even useful everyday objects can be beautifully designed, such as the kitchen and cleaning accessories from the Danish brand HAY."
Top 6 picks by Lauriane Bueb: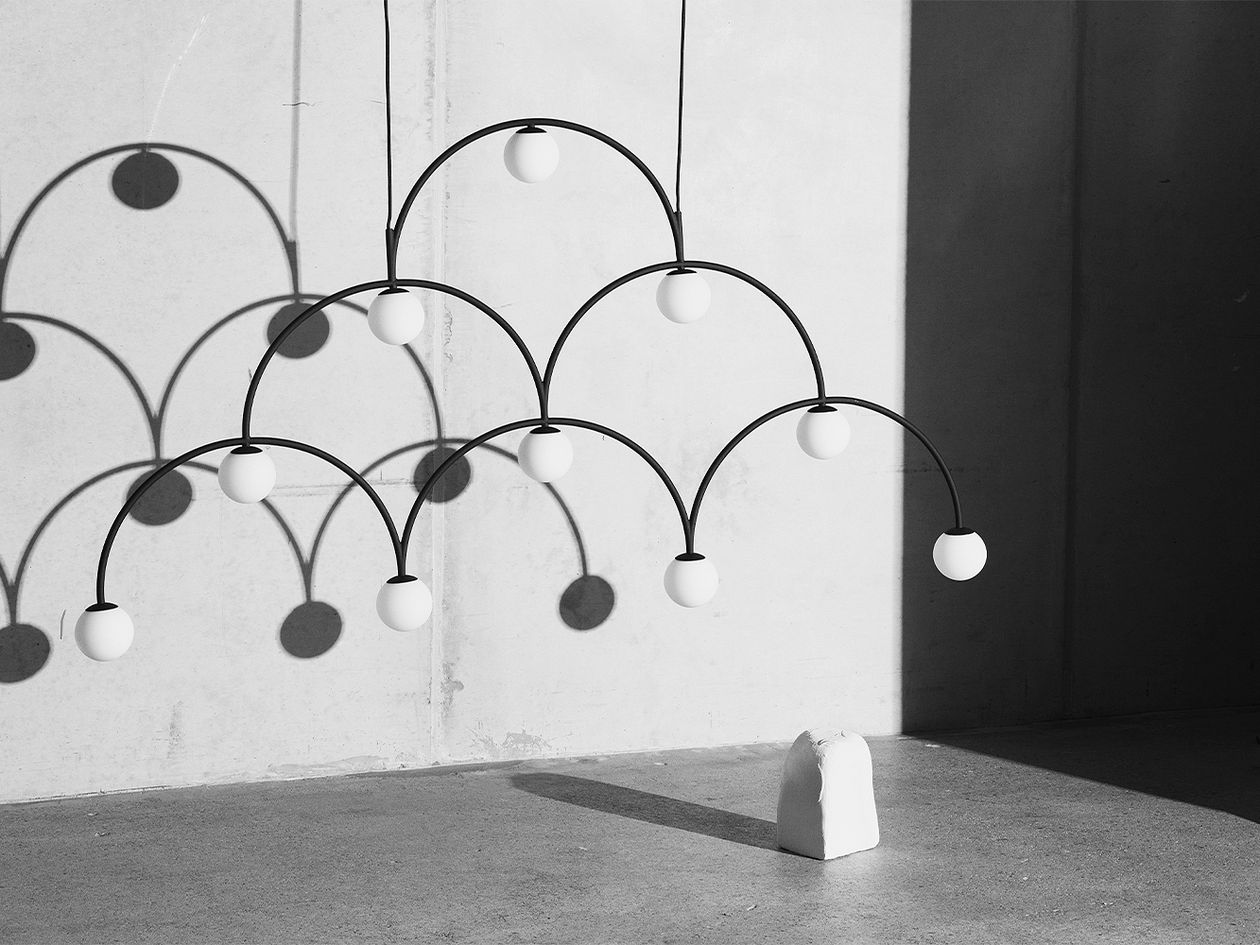 1. Full of splendor
"I love lighting in all of its forms. For me, the key detail in a space is an object with great character. It is also important to have a coherent light atmosphere at home, to make you feel good and cozy. This Bounce pendant light by Pholc is a dream! This is precisely what I call a character piece."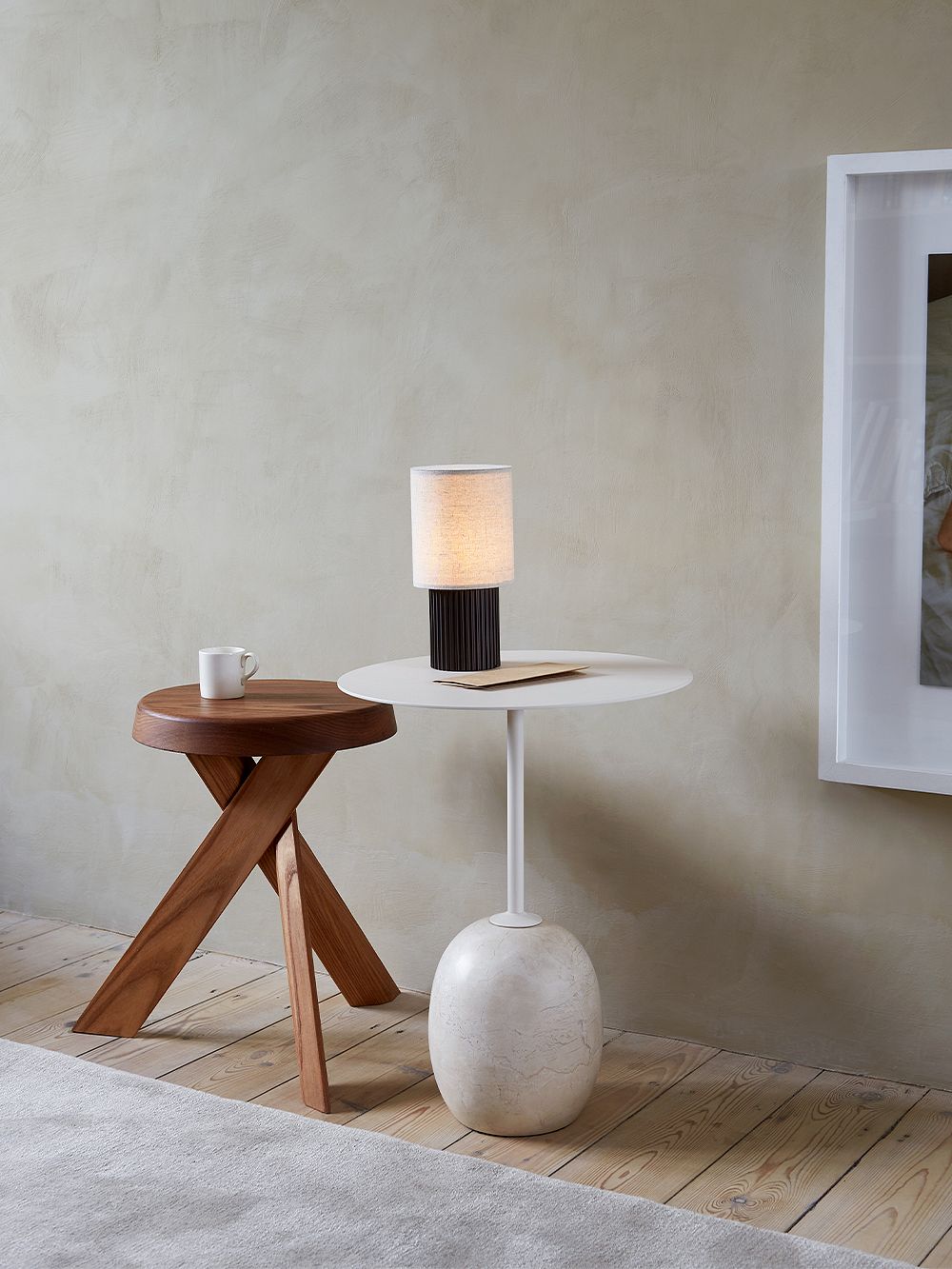 2. All-rounder
"I guess we can never have enough coffee tables... The Lato coffee table by &Tradition is perfect for books, magazines or just as a decorative object, and it can be placed anywhere easily. It's really these kinds of small furniture pieces that I especially love. Coffee tables always bring a touch of style to a space and come in handy near the sofa or armchair."
• &Tradition's Lato LN8 coffee table >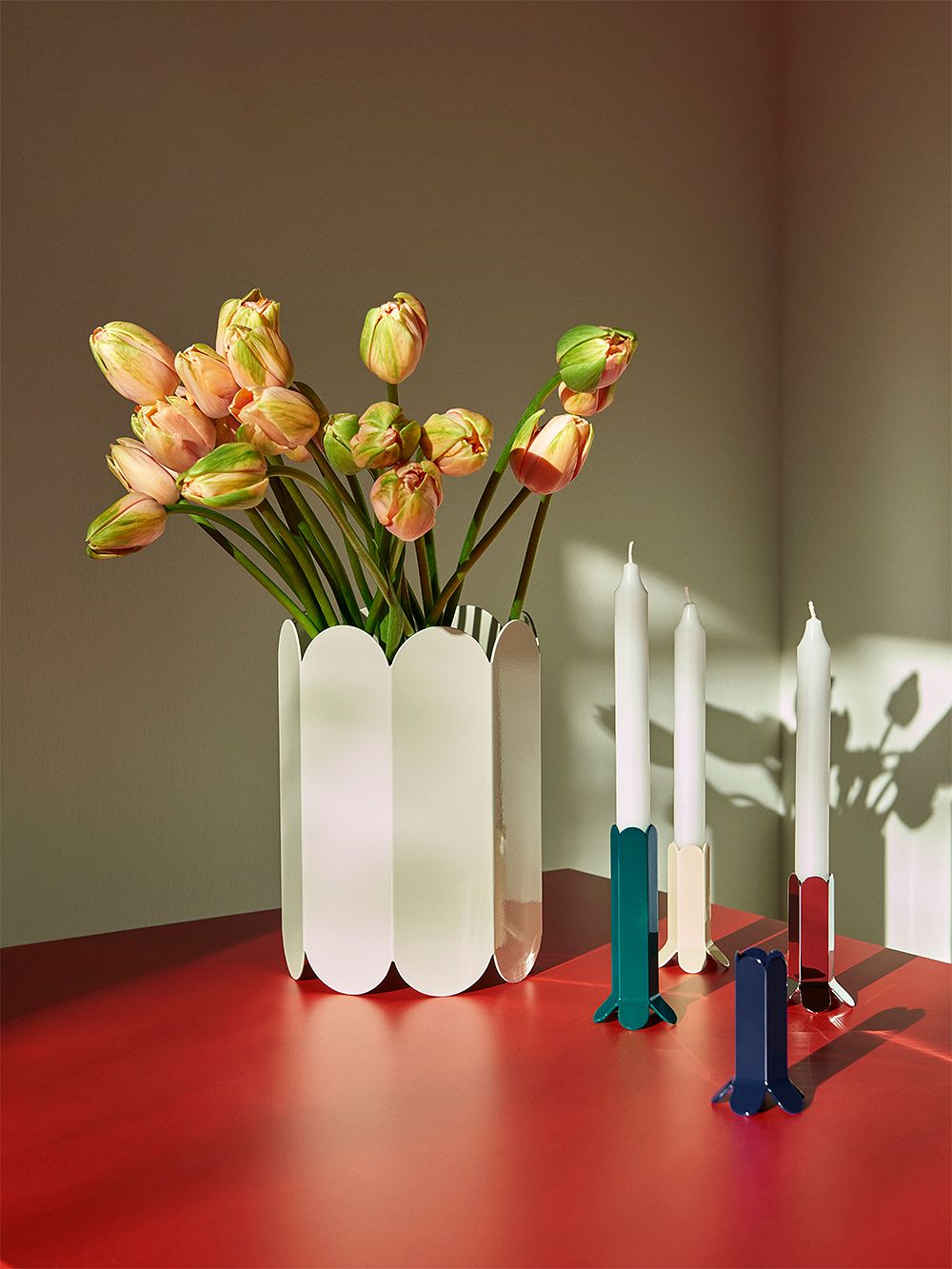 3. With or without flowers
"My latest crush is the Arcs vase by HAY. I took my bike and went to the HAY House in Amsterdam just to buy it a few weeks ago. It's the kind of object that I love: simple and minimalist, but full of expression. Placed on the dining table or windowsill, with or without flowers, it's a vase that brings a touch of style to any space!"
• HAY's Arcs vase >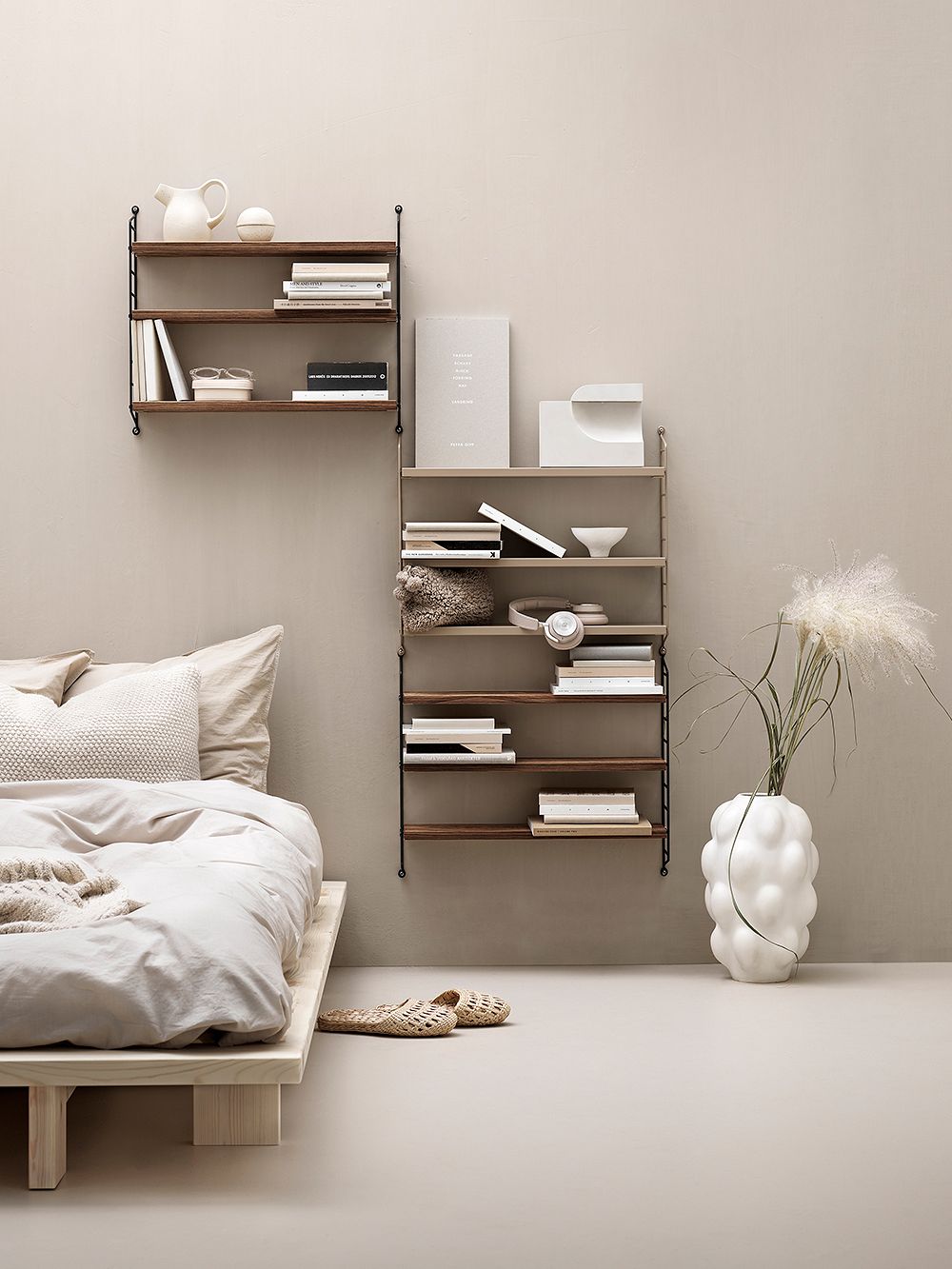 4. The Swedish classic
"I am a String Furniture lover! In my opinion, String is the epitome of good design: quality furniture, timeless and practical in everyday life. The String shelves are perfect for storing books and objects, and more. At home, I like to move things from one shelf to another, just to create something new. It's perfect for highlighting favorite items."
• String Furniture's String Pocket shelf >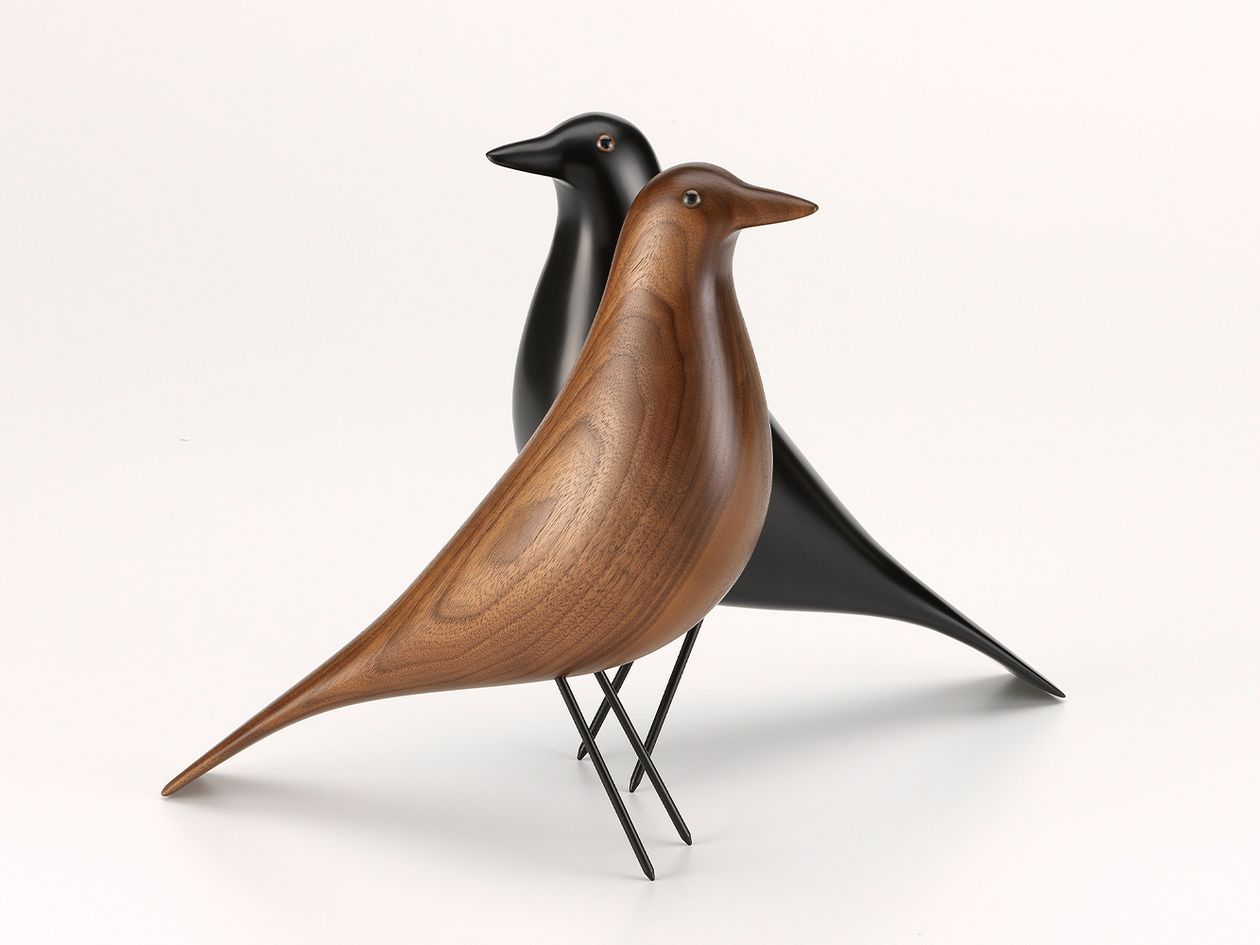 5. Favorite bird
"The Eames House Bird is absolutely my favorite object in my home. This timeless piece is a must-have for design enthusiasts, full of elegance and style. I have two Eames birds in my home: a walnut bird placed on my String Furniture wall shelf and a white version sitting on a windowsill, looking out to the trees. It's poetic! For me, this is a real design classic."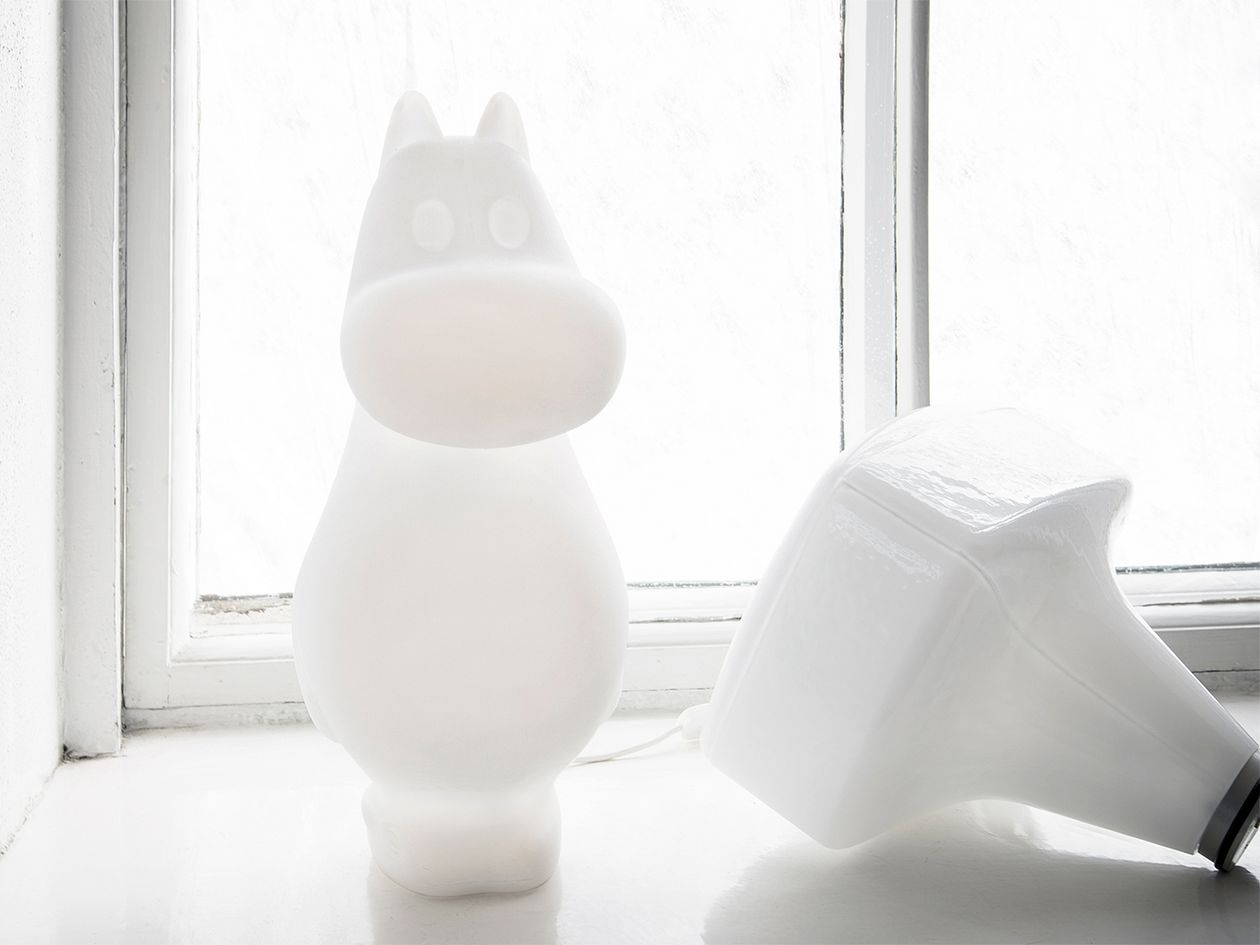 6. Childhood memories
"The Moomins were a big part of my childhood. It was during a trip to Copenhagen when I discovered to a great surprise that the Moomins are still important characters in Scandinavia, and even portrayed in design objects. Incredible! It made me so happy to see a familiar face on the Moomintroll lamp by Melaja. It always brings back lots of memories."
See also:
• Lauriane Bueb on Instagram >
• New arrivals at Finnish Design Shop >
Text: Silvia Filippelli Images: Lauriane Bueb and manufacturers