Finnish Design Shop's November arrivals seemed to anticipate the upcoming holiday season with ideas for gifting, festive table settings as well as holiday cleaning. In addition, our collection of fine art prints expanded with some new works from artists like Jim Bird and Antoni Tàpies.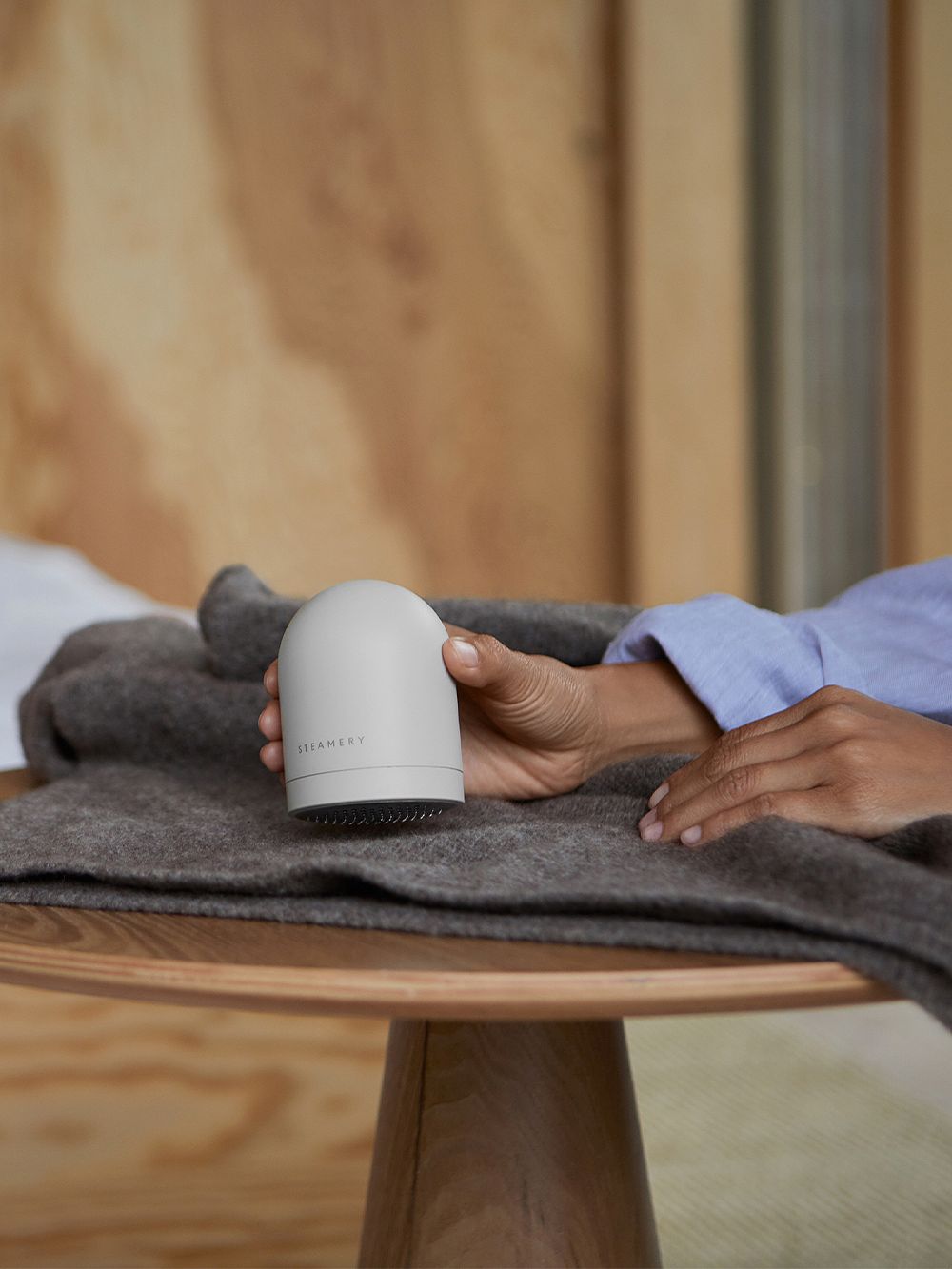 1. Steamery: Pilo No. 2 fabric shaver
Our new brand addition Steamery specializes in clothing care, with an assortment that includes products like fabric shavers, steamers and clothing brushes. In addition to garments, the tools can be used to freshen up the look of home textiles: for example, the Pilo No. 2 fabric shaver can be used to remove pills, fuzz and lint from your couch or lounge chair or a woolen throw. The defuzzer is also a great gift idea for someone who seems to already have everything!
Other new brands in November included Dutch home care brand Kinfill, Finnish cosmetics brand Niki Newd and vegan chocolatier Goodio.
• Pilo No. 2 fabric shaver > 
• All textile care products >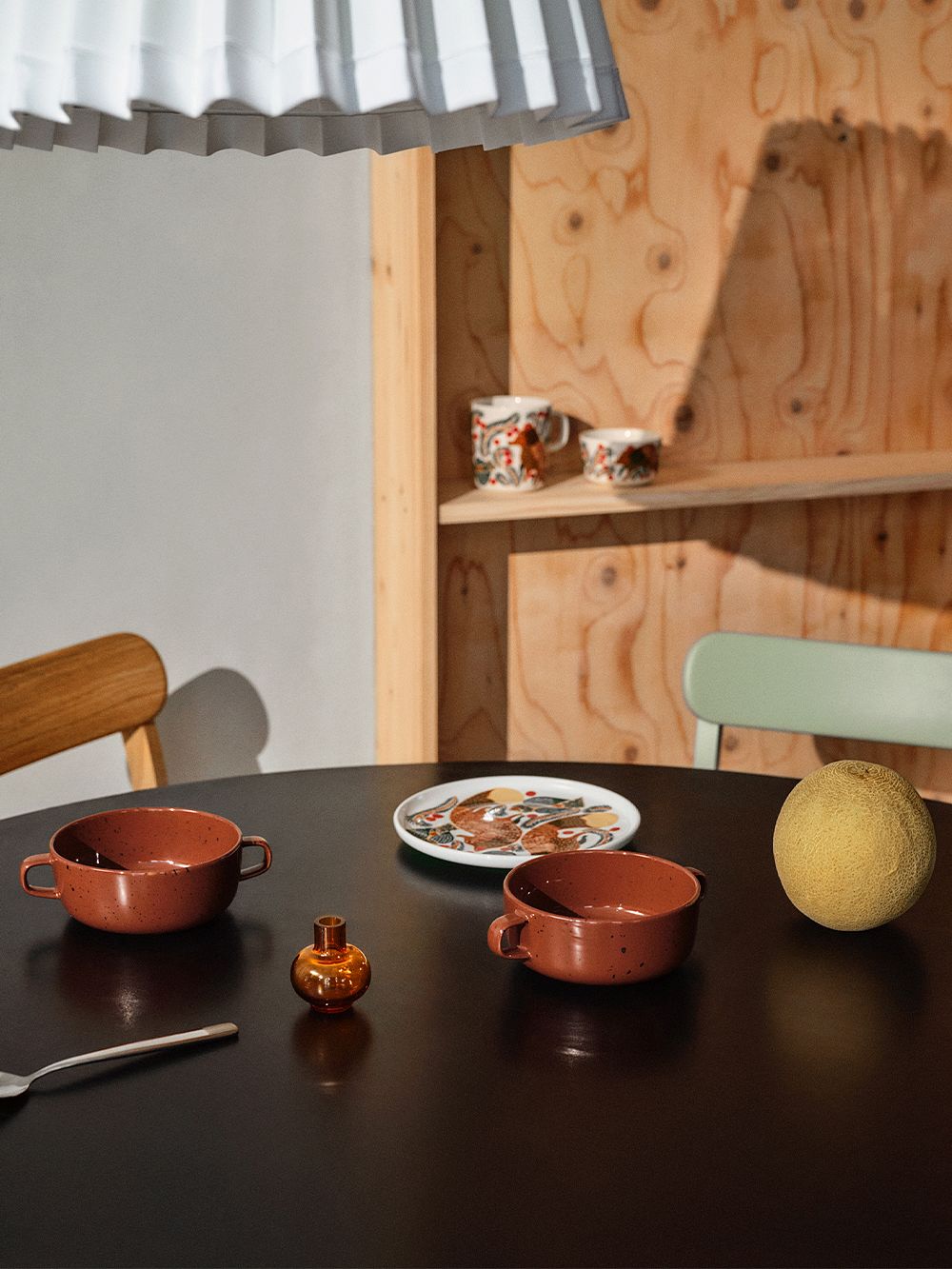 2. Marimekko: Oiva bowl with handles
Marimekko's red Oiva bowl makes for the perfect addition to the festive table settings ahead! Characterized by the Oiva series' Nordic minimalist expression, the bowl is easy to combine with various tableware ranges and styles, but it also features handles on each side, making it easy to transfer the bowl even straight from the oven to the table. The other unusual detail in the design is the special red glaze with small random dots that give the bowl a lovely rustic look and make each bowl unique. The 5-dl bowl can be used as a soup bowl or for serving various delicious festive dishes.
• Oiva bowl with handles > 
• All holiday table setting ideas >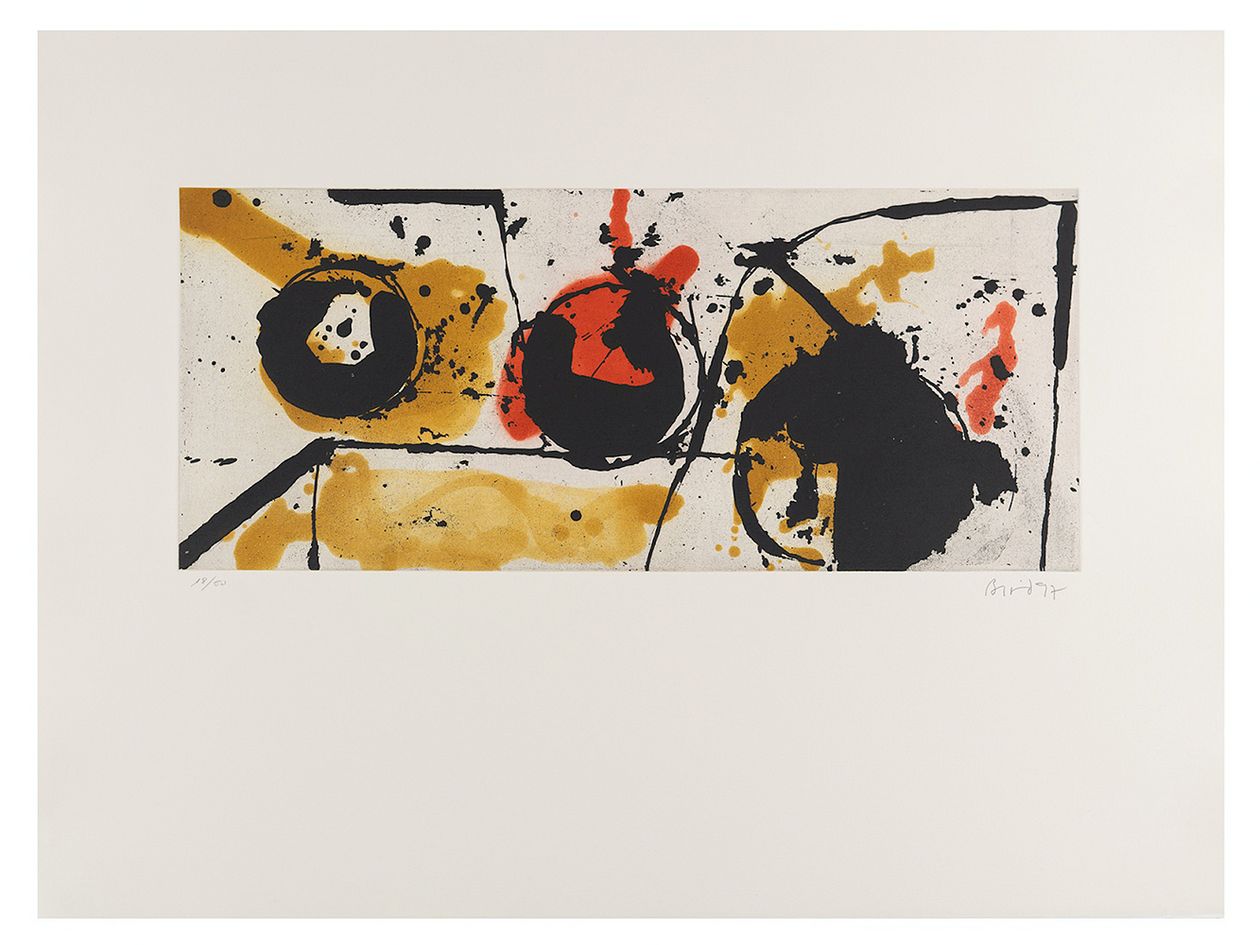 3. Jim Bird: Vísperas y memorias - 4
Jim Bird's abstract art print Vísperas y memorias - 4 features a fascinating play of colors and textures: the horizontal print pairs both opaque and translucent shades of ochre and red with striking lines and splashes in black. The etching is one of the new additions to Finnish Design Shops art print collection alongside works from three other acclaimed artists, Antoni Tàpies, Enric Cormenzan, and Jordi Alcaraz.
Read also: In the spotlight: Finnish Design Shop's collection of art prints
• Vísperas y memorias - 4 >
• All prints >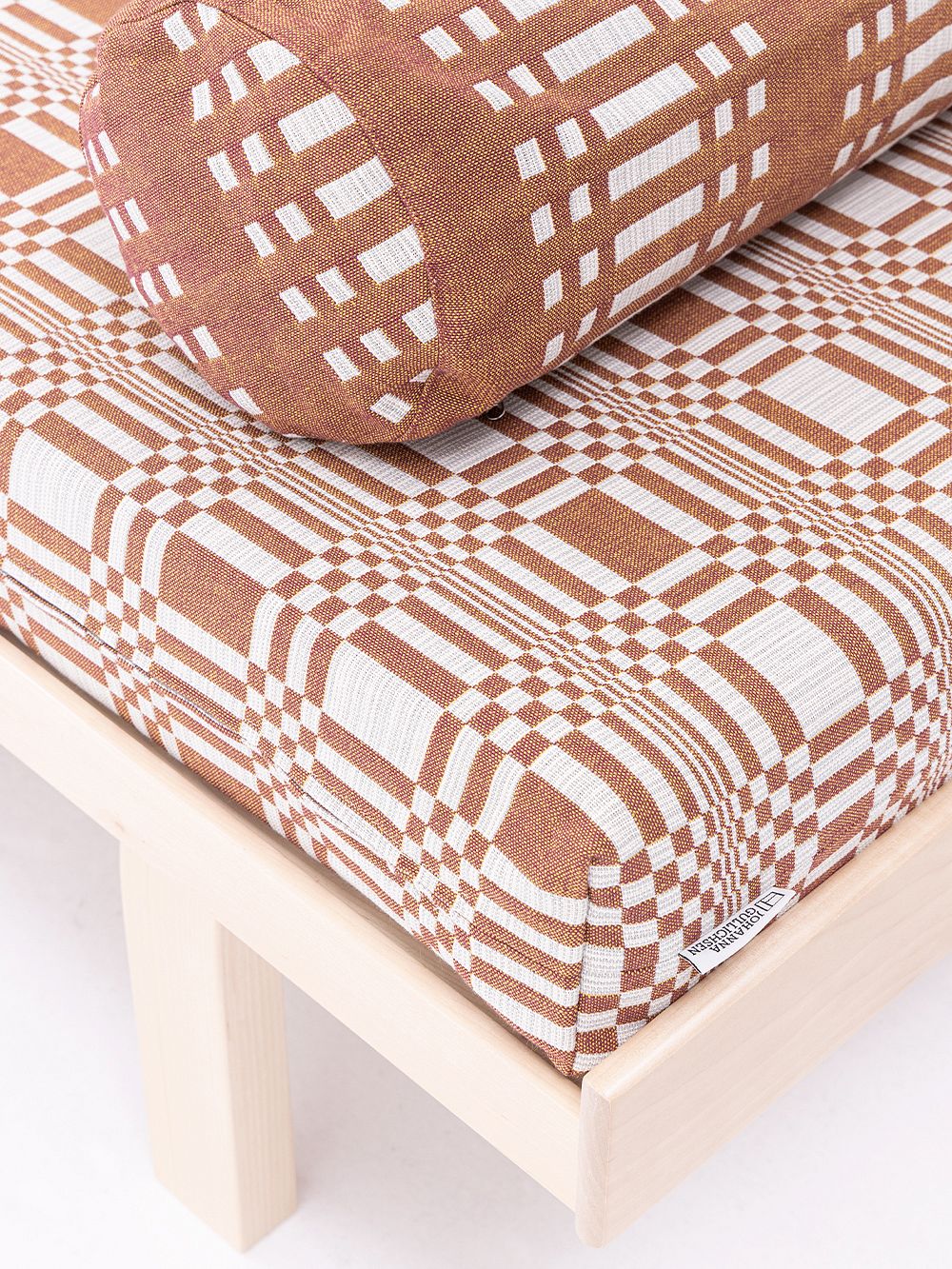 4. Johanna Gullichsen: Mattress for Aalto 710 daybed
Is your Aalto daybed in need of some TLC? One easy way to renew its look is to change the covers of the mattress: Johanna Gullichsen's Doris and Nereus mattress covers are the perfect solution whether you're updating a vintage daybed or customizing a recently purchased one.
Woven in Finland, Johanna Gullichsen's covers are part of the brand's Normandie collection inspired by both the golden age of luxury ocean liners as well as Greek mythology. The names come from the latter – Nereus was the first-born of the earth and the sea, while sea nymph Doris was his spouse whose name represented the bounty of the sea.
• Doris mattress cover >
• All products by Johanna Gullichsen >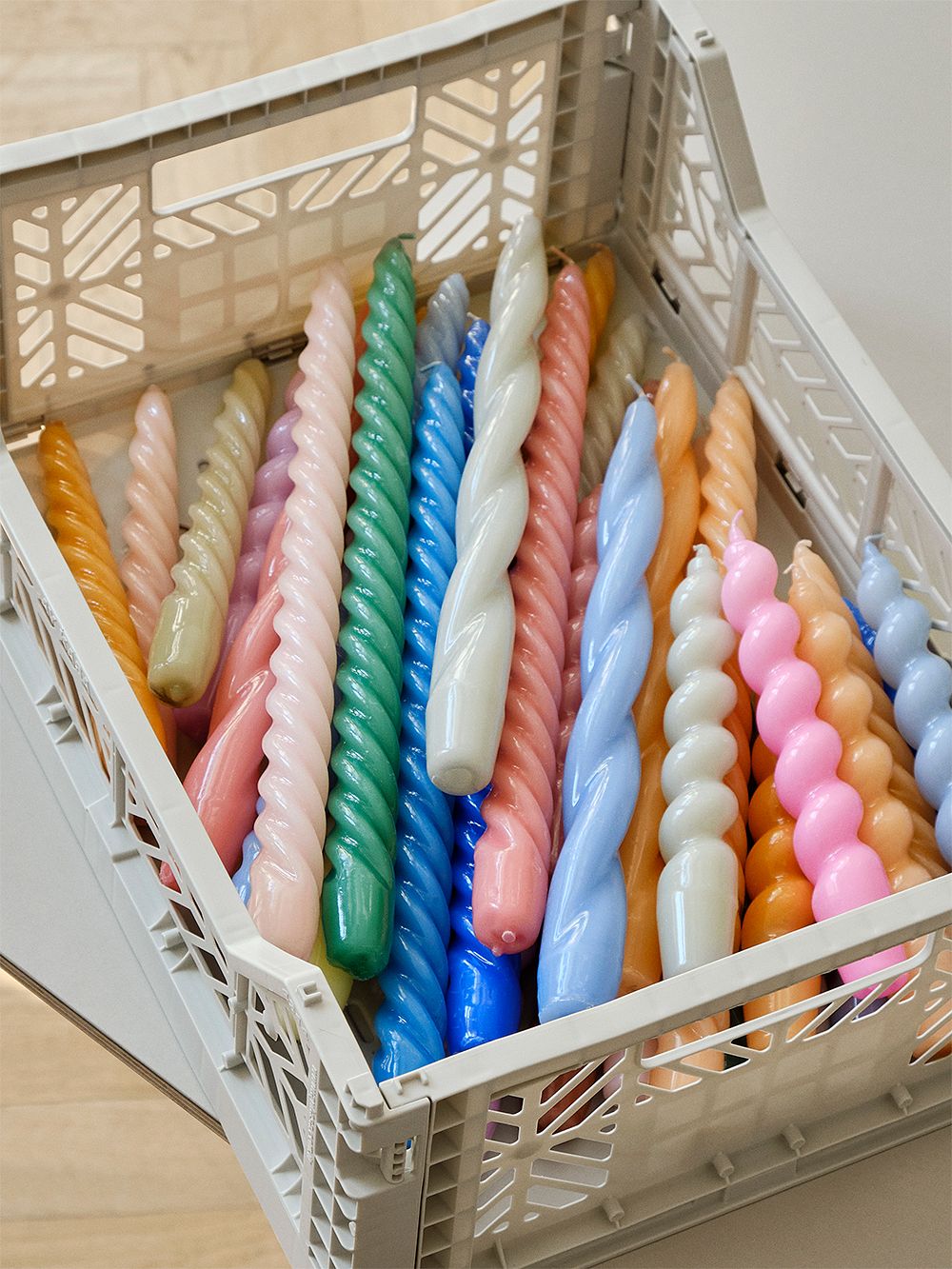 5. HAY: Long twist candles
One of last winter's surprise hits, twisted taper candles, seems to be trending also this year. Danish brand HAY offers a wide selection of them: there are ones with thicker spirals or slim twists, mini-sized ones and extra-long ones. Not to even mention all the different colors!
In addition to individual candles, HAYs twisted candles come in lovely sets that are especially great for gifting. For instance, the Long twisted candles come in sets of six with three different designs, two of each in the package. It might also be fun to pick and mix the candles to create a custom set featuring a loved one's favorite colors!
• Long twist candles >
• All candles >
Check out what else is new:
• Latest arrivals at Finnish Design Shop >
Text: Emmi Ratilainen Images: Manufacturers