On Valentine's Day, February 14, we celebrate love and friendship. A memorable Valentine's Day gift should be something cute and meaningful but still as long-lasting and timeless as your friendship. We picked 8 Valentine's Day gift ideas from Finnish Design Shop's selection that will charm your sweetheart!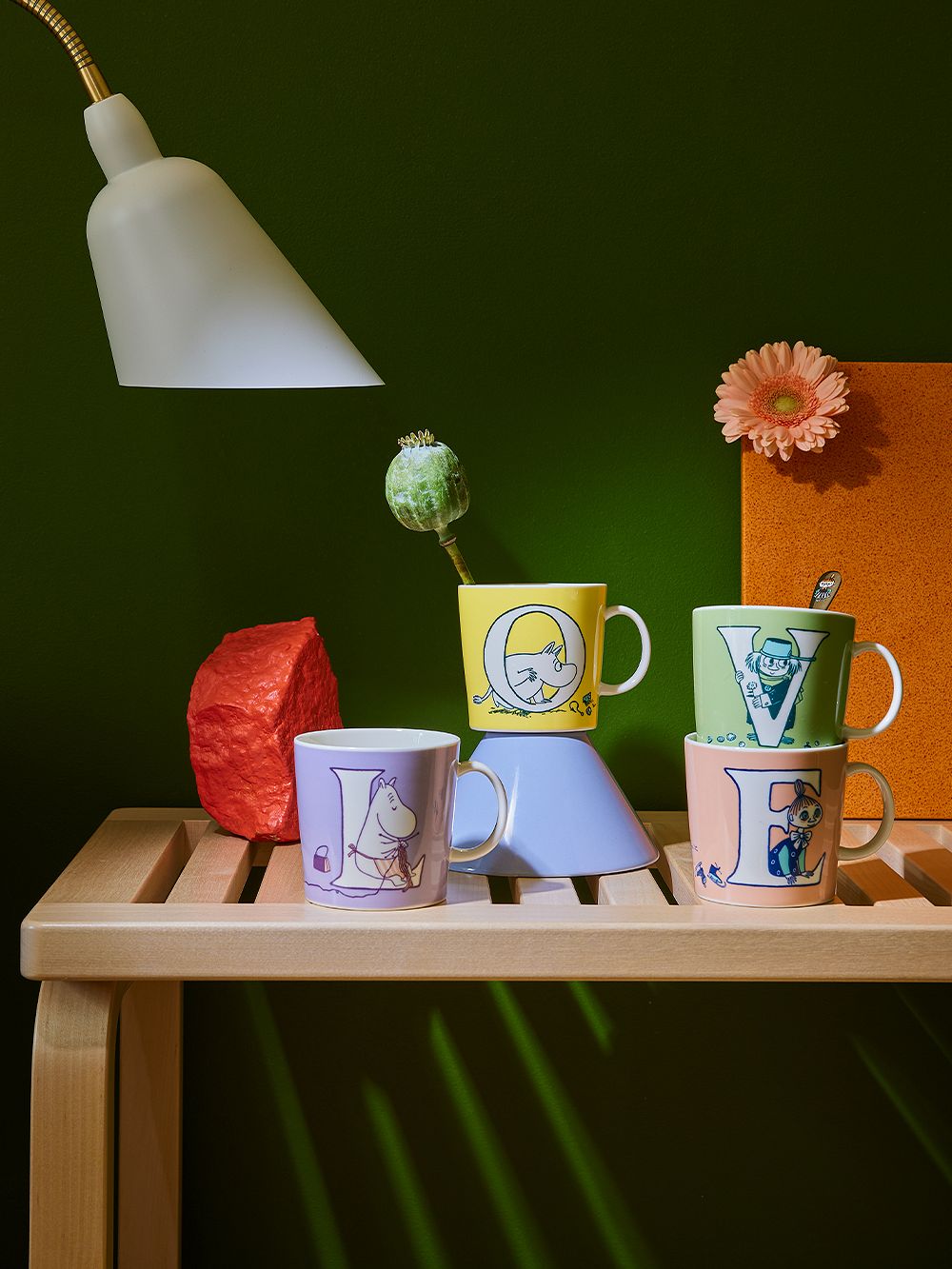 Love letters
The coffee mug that brightens up every morning is surely a welcomed gift, and what could symbolize friendship better than the beloved Moomins? Moomins love with their full hearts and always have their friends' backs. The mugs of the new alphabet collection are decorated with the letters L, O, V, E, H, and M, which can be used to form the words LOVE and HOME. If you're lucky, you'll find your colleague's, roommate's, or family member's initials from the selection!
• ABC collection Moomin mug by Arabia >
• All cups & mugs >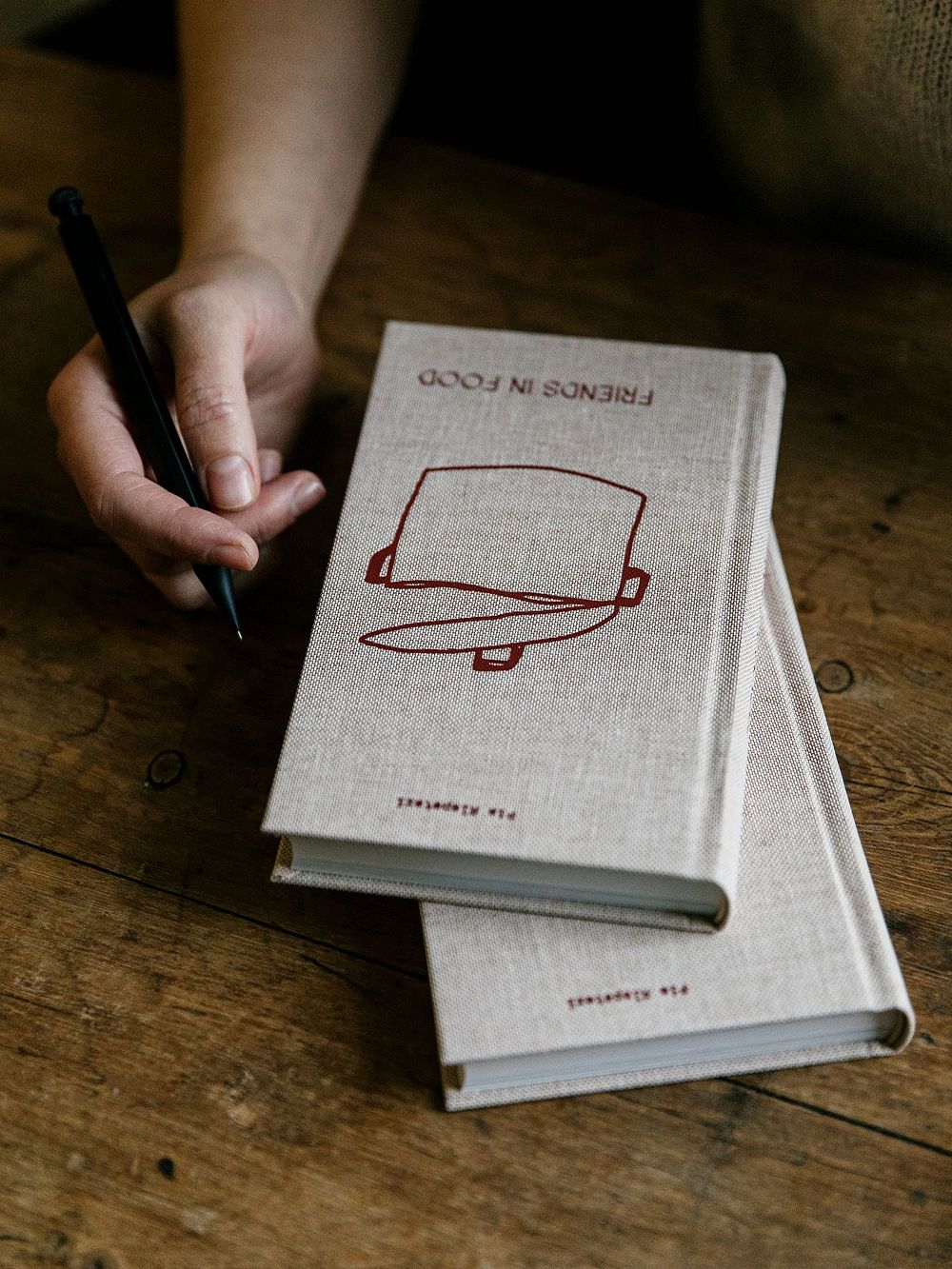 Get together
Do you still remember the traditional friendship books? Friends in Food is a fillable friendship book for all food lovers and those who enjoy food together! The book playfully collects a little database of your friends' diets, favorite dishes, and disliked ingredients. No more guessing how your friends like their morning coffee or whether everyone likes coriander. The beautifully illustrated book also contains inspiring tips and recipes for organizing the next dinner party!
• Friends in Food by Laine Publishing >
• All books & magazines >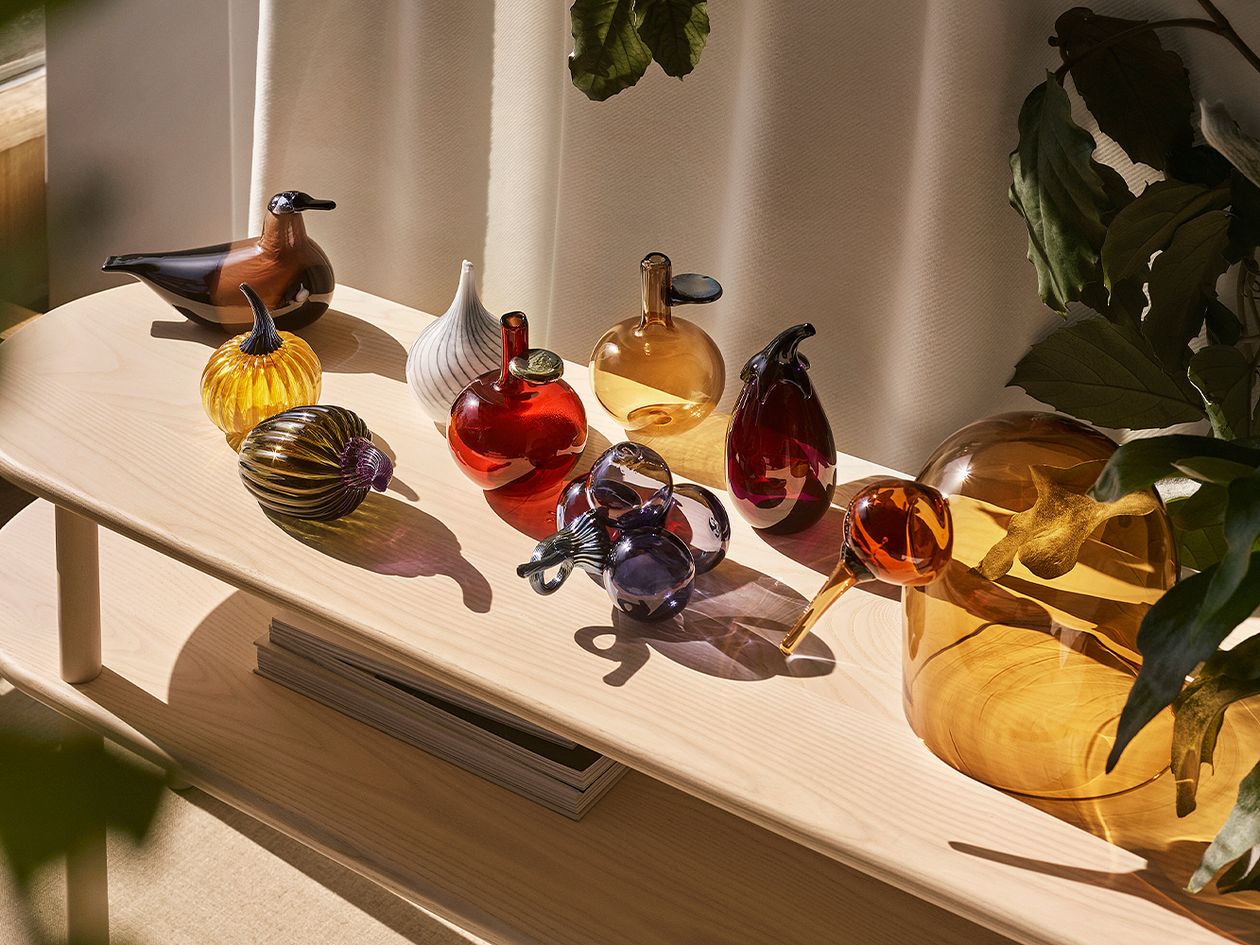 For years to come
If art glass is a shared passion between you and your partner, why not collect it together? Mouth-blown art glass objects are not only wonderful splashes of color as well as interesting details in a shared home but also long-lasting memories to symbolize your own, unique love story or meaningful life events. Made by hand at the Iittala glass factory in Finland, Oiva Toikka's fruits and vegetables are irresistible in all their brilliant colors – not forgetting the charming glass birds!
• Grape by Iittala >
• All art glass >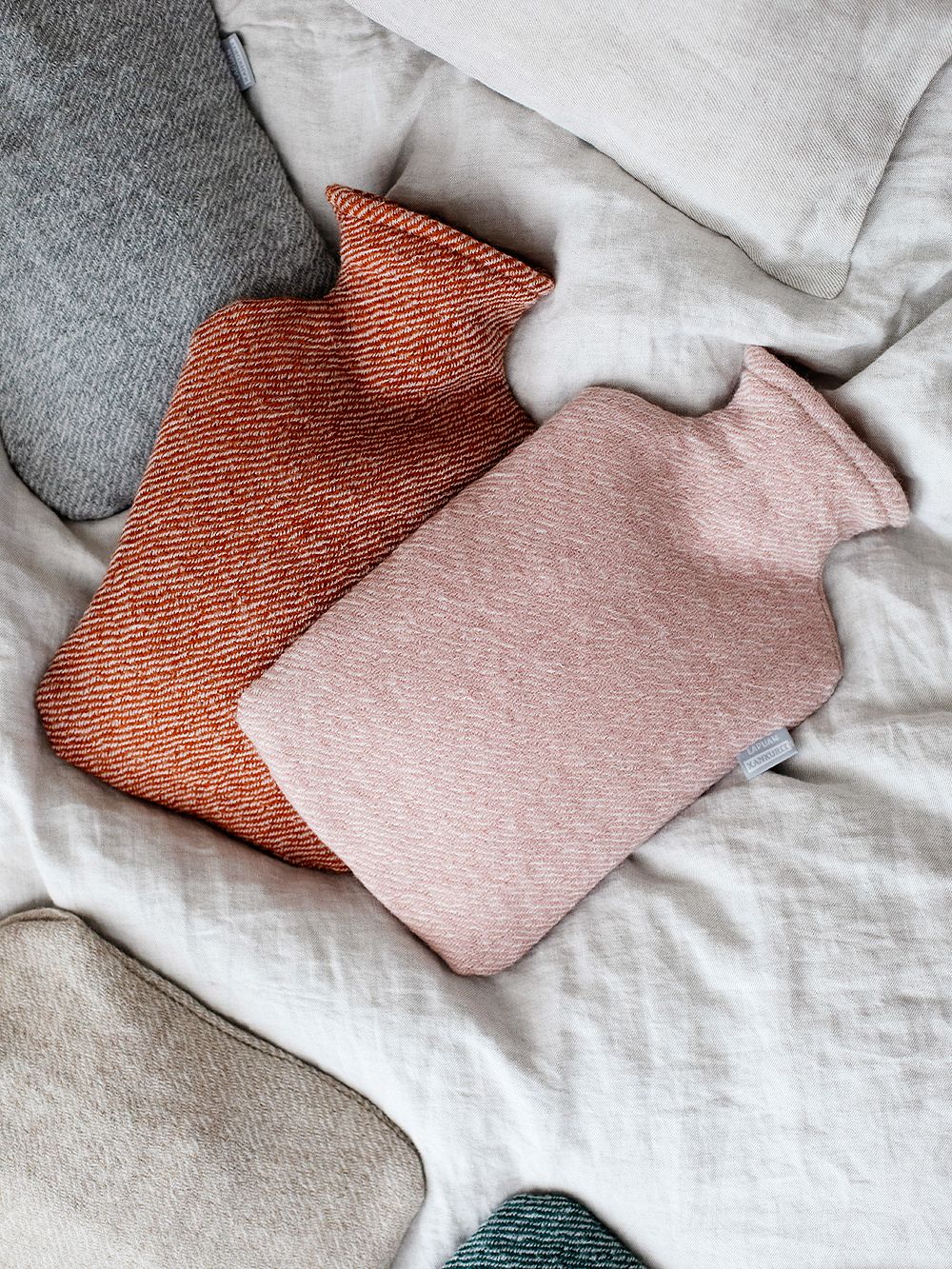 Take gentle care
If your friend often gets chilly toes, a good old-fashioned hot water bottle is a savior! The Sara hot water bottle by Lapuan Kankurit takes care of your loved one and pampers even the bare skin with soft and pleasant wool. In addition to warming up on the sofa, a hot water bottle also helps with local pains, such as stomach, shoulder, or muscle aches. You can also use the bottle cold!
• Sara hot water bottle by Lapuan Kankurit >
• All leisure >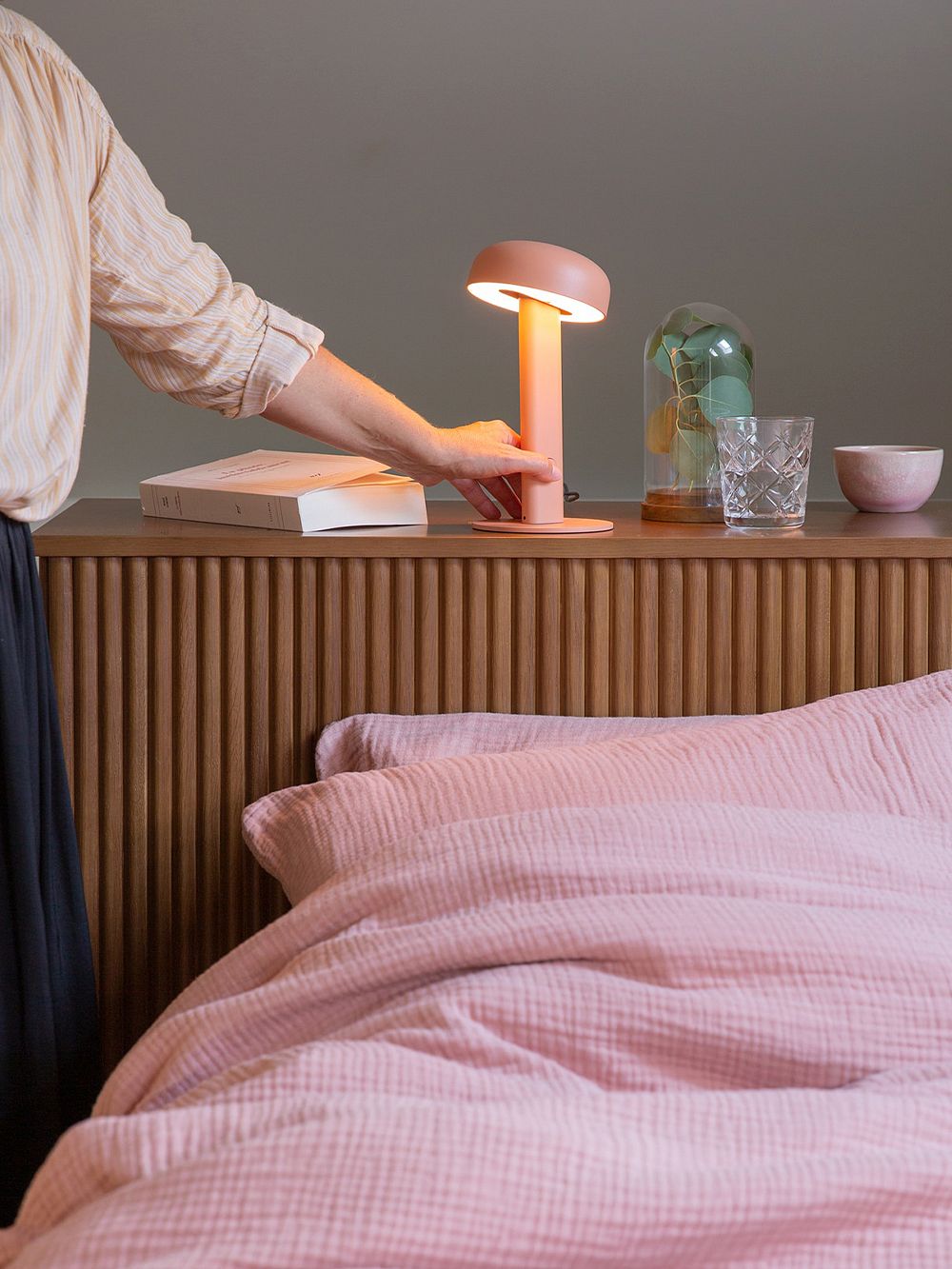 Power of pink
If you are looking for a durable gift, a small table lamp is always a good and necessary choice. TIPTOE's Nod table lamp is the first luminaire of the French design studio, and it charms with its versatility: the lamp made of aluminum and steel has a dimmer, and its shade can be tilted by 35 degrees. If the adorable pink is way too cute for your taste, there are many other delicious color options available!
• Nod table lamp by TIPTOE >
• All table lamps >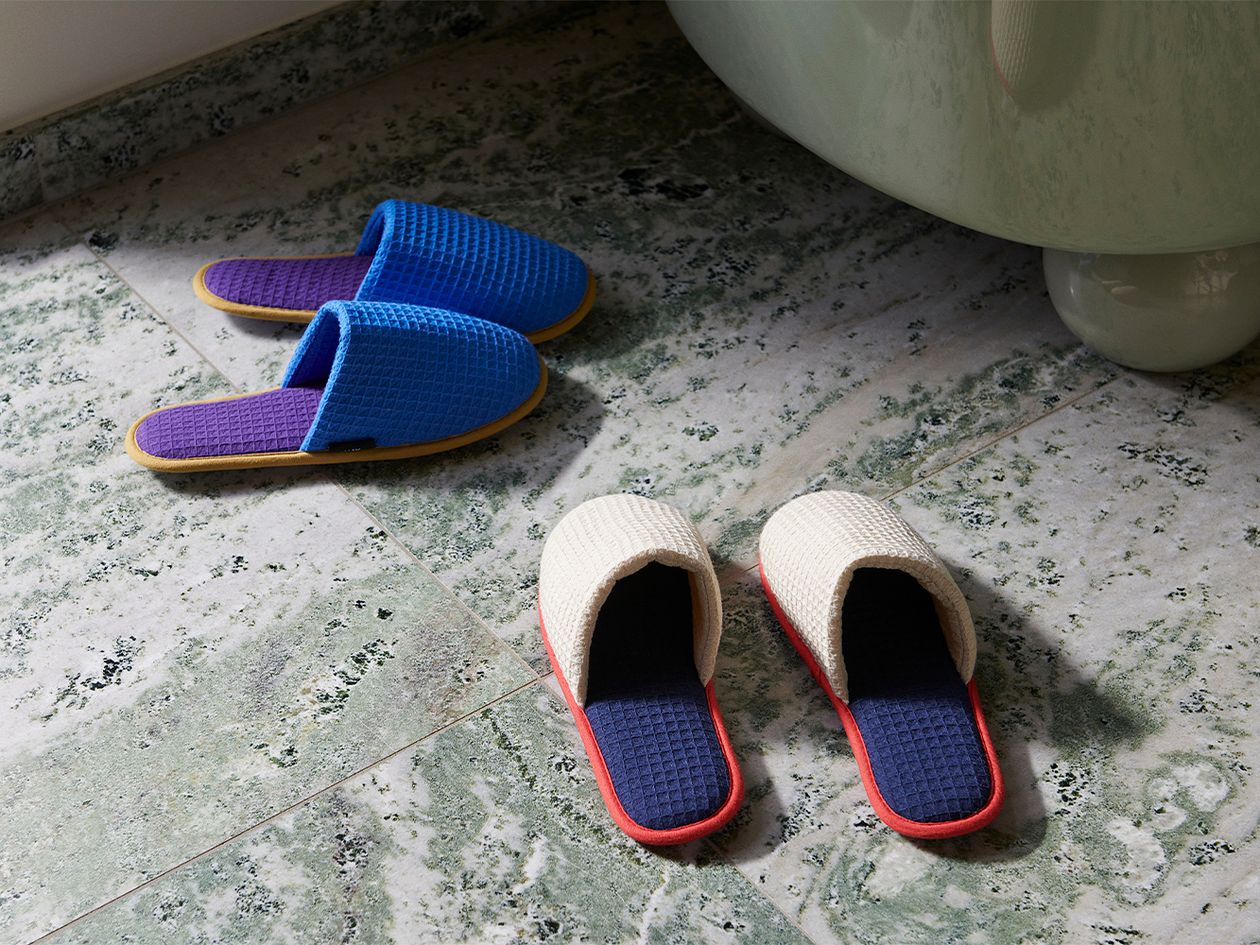 Double the comfort
Give a gift of a smile with matching slippers! The soft slippers, which can be worn casually during movie nights or after the sauna, sweeten the time spent at home together. HAY's Waffle slippers are made of a waffle-textured cotton blend and are unisex in size, so they adapt to every foot. For some extra, you can combine the slippers with bathrobes from the same series.
• Waffle slippers by HAY >
• All bathroom textiles >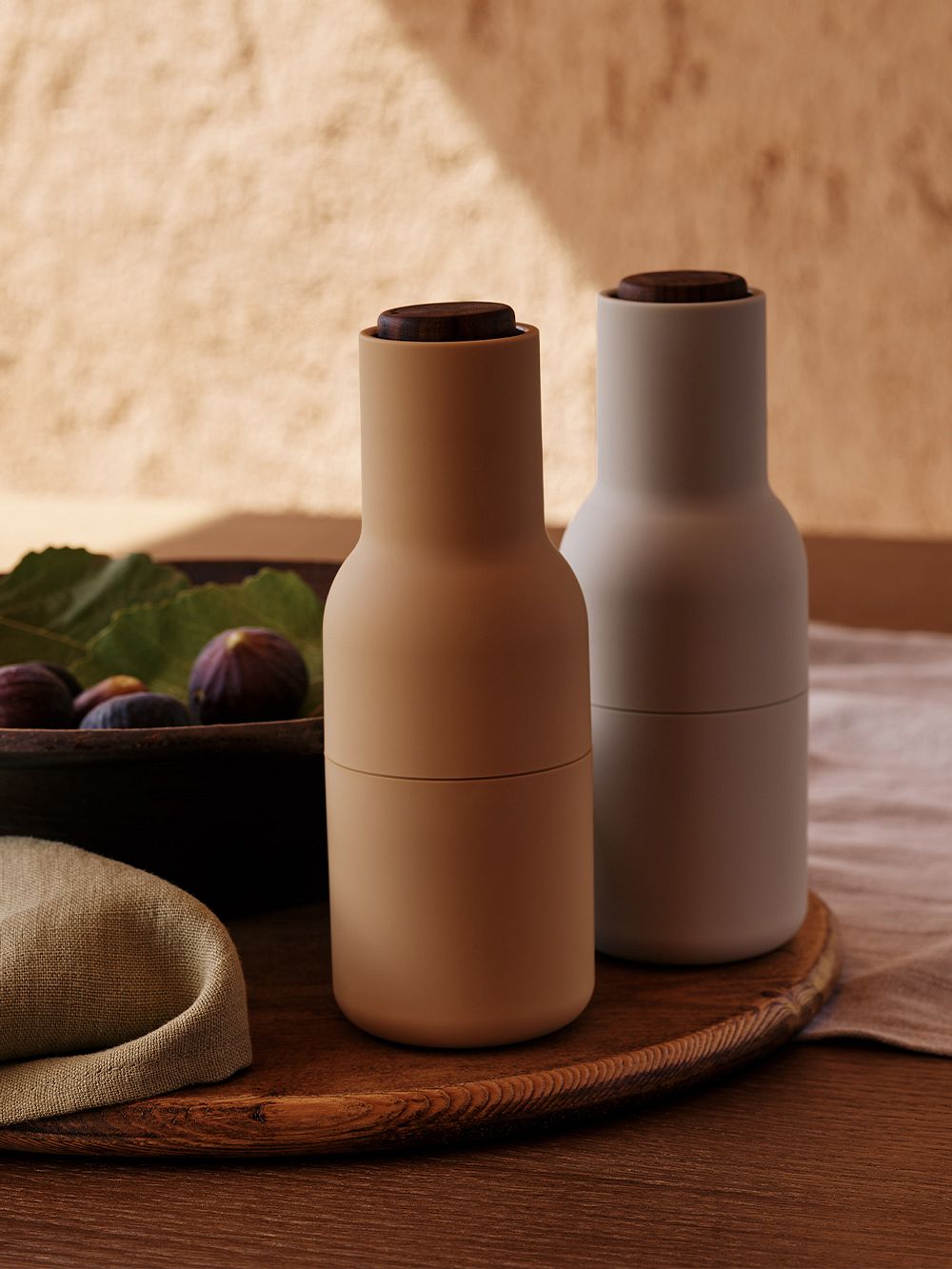 A team like no other
Salt and pepper, what an inseparable duo – just like you two! This twosome completes the weekend brunch table and long dinners but also makes cooking together fun. MENU's Bottle grinders make spice mills innovative: they come with a powerful ceramic grinding mechanism located on the top of the mill, so you don't have to worry about the grounds spreading on the table. You can also try grinding nuts or dried berries!
• Bottle grinder by MENU >
• All kitchen utensils >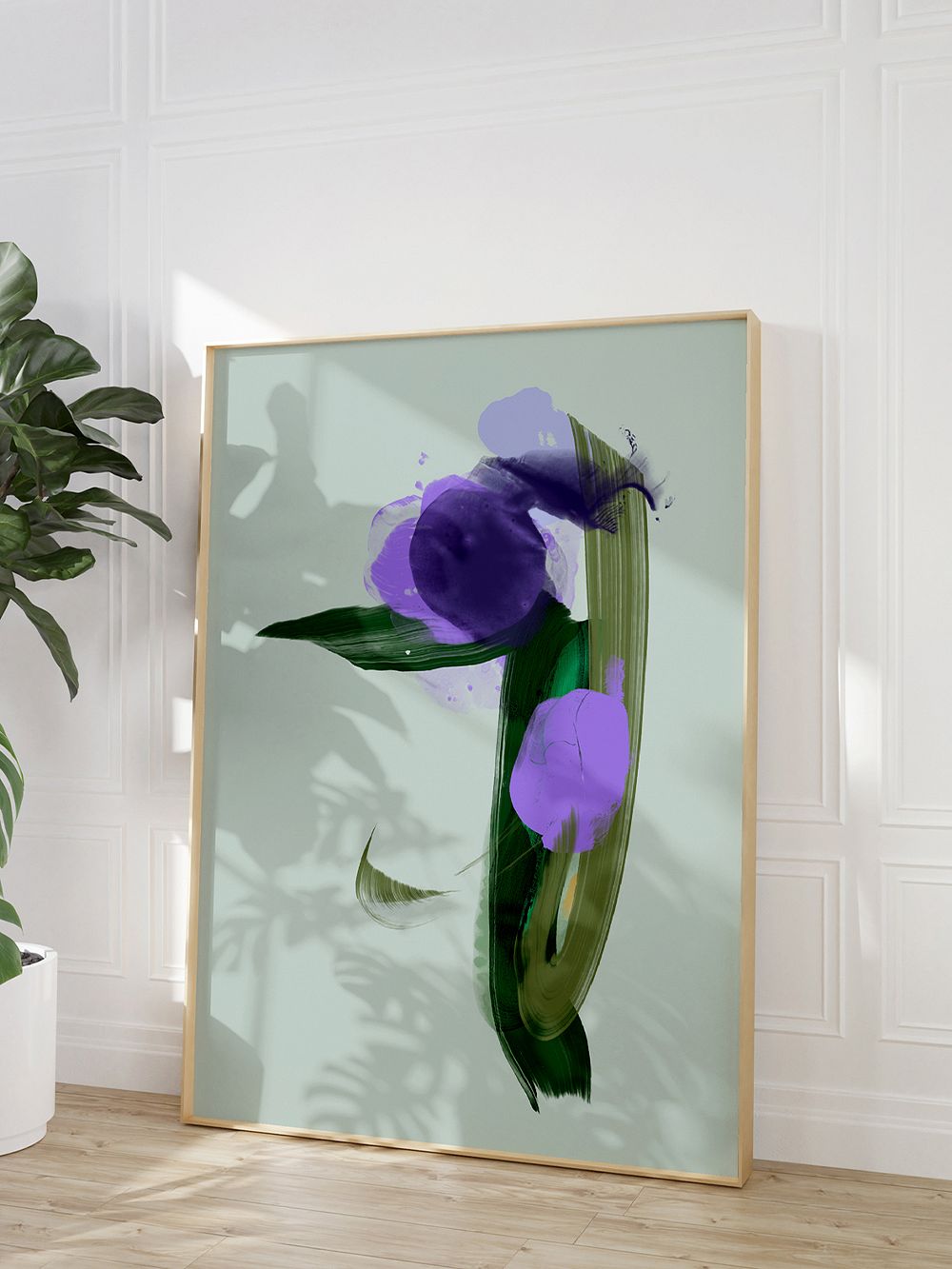 Print full of joy
Flowers are a true classic for Valentine's Day, but what if this year you gave a longer-lasting and more personal bouquet instead? Reeta Ek's Iris art poster makes a cheerful interior element, in the abstract pattern of which you can see violet irises. Printed in Helsinki, the work of art spreads floral splendor and fresh hues around it every day of the year and is thus a ideally suited gift for the special someone on Valentine's Day.
• Iris art print by Reeta Ek >
• All posters >
---
Campaign: Enjoy 15% off two items
We're offering two of the most valuable items in your cart at 15% off! The offer is valid until 14 February and applies to items marked with a red "15% off" tag.
See also:
• More gift ideas at Finnish Design Shop >
Text: Sarianna Määttänen Images: Manufacturers