Design Stories browsed through Finnish Design Shop's Summer Sale and picked seven sale items that add a Scandinavian vibe and refreshing colors to your summer kitchen. The sale items are only available while supplies last, so right now is the perfect time to freshen up your kitchen!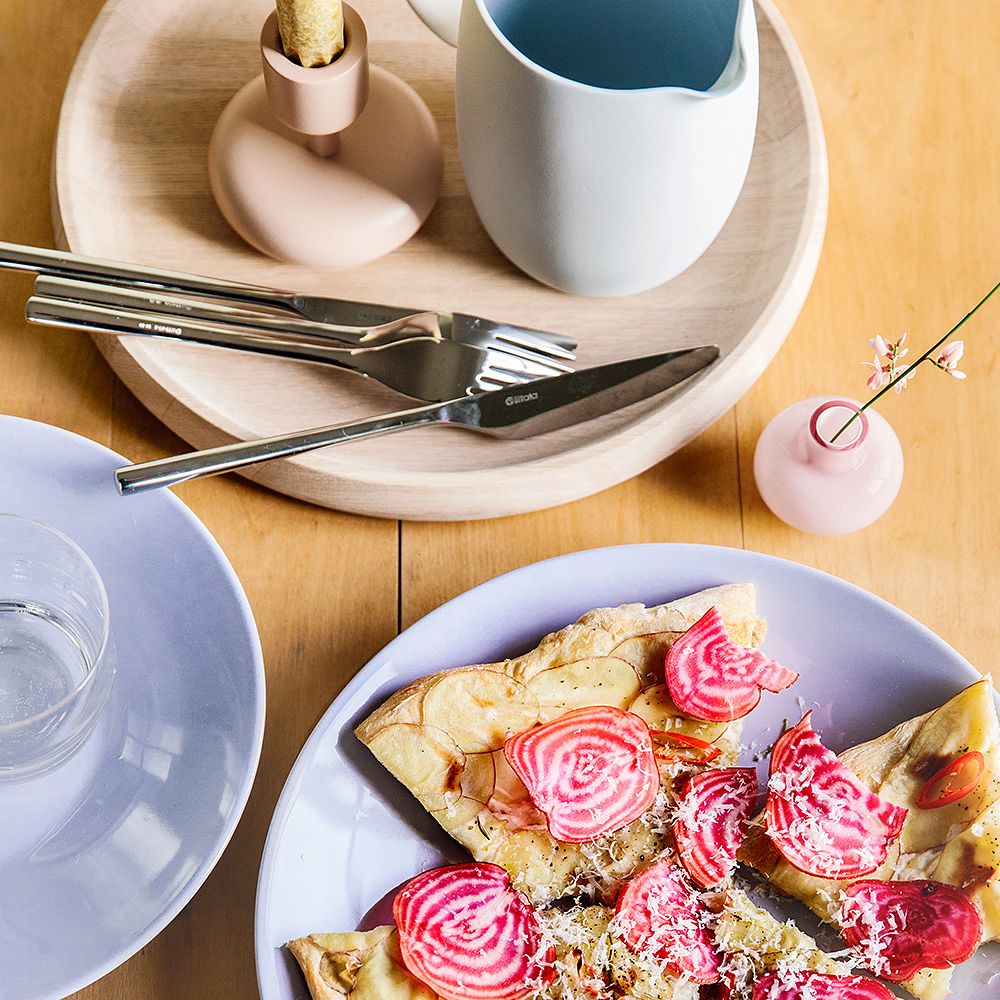 1. Iittala: Artik cutlery set
The design language of Iittala's Artik cutlery is the perfect combination of timelessness and new ideas: the forks' diagonal tines and other small details make sure that the minimalist design is in no way dull! Despite their delicate appearance, the cutlery feels pleasant and surprisingly heavy to hold.
• Iittala's Artik cutlery set >
• All cutlery on sale >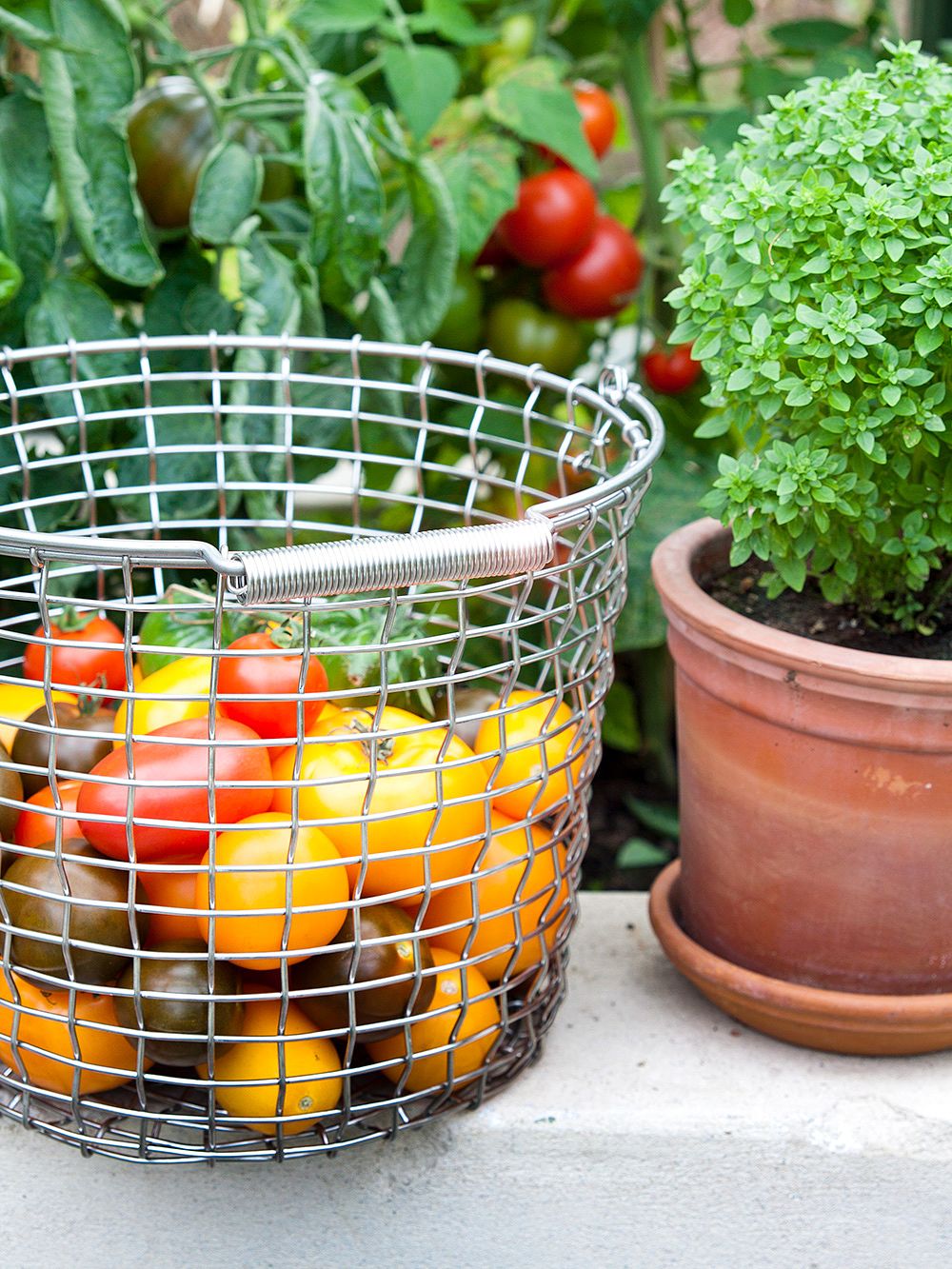 2. Korbo: Wire bucket
The metal wire bucket by the Swedish brand Korbo makes one instantly think of harvest time. The steel basket, which has a capacity of 16 liters, is ideal for recycling or storing various things around the kitchen. Due to the handle, the bucket can also easily be used to carry fresh produce home from the farmers' market or your own garden.
• Korbo's Wire bucket 16 >
• All storage baskets on sale >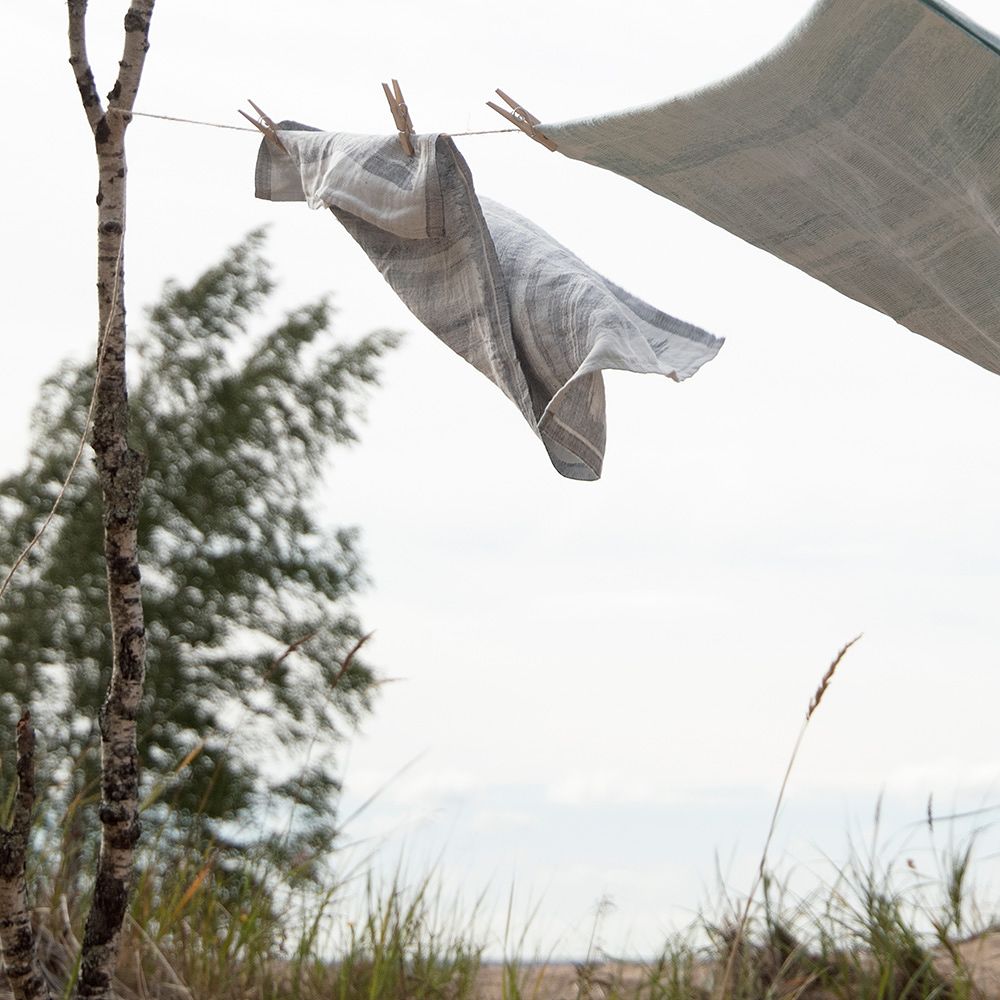 3. Lapuan Kankurit: Joki hand towel
A linen hand towel can be used for so many things: drying your hands or dishes, covering rising dough, or decorating the breadbasket. The Joki tea towel by the Finnish Lapuan Kankurit is made of high-quality linen that naturally repels dirt and has a lovely sheen to it, especially after having been ironed. The towel is decorated with a serene pattern, designed by Aoi Yoshizawa, depicting a flowing river. That's also where the product name comes from, as the name Joki is Finnish for "river".
• Lapuan Kankurit's Joki hand towel >
• All kitchen textiles on sale >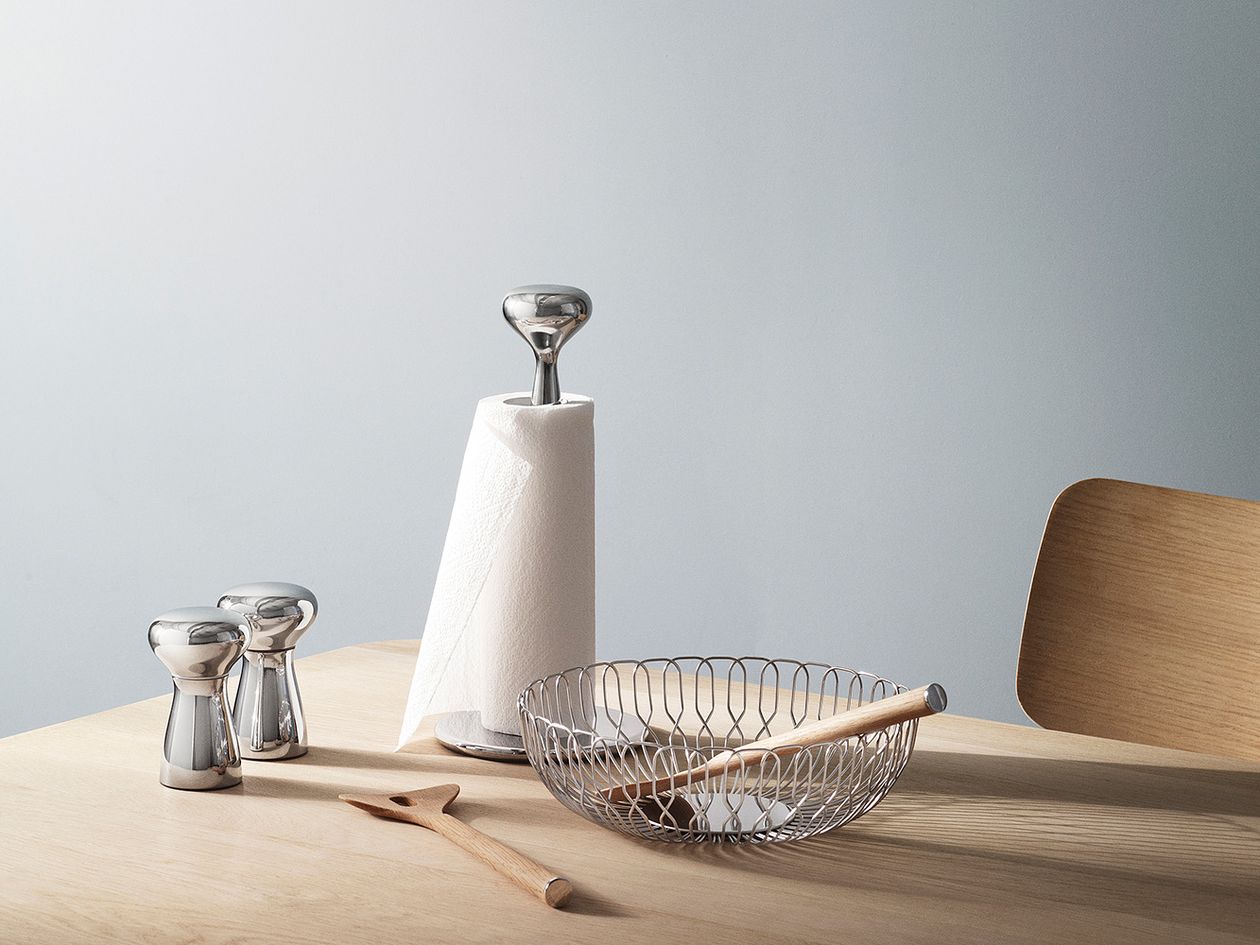 4. Georg Jensen: Alfredo kitchen roll holder
Georg Jensen's Alfredo paper towel holder doesn't need to be hidden in the kitchen cabinet. Made of stainless steel and named after its designer, Alfredo Häberli, the kitchen roll holder boasts a sculptural shape and a shiny surface that make the everyday object look almost luxurious.
• Georg Jensen's Alfredo kitchen roll holder >
• All kitchen utensils on sale >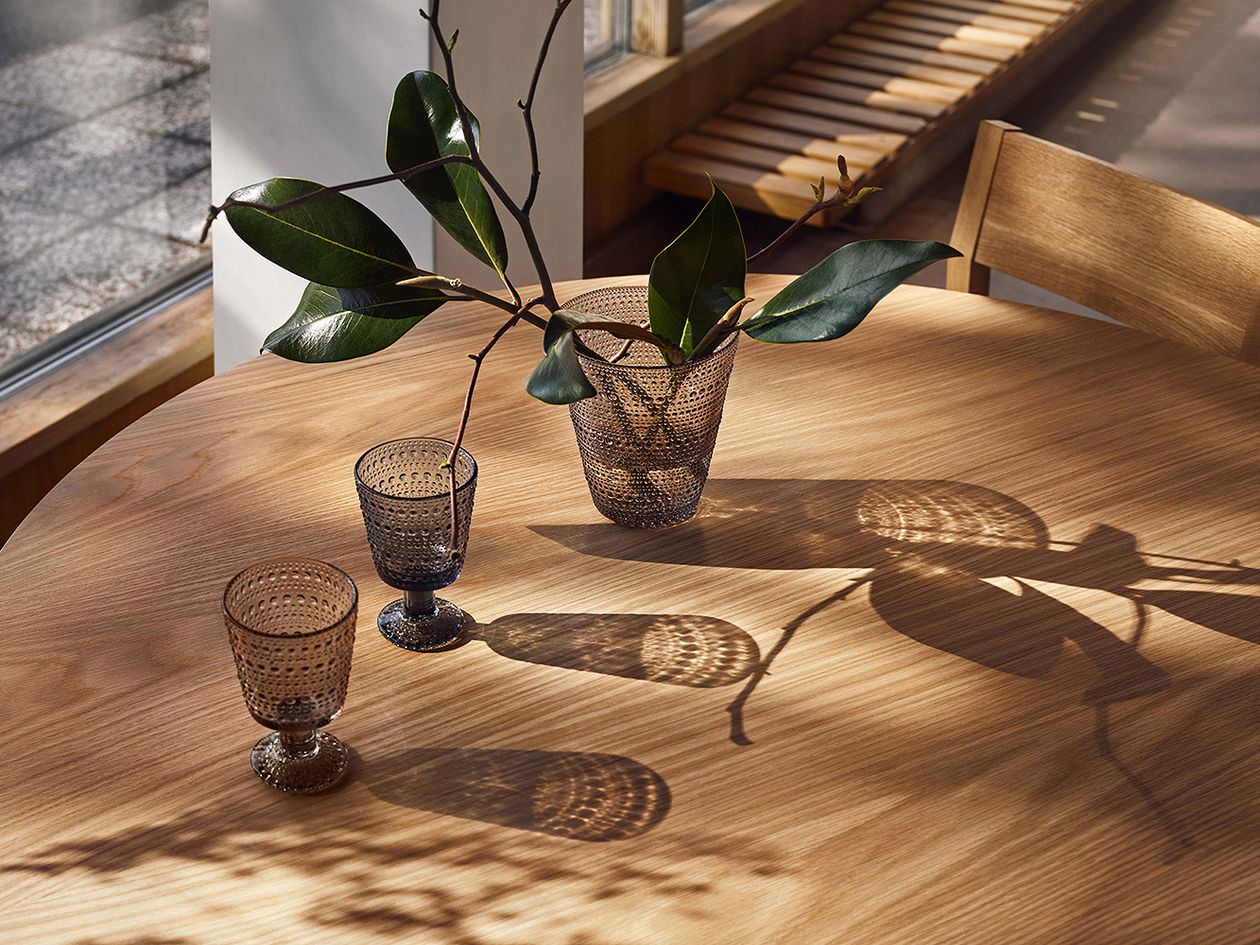 5. Iittala: Kastehelmi glasses
Oiva Toikka's Kastehelmi series from 1964 is one of the best-known and most cherished gems of Finnish glass design. The Kastehelmi stemware glasses are well suited for enjoying festive summer drinks as well as for casual dining, and the surface texture of Kastehelmi, Finnish for a dewdrop, allows the sun to cast beautiful patterns to the table setting.
• Iittala's Kastehelmi universal glasses >
• All drinkware on sale >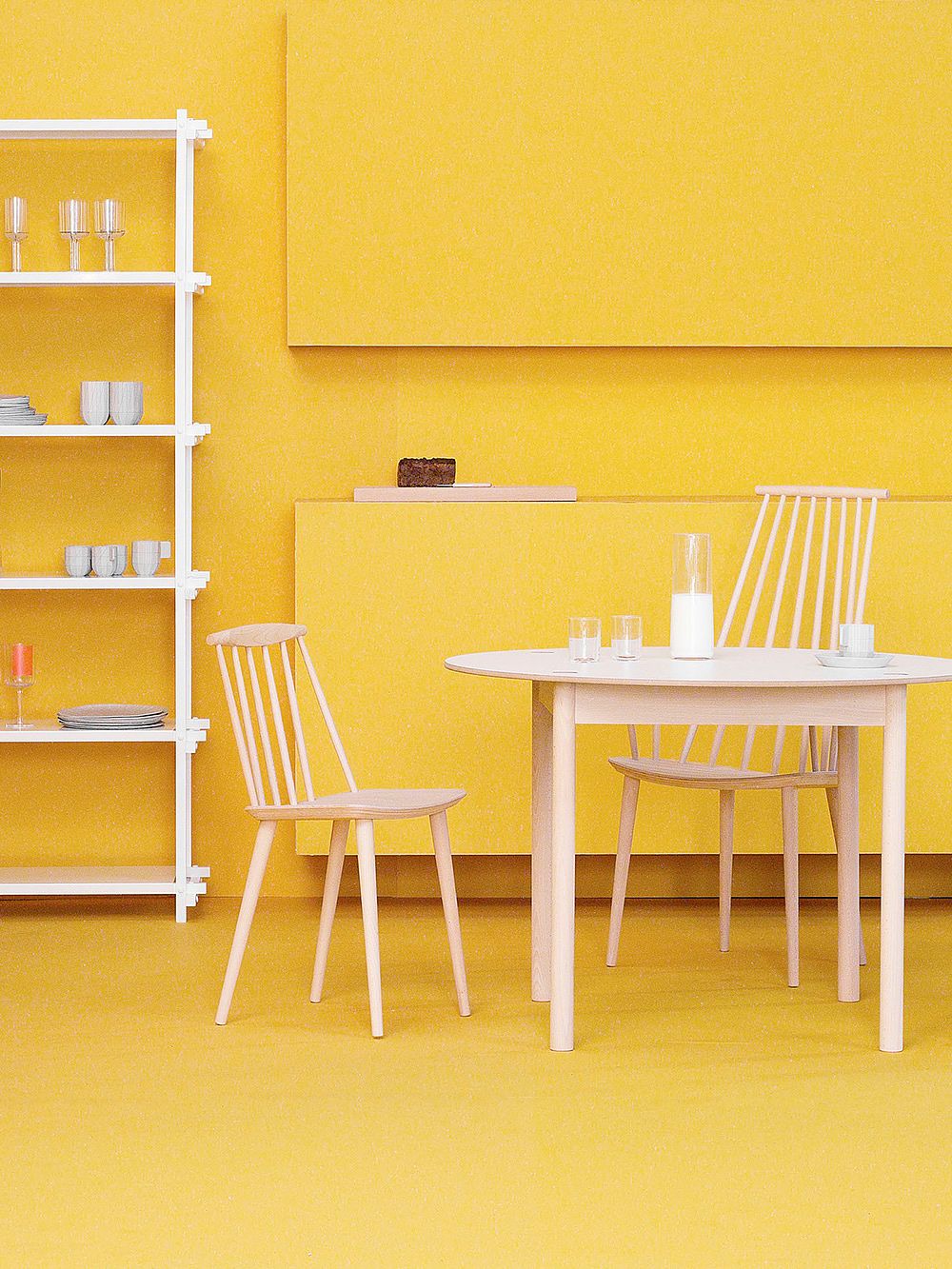 6. Hay: J77 chair
Hay's J77 chair brings your kitchen a touch of classic Danish woodworking in 1940s style. Designed by Folke Pålsson, the simple yet distinctive J77 chairs are perfect for a modern kitchen or dining area and will also work as side chairs in other spaces. The light color of solid beech gives the chairs a pleasantly natural feel.
• Hay's J77 chair >
• All chairs on sale >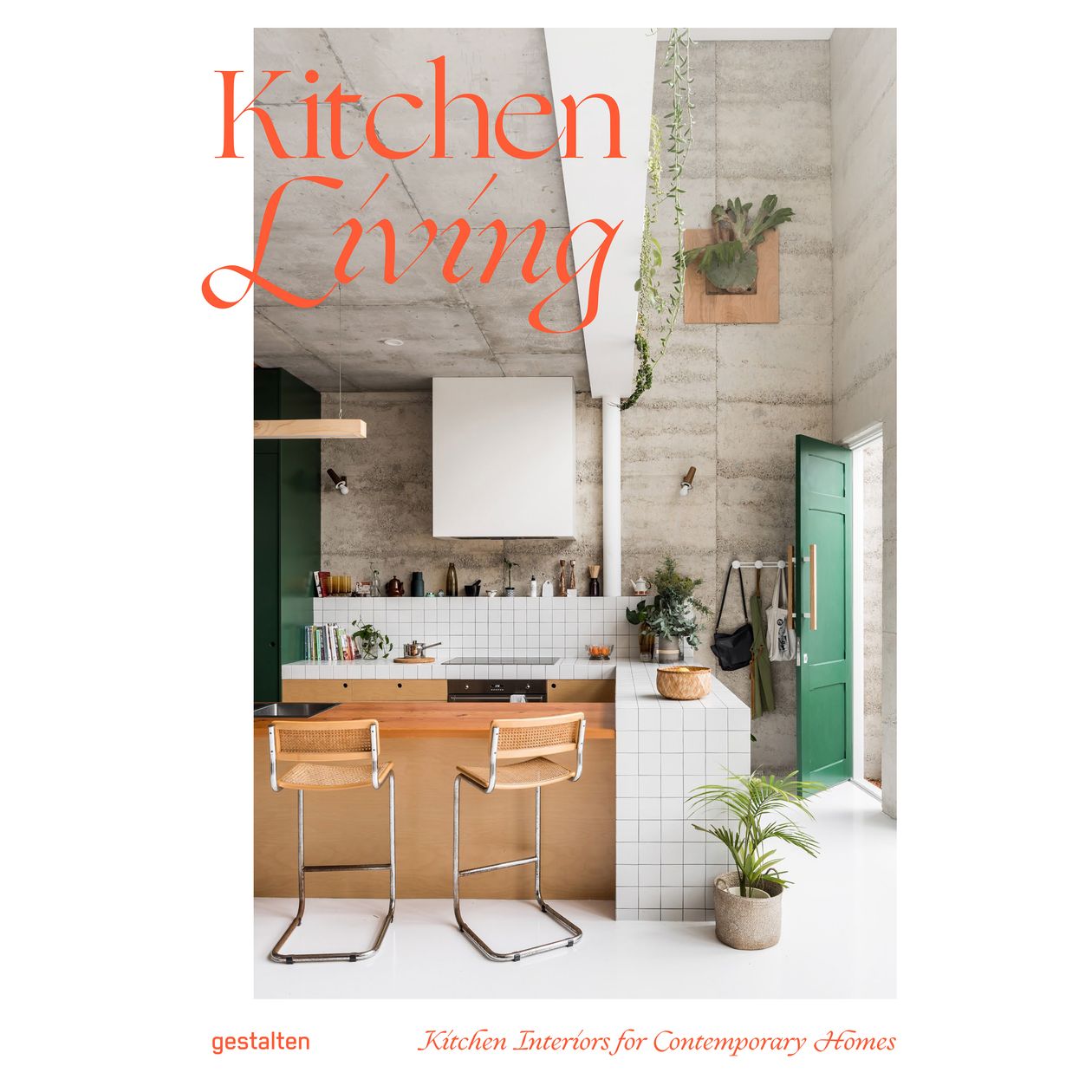 7. Gestalten: Kitchen Living book
Kitchen Living: Kitchen Interiors for Contemporary Homes, published by Gestalten, provides a whole bunch of inspiration and new ideas for the kitchen decor. From London to Tokyo and rustic to industrial, the book introduces a range of interior design ideas accompanied by large and plentiful photos. The book makes a great gift for anyone who enjoys spending time in the kitchen!
• Gestalten's Kitchen Living: Kitchen Interiors for Contemporary Homes >
• All books on sale >
See also:
The sale items are available only while stocks last.
Text: Emmi Ratilainen and Nora Uotila Images: Manufacturers and Suvi Kesäläinen