The awakening of spring inspires to bring plant power to the interior as well. Treat your green plants with an annual soil change and update the decoration with unique pots and planters. See the greenery tips and take your houseplants to a whole new level!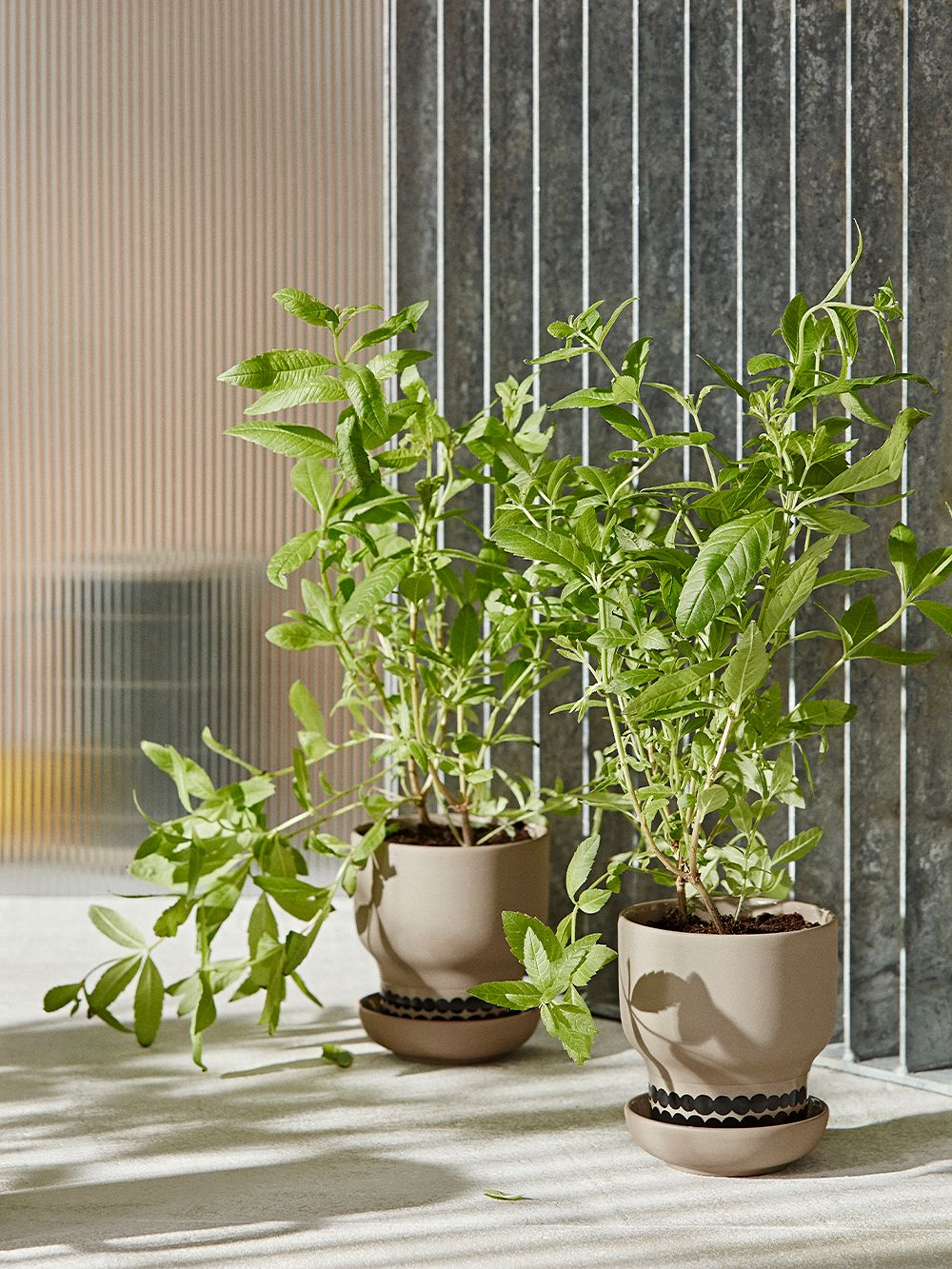 Adorned with classic pattern
Compact pots suit well for herbs, seedlings, and small green plants. Made of brown stone, Marimekko's Räsymatto pot is part of the Oiva series designed by Sami Ruotsalainen and decorated with Maija Louekari's beloved ball pattern. Coming with a handy saucer, the pot has a hole in the bottom that takes care of excess water flowing out.
• Räsymatto pot by Marimekko >
• All planters & plant pots >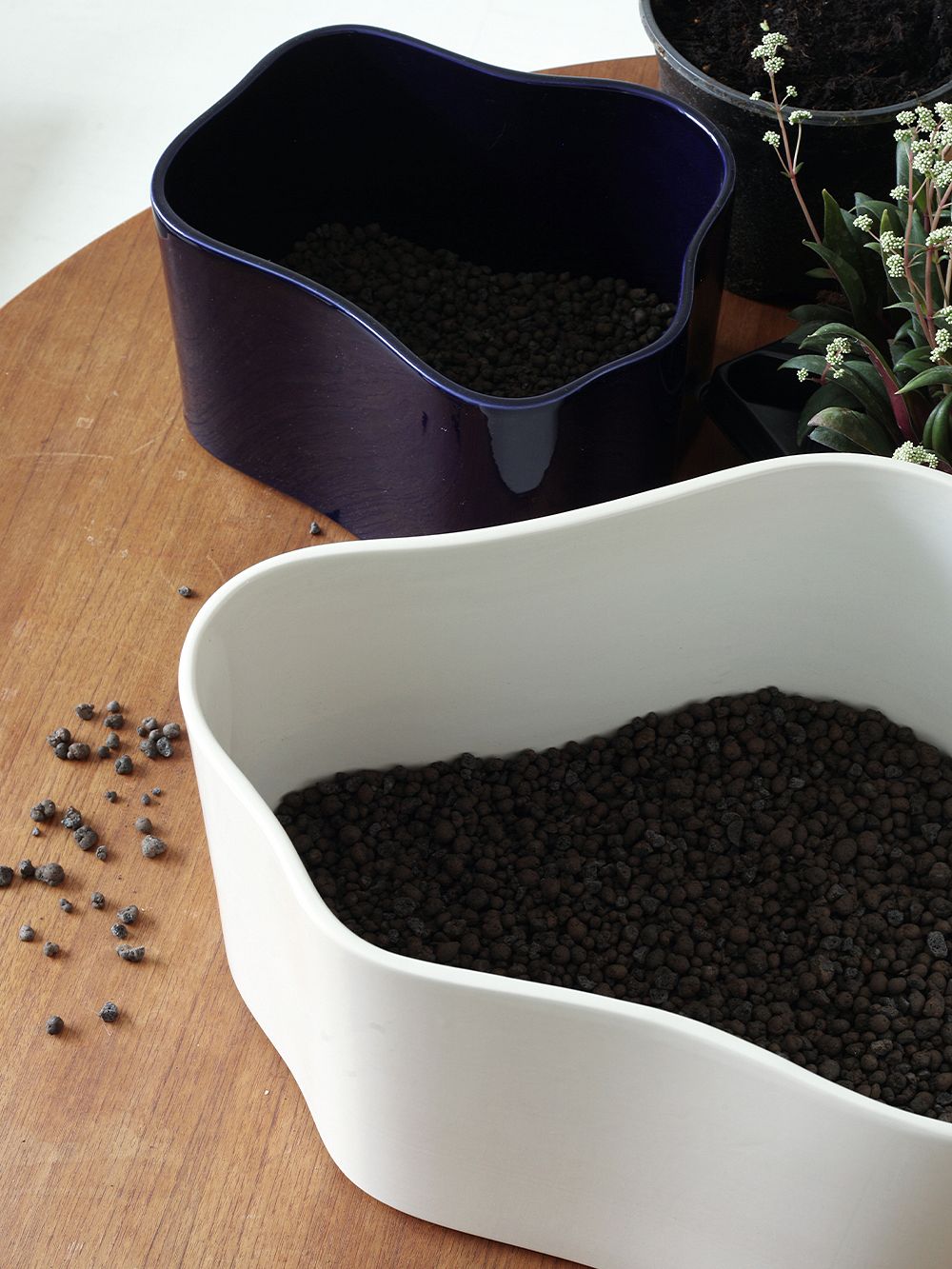 Shapes inspired by nature
Aino Aalto originally designed the Riihitie pots as early as the 1930s to decorate the family's home in Helsinki – nowadays the organic design can be enjoyed by a much bigger audience. The ceramic pots are best for decorative use as they do not have a drainage hole. If you like to use them as planters, remember to add a fair layer of expanded clay gravel on the bottom.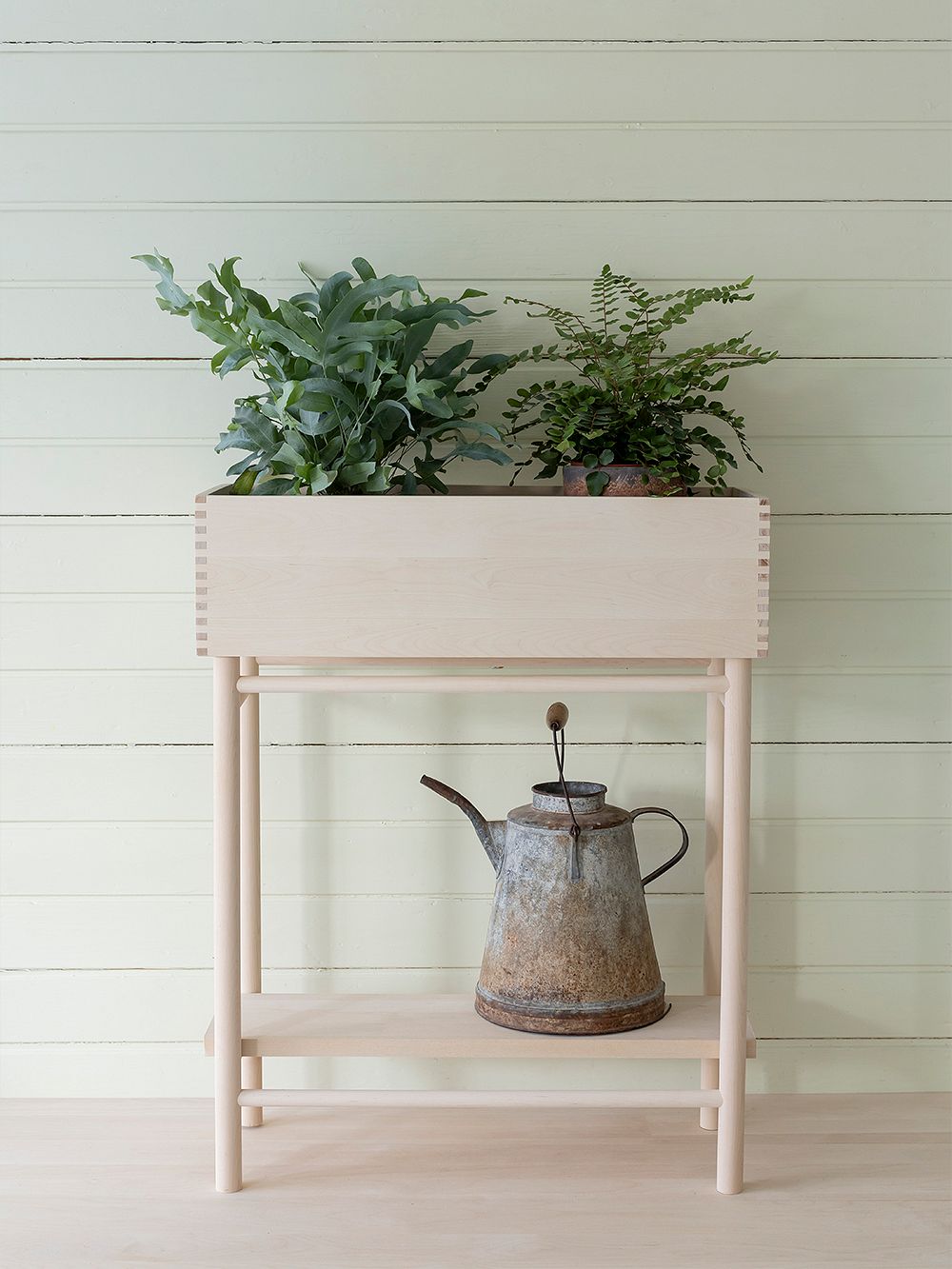 Raise towards the sun
By focusing on the display, you can make both your plants and decor flourish! The Taimi Plant Box by Finnish Verso Design creates a charming setting for a wide variety of green plants: you can mix different plants into bushy clusters or pick individual eye-catchers. If you don't feel like a skilled green thumb, you can build a green world of cactuses, for example.
• Taimi Plant Box by Verso Design >
• All plant stands >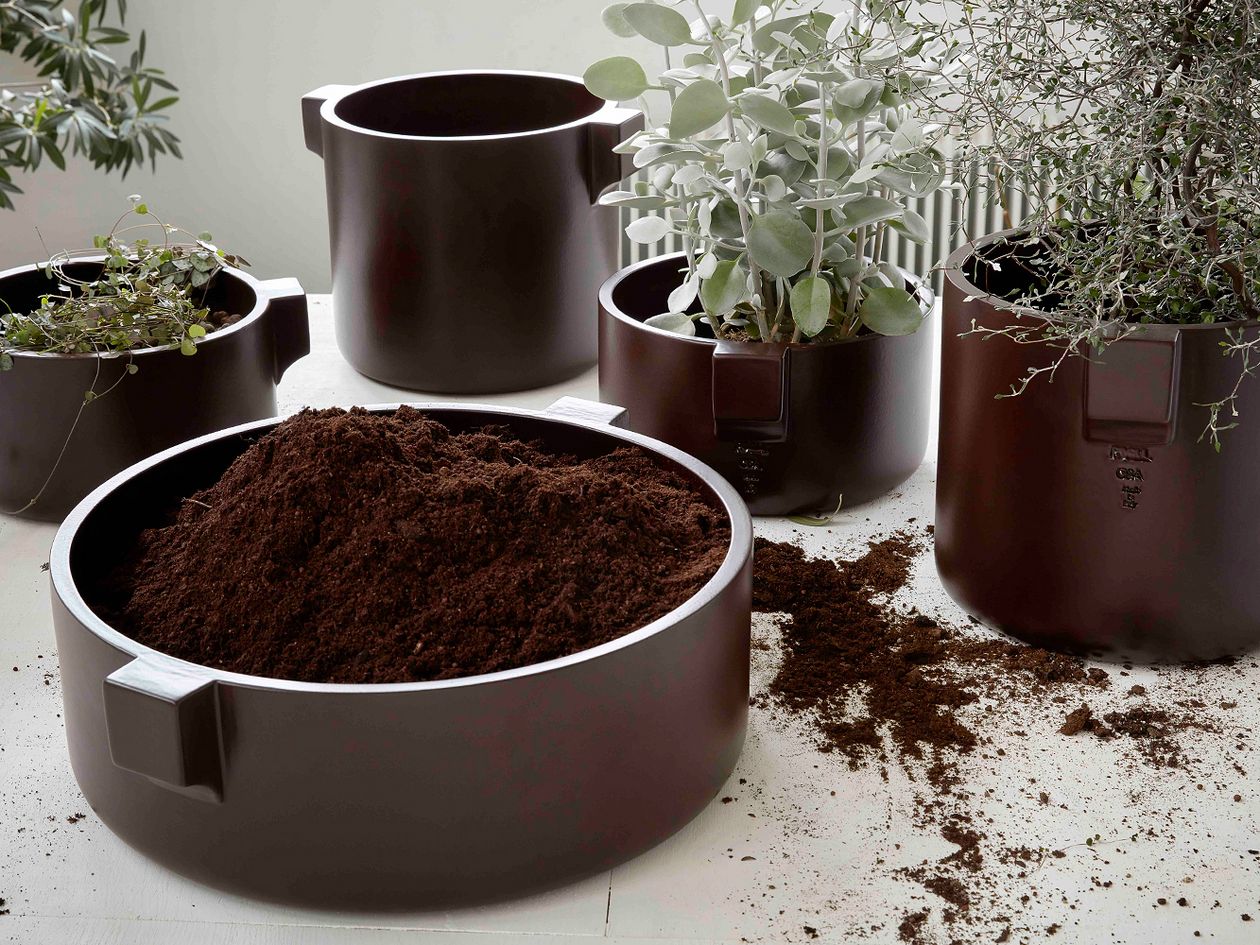 The top pots
New, high-quality pots encourage giving the plants some loving springtime care. Right now, from February or March onwards, is the best time to change the soil – at the same time, you can enjoy a small, calming, and stress-free moment from everyday hustle and bustle. Designed by Carina Seth-Andersson, Fogia's Ceramics collection consists of luxurious pots that are handcrafted from stoneware in Italy.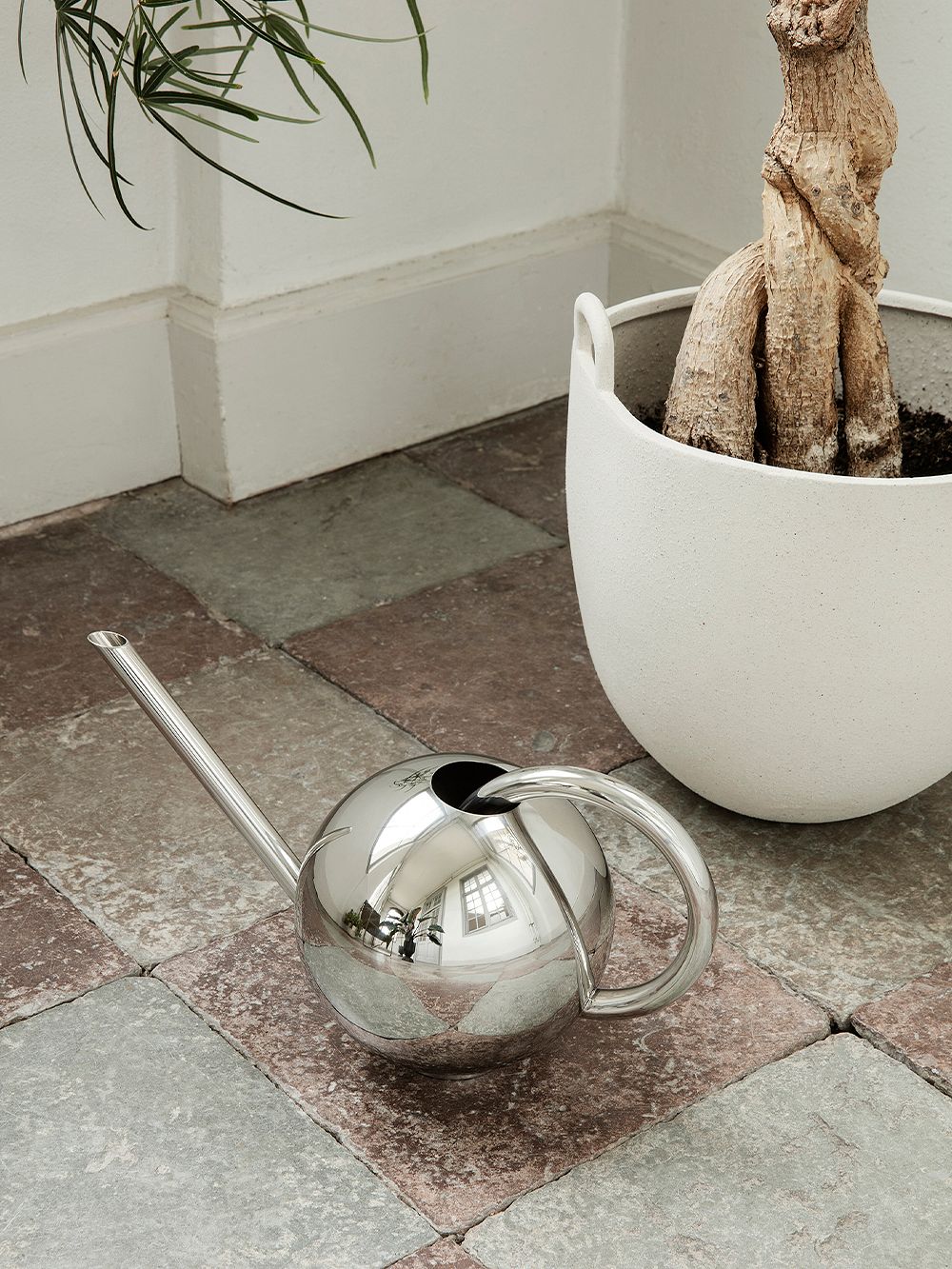 Water regularly
Regular watering is the key to keeping your lush leaves happy and healthy. If watering is often forgotten, this beauty by ferm LIVING reminds you of the importance of watering and works as a sculptural part of the interior. The Orb watering can is made of mirror-polished steel, and its slim neck makes it easy to direct the water straight to the roots.
• Orb watering can by ferm LIVING >
• All watering cans >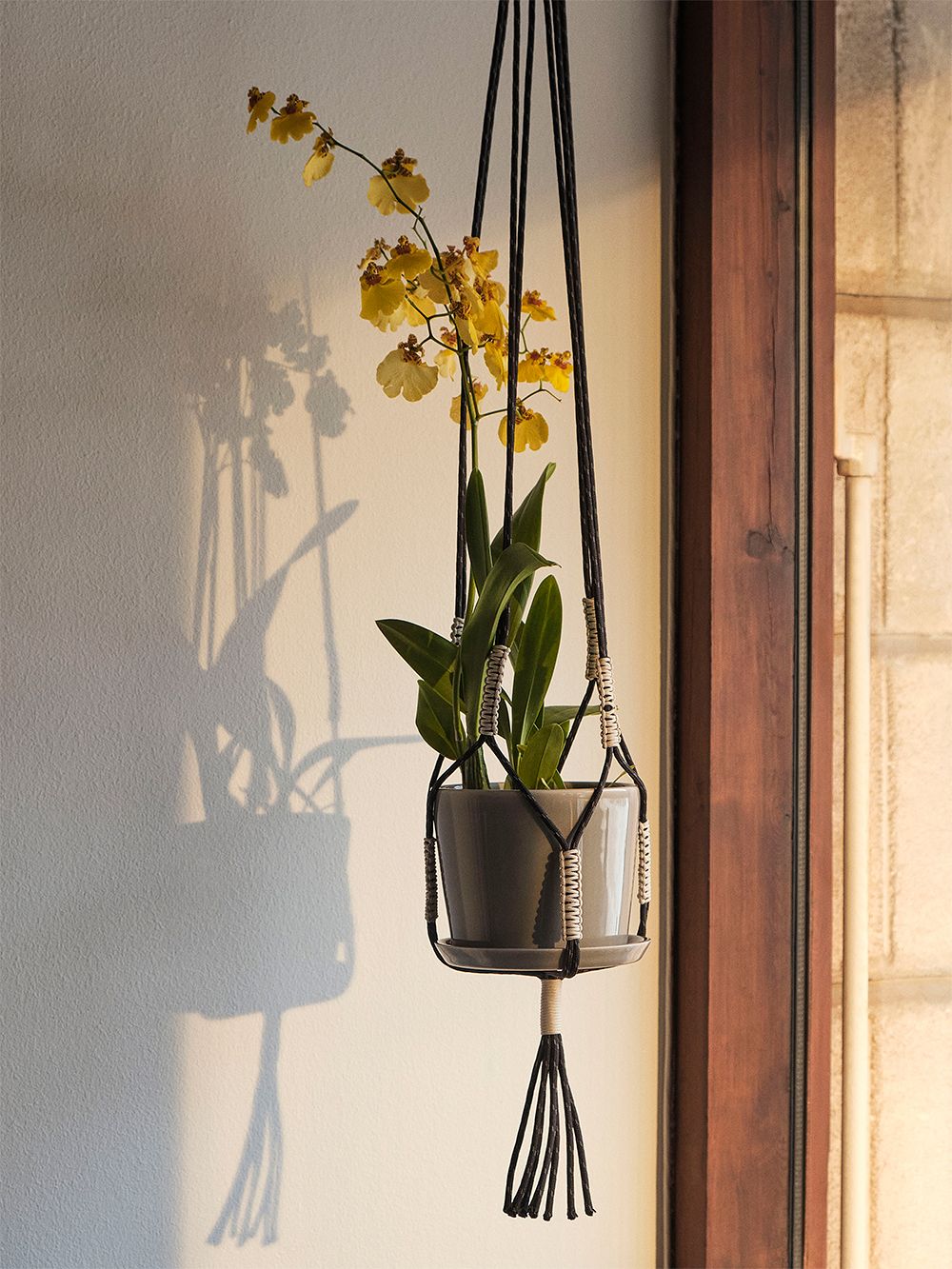 Hanging details
The beautiful plants are not only eye-candy but also give a lot of energy. Add a little dose of personality and three-dimensional effect by hanging your greens on the ceiling with colorful plant hangers. HAY's handcrafted Phanta plant hangers bring a trendy macramé style to your home, and best of all, they don't take up too much space.
• Phanta plant hanger by HAY >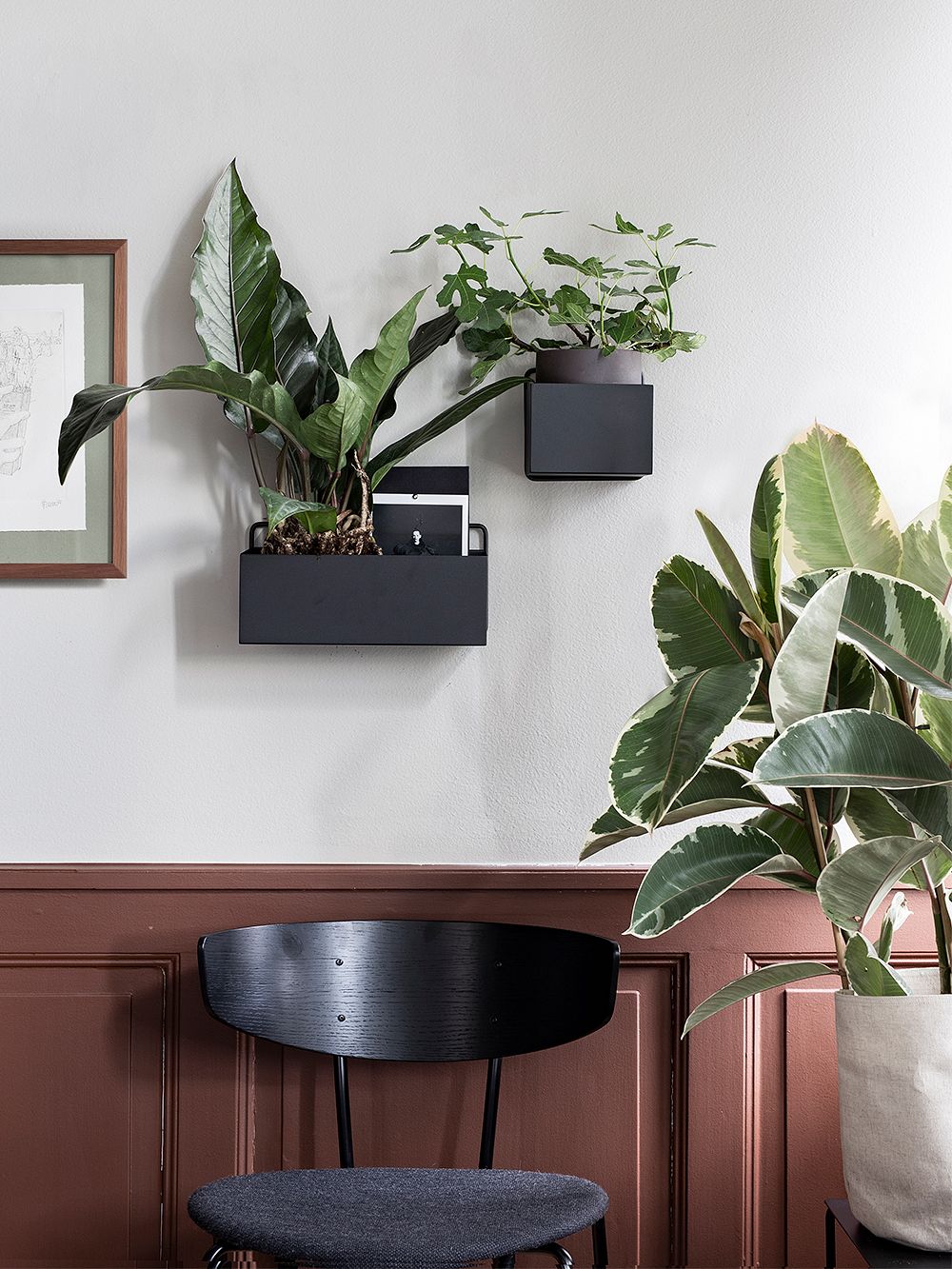 Grow plants on walls
Did you run out of floor space? Raise some of the plants higher! Instead of paintings, prints and shelves, the walls can also be beautifully decorated with nature's own greens. Made of powder-coated metal, the Wall Box is a characteristic flower box for houseplants, flowers, and herbs, and its simplistic design is suitable for a wide range of interiors. What's more, it works also for outdoor use.
• Wall Box by ferm LIVING >
• Outdoor planters & plant pots >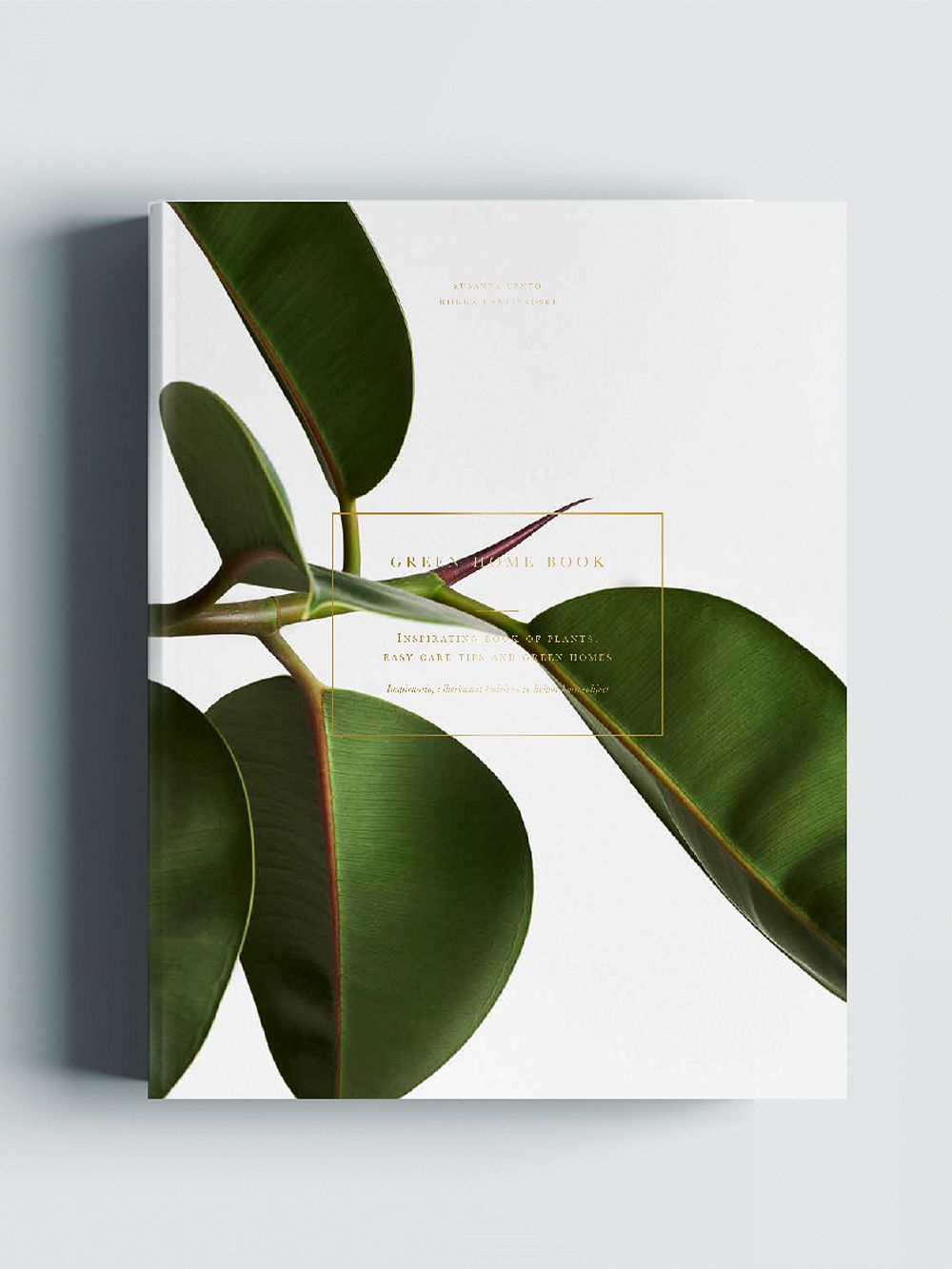 Plant-filled pages
Both beginners and experienced green thumbs get excited about Riikka Kantinkoski and Susanna Venno's guidebook Green Home Book. In addition to the care instructions for houseplants, the reader will be able to enjoy the richly colorful and atmospheric images of flourishing plants and beautifully styled homes.
• Cozy Publishing: Green Home Book >
• All books >
See also:
• Indoor gardening at Finnish Design Shop >
Text: Sarianna Määttänen Images: Manufacturers