In the Nordic countries, Easter decorations often include tulips, lovely pastel shades and, of course, tasty delicacies. We picked products that easily bring a spring-time feel to your home décor and table setting.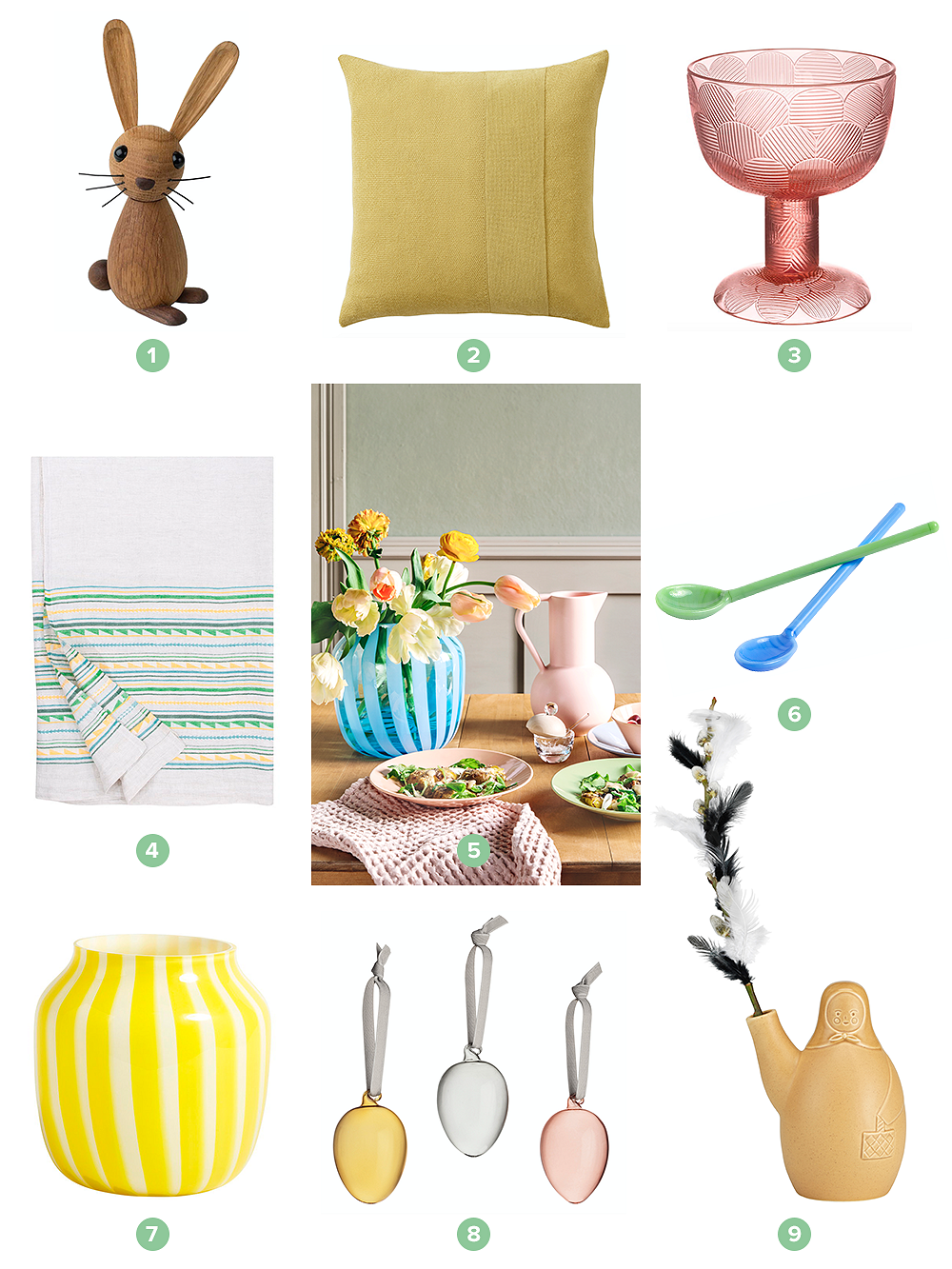 1. Spring Copenhagen's Jumper The Bunny adds a touch of joy to the interior during Easter as well as other times of the year. 2. Muuto's yellow Layer cushion is made of high quality Bolivian baby llama wool. 3. One can serve the festive chocolate treats from Iittala's Miranda bowl.
4. The Watamu tablecloth doubles as a light throw and features a multi-colour stripe pattern on a fresh white background. 5. Arabia's popular KoKo tableware collection brings color to festive table settings. 6. Hay's Mono glass spoons add a touch of joy to an everyday coffee serving.
7. Hay's yellow Juice vase creates a joyful atmosphere anywhere you place it. 8. Iittala's glass eggs are the perfect finishing touch for your Easter table settings and spring-time decorations. 9. The Easter Witch vase by COMPANY for Artek can be used as a decorative object as well as a vase for willow twigs.
See also:
• More tableware at Finnish Design Shop >
Text: Design Stories Images: Manufacturers