Marimekko designer Sami Ruotsalainen would gift Finnish design to everyone from home cooks to green thumbs. He will head to Eastern Finland for the holidays and plans to spend his time enjoying delicious traditional Christmas dishes.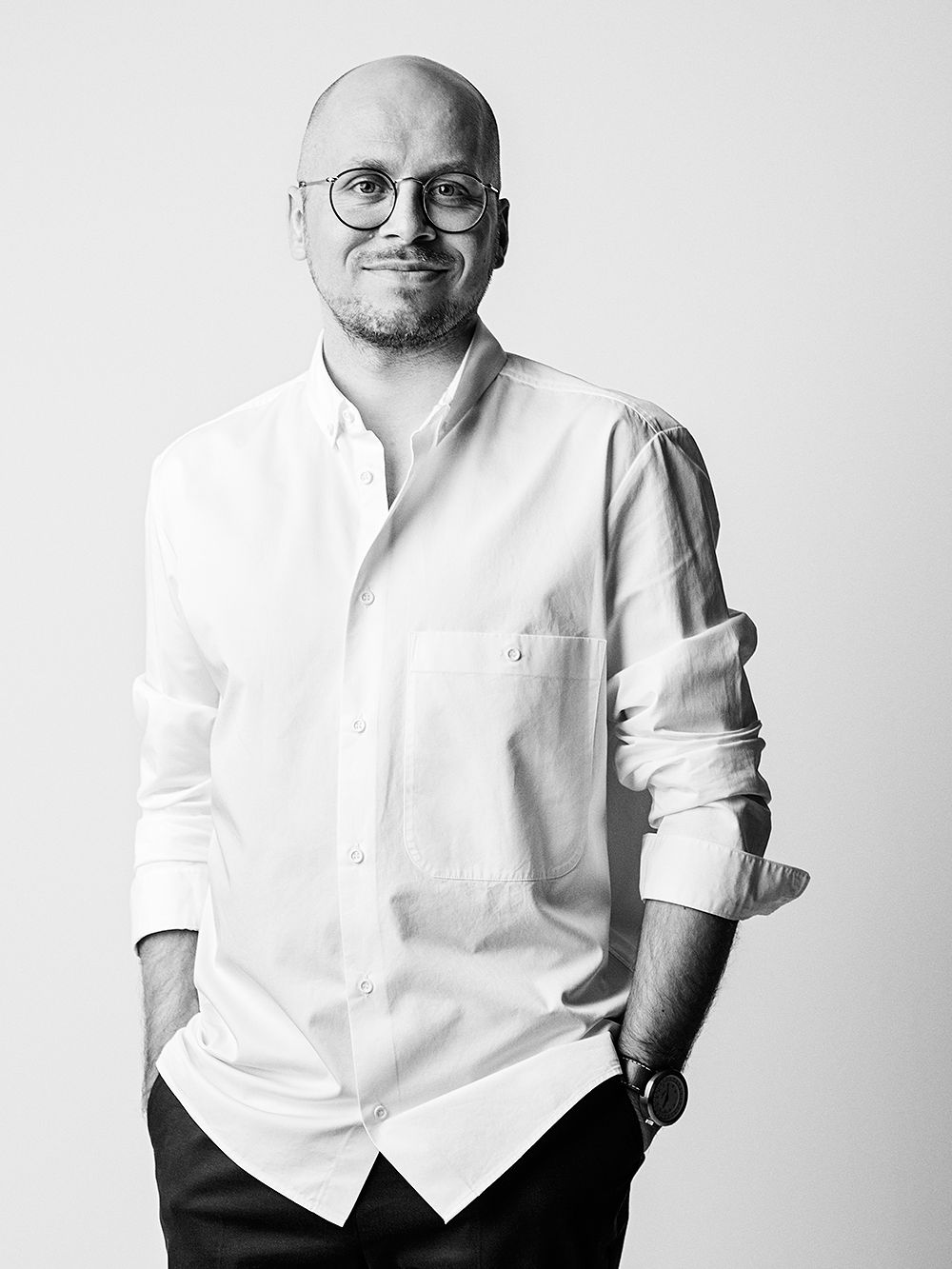 Sami Ruotsalainen, where are you spending Christmas this year?
"The Christmas season starts early at our home in Helsinki. We invite our friends for Christmas porridge and decorate the tree to set the festive mood. Our lit tree in the living room really makes the Christmas season for us. Sometimes I'll take a nap on the sofa just to wake up to the beautiful view and the scent of the spruce tree.
We'll spend the Christmas holidays with my parents in Eastern Finland, at the farm built by my grandparents. We collect twigs, firmoss and other nature's decorations from the surrounding forests already at the beginning of winter. The tree is acquired only just before Christmas, but we search for good ones throughout the year when out walking. On Boxing Day, we head to Ostrobothnia and spend the days between Christmas and New Year's celebrations with my spouse's family."
What is your favorite traditional Christmas food?
"Traditional Christmas dishes have always been a part of our Christmas celebrations in the countryside. My mother prepares them, and I've also brought some new recipes to our Christmas table over the years. Nowadays my spouse and I usually make the desserts. My all-time favorite traditional dish is the sweetened potato casserole but I've recently started to really enjoy carrot casserole as well. It's something I never understand as a child, and now we just can't go without it on Christmas.
Our family has a longstanding baking tradition of making and decorating gingerbread cookies the night before Christmas. Each one of us decorates at least a few cookies and we enjoy them together over the holidays with our family and guests."
Sami Ruotsalainen's Christmas gift picks: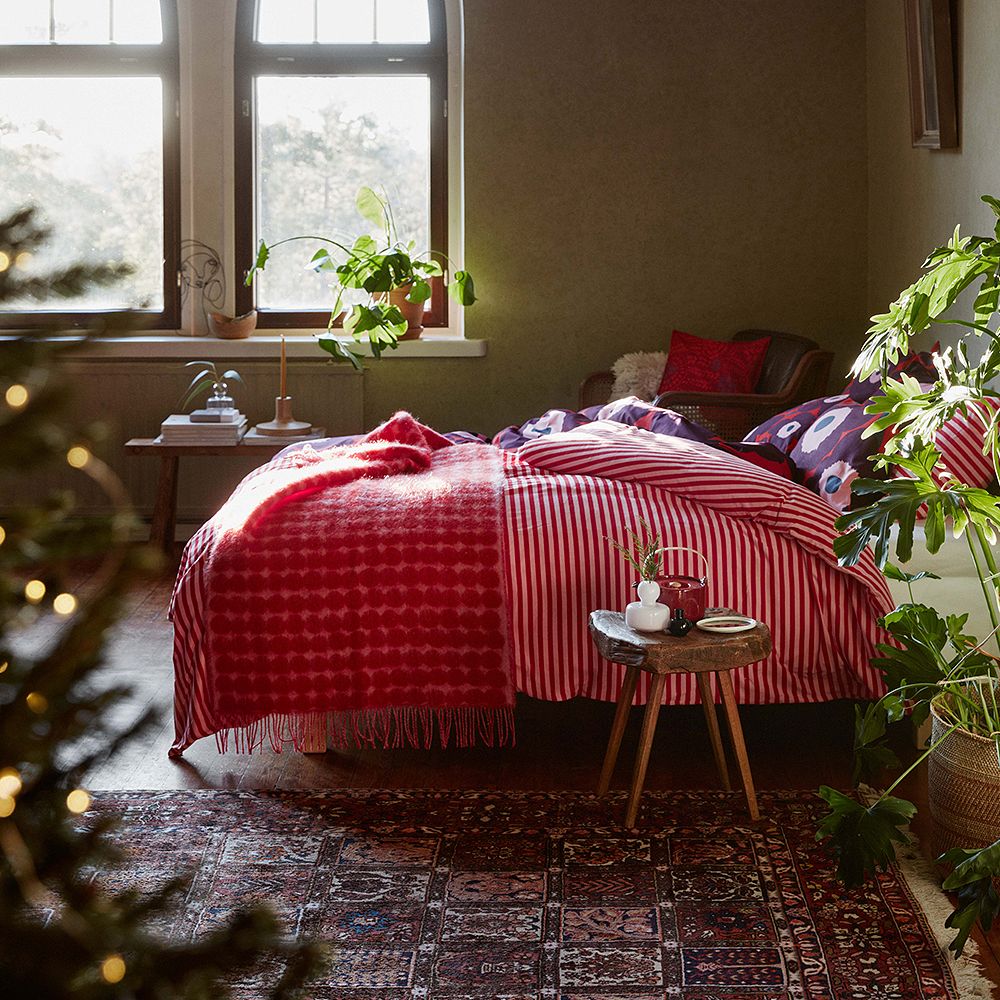 1. For my goddaughter
"I would give my goddaughter Marimekko's Räsymatto blanket. It's great for any bookworm: you can wrap yourself in it and dive into the world of fiction or dream about the future. The fun Räsymatto print was designed by my friend Maija Louekari. When not in use, the blanket would bring a nice pop of color to my goddaughter's room."
• Marimekko's Räsymatto blanket >
"Marimekko's Räsymatto blanket would bring a nice pop of color to my goddaughter's room."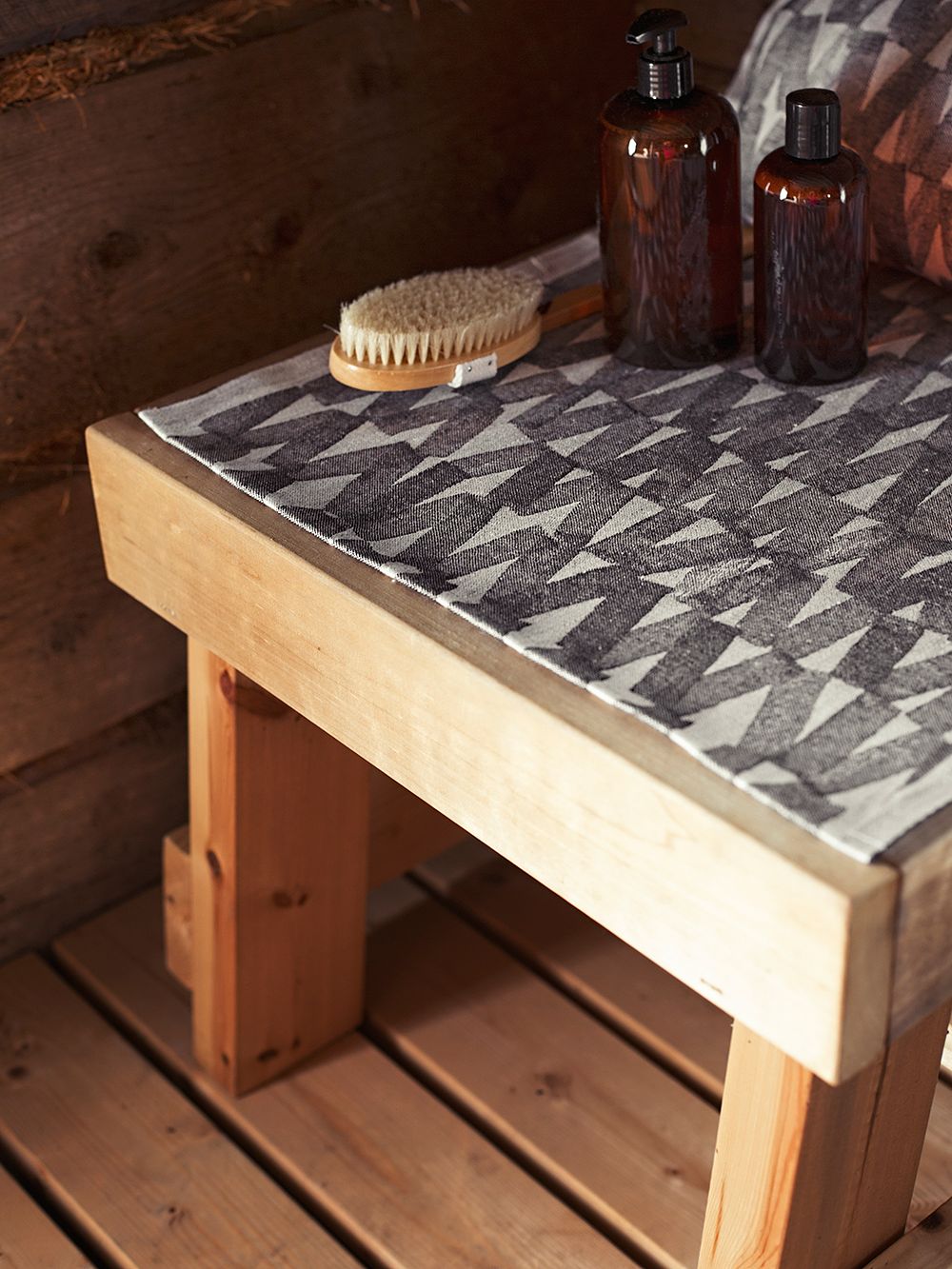 2. For the sauna lover
"For my parents' old wooden sauna, I chose the Päre sauna seat cloths from Lapuan Kankurit. As keen sauna-goers, I know they would appreciate them. When you step into the dim glow of the sauna from the cool foyer, it's lovely to sit down on high-quality textiles and enjoy the warmth of the steam. I think Reeta Ek's Päre pattern is timeless perfection. The material, woven by Lapuan Kankurit at their mill in Ostrobothnia, only gets better with time, just like the sauna they'd be used in."
• Päre sauna cover by Lapuan Kankurit >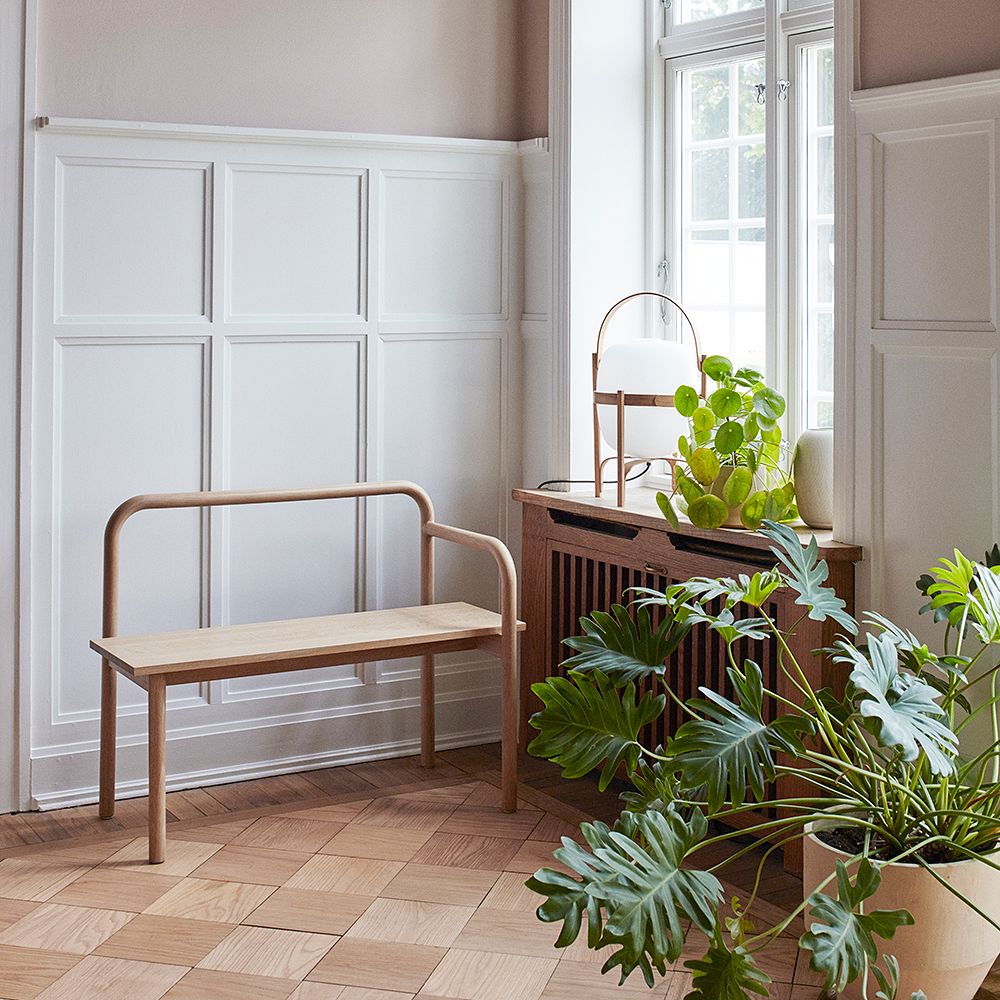 3. For myself
"Skagerak's Maissi bench was designed by Salla Luhtasela and Wesley Walter, also known as Kaksikko. I really like their work. I remember seeing Maissi at an exhibition years ago, and I'm happy that it's found a manufacturer. The bench could greet guests in the foyer, but it's a tempting thought to try it out in the living room – as a small table for tea at the end of the sofa or as a beautiful base for plants by the window."
4. For the avid home cook
"I'd give my spouse, who loves to cook and enjoys beautiful and high-quality kitchen tools, a cast iron pan from Fiskars' new Norden series. I like that it's made in Finland. The pan features a beautiful birch handle and a new type of coating. The wooden handle is removable, so you can put the pan in the oven to finish cooking if you like. It's also stylish enough to be used as a serving dish on the dinner table."
• Fiskars' Norden frying pan >
"The Norden frying pan is stylish enough to be used as a serving dish on the dinner table."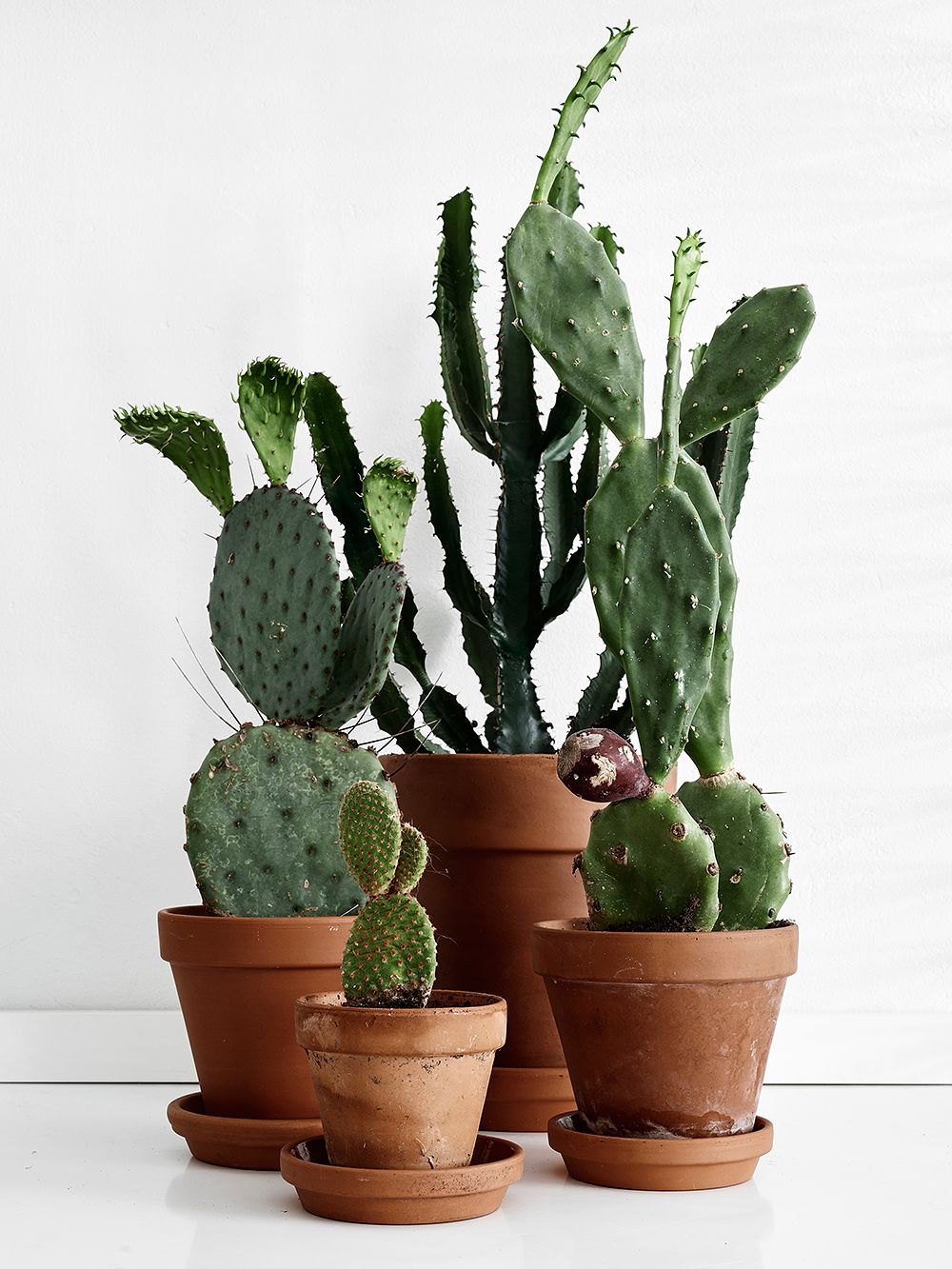 5. For the green thumb (or the green thumb in training)
"I'd like to give Cozy Publishing's Green Home Book to my friend who is a lover of plants and appreciates beautiful books. Just skimming through the book will make any not-so-green thumb greener and make plant-lovers dream of spring, changing the soil and planting new cuttings. The book, with images by Riikka Kantinkoski and written by Susanna Vento, gives clear instructions on caring for plants and paints a beautiful picture of the effect greenery has on our living environments, our homes."
• Cozy Publishing's Green Home Book >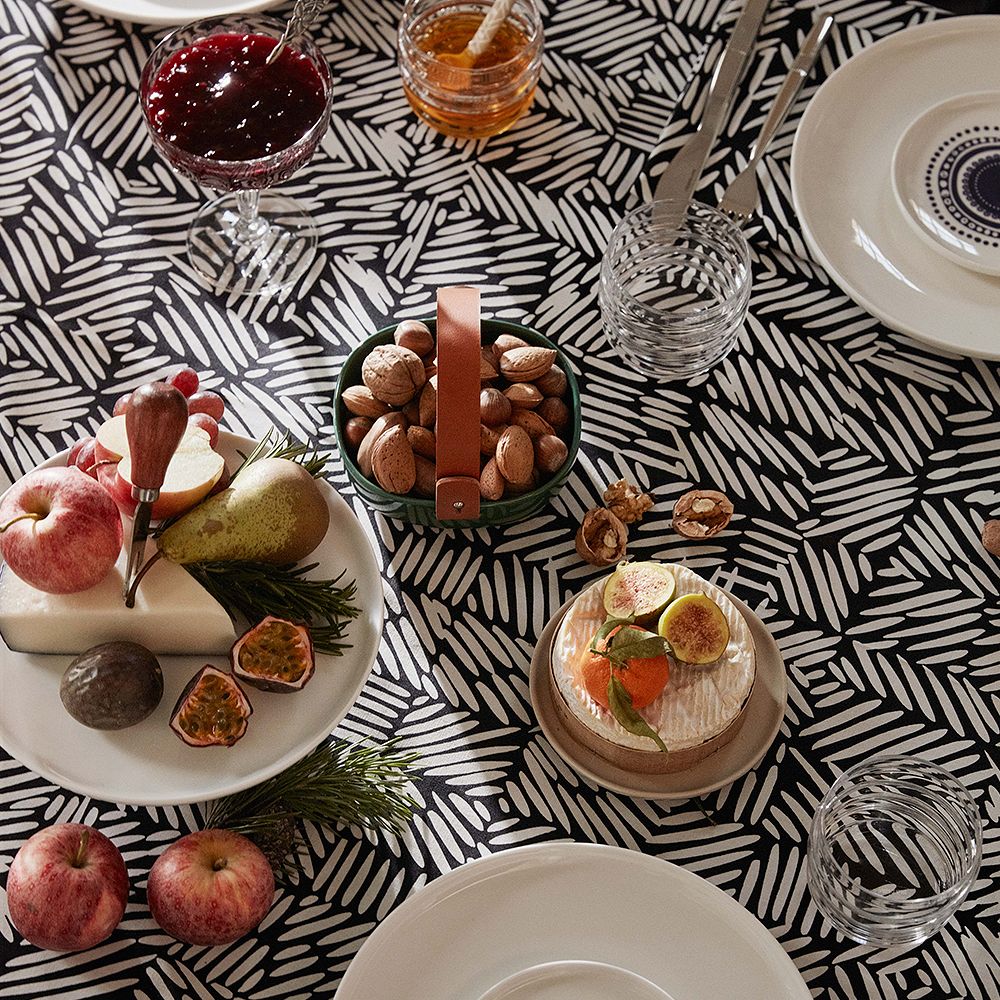 6. For my brother's family
"Marimekko's small but multifunctional Pikku Koppa serving dish would be a great fit for my brother's family's Christmas table, for example. It could be used to serve some treats in as it can easily be passed around from one person to the next. After the Christmas holiday, you can keep beautiful matches in it next to the fireplace or jewelry you got for Christmas. Koppa is representative of the practical yet distinctive nature of Oiva, a tableware range I designed."
• Marimekko's Pikku Koppa serving dish >
See also: 
• Sami Ruotsalainen's designs >
• All Marimekko products >
• More Christmas gift ideas >
Editing: Mikko Vaija Images: Marimekko and other manufacturers