Finnish Design Shop's interior architect, Maija Rasila, talks about her favorite products and styles in Design Stories' Favorites of the Month column. April is a month for devoting time to green plants and enjoying both well-known and future classics.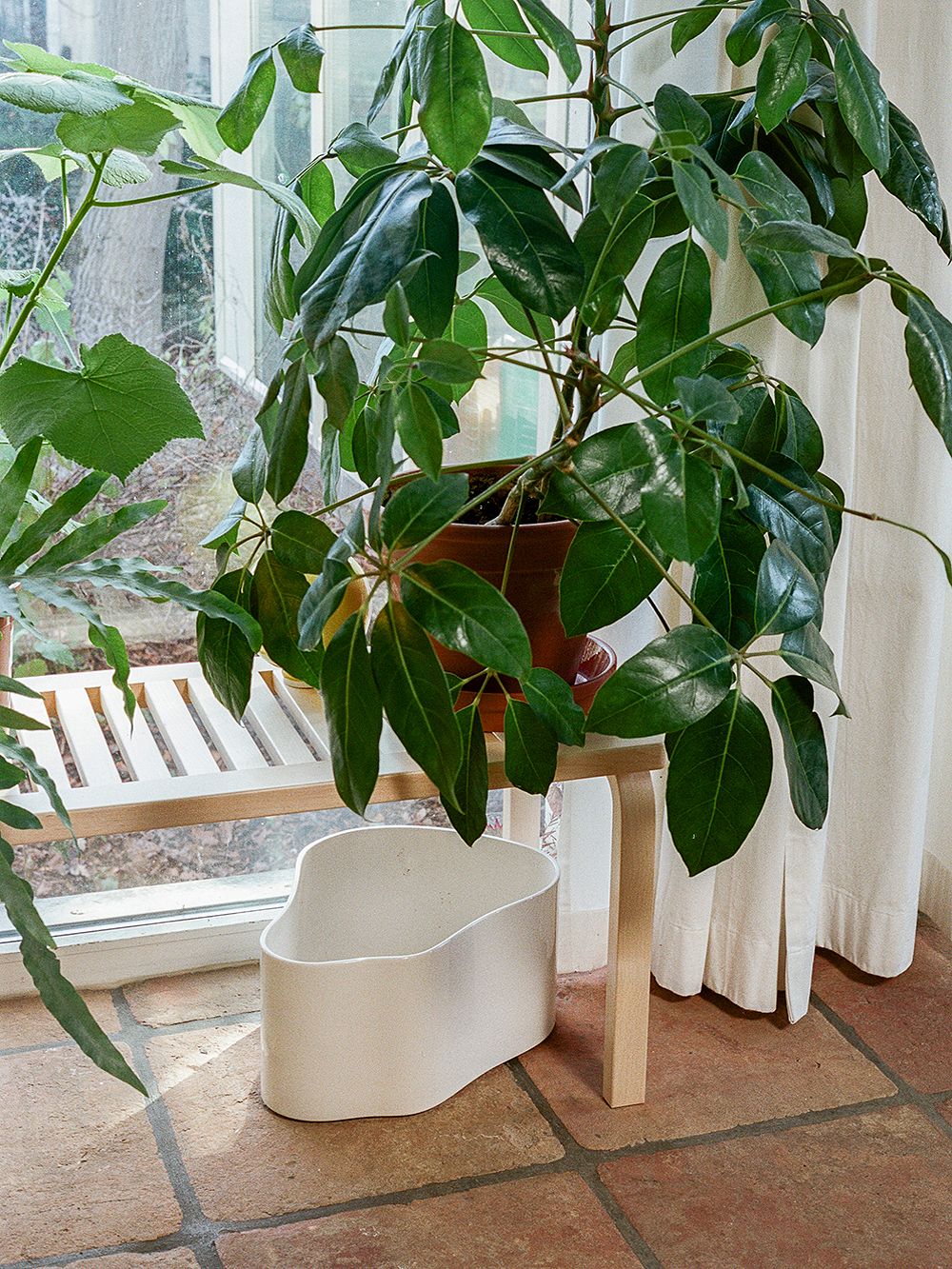 "EVERY SPRING BRINGS a strong desire for greenery. I have a tradition of doing a little spring maintenance for my plants, going through the whole collection. I spray water on the leaves, snap off dead sprigs, and change the soil. And I don't hesitate to give up on plants that have not survived the winter well. In the light of spring, dusty and almost-dead plants mostly look frightful, whereas fresh and well-kept plants instantly bring life to the entire home. Worth a try – a change is guaranteed!
The same longing for freshness and a desire for pruning extends to the rest of the home as well. Clear arrangements and timeless, classic furniture are always of interest, but at this time of year I want to highlight these elements in particular. Simple shapes leave space for light and sprawling green plants in a wonderful way."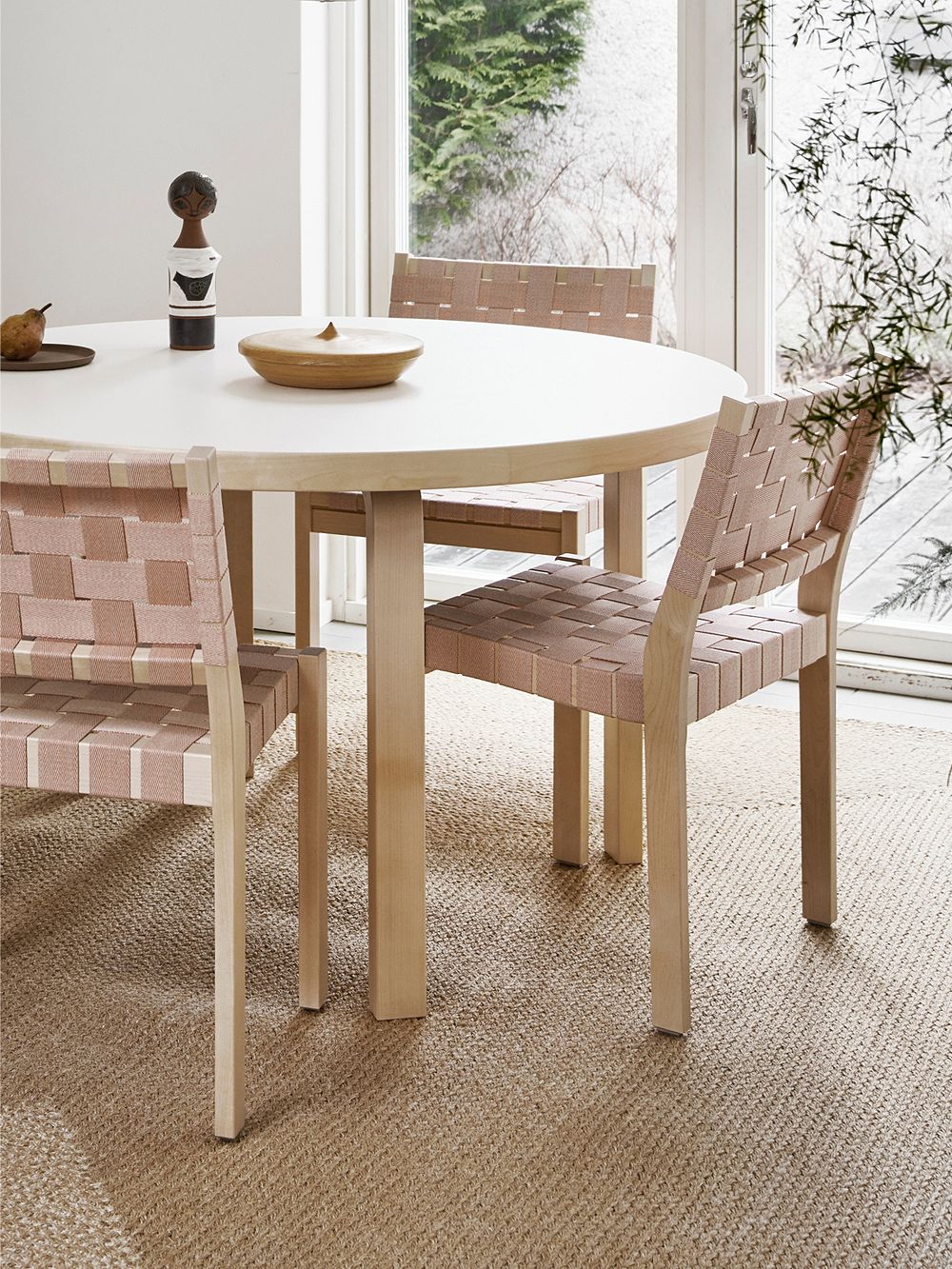 Sisal and saddle belts
This picture combines many of my favorites: Artek's iconic saddle belt 611 chairs and 91 dining table, sisal mat, greenery, and of course excellent light. The natural and soothing atmosphere can really be felt. Launched a few years ago in collaboration with Hella Jongerius, the new shades of saddle belts bring an invigorating new look to the classic chair. At the same time, however, they beautifully retain the spirit of Artek. The whole arrangement in the picture could very well be from 10, 20 or 50 years ago – and this is exactly what I value in classics.
• Artek 611 chair >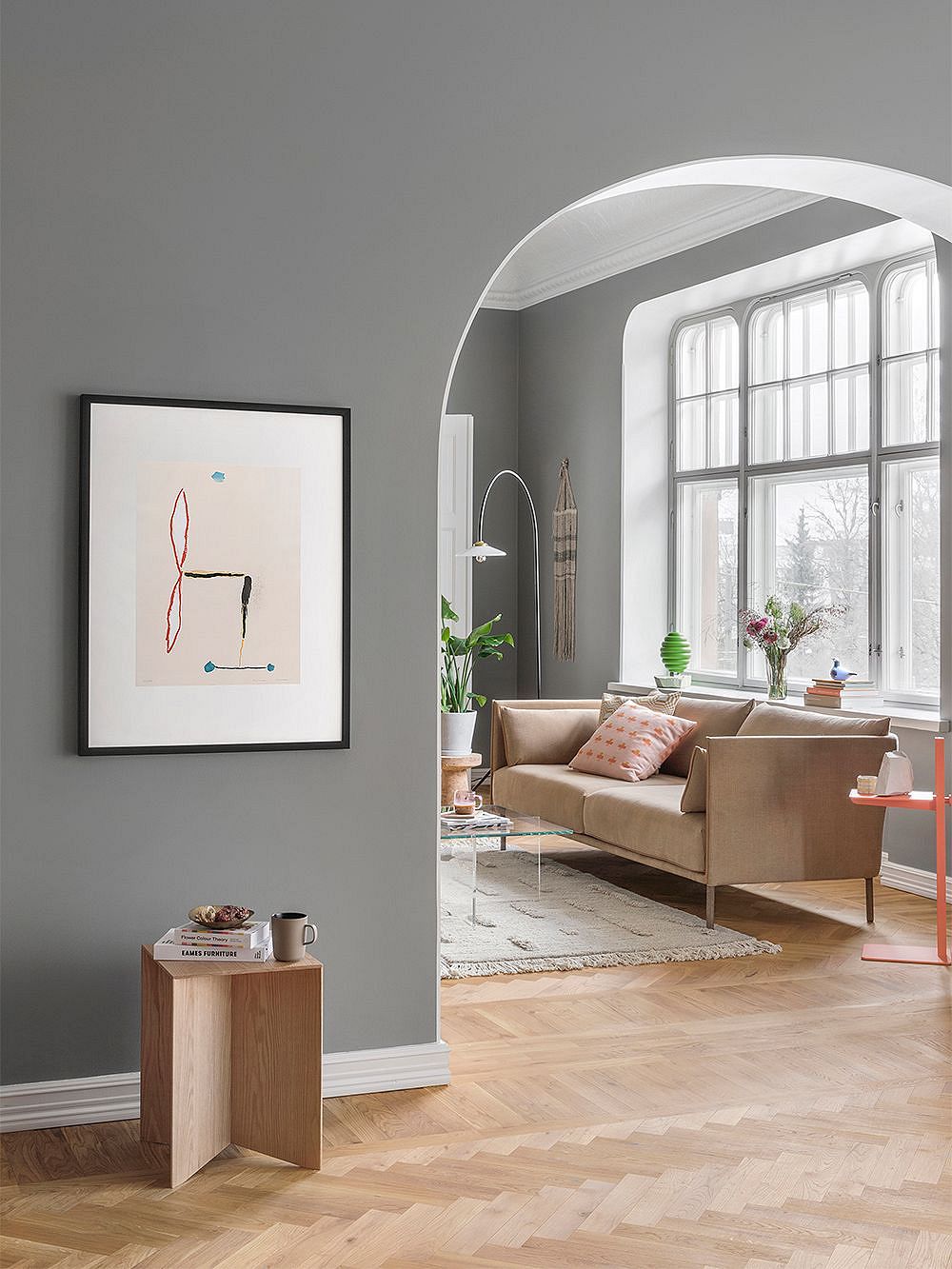 Art completes the home
When it comes to choices that withstand the test of time, art cannot be overlooked. Timeless homes and attractive interiors invariably contain art in some form or other. Like many others, I have eagerly embraced the fine art prints that the Finnish Design Shop has now begun to offer. It is fantastic that curated, authentic art can now be obtained easily and safely online!
"I believe that the service offered by Finnish Design Shop will bring art closer to consumers and lower the threshold for acquiring genuine art."
I believe that such a service will bring art closer to consumers and lower the threshold for acquiring genuine art. After the launch of this new service, I immediately started looking at the walls of my own home from a different perspective. There would definitely still be room here for some color to continue the vitality of the greenery.
• Finnish Design Shop's fine art print collection >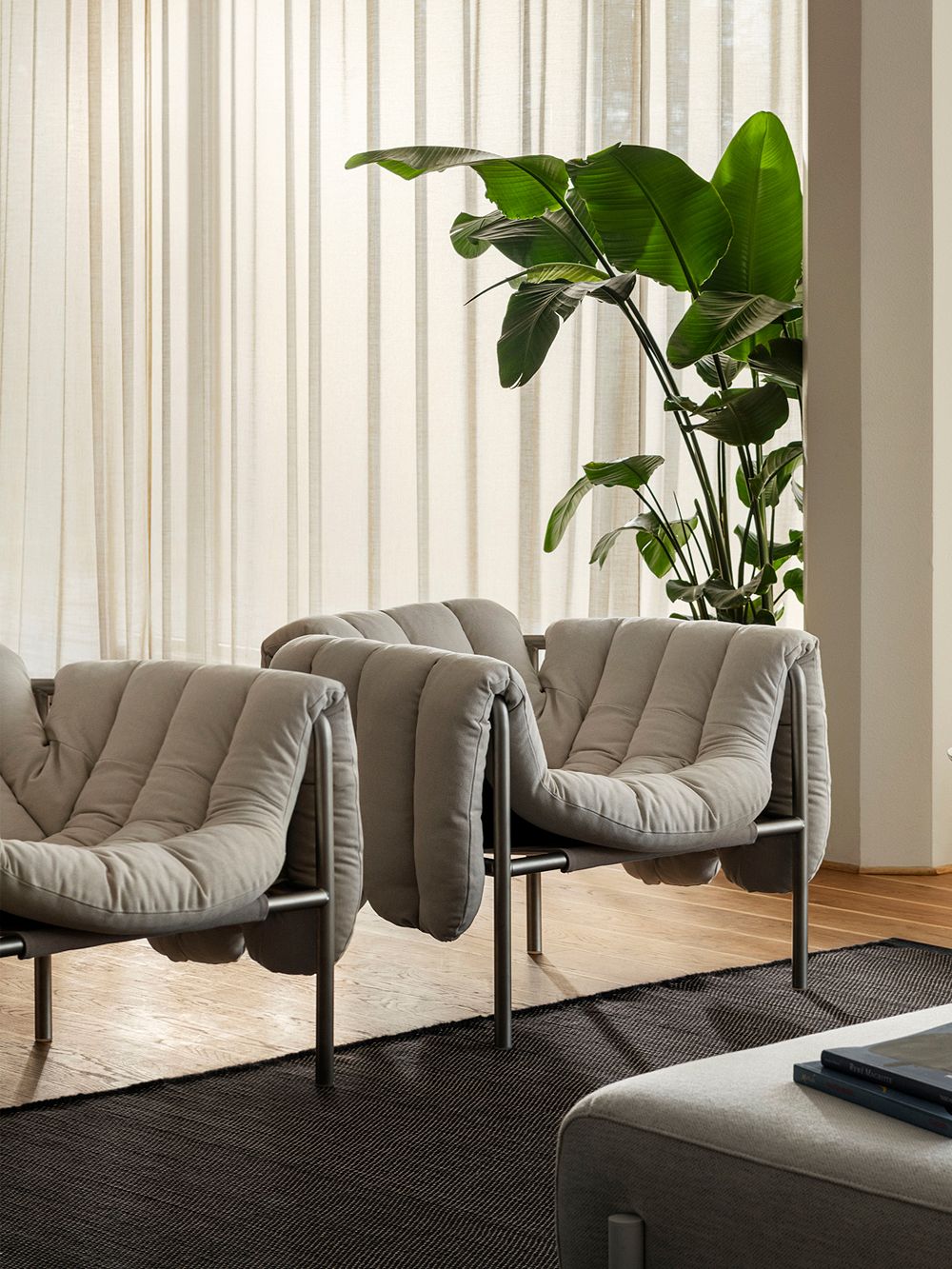 Mattress-like softness
Of the new products available this spring, Hem's Puffy lounge chairs really caught my eye. They have a distinctive design and inspire conversation – which is exactly what an interesting product should do. I would see these chairs, with their mattress-like shape designed by Faye Toogood, fitting in particularly well in 1970s-style interiors, paired with large windows, natural stone and streamlined architecture. A large green plant and thin curtains that beautifully filter the light breathe life as part of modern design.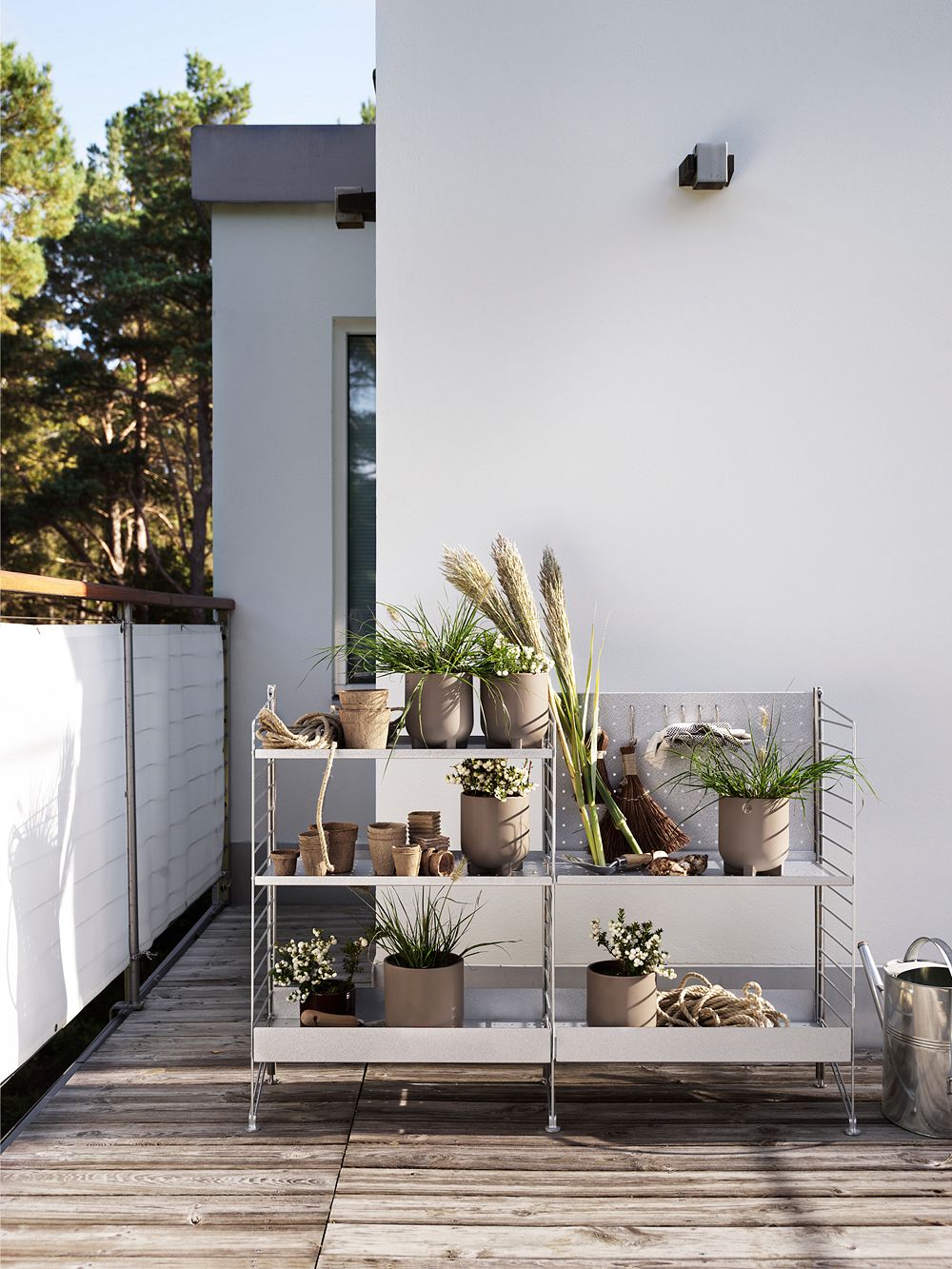 Shelving bestseller goes outdoors
Soon it will be time to start decorating outdoor spaces as well. Known for its classic shelves, String Furniture has expanded its range with shelving suitable for outdoor use. This further diversifies the company's range. Now you no longer have to compromise on style when it comes to storage solutions!
"Now you no longer have to compromise on style when it comes to outdoor storage solutions!"
Different kinds of shelving units are perfect as part of a summer kitchen layout, for example, or on a balcony to provide a level surface for flowerpots and other things. My own preference is to stack shelves full of herbs and casually sprawling greenery – and if the plants get out of hand, the modular shelf system can be conveniently extended to accommodate growth.
• String Furniture Outdoor shelving collection >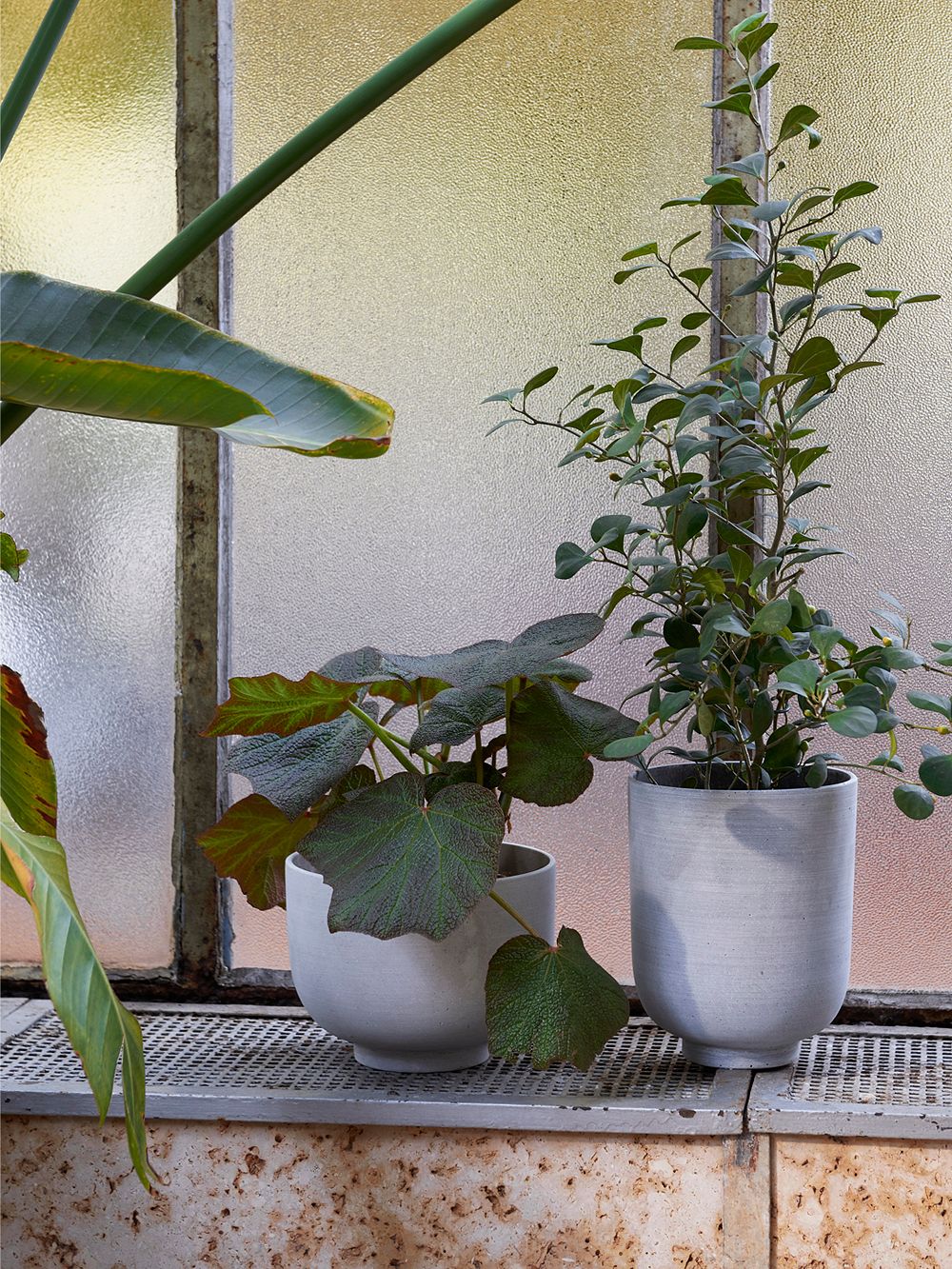 Flowerpot experiments
Beautiful flowerpots are one of my weaknesses – I could hoard them endlessly. Spring and the plant care that comes with it create the need to go through the flowerpot collection and possibly buy some new ones. &Tradition's Collect planter collection has been broadened with smaller pots in pleasantly soft shapes and shades.
The neutral-toned flowerpots in the picture are always a sure choice, but I am particularly excited about the pastel shades of blue and red in the series. The choice of pot always has some effect on the overall appearance of the plant, so you should be adventurous in trying out different shapes and colors.
• &Tradition Collect planters >
• All planters and plant pots >
Putting the finishing touch to conservatories with design
I live in an old house that has its own charm. Every now and then, however, I find myself dreaming of an elegant conservatory and large windows that would bring nature into the interior. Large green plants and well thought-out design furniture would add to the atmosphere. Vitra's LCW lounge chair, made of ash, is one of my undying favorites. Its shape is captivating, year after year. The graceful chair is equally well placed in the living room, hallway or green lounge, as in the picture.
• Vitra Plywood Group LCW lounge chair >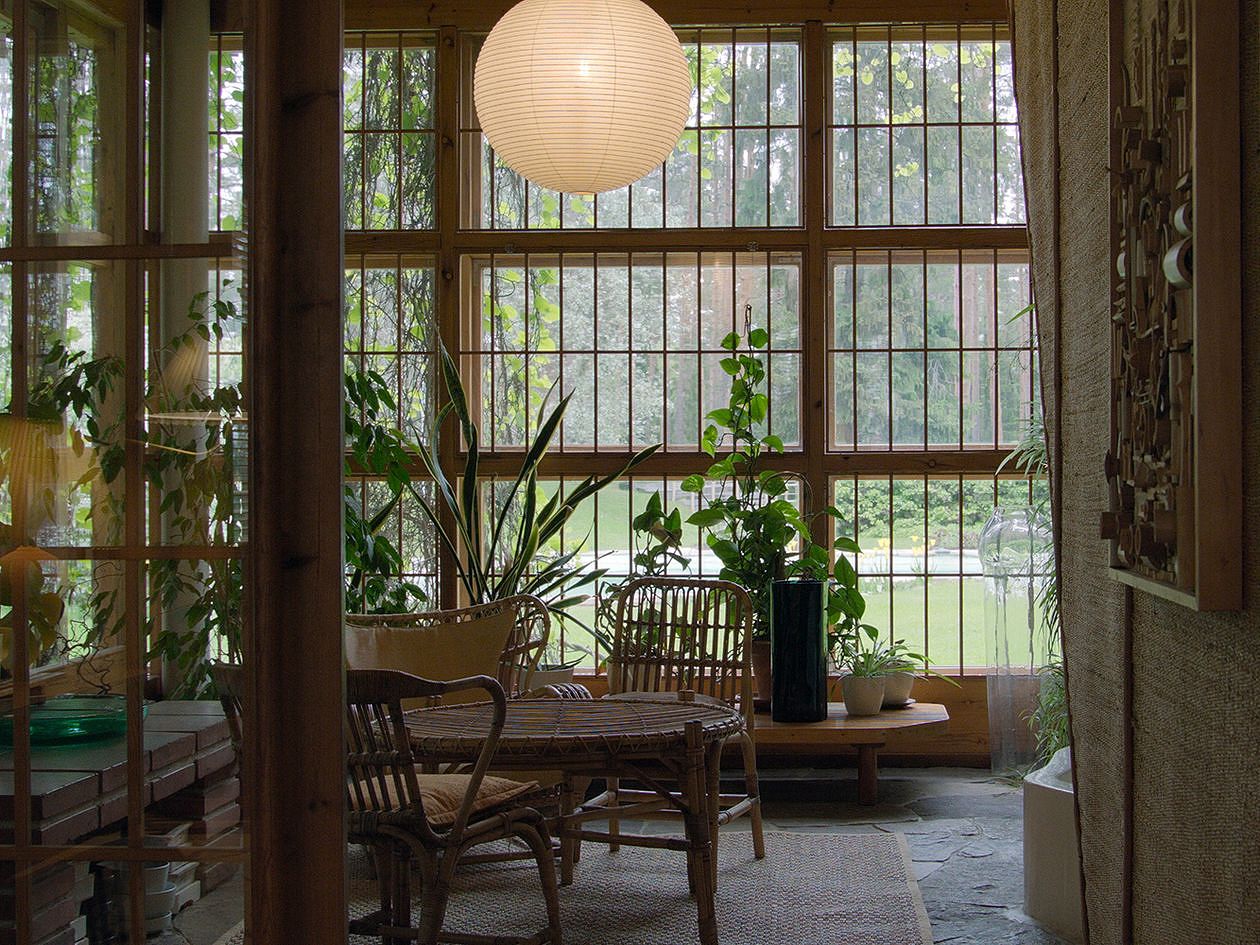 The theme continues on TV
This Easter, I plan to remain firmly placed in front of the TV. My viewing list includes the Aalto documentary directed by Virpi Suutari, which premiered in 2020 and has recently appeared in Yle Areena, available for viewing in Finland. It examines the life work and personal lives of Alvar and Aino Aalto. The documentary is excellently suited to this theme also: after all, timelessness, functionality and nature are central elements in the design work of the Aaltos.
• Design Stories article on the Aalto documentary film >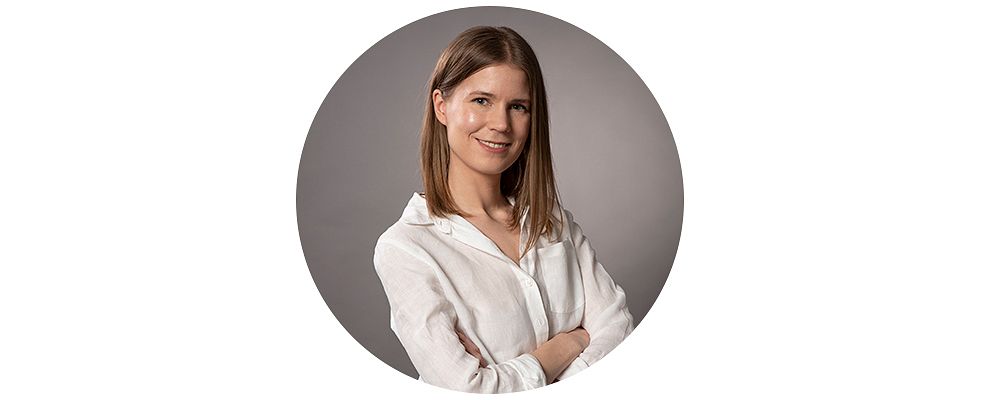 In this column, interior architect Maija Rasila picks the most inspiring products, objects and issues of the month from novel and classic items. Modern Scandinavian style can be spiced up with plenty of details, surprising colors and personal touches.
Text: Maija Rasila Photos: Manufacturers and Euphoria Films