In January, the Turku showroom enjoys the clear light of winter, freshness after New Year, and the gradually longer days. During mid-winter, there is no rush to give up the wintry feeling, but one cannot help occasionally thinking about the approaching spring and all the things that the next few months will bring along.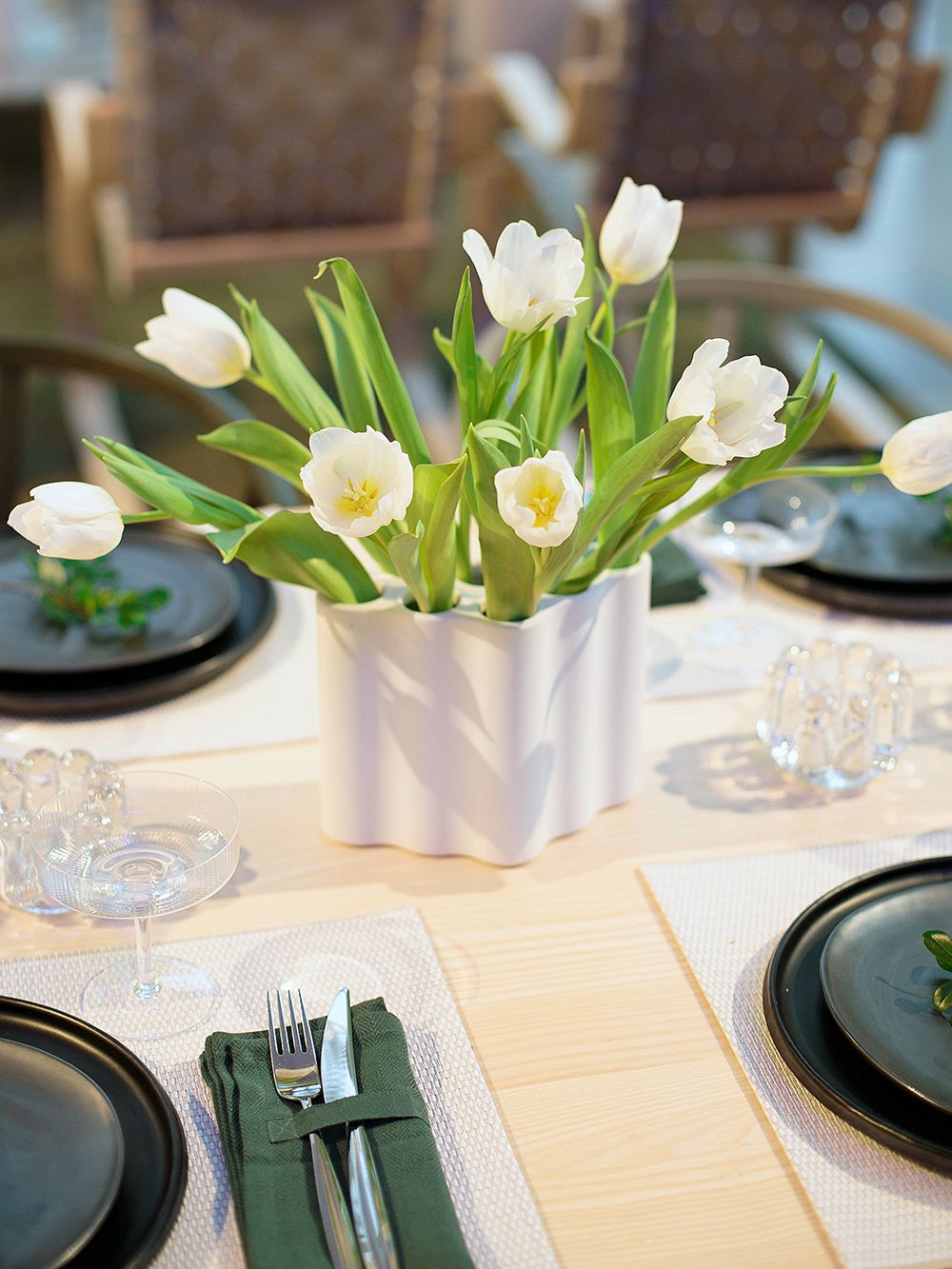 "AT THE TURN OF THE YEAR, the air is vibrating with a promise of something new: everything is still possible with the new year. Hopefulness, brightness and optimism belong to this time of year, the ideal time to make plans and to consider your hopes and aspirations for the coming months.
In January, your home becomes clearer and fresher after all the abundance of Yuletide. As we take down the Christmas decorations, we can take a look at our home, see how the space can be used and whether something needs doing up. We spend so much time indoors in the winter that this is the best time to find out what really works in your home and what doesn't.
Here are some of our current design favorites to brighten up and update your winter home."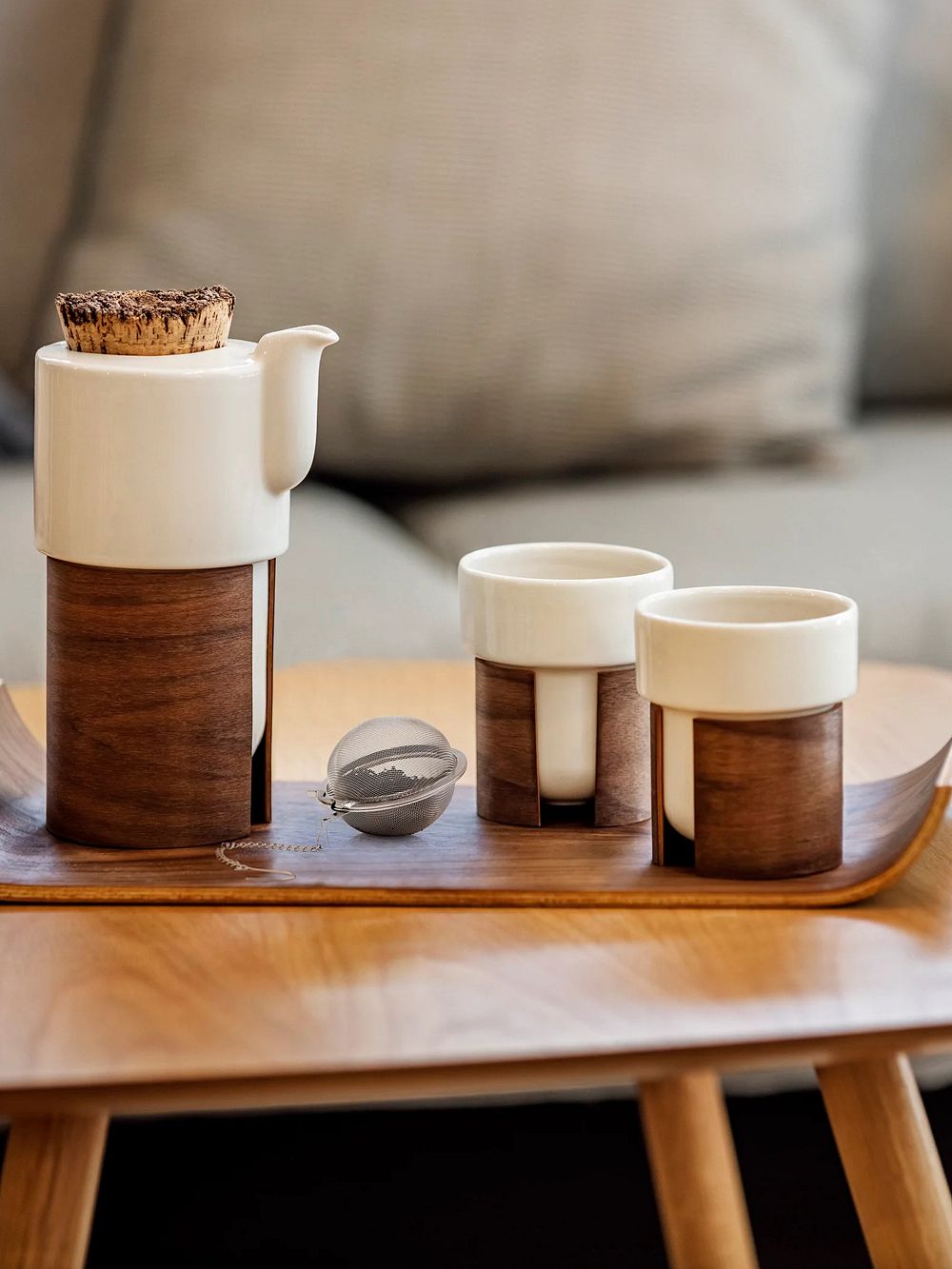 International design classic from Finland
Spending time outdoors on a sunny winter day is an absolute must. You can enjoy every ray of sunshine while the fresh winter air gets a bit of color on your cheeks. After some brisk outdoor exercise, you obviously need a hot drink, which tastes the best when served from beautiful cups.
The Warm collection by Turku-based Tonfisk Design is a classic designed by Brian Keaney. It has enjoyed praise in Wallpaper magazine, for example. The cups, combining ceramics and wood, combine a personal design with genuine functionality. The wooden ring insulates and feels comfortable to the hand, and it's easy to slip off when you wash the cup.
• Tonfisk Design's Warm cups >
• Read also: Brian Keaney's interview >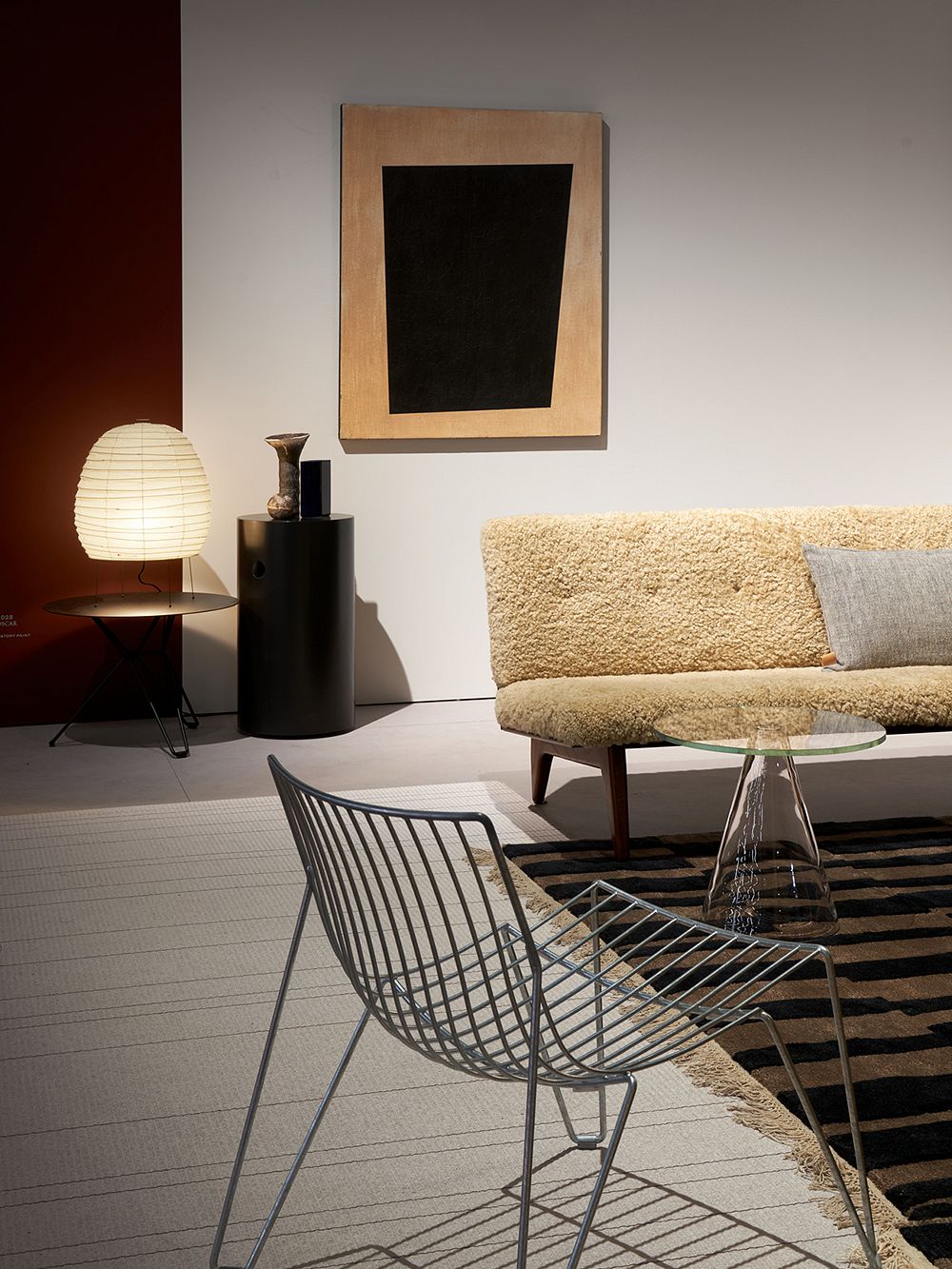 Reliable wall paint tones
Paint tones that are easy to combine are treasured by interior designer: they are balanced, not too cold and not too warm. This is exactly what Elena and Umberto, new tones to the Cover Story basic collection, have achieved. They were created by Ulla Koskinen, designer and editor of Asun magazine.
"Elena is a warm light gray interior paint, suitable as a light tone in a variety of uses."
She was inspired by modern Italian design and interior design. Elena is a gently warm light gray, suitable as a light tone in a variety of uses. Umberto, on the other hand, is a very dark gray-brown, however quite unlike a hard black. Together the tones create an exquisite combination of light and dark, which always works in home decoration.
• Cover Story's Elena interior paint >
• All interior paints >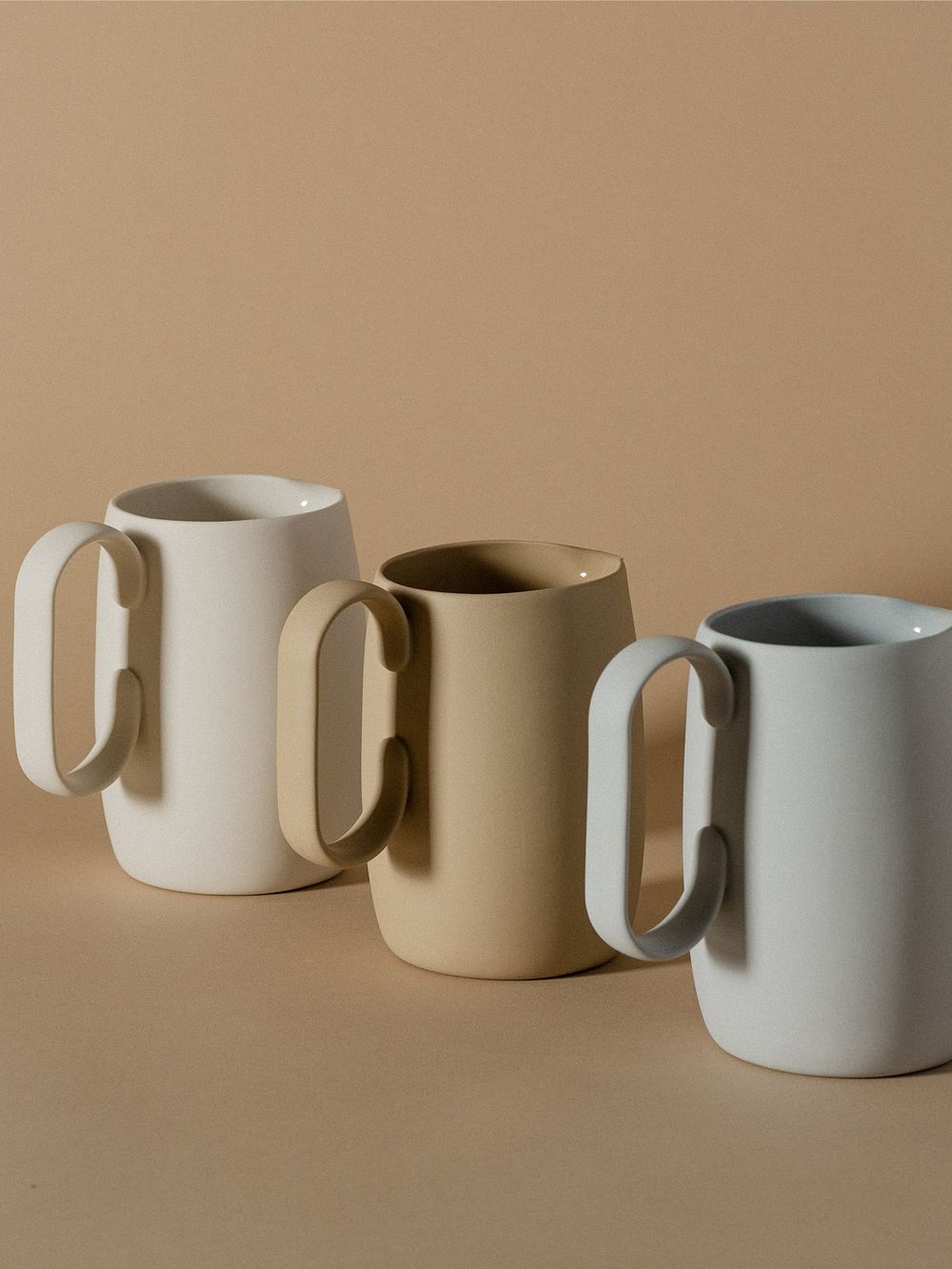 Art items for everyday use
Lokal in Helsinki is a lively and innovative gallery concept that combines an art gallery and a shop for unique design in small-scale production. Lokal has put together interesting items into what they call Local Kollection. These are also available from the Finnish Design Shop. They items are made in small batches, and some are fully handmade in the designers' studios.
The design of ceramist Saija Halko's Lokki jug is playful: it is leaning back, as if it was going to take to flight at any moment. The matt surface of the porcelain is extremely beautiful, and the soft tones are easy to combine with a variety of settings.
• Lokal Helsinki's Lokki jug >
• All jugs & pitchers >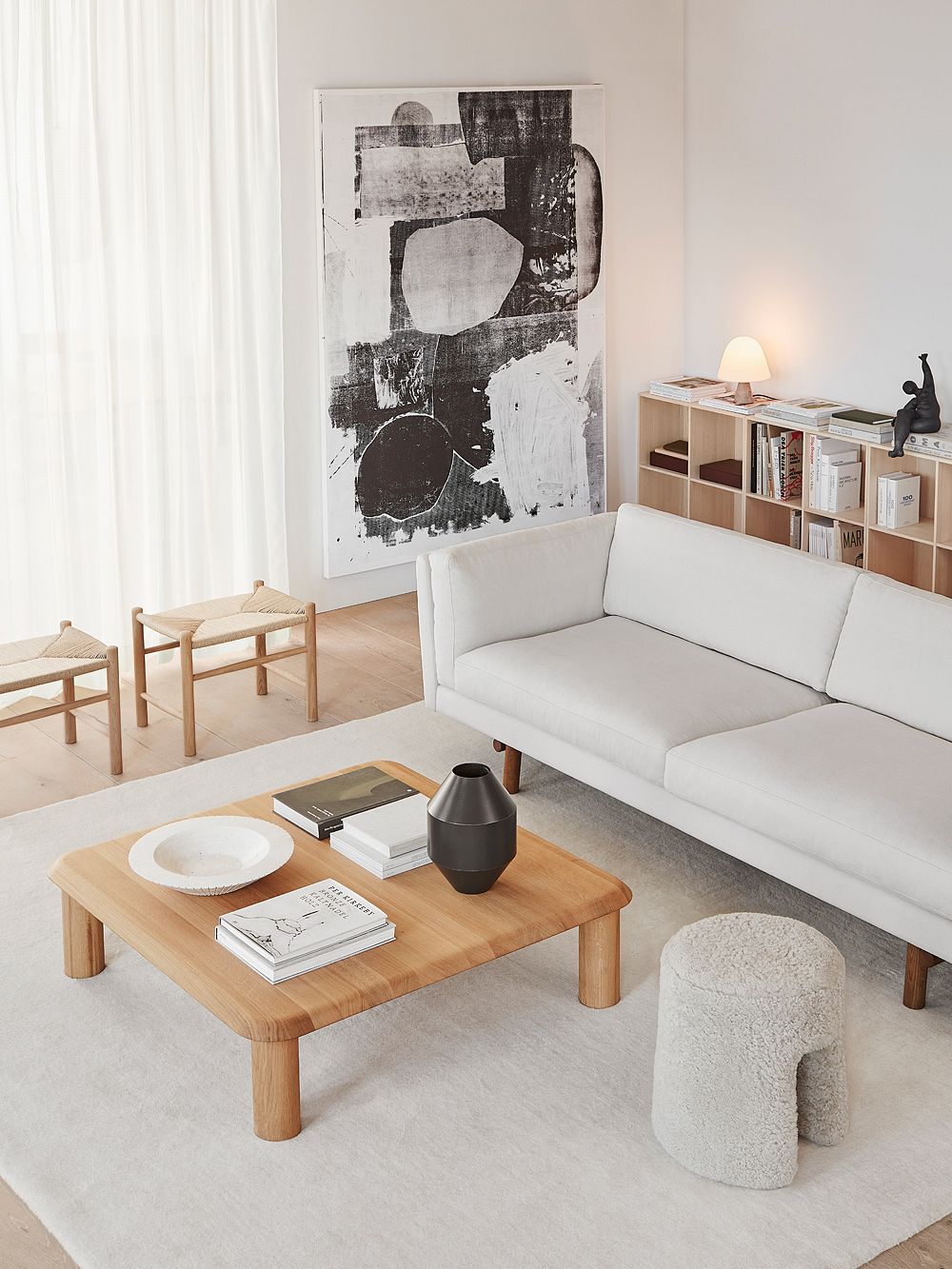 Light and strong
The Islets coffee table on display in the showroom is a prime example that a piece of furniture can be both timeless and trendy at the same time. The table designed by Maria Bruun has a simple structure with sculptural properties in its minimalist appearance. The rounded forms give the table a certain lightness, while the column-like legs make it sturdy and impressive.
The Islets table series shows how small details can have a big impact. The round corners, sloping edge of the tabletop and the thick legs are the only exceptions to a regular table, but with these subtle changes, Bruun has been able to create unique piece of modern furniture that will stand the test of time.
• Fredericia's Islets coffee table >
• All coffee tables >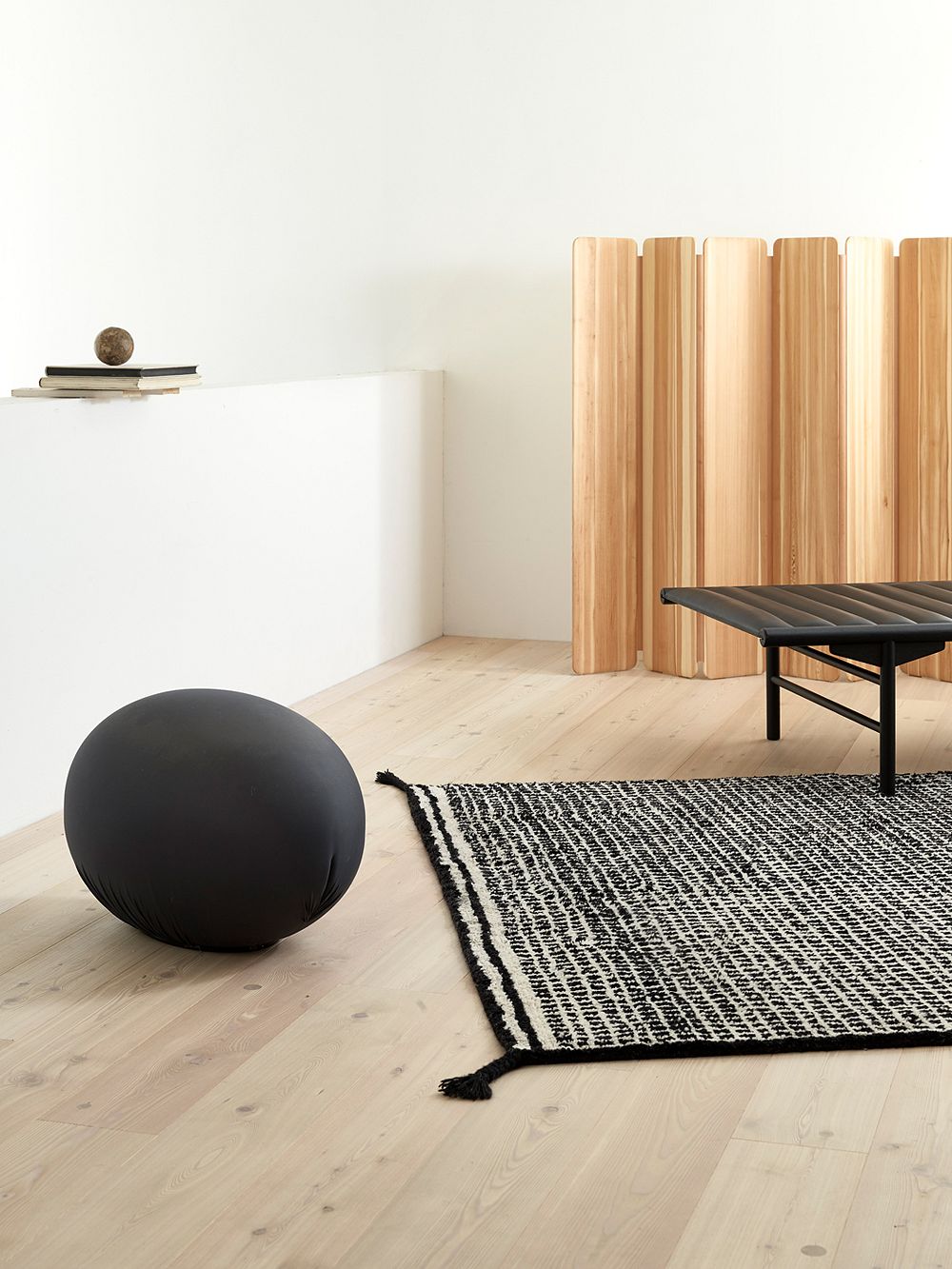 Wool under your feet and around you
In mid-winter, home textiles play an important role, because they provide warmth and create a cozy softness. The ideal material for this is wool. When walking on a thick wool rug, the plush surface caresses your soles and feels inviting. And if you wrap yourself inside a wool blanket, it doesn't matter if the room is a bit cool and drafty.
If your home has plenty of hard surfaces and the floors seem cold, a wool pile rug is a particularly good choice, because it also improves acoustics. The black-and-white Grid wool rug by Woodnotes is graphically impressive and yet delightfully bohemian thanks to the relaxed, undulating pattern, end stripes and corner tassels.
"If your home has plenty of hard surfaces and the floors seem cold, a wool pile rug is a particularly good choice."
During cold days early in the year, you can take the textiles outdoors to make them smell fresh. Throws can be left outdoors for a while or just shaken in crisp winter weather. Rugs can be cleaned in freshly fallen snow with the pile facing down, provided it's at least minus 5 degrees Celsius. After that, beat or shake, and you're done washing your rug!
• Woodnotes' Grid rug >
• All wool rugs >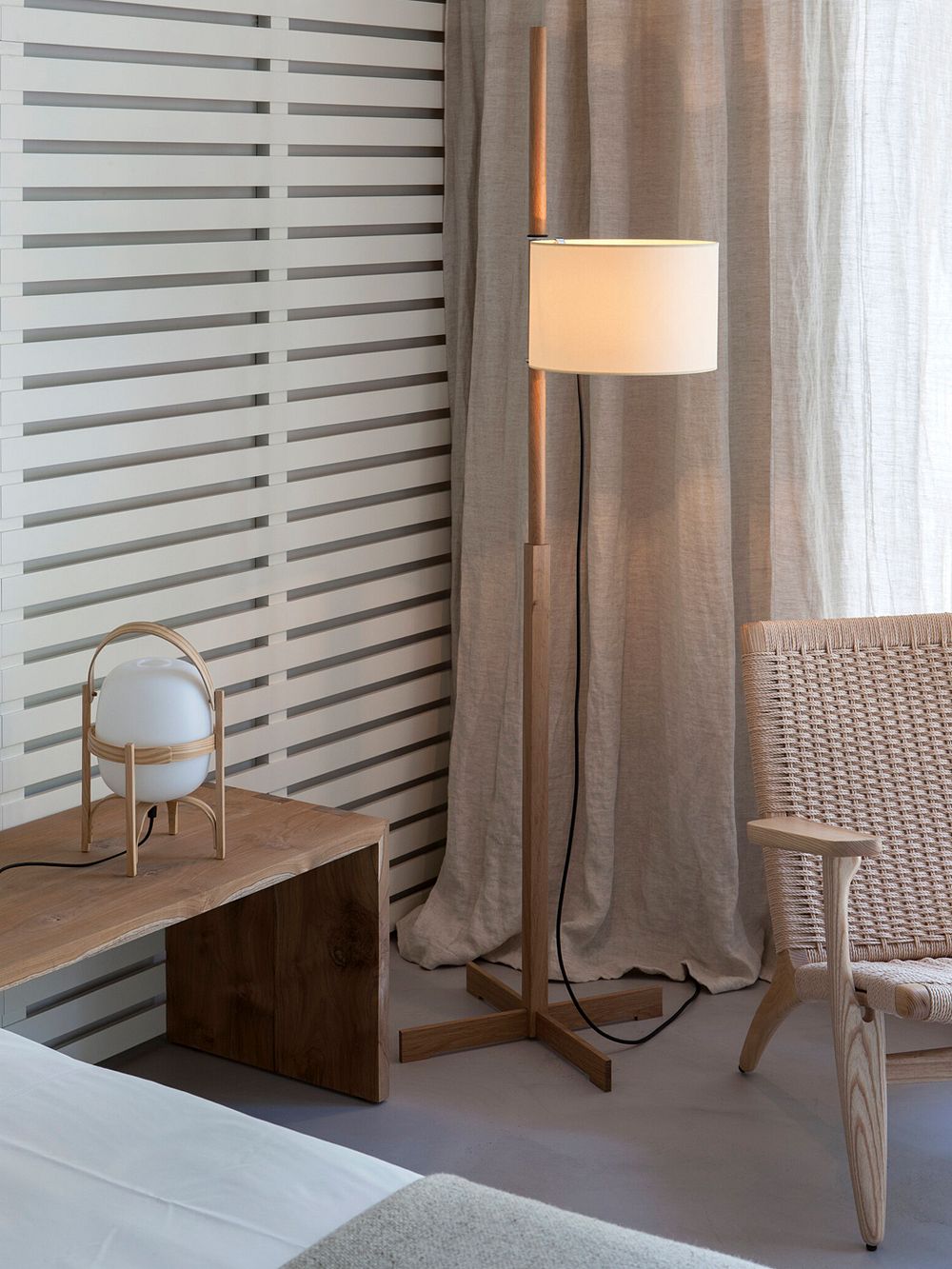 Catalan design master
Miguel Milá, known best for his Cesta and Cestita lamps, is one of the pioneers of modern Spanish design. When he started as an interior designer in the 1950s, there was practically no industrial design in the country, and most products we made by hand.
Although there was a shortage of just about everything, Milá began to design and manufacture lamps and furniture along his own company's traditions, making use of new technologies. In the early 1960s, he created the first versions of both the TMM floor lamp and the Cesta lamp. Today, both classic lamps are made by Santa & Cole.
Milá is particularly relevant today, as Apartamento has published Miguel Milá: A Life in Design, a book about his career, life and work. The book contains fascinating archive pictures, drawings and photos to learn more about his work.
• Designs by Miguel Milá >
• Read also: Miguel Milá trusts in a process of craftsmanship >
---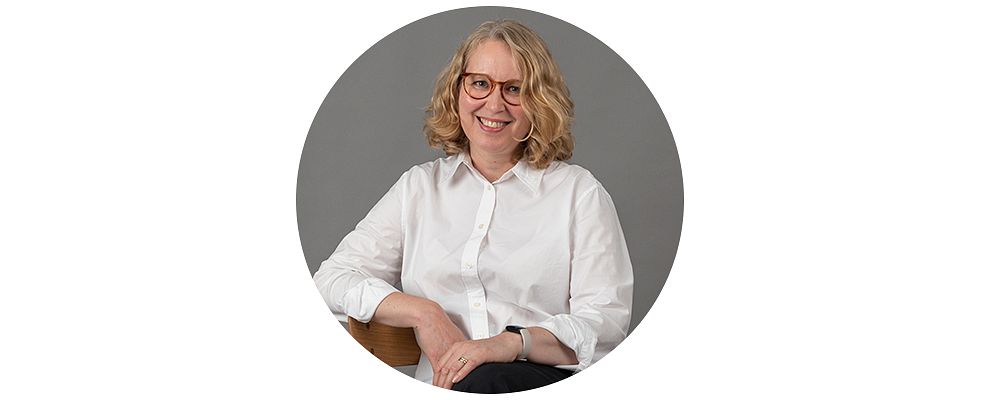 Interior designer Riikka Soini-Ferraguto, who works at Finnish Design Shop's showroom, appreciates functional and beautiful design and strives to make long-term choices. Natural materials and vintage finds give any space character and softness.
---
See also:
• Finnish Design Shop's showroom >
• All items at Finnish Design Shop >
Text: Riikka Soini-Ferraguto Photos: Manufacturers