Wake slumbering indoor plants up gently by offering some extra care: changing the soil and choosing functional potting will get your precious plants spring-ready – and your home as well! Choose your perfect match from our collection of gorgeous pots and planters to bring in spring.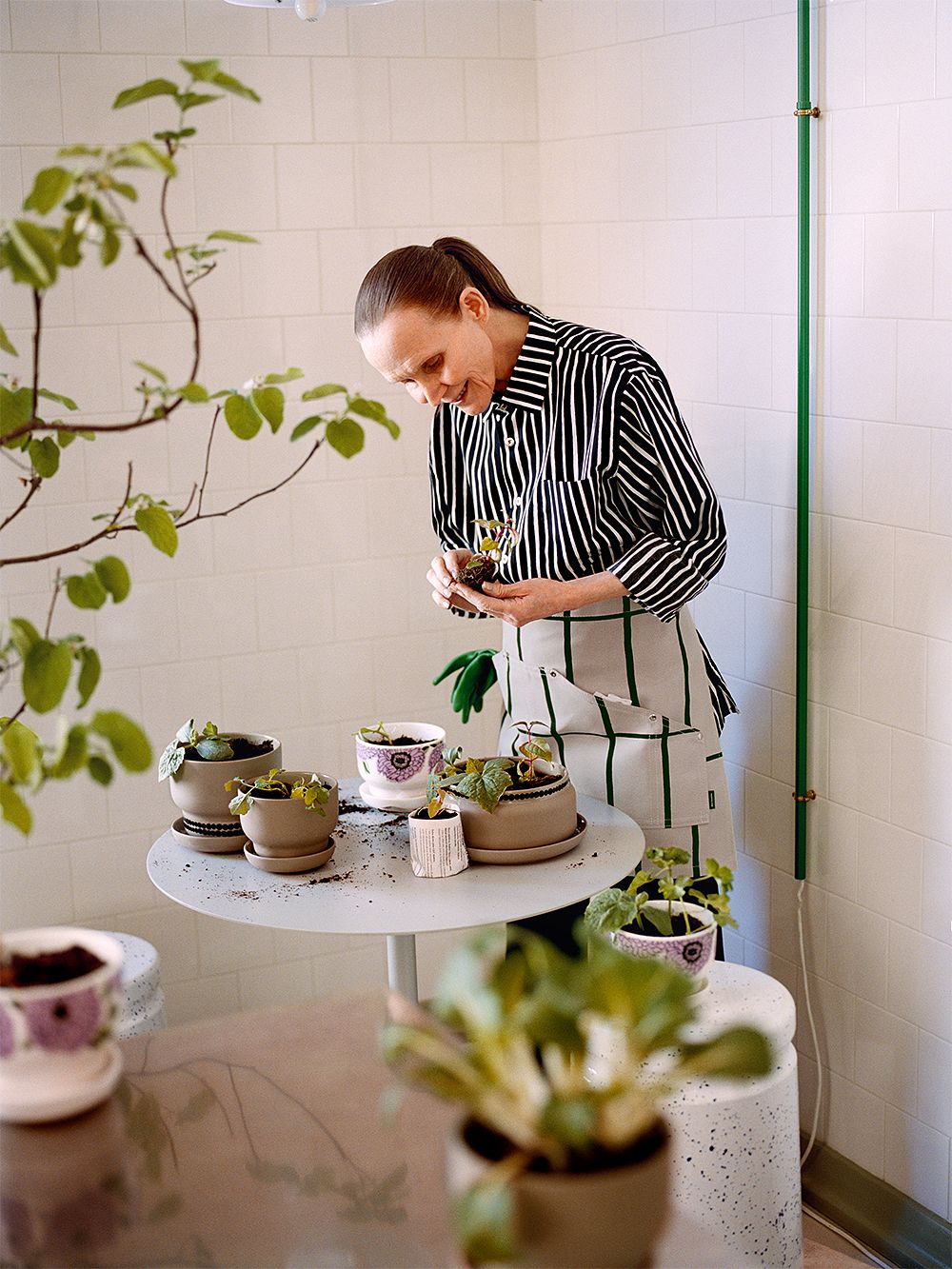 Marimekko's new flower pots are ready to bloom
Marimekko's delightful Räsymatto and Primavera flower pots designed by Sami Ruotsalainen combine a seemingly simple, minimalist form and Marimekko's classic prints: the jovial Räsymatto print by Maija Louekari and the luscious Primavera print by Maija Isola. The pots come with a saucer and have a hole on the bottom for drainage.
• Marimekko's Räsymatto and Primavera planters >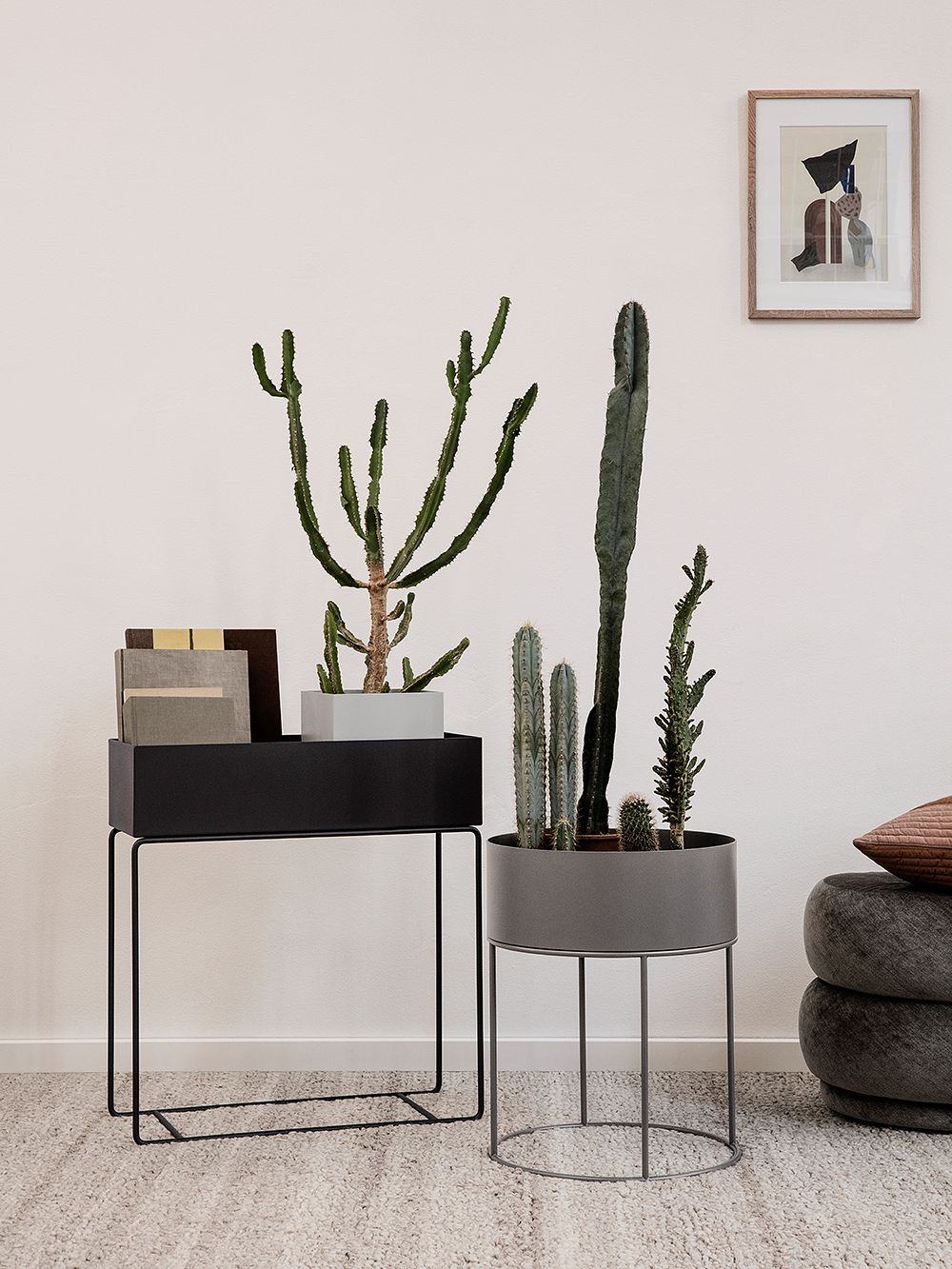 Plant box keeps both plants and household items organized
The Plant box planter by Ferm Living is an ingenious piece of modern furniture, that can be used as a table for flowers, or as a beautiful storage unit – or both!
The streamlined, airy Plant box is an easy fit for any space or style and can also be used outdoors.
Choose a round or a rectangular Plant Box and opt for accessories such as dividers and trays to make it even more versatile. The Plant Box is available in various beautiful hues.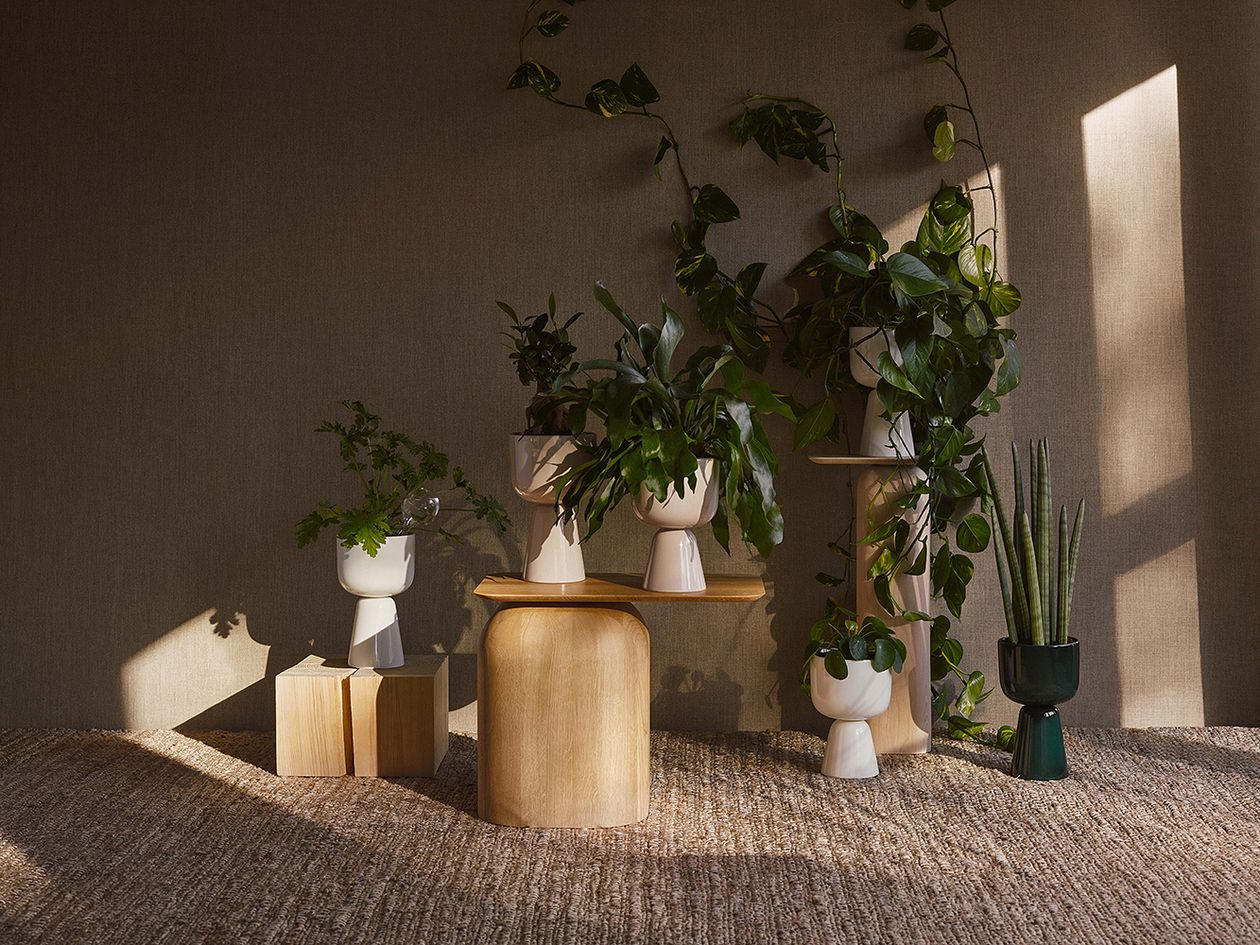 Iittala's Nappula pots are delightfully eccentric
Iittala's fun Nappula planters complement the vastly popular Nappula collection designed by Matti Klenell. The timeless yet contemporary pots offer a home for all houseplants from tiny succulents to lush ferns. The visually pleasing design of the Nappula planter makes it an eye-catching stand-alone element, but the different sixes and shades can also easily be combined as a stunning ensemble.
• Iittala's Nappula plant pot >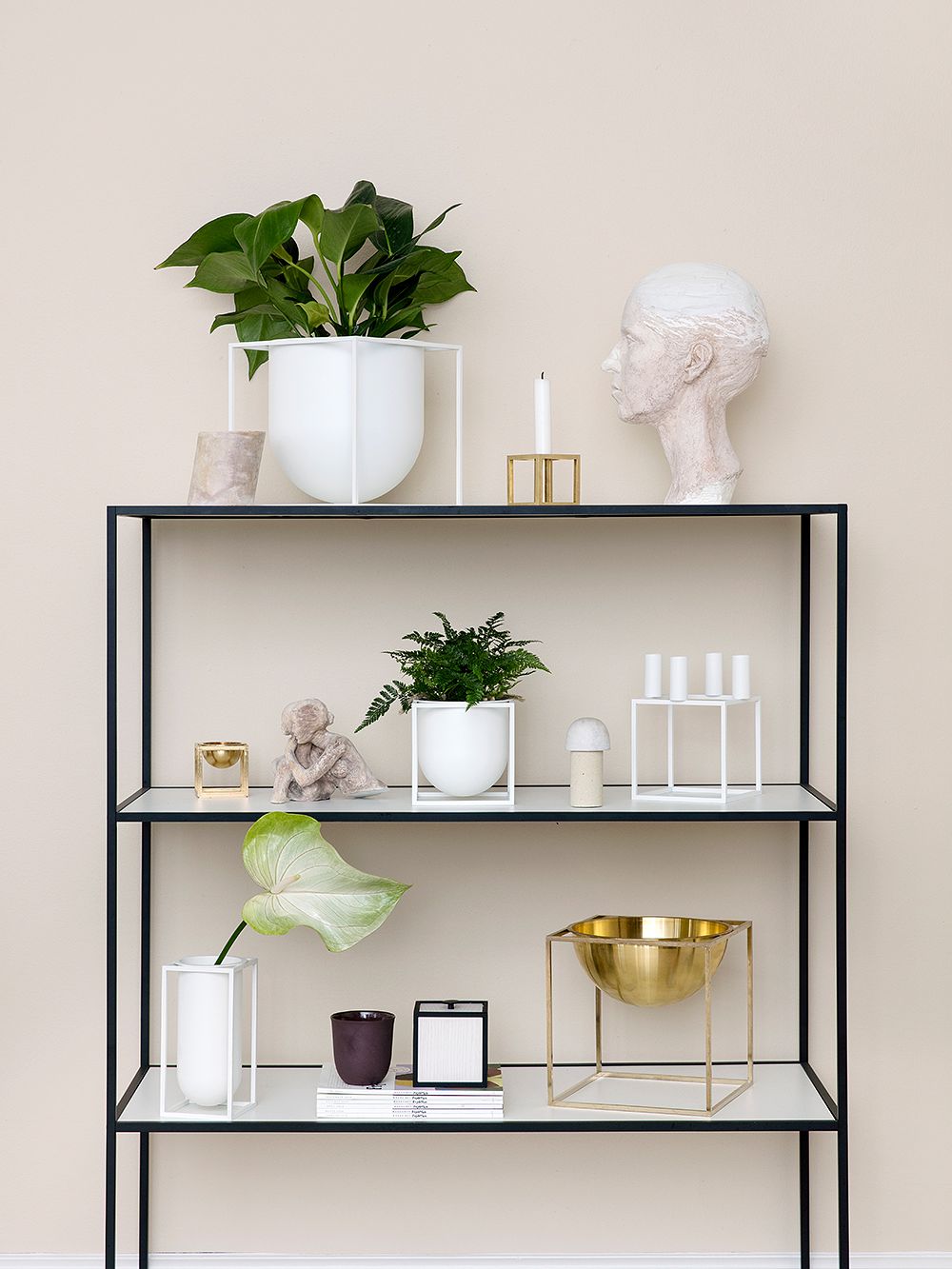 Kubus is perfect for both plants and precious knick-knacks
By Lassen's Kubus collection includes a series of charming, geometrical bowls, pots, and vases. The beautiful, minimalist pots are perfect for indoor plants, but they can also be used for stylish storage and serving! The Kubus series is available in several colors and sizes.
• By Lassen's Kubus plant pot >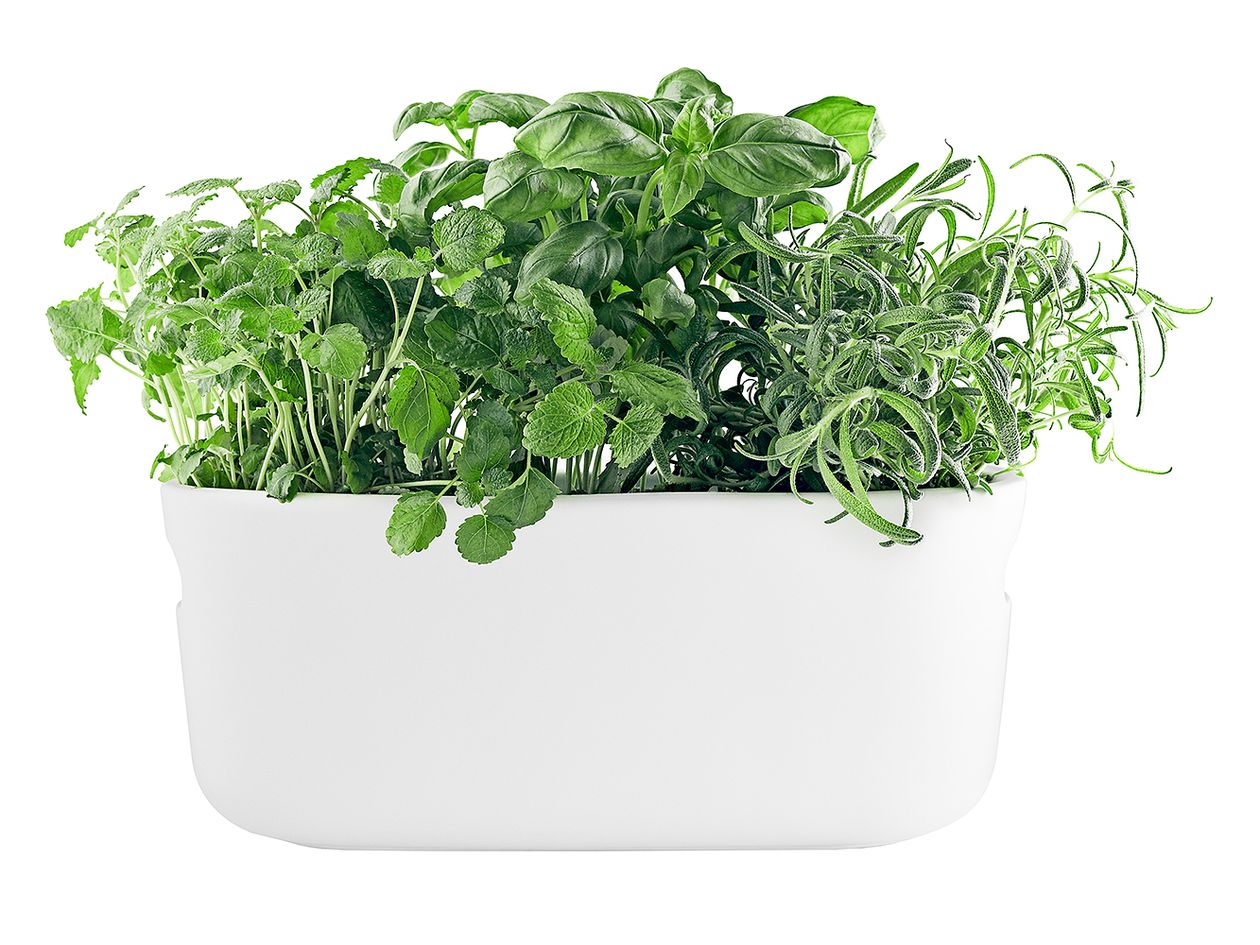 Eva Solo's herb organizer helps keep greens greener
Fragrant herbs and fresh salads are easy to grow and take care of and even easier with Eva Solo's self-watering herb organizer – even for the more absent-minded gardener. The award-winning herb station features a water tank and a capillary mat that takes care of watering for you, and the clever handles make it easy to move the pot around. The herb organizer is available in black and white.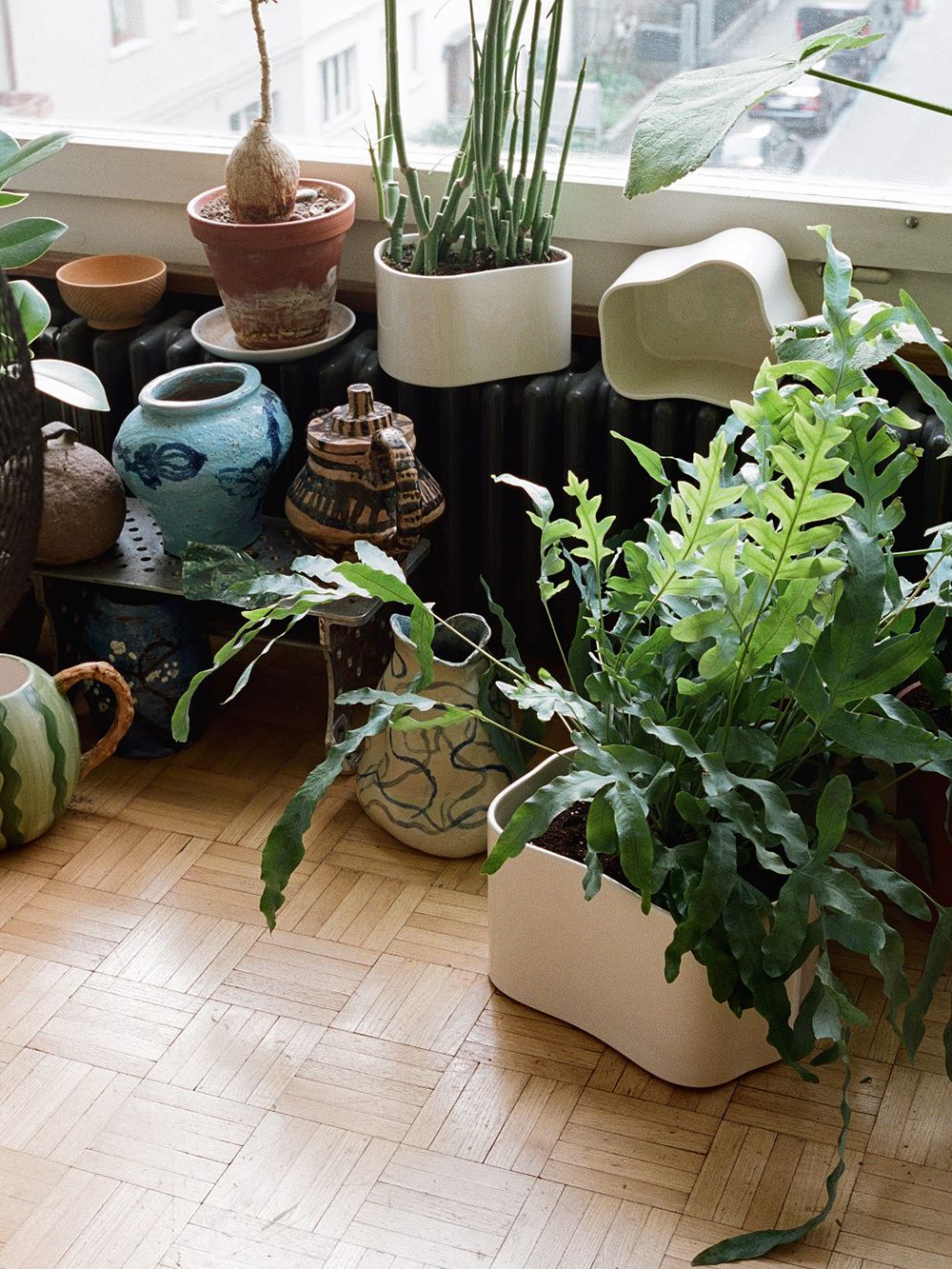 Artek's Riihitie pots carry a calm, earthy tone
The iconic Riihitie pots were originally designed by Aino Aalto to decorate the patio of the Aaltos' family home in Helsinki. Named after the home-street of Alvar and Aino Aalto, the timeless, fluid shape of hand-made pots emits the Aaltos' strong connection to nature.
Group plants together using different sizes and shades of the Riihitie pot to form an eye-catching yet relaxed ensemble.
The Riihitie pots do not feature a drainage hole so when planting, it is best to add a layer of gravel or expanded clay at the bottom to avoid roots from sitting in stagnant water.
• Artek's Riihitie plant pot >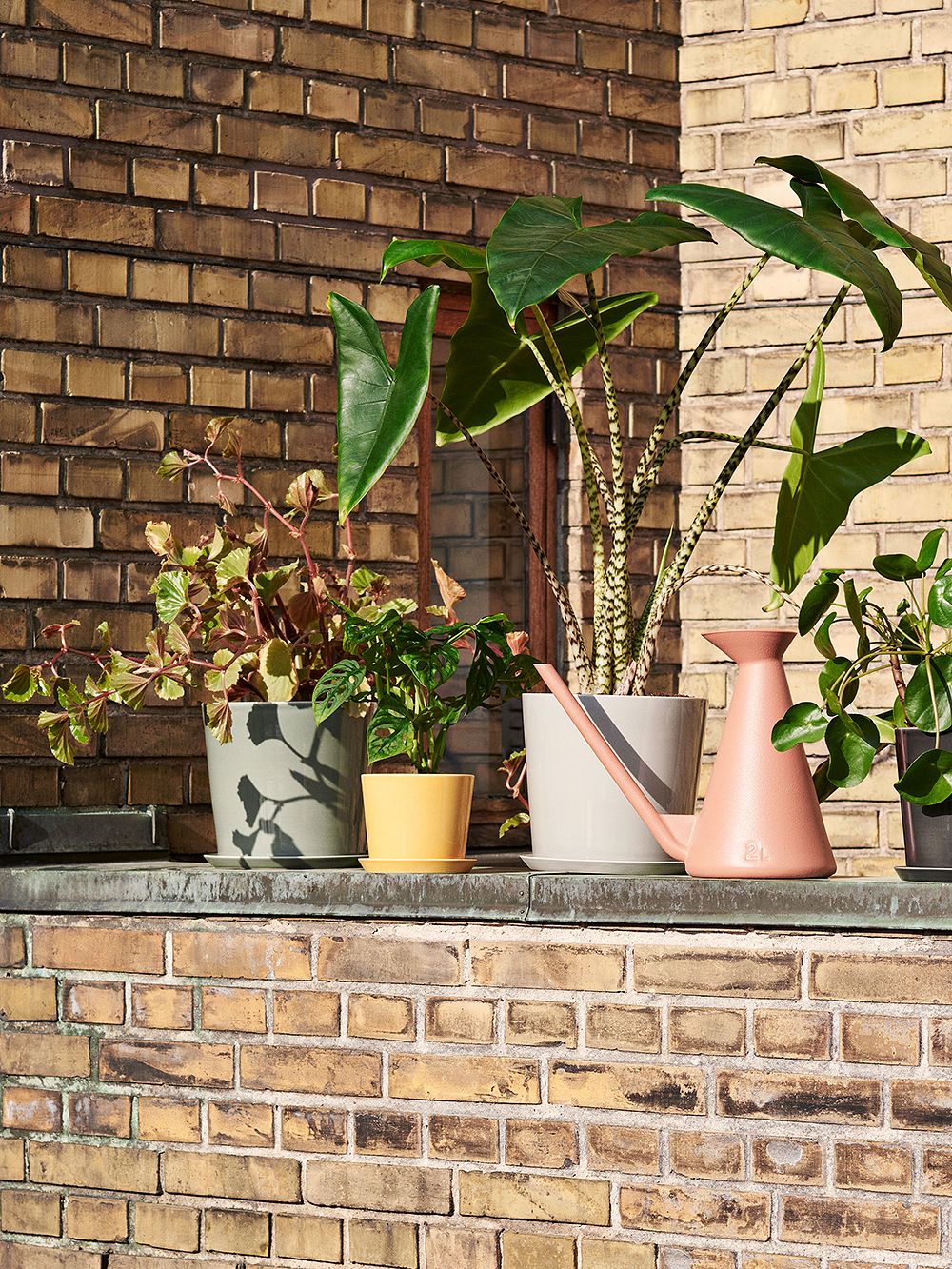 Hay's Botanical Family pots are right at home on your patio
The colorful pots and saucers of the Botanical family by Hay kick off spring season both indoors and on your patio or balcony. The fresh shades combined with glossy metals bring in instant spring! Group different colors and sizes to create a gleeful combo or opt for monochrome for a more timeless look. The Botanical family pots come with saucers, and have a hole in the bottom for drainage.
• Hay's Botanical Family planters >
More inspiration for the spring home:
• Indoor gardening at Finnish Design Shop >
Text: Mira Ahola Images: Manufacturers