The Finnish Design Shop team visited the sunny Milan to scout new and upcoming products. The annual furniture fair showcased more than 1800 brands, and a part of the Milan Design Week events was held in the showrooms in the city center. See our favorites from Milan!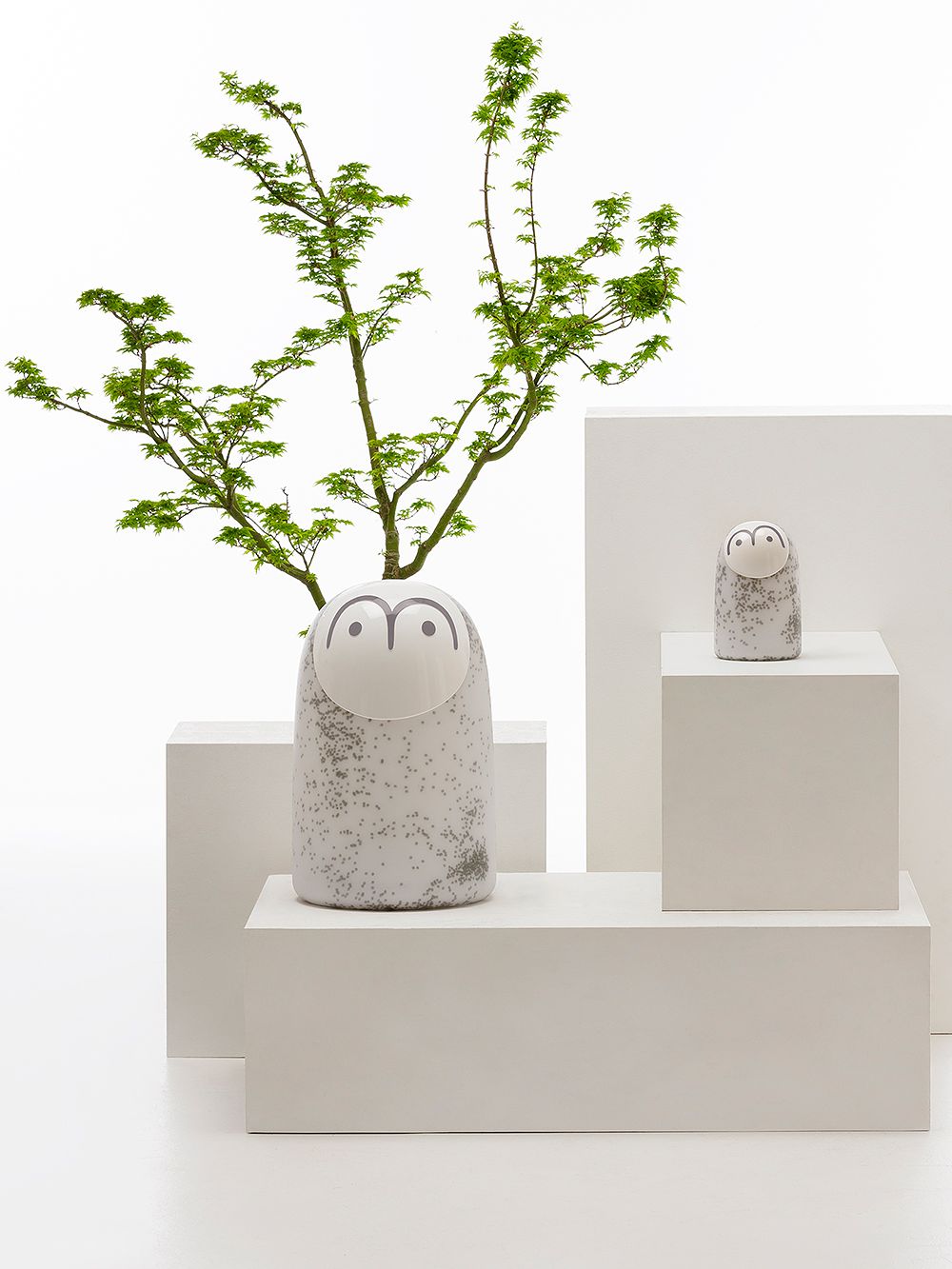 1. Magis – Linnut lamps & Vitrail mirrors
The Italian Magis has transformed Oiva Toikka's iconic glass birds into polycarbonate lamps. The Linnut collection features five birds with a glass-like surface that filters soft light. The lamps are cordless, so they can be moved around freely.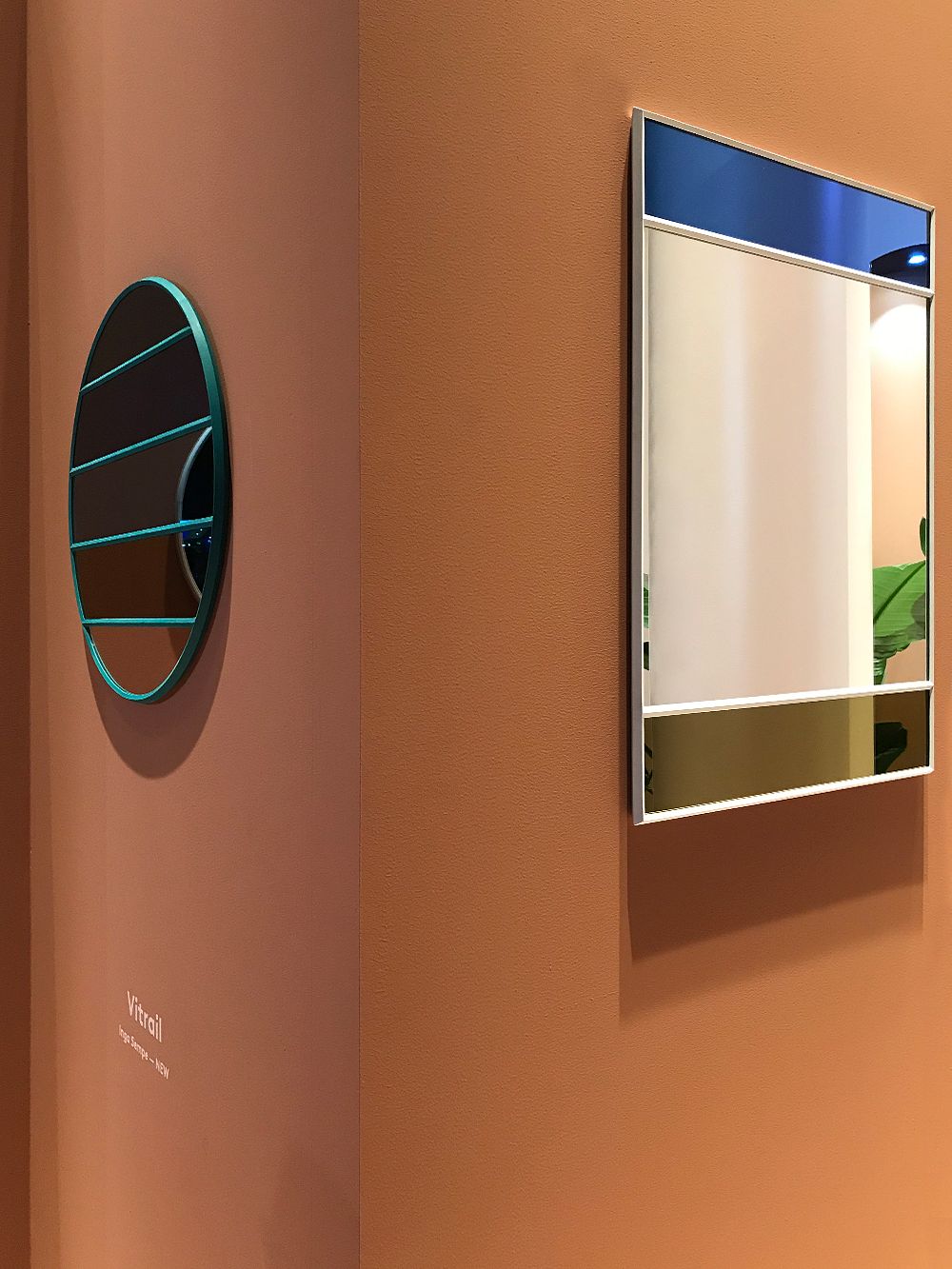 Another one of Magis' interesting novelties is the Vitrail mirror series by Inga Sempé. She drew her inspiration from old Venetian mirrors, and the outcome is a fascinating mixture of clear and colored glass. The brand's stand, designed by the Note Design Studio, was one of the most impressive ones at the fair and received the Salone del Mobile.Milano Award.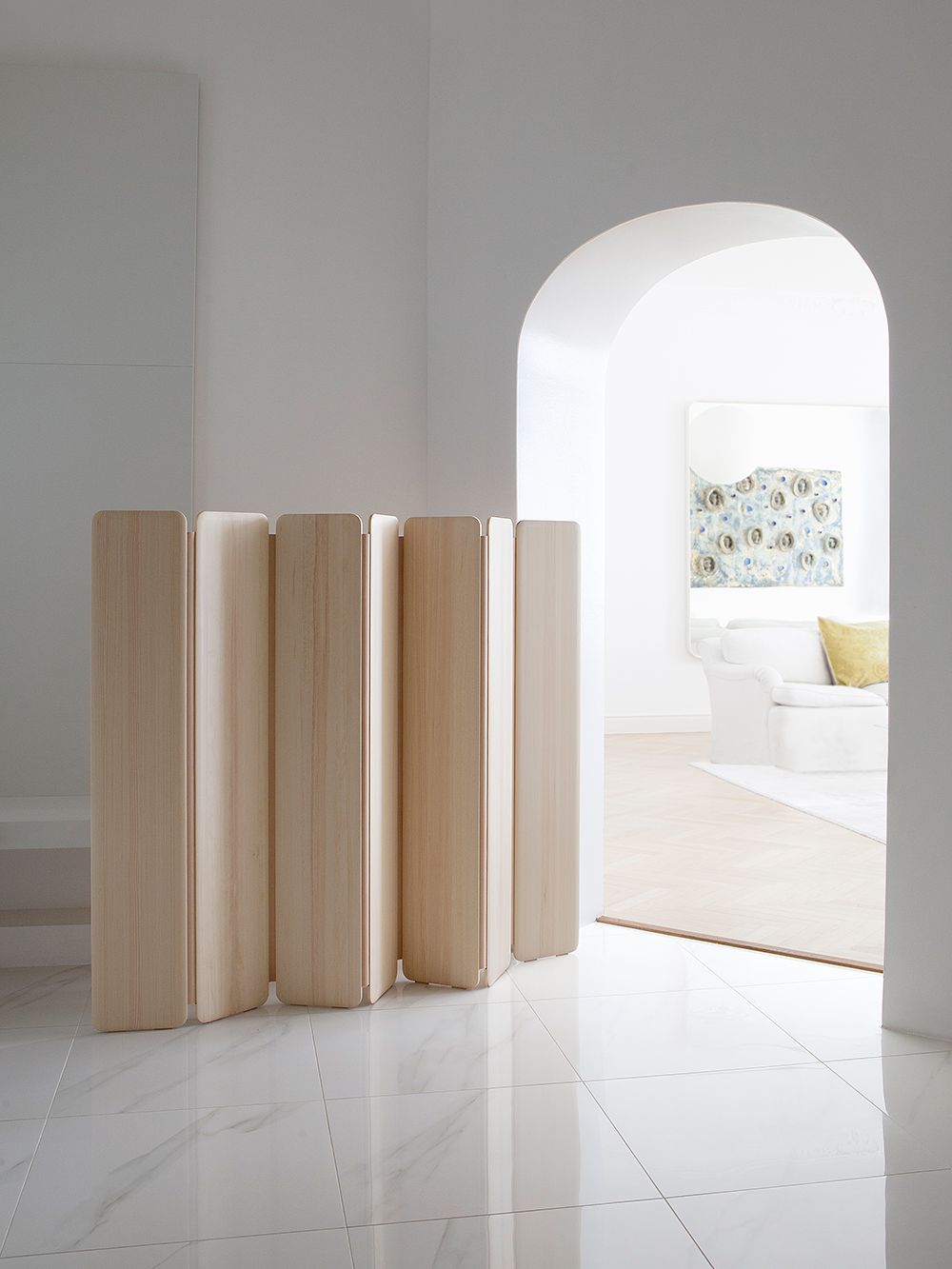 2. Nikari – Separat wall divider
Nikari launched Cecilie Manz's elegant wall divider Separat at the fair. We especially loved the mix of pinewood and light leather. The wall divider is also available in ash, and its height is 130 cm.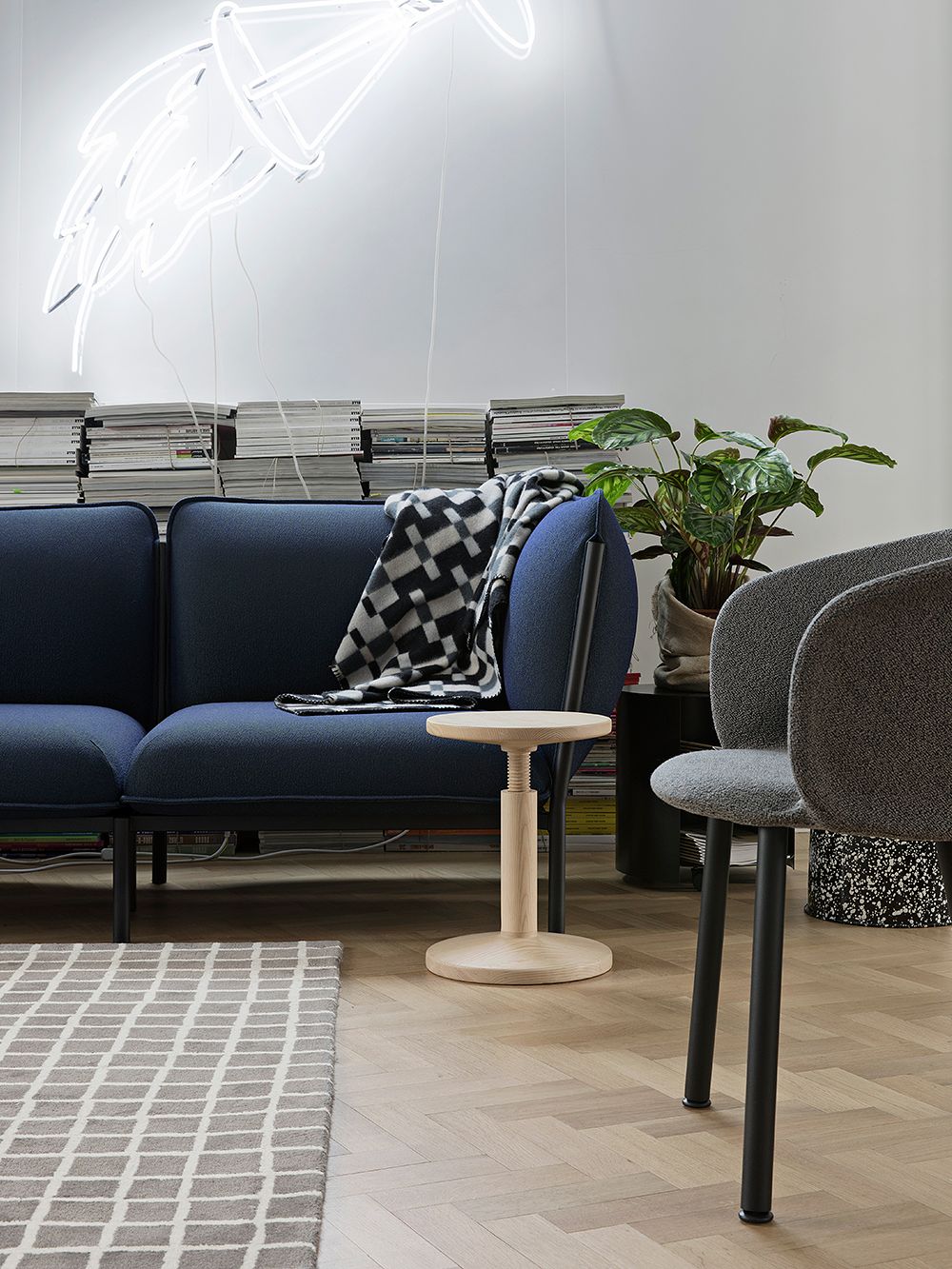 3. Hem – Kumo sofa
Hem presented their new designs in the city center of Milan. One of our favorites was the Kumo sofa, designed by Anderssen & Voll. Kumo (Japanese for 'cloud') consists of modules, and it's possible to combine them according to the available space. The basic one-seat element can be continued into a sofa for four people!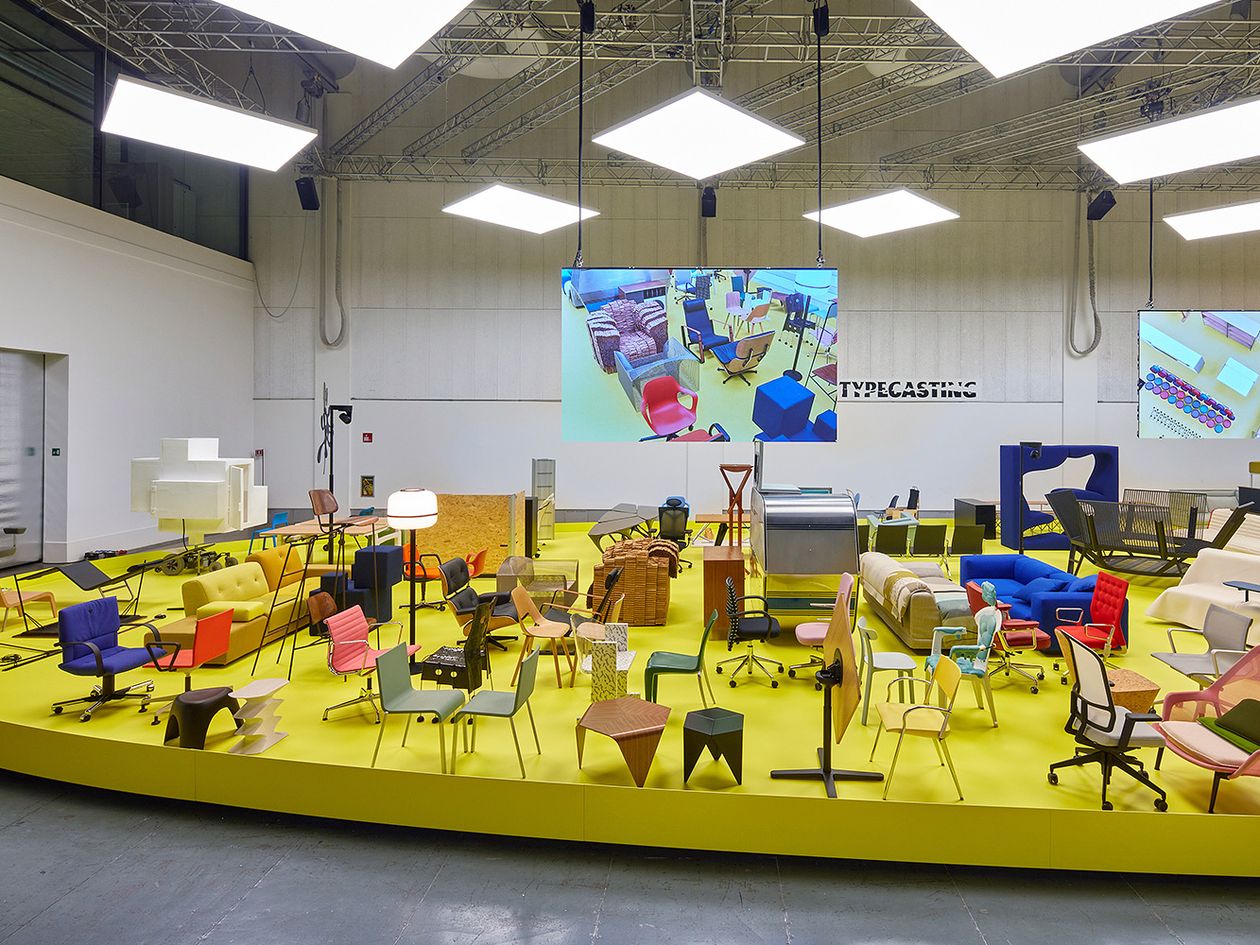 4. Vitra – Typecasting exhibition & Eames fiberglass chairs
Vitra had a strong presence in Milan. La Pelota, a former sports arena, hosted Vitra's exhibition Typecasting, curated by Robert Stadler: 200 pieces of furniture, items, and prototypes from Vitra's archives were classified into nine social groups. The insightful exhibition made the visitor think of furniture as personalities.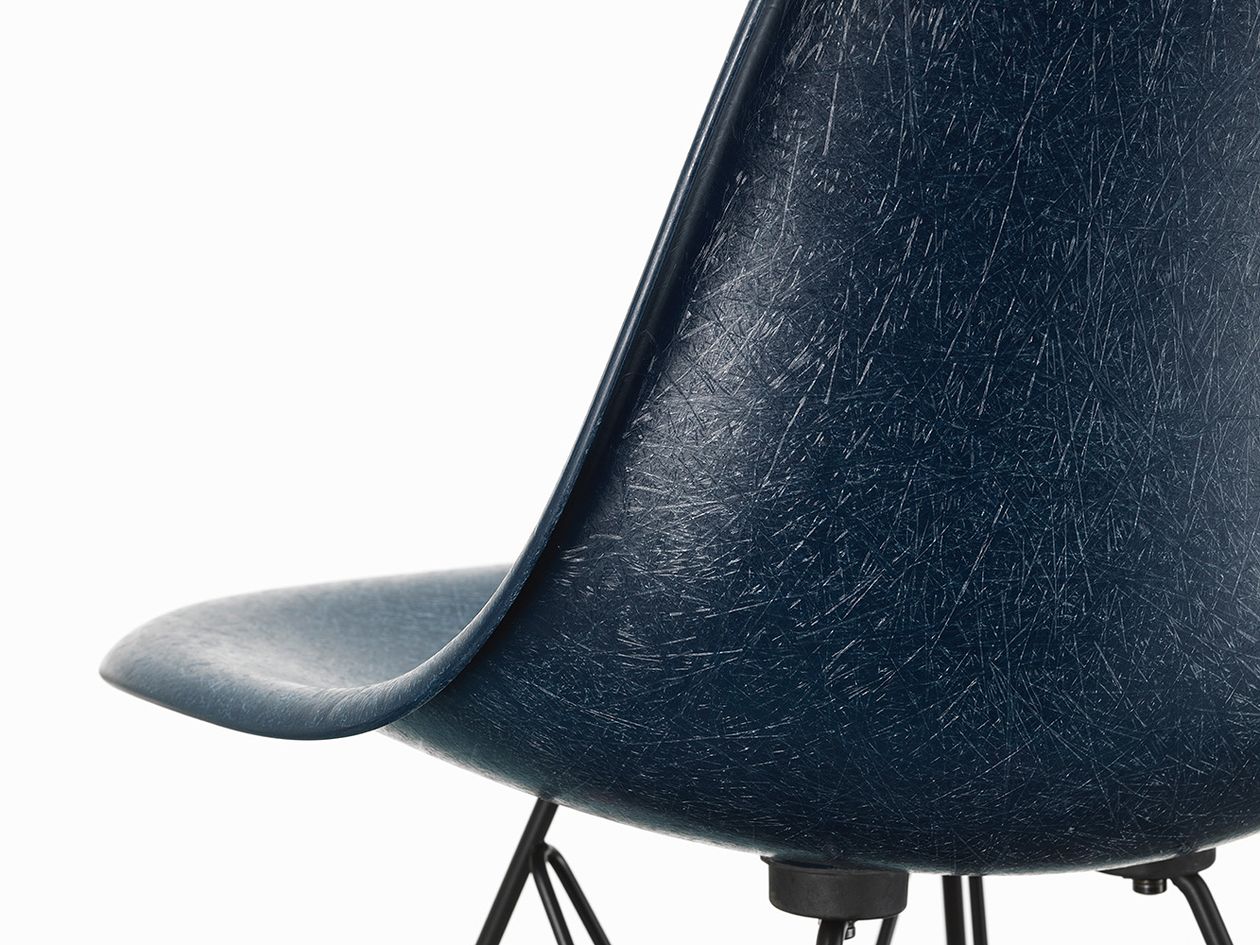 At the fair, Vitra's stand, upholstered in light wood, was one of the most beautiful ones. It included an outstanding detail of a blooming apple tree that was brought to Milan from the Vitra Campus. The most popular launch had to be a collection of Charles and Ray Eames' classic chairs, now available in the original design with fiberglass seats. Issues with the production have been solved, and the chairs will be on the market next year in six colors.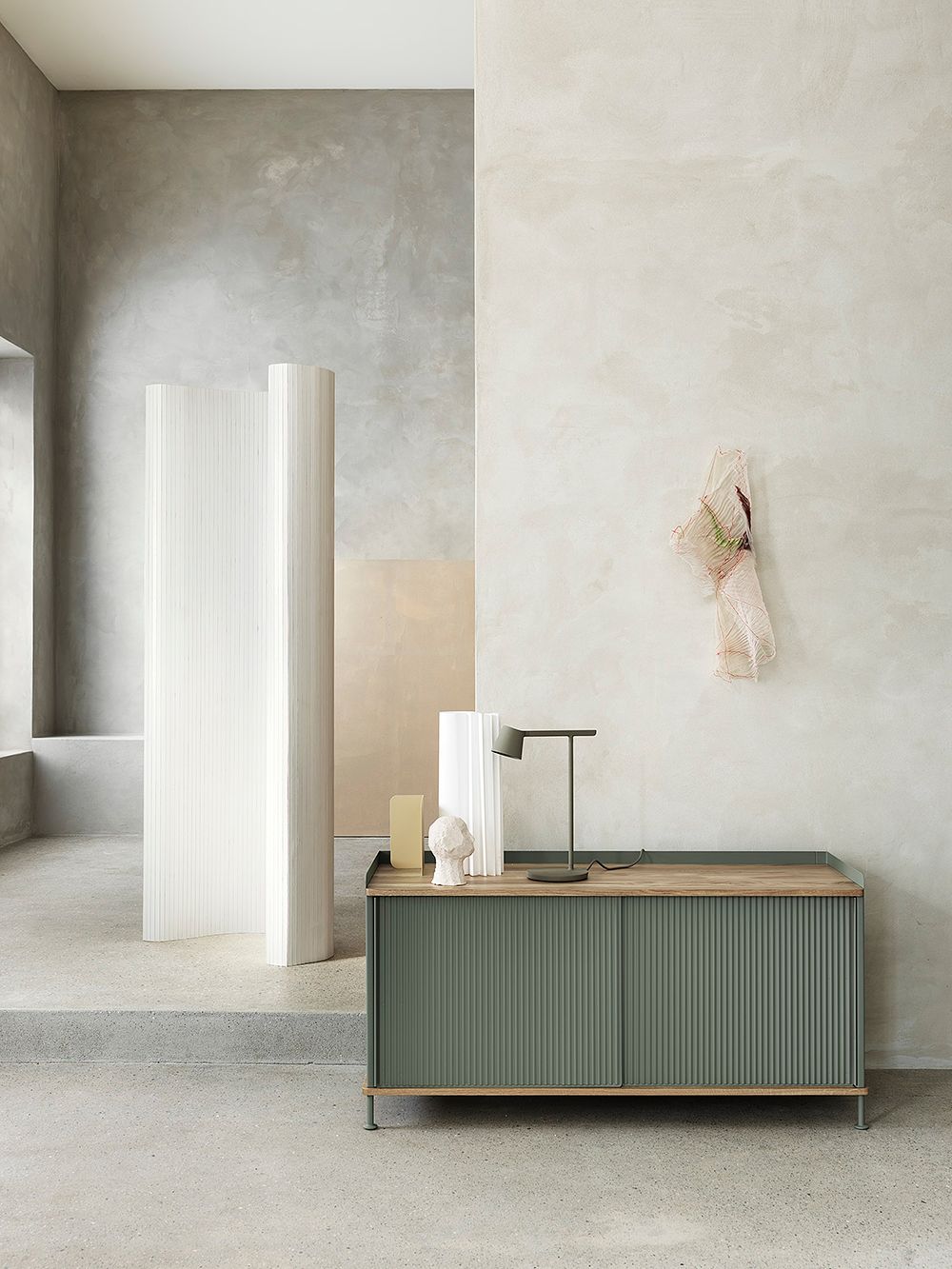 5. Muuto – Enfold sideboard
One upcoming trend was steel furniture. Muuto's Enfold sideboard, designed by Thomas Bentzen, combines steel with solid oak. The designer was inspired by his numerous visits to factories, and he wanted to bring the industrial design into a modern home. The sideboard's sliding doors in steel are a refined take on corrugated iron.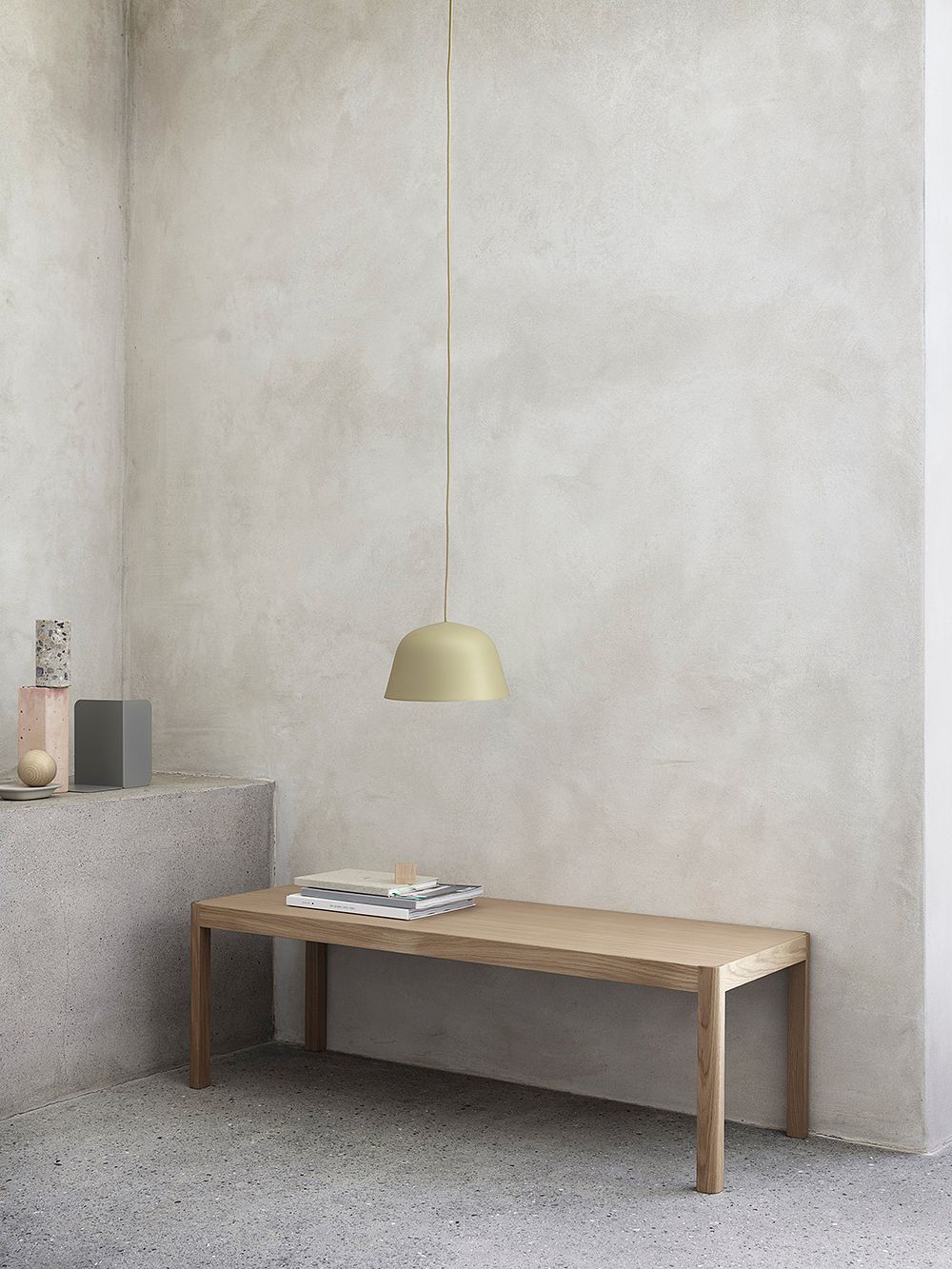 Muuto's novelties also included Cecilie Manz' coffee table in the Workshop series. The table captivated us with its simple and clean lines.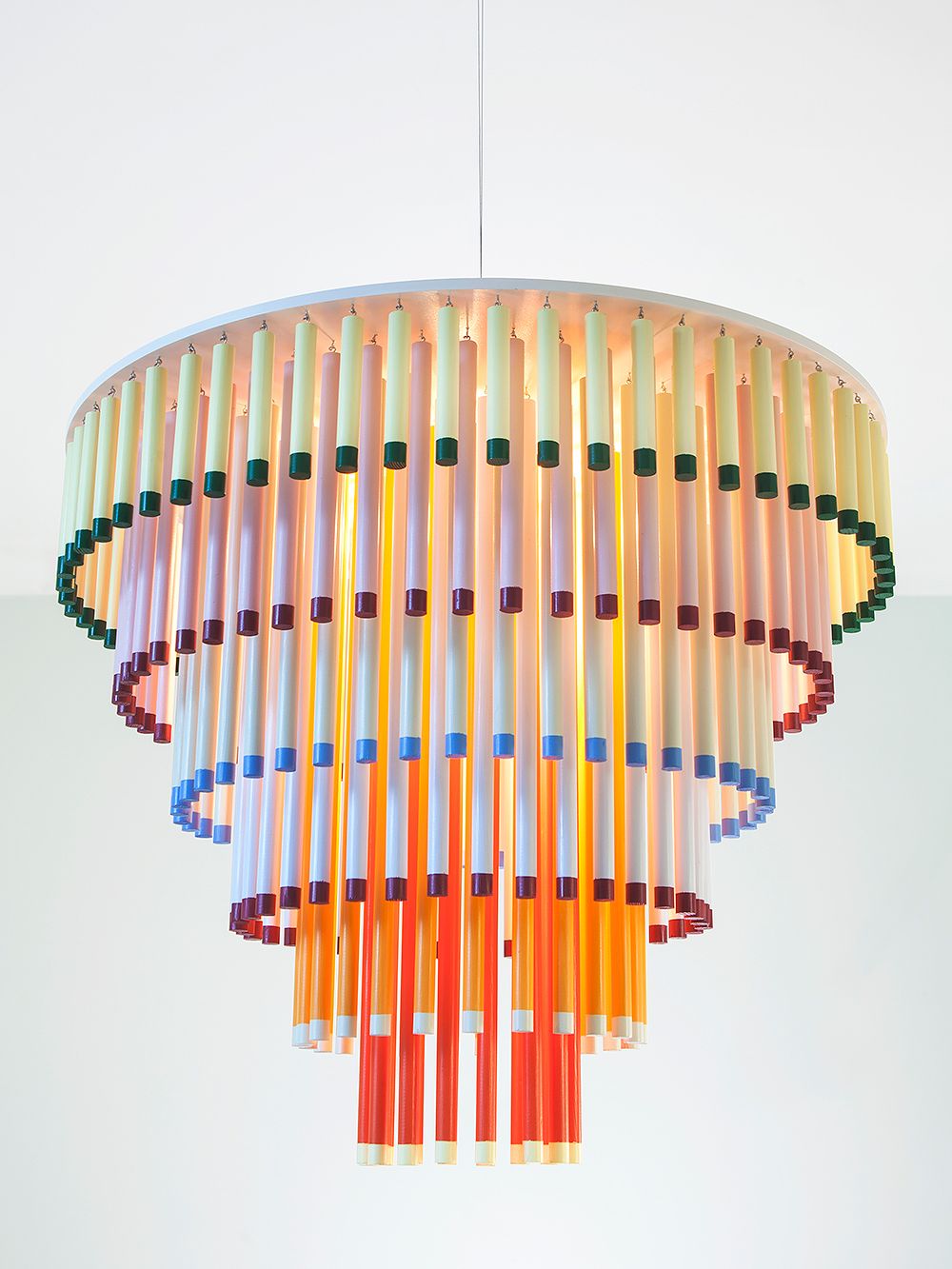 6. Hanna Anonen – Cocktail lamp
Hanna Anonen, who is known for her success at the FDS Awards, presented a larger version of her Cocktail pendant light at the Satellite section, meant for young designers. We loved this large lamp that brings out a happy mix of colors in a new way.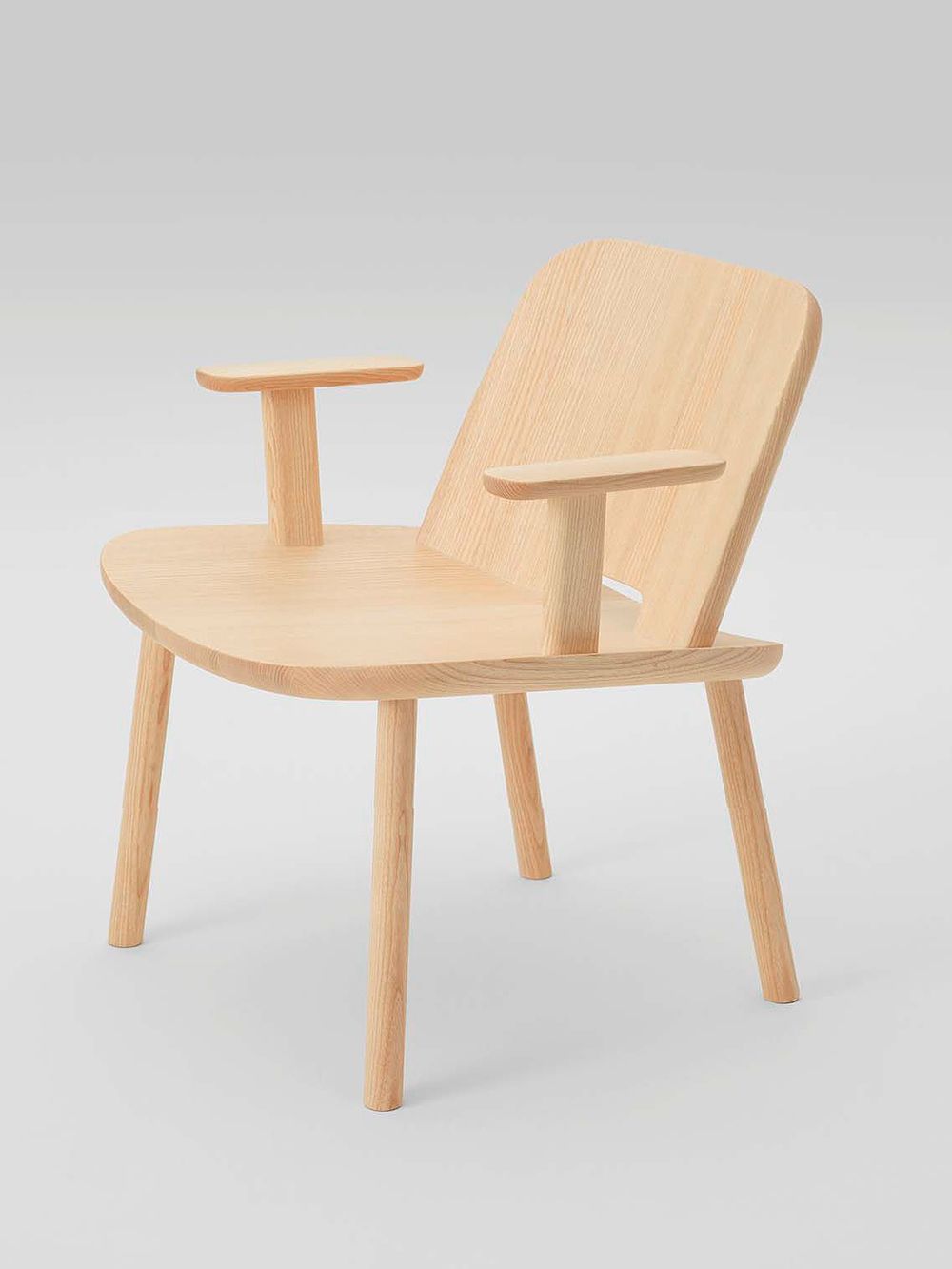 7. Maruni – Fugu armchair
Jasper Morrison designed the Fugu armchair for the Japanese Maruni. The armchair is meant to be so comfortable that there is no need for upholstery or cushioning. Fugu comes in oak and ash, and it's perfect for a Scandinavian decor.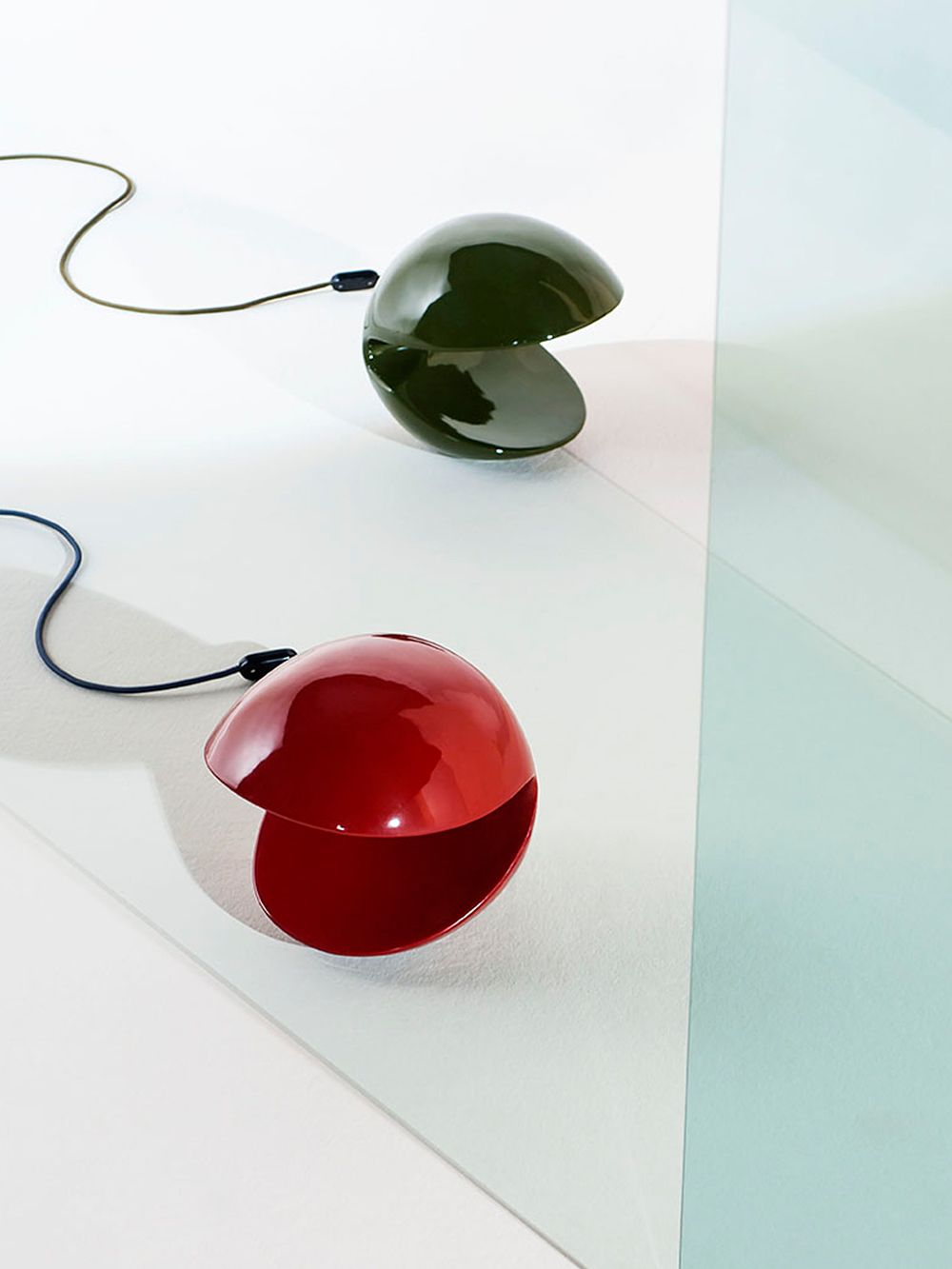 8. Tacchini – Miss Pack lamp
Alvino Bagni's fun Miss Pack lamp has found its way to the Italian Tacchini's collection. Bagni, who died in 2000, was a Florentine ceramist, and the lamp's form is said to have been inspired by a motorcycle helmet. For us, it brought to mind the experimental design of the 1960s.
See also:
Highlights from the Milan Furniture Fair, part 2 >
Some of the featured products will be available at Finnish Design Shop later this year.
Editor: Mikko Vaija Photos: Manufacturers