Designed for cooking, serving and especially enjoying food, HAY's Sobremesa Collection will be launched in October 2022. Artist and chef Laila Gohar aimed at creating a relaxed, casual and vibrant collection that is easy to mix and match.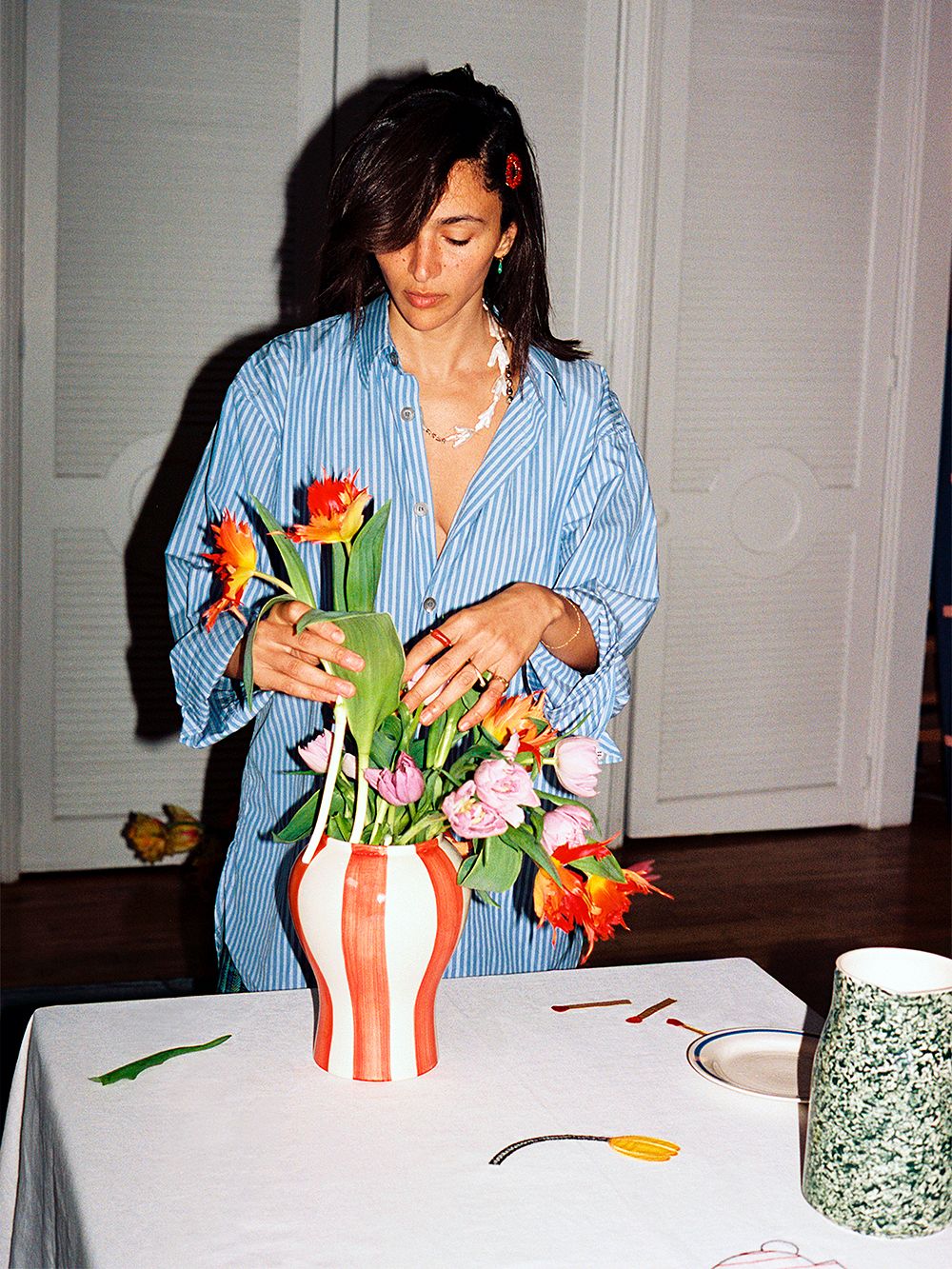 THE SOBREMESA COLLECTION from the Danish brand HAY celebrates good food and get-togethers. The soon-to-be-released collection was designed by Egyptian-born artist and chef Laila Gohar, who lives and works in New York City.
The internationally known artist is known for creating unique "multi-sensory edible events" where she uses food for telling stories. Consequently, also the Sobremesa Collection was built around the themes of cooking and enjoying food. The collection takes its name from the Spanish word sobremesa, which refers to "relaxing and enjoying idle moments, and each other's company at the end of the meal".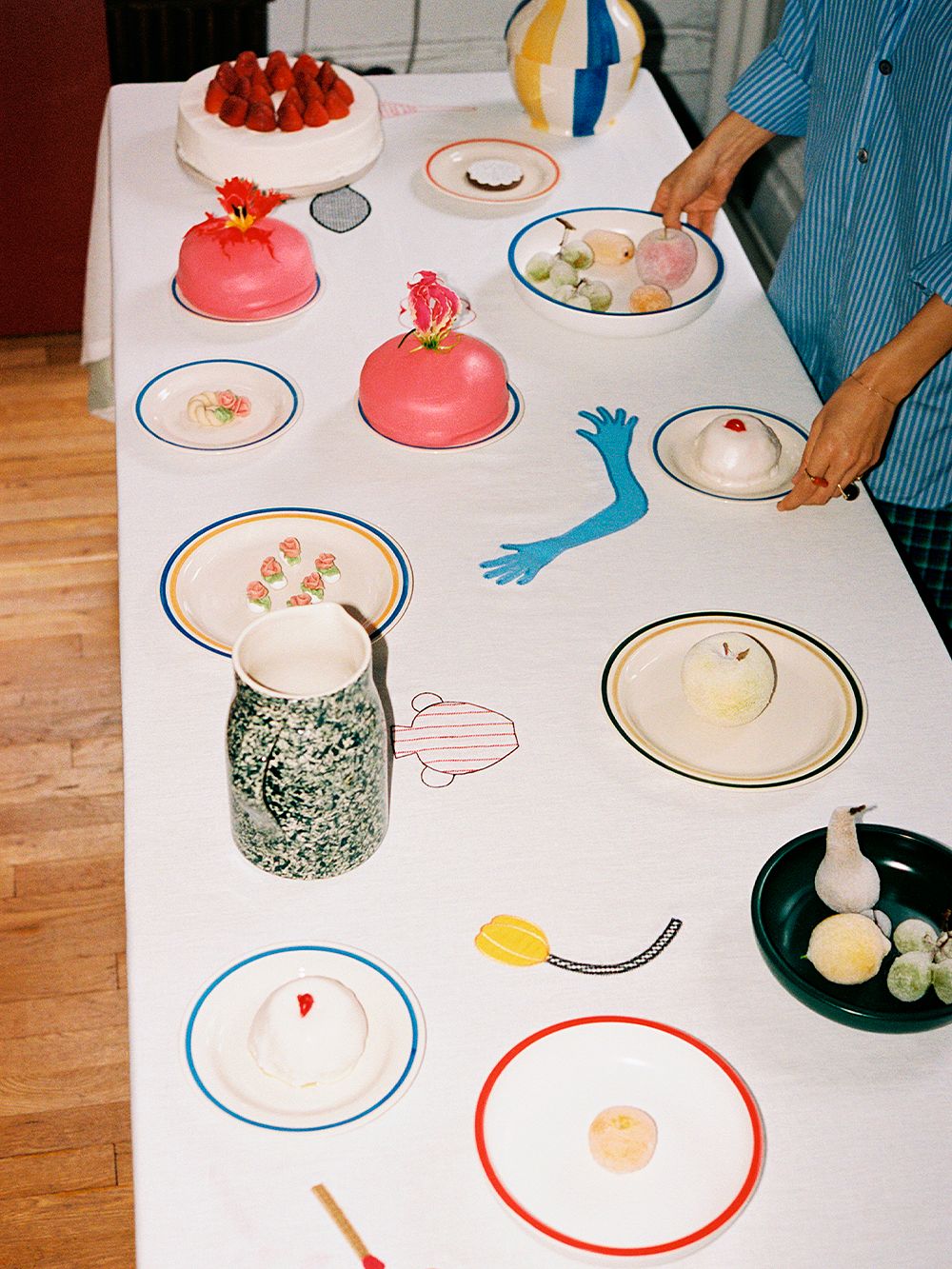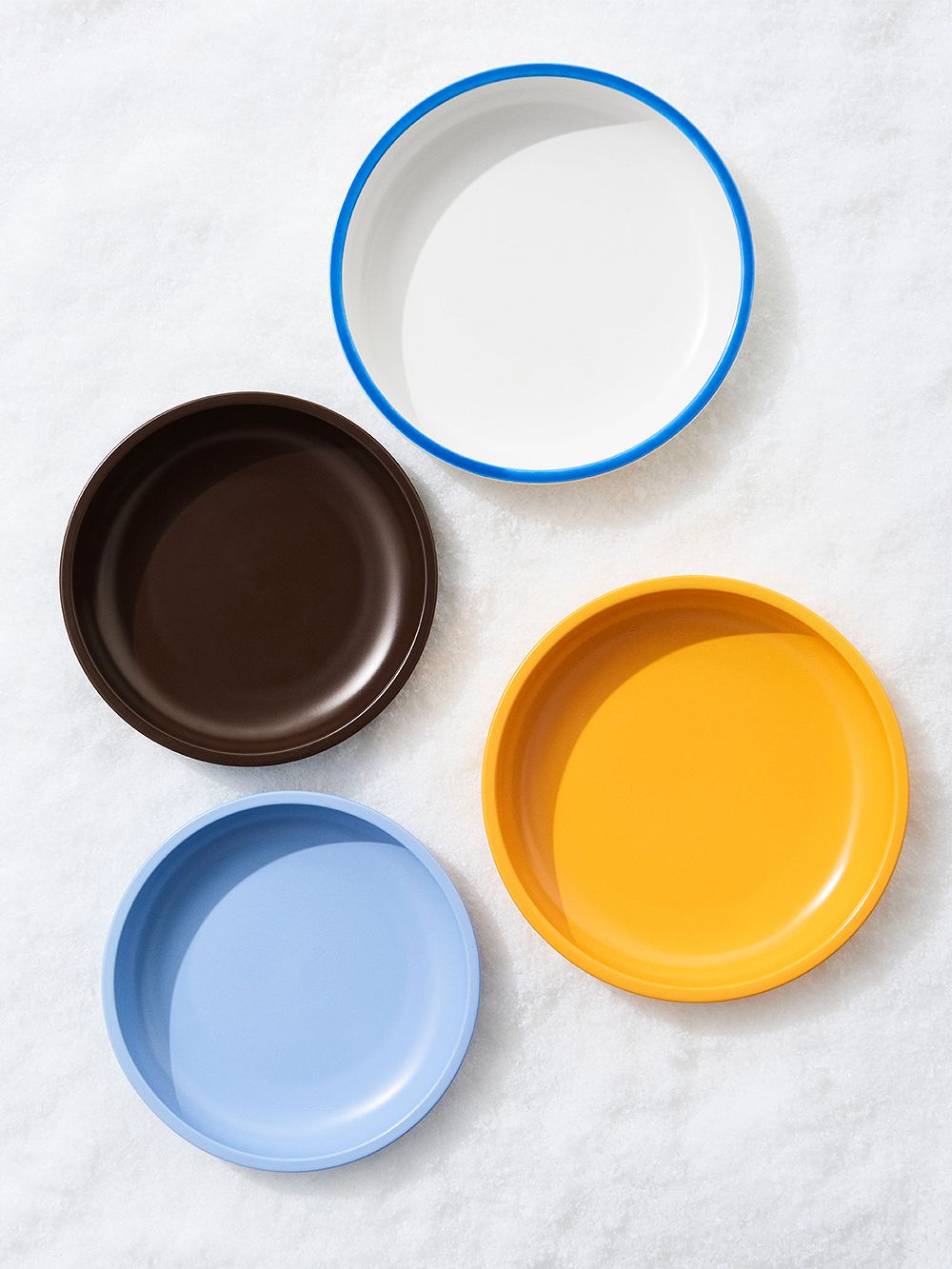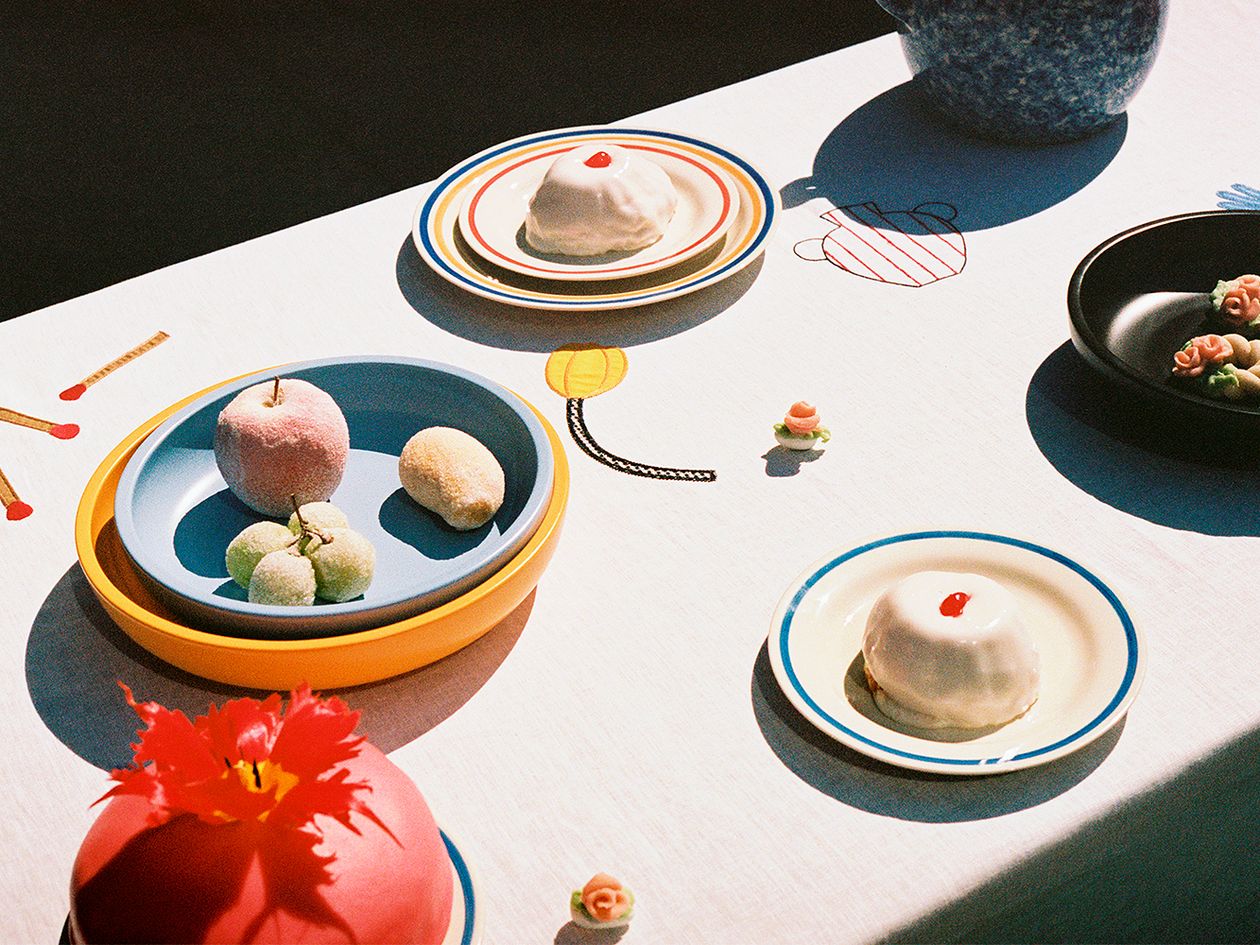 The collaboration resulted from a long-time mutual admiration between Gohar and Mette Hay, founder and Creative Director of HAY Accessories. Even though Gohar's background was not in product design, Hay was convinced of the artist's skills.
"Working with Laila has felt very natural and yet, designing products was not something that she had done before."
"Working with Laila has felt very natural and yet, designing products was not something that she had done before. I am very proud that, through the Sobremesa Collection, those who follow the HAY universe will have access to Laila's work. Something I really enjoy providing for our community is passing on inspiration – and I personally feel very inspired by Laila," Mette Hay says.
• Read also: Mette Hay on curating HAY Accessories: "Most of it is instinct" >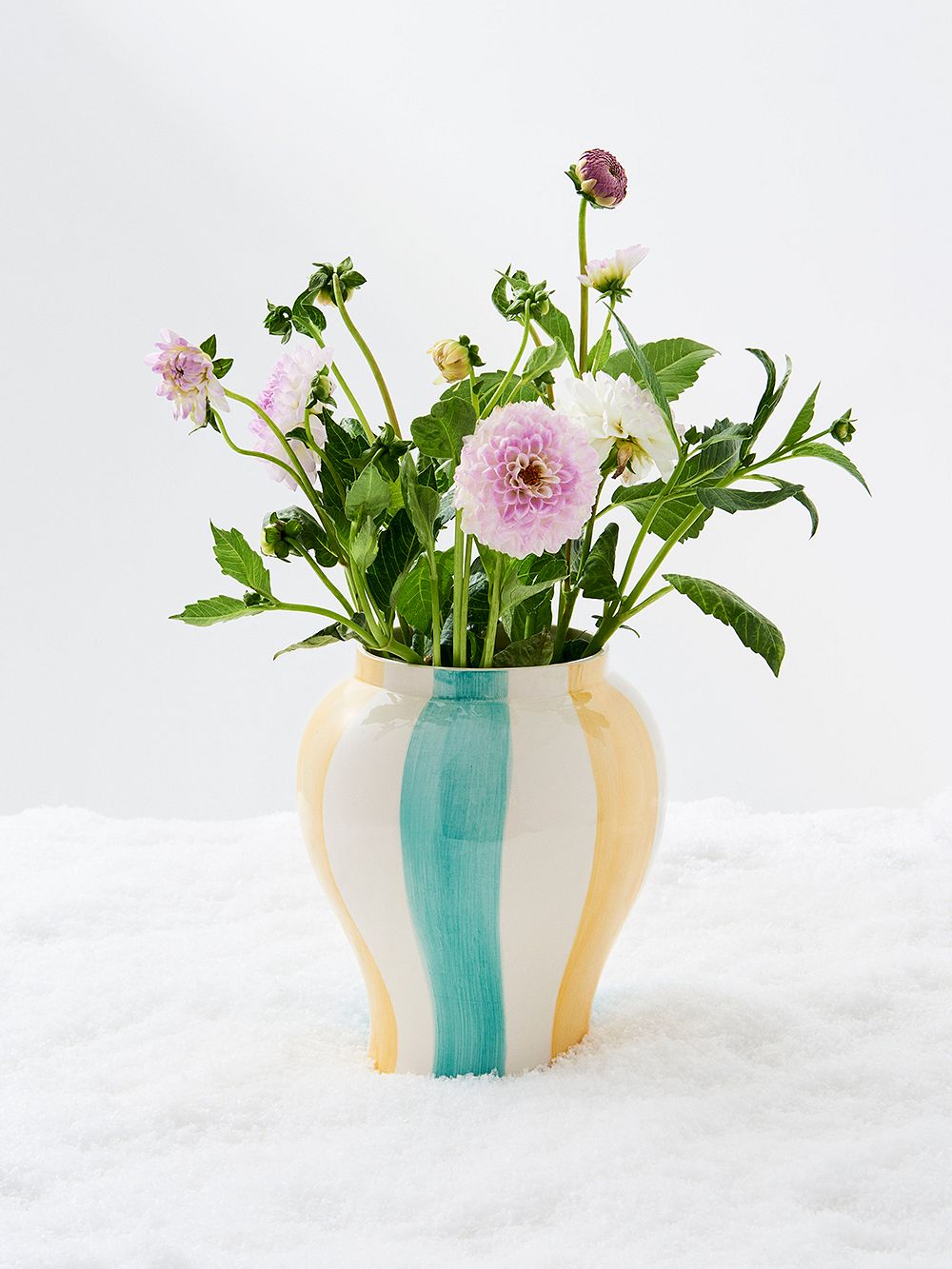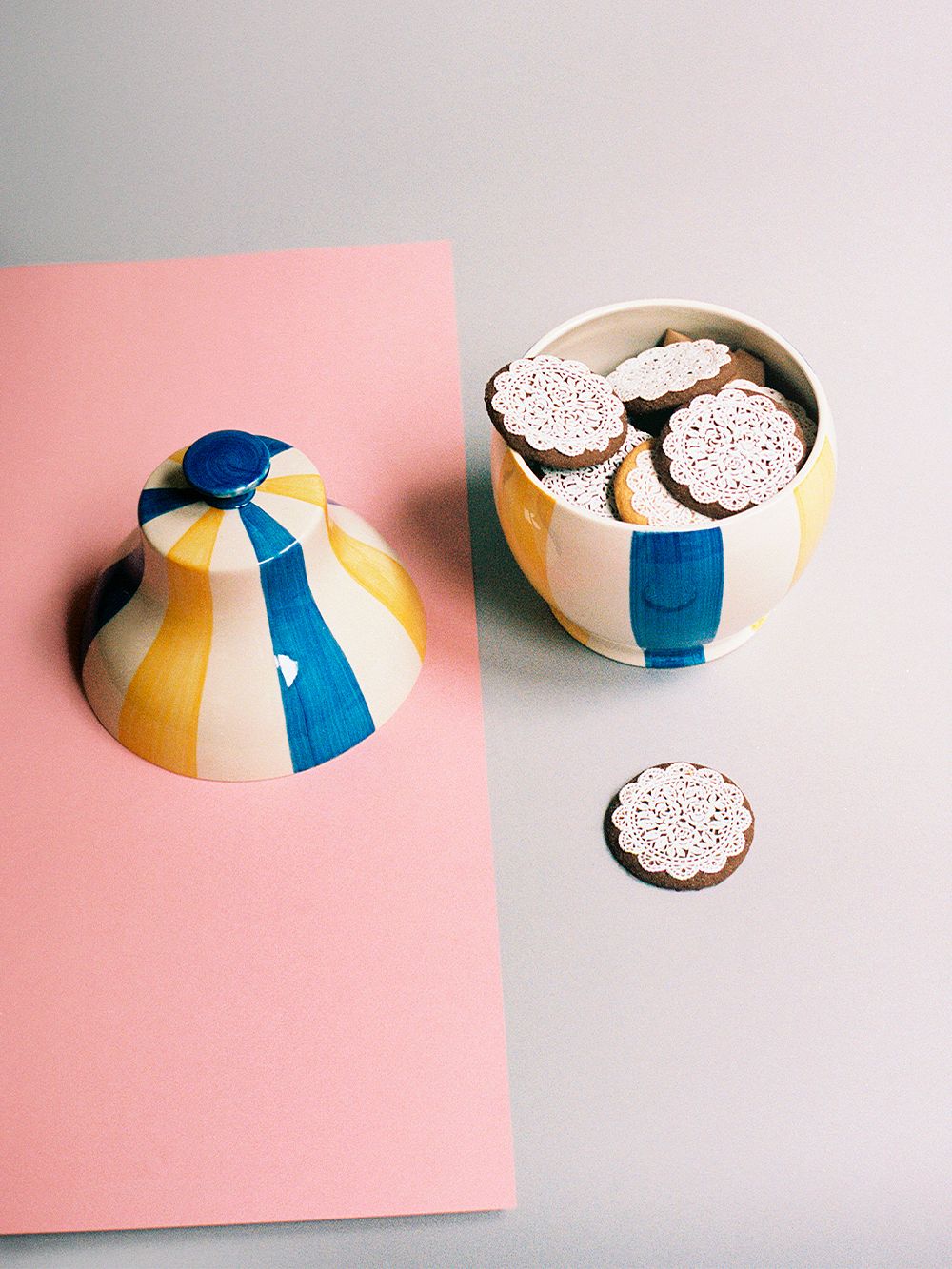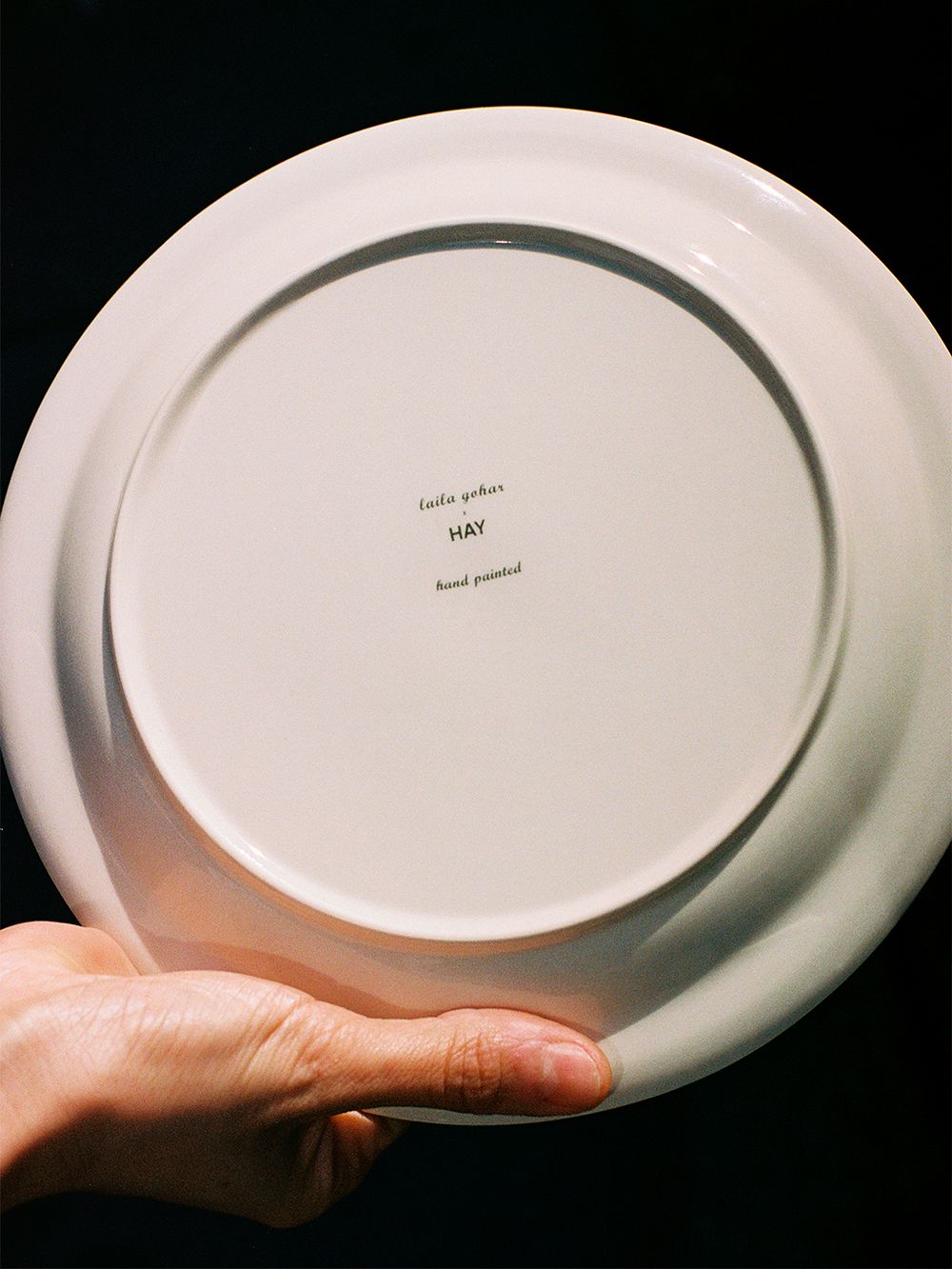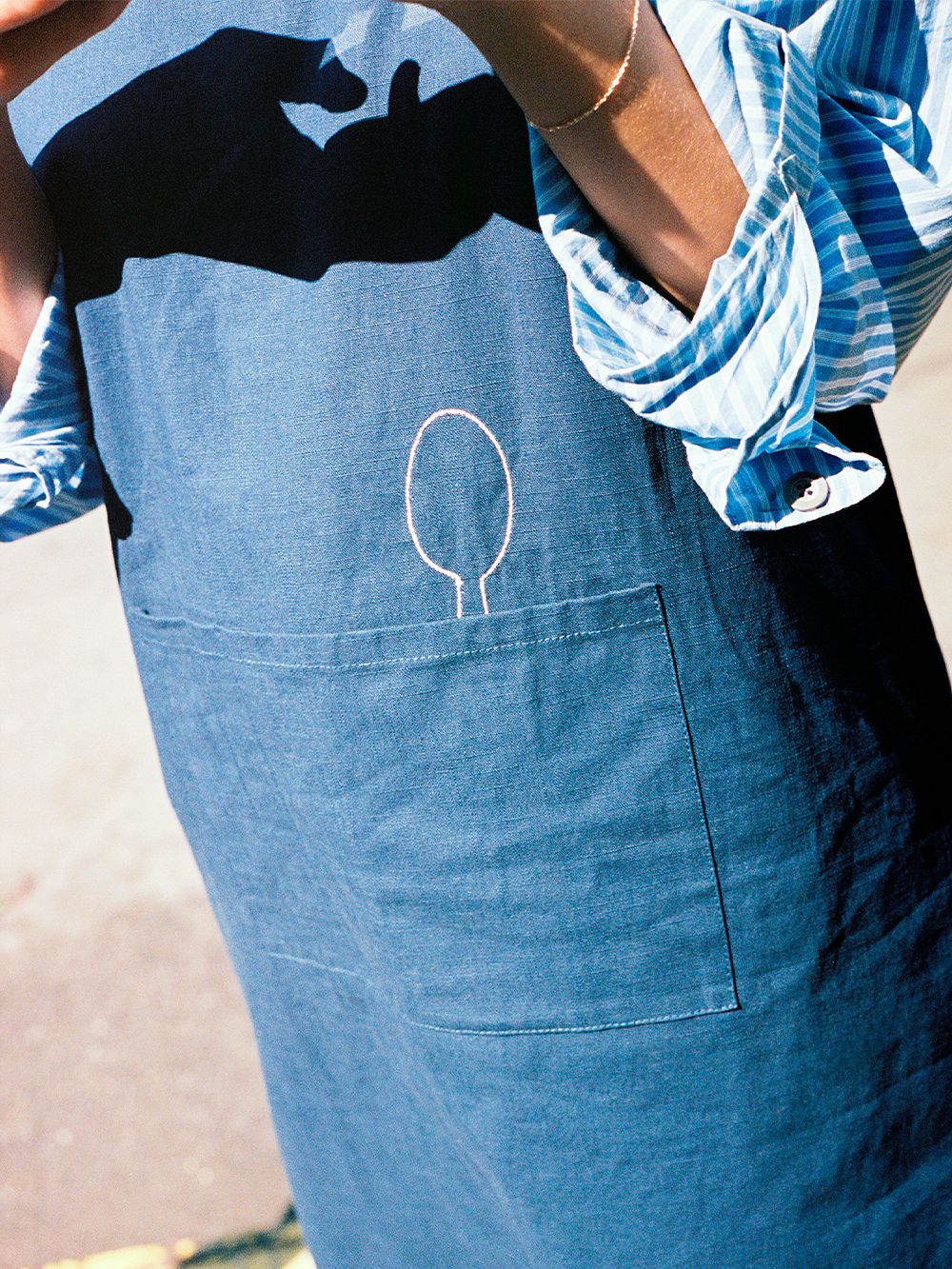 The Sobremesa Collection consists of porcelain tableware adorned with bright, hand-painted patterns, as well as Oeko-Tex-certified linen textiles with embroidered food motifs. In addition to the tableware and kitchen textiles, Gohar also designed a bast basket, which is woven by hand in Morocco, and a series of colorful netted shopping bags made of recycled cotton.
"The direction of the collection was shaped very organically: There were all kinds of little objects lying around my studio when Mette visited me in New York City, and I noticed which ones she was drawn to. I then used those objects as loose inspiration in terms of the colors and the forms of the Sobremesa Collection," Gohar explains.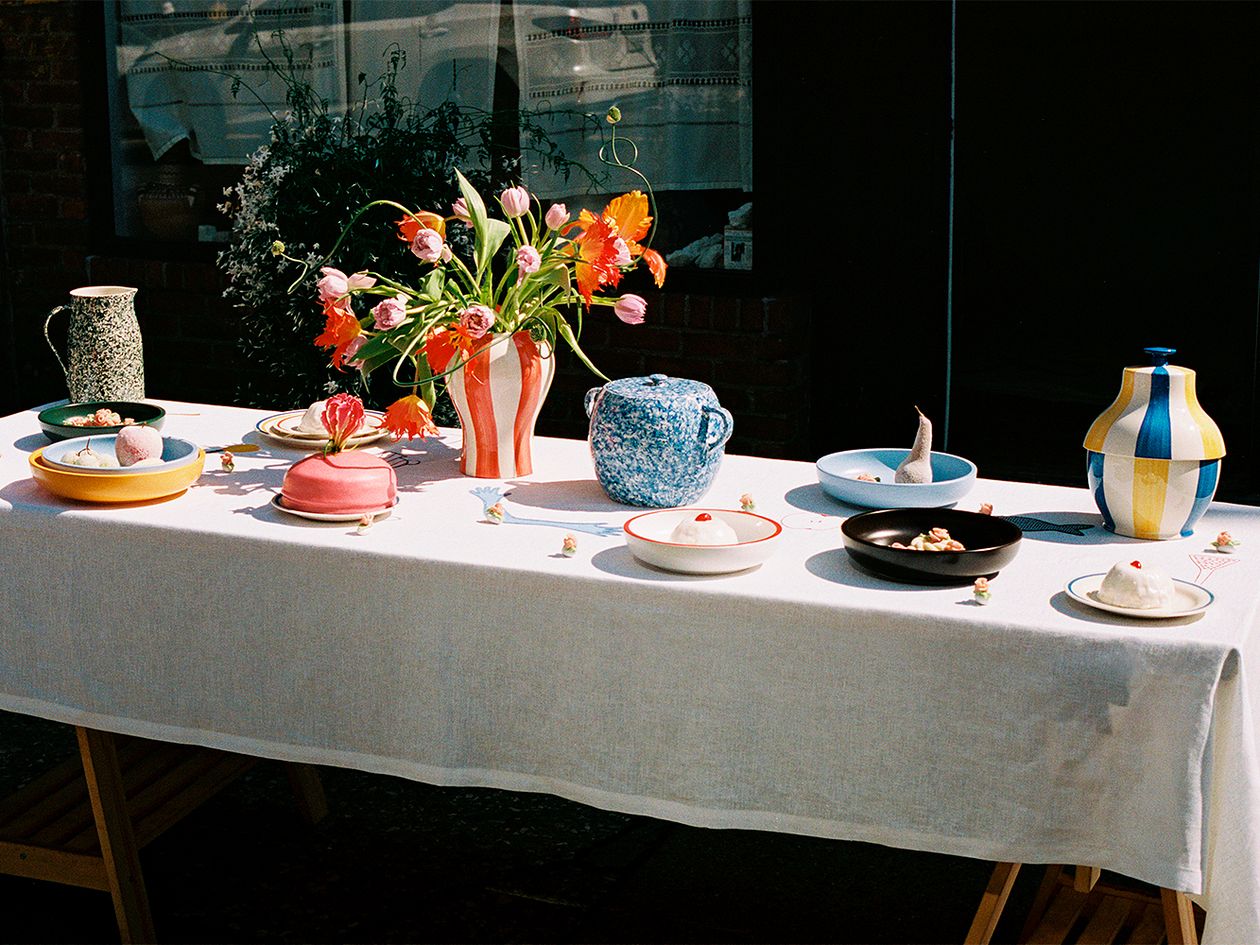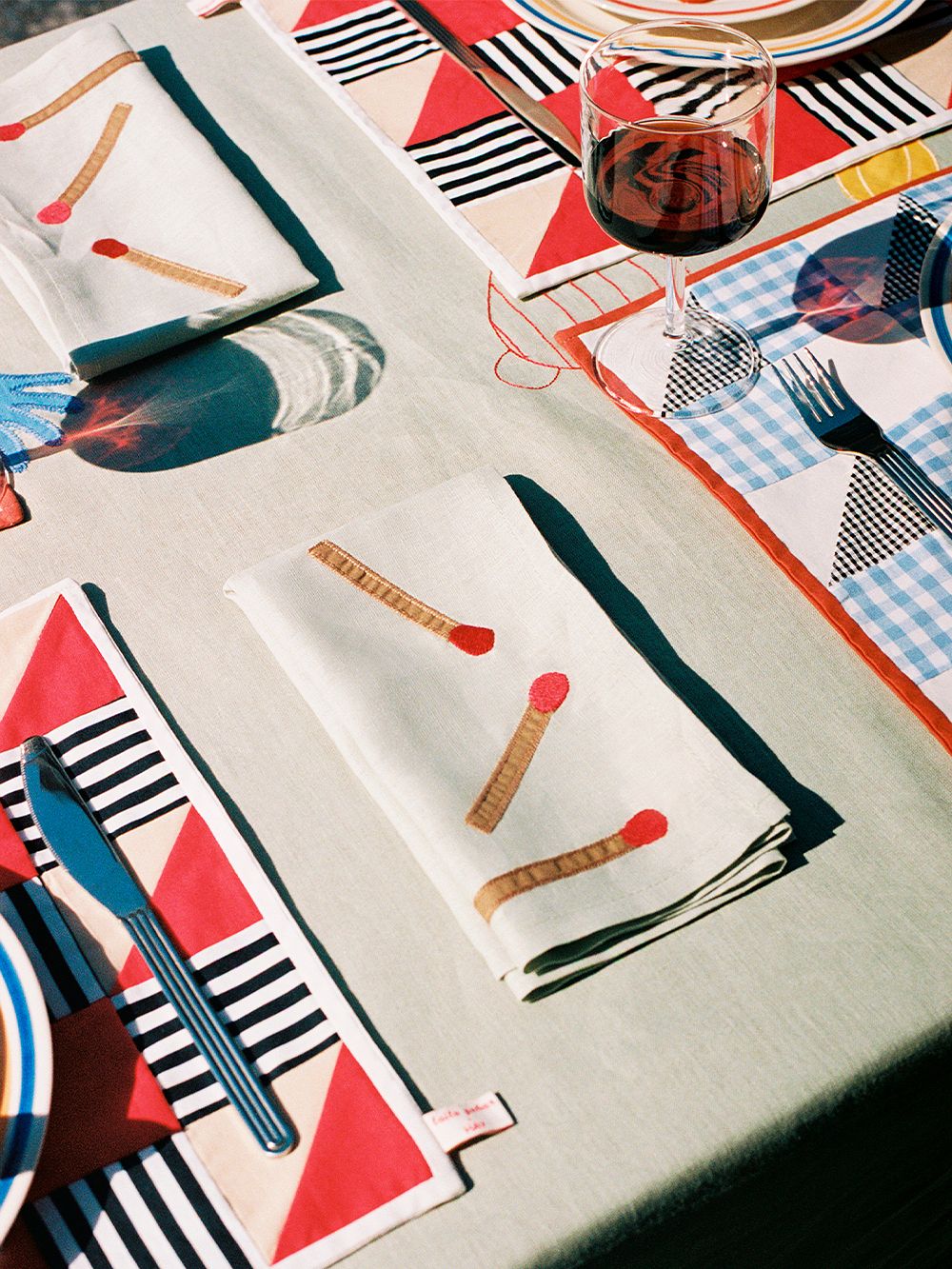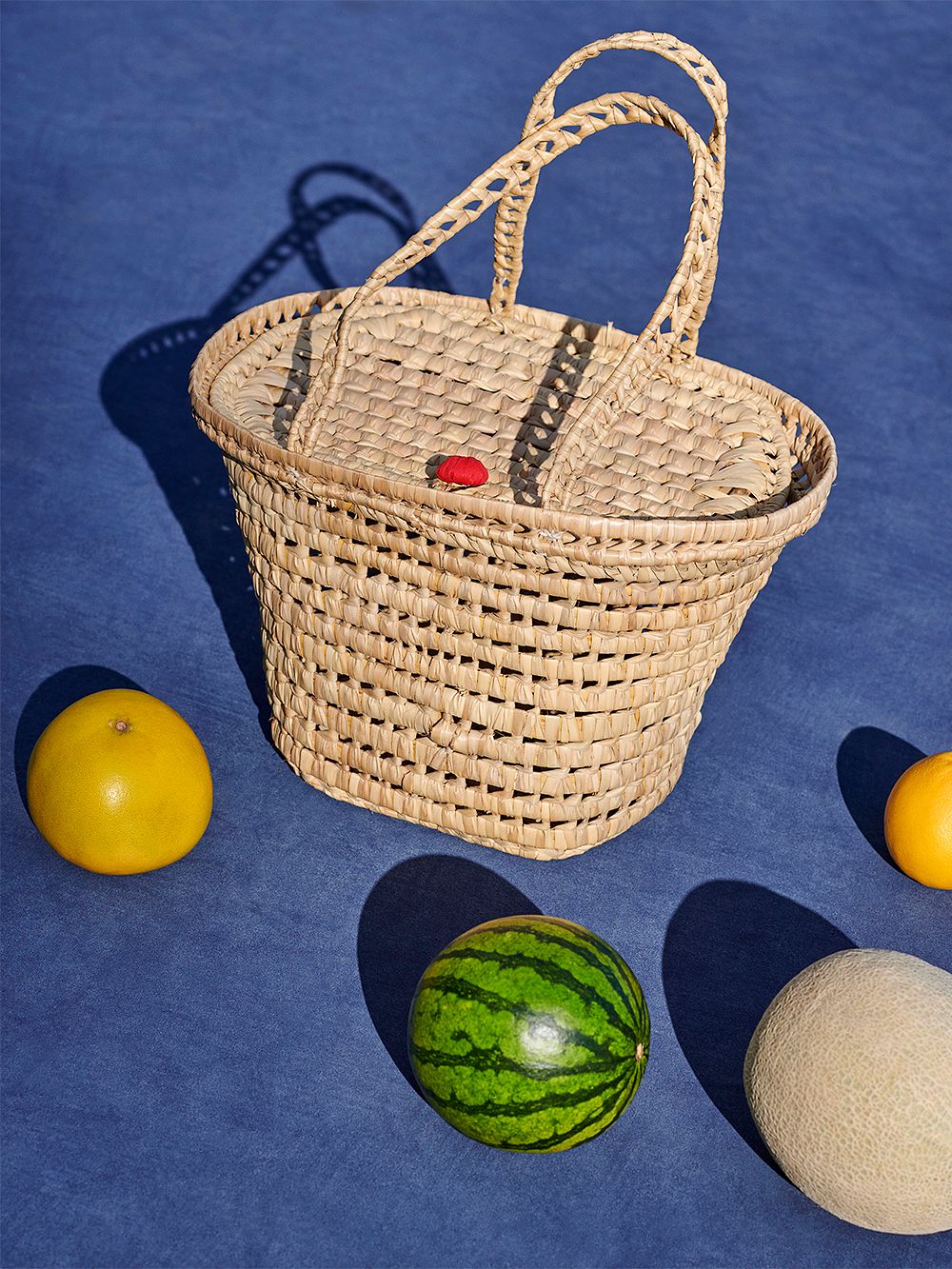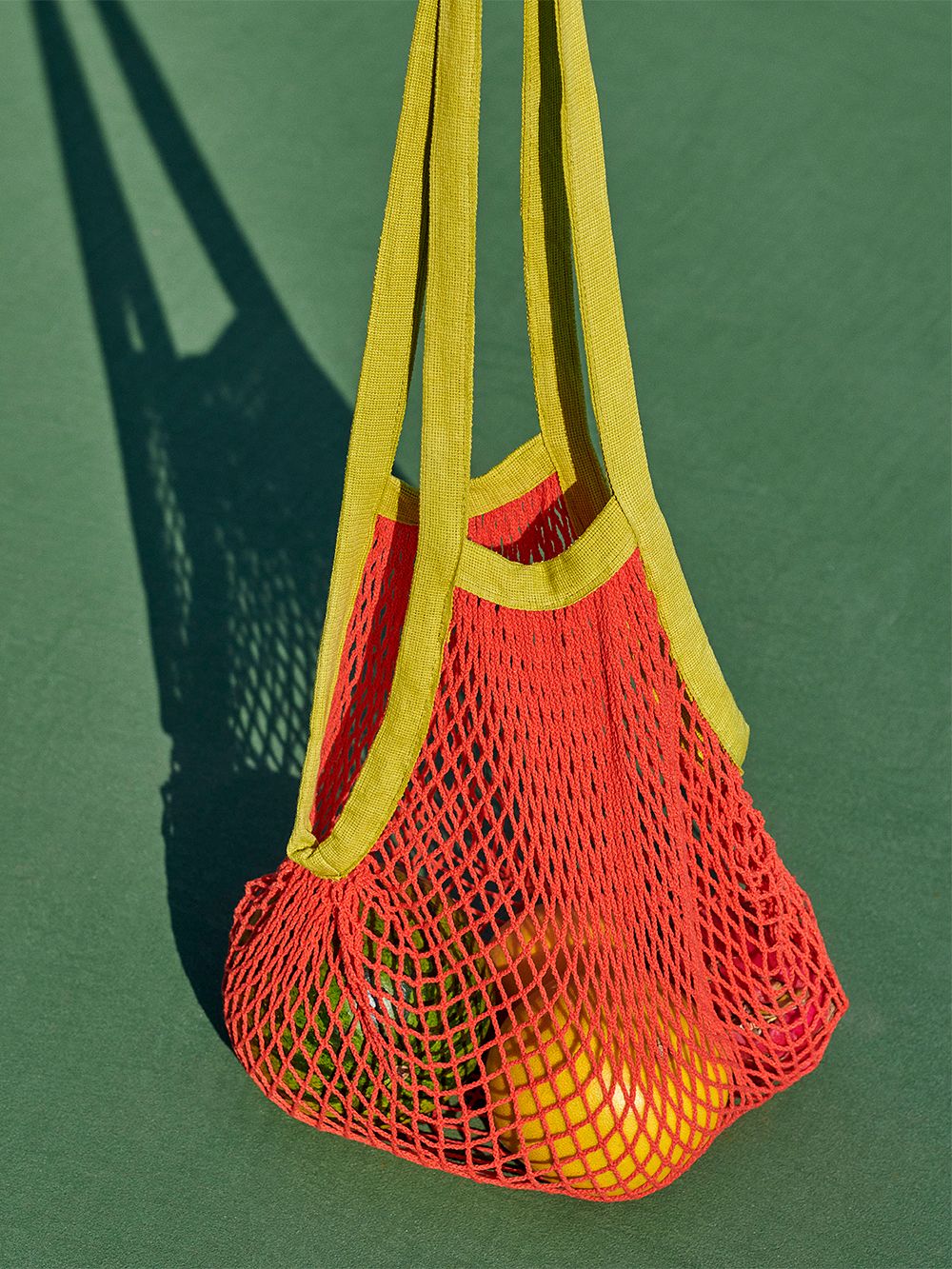 The end result is a collection that at the same time is democratic and casual but still highly original and distinctive. Gohar encourages mixing and matching the pieces to fit your own style and home.
"I wanted to make a line that people can use in their everyday life: Maybe you have a tablecloth that you inherited from your grandmother, which you can then mix with the Sobremesa vase. I generally like this idea of mixing and matching, and being able to create your own visual story with different pieces."
See also:
• All products by Laila Gohar >
Edit: Nora Uotila Images: HAY