Harri Herrala, the Customer Relations Coordinator in Contract Sales at Finnish Design Shop, picked six favorites from the Mid-Season Sale. Take a look at Harri's timeless finds and hurry – there is only a limited amount of items available for the fastest shoppers!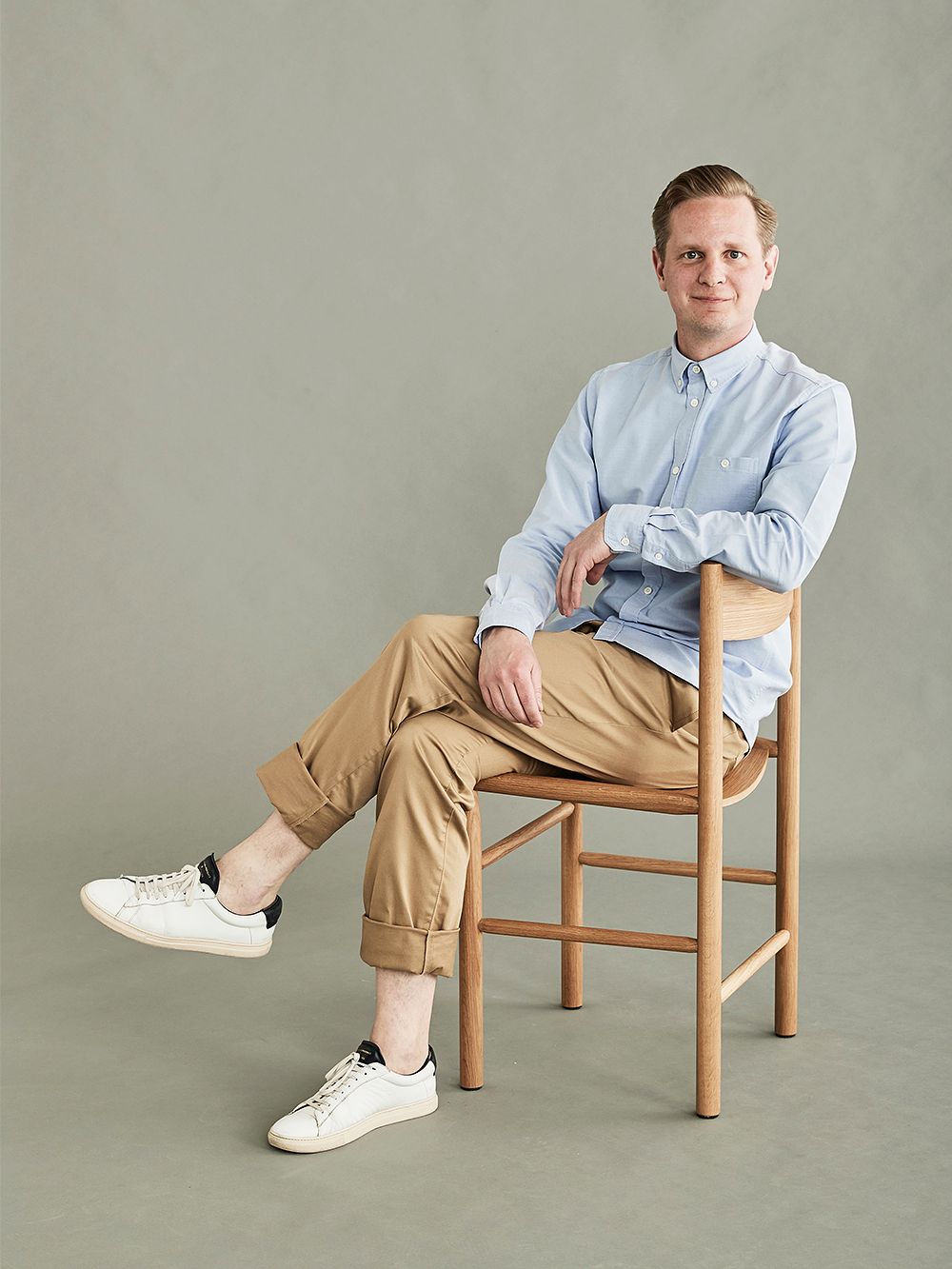 Harri, you work as Finnish Design Shop's Customer Relations Coordinator in Contract Sales. What kind of tasks do you take care of?
"I keep in touch with interior designers, interior design architects, and other interest groups that our team is connected with. I also plan and coordinate the events we host for our clientele. In addition, I work together with the team in sales and take care of the Contract Sales newsletter. There are quite a number of different tasks and projects on my desk, so every day is different. That might be the part of my role I enjoy the most."
What is your best sale find?
"I usually take some time making my purchasing decisions so I almost never buy anything just because it's on sale, I only purchase items for a specific need. Then again, it definitely makes the decision a lot easier if the desired object can be acquired on discount! One example of a good sale score might be a serigraphy print by Göran Augustson I just purchased last week. I had had my eye on it for quite some time, and suddenly the seller lowered the price."
Harri Herrala's sale picks: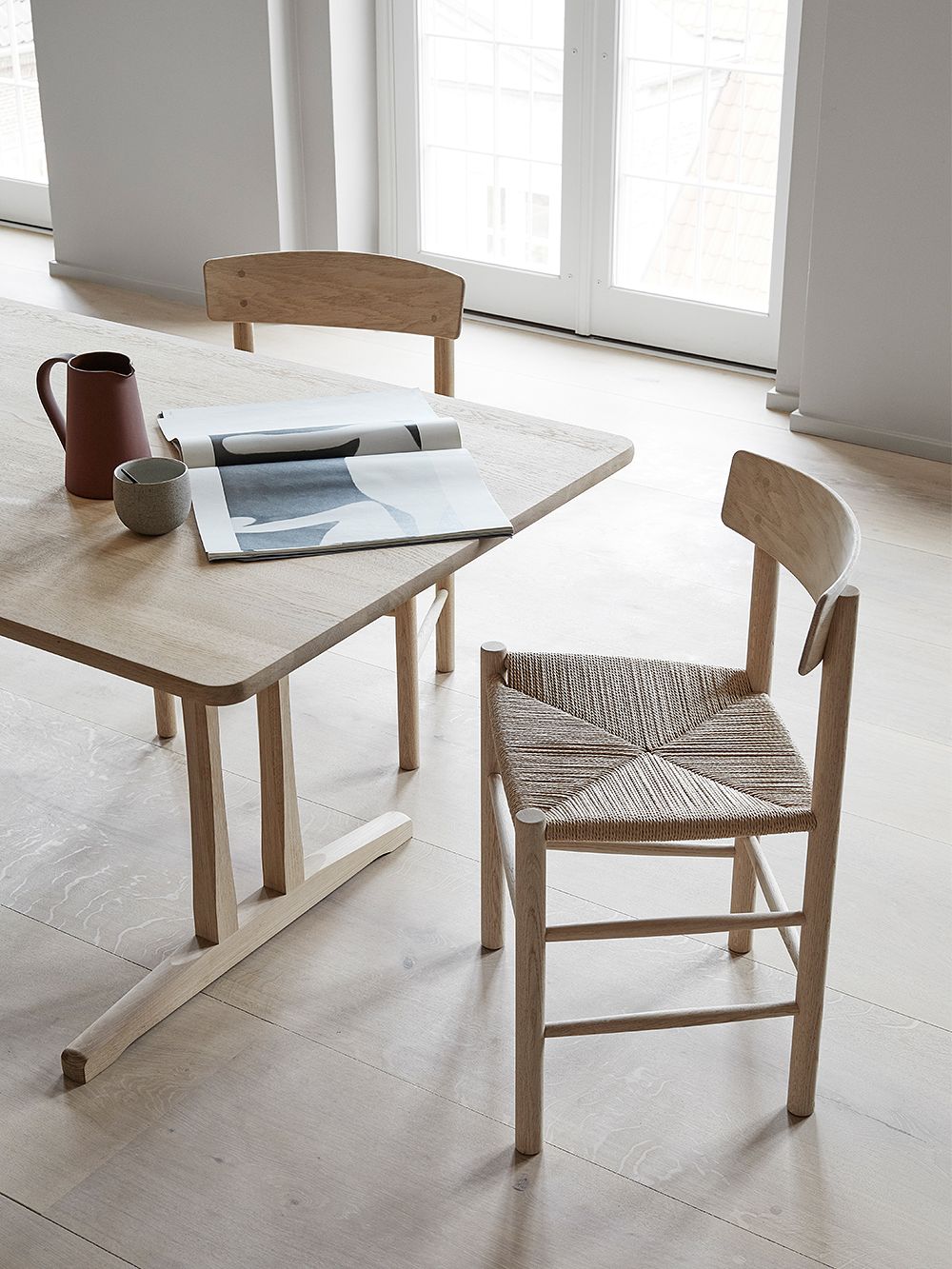 Fredericia: J39 chair
"The classic chair by Børge Mogensen is a functional, sought-after piece for both homes and restaurants alike. The timeless combination of wood and paper twine might just as well find its place in a Michelin star restaurant in Copenhagen as in a tiny private home in Tokyo."
Collaboratorio: Cubile bed
"The work of Helsinki based architect studio Collaboratorio gives ecological and natural materials a big emphasis. Sleeping on a futon placed on the Cubile bed might just make you dream of grand architectural designs."
• Collaboratorio's Cubile bed >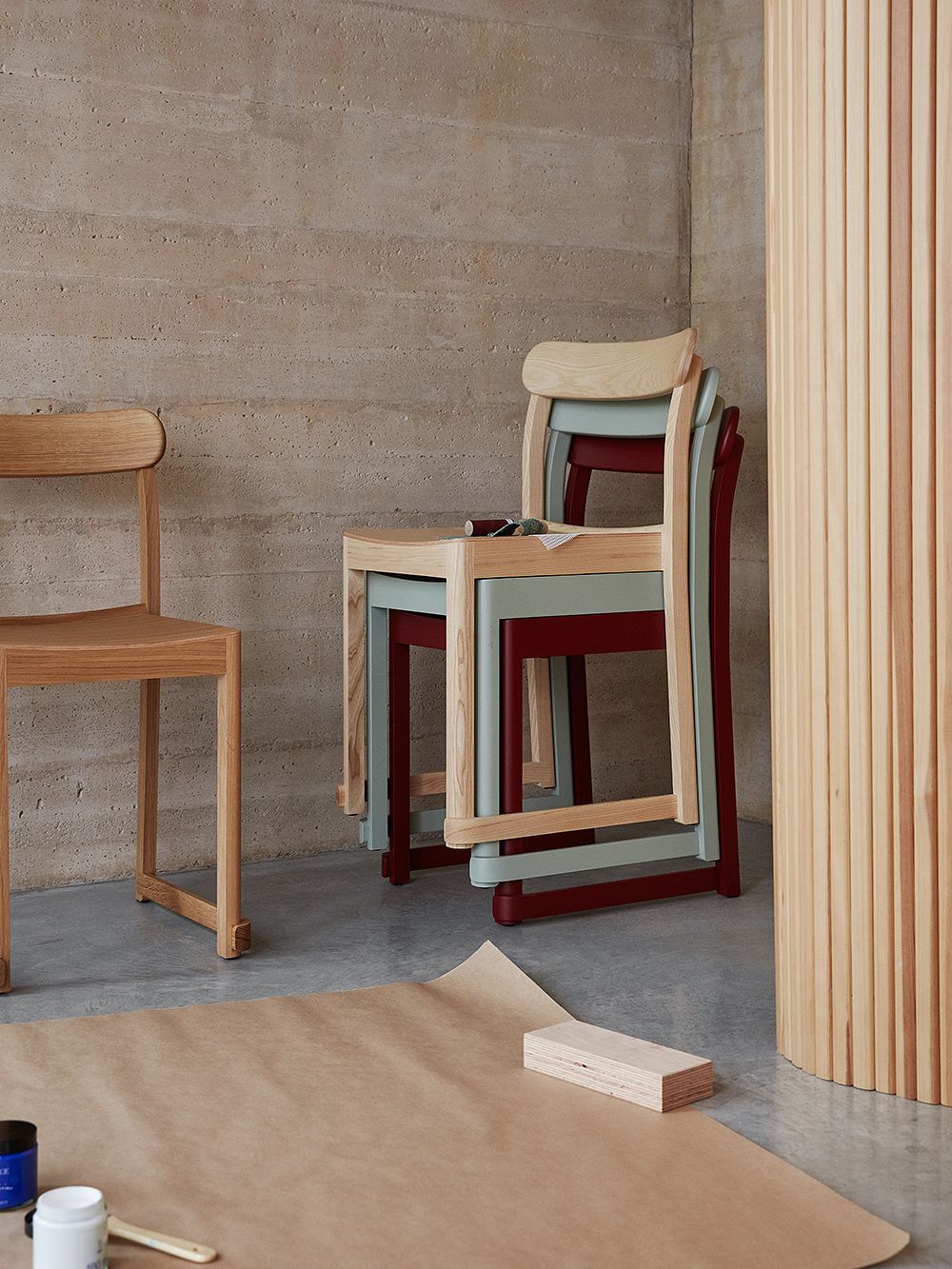 Artek: Atelier chair
"The Atelier chair, designed by TAF Studio for Artek, is a polished tribute to the original classic designed by Sven Markelius almost a hundred years ago. The stackable chair is more ergonomic than its predecessor and it has reached top scores in pressure tests. The incredibly versatile seat is an excellent addition to Artek's collection. Very rarely available at a discounted price!"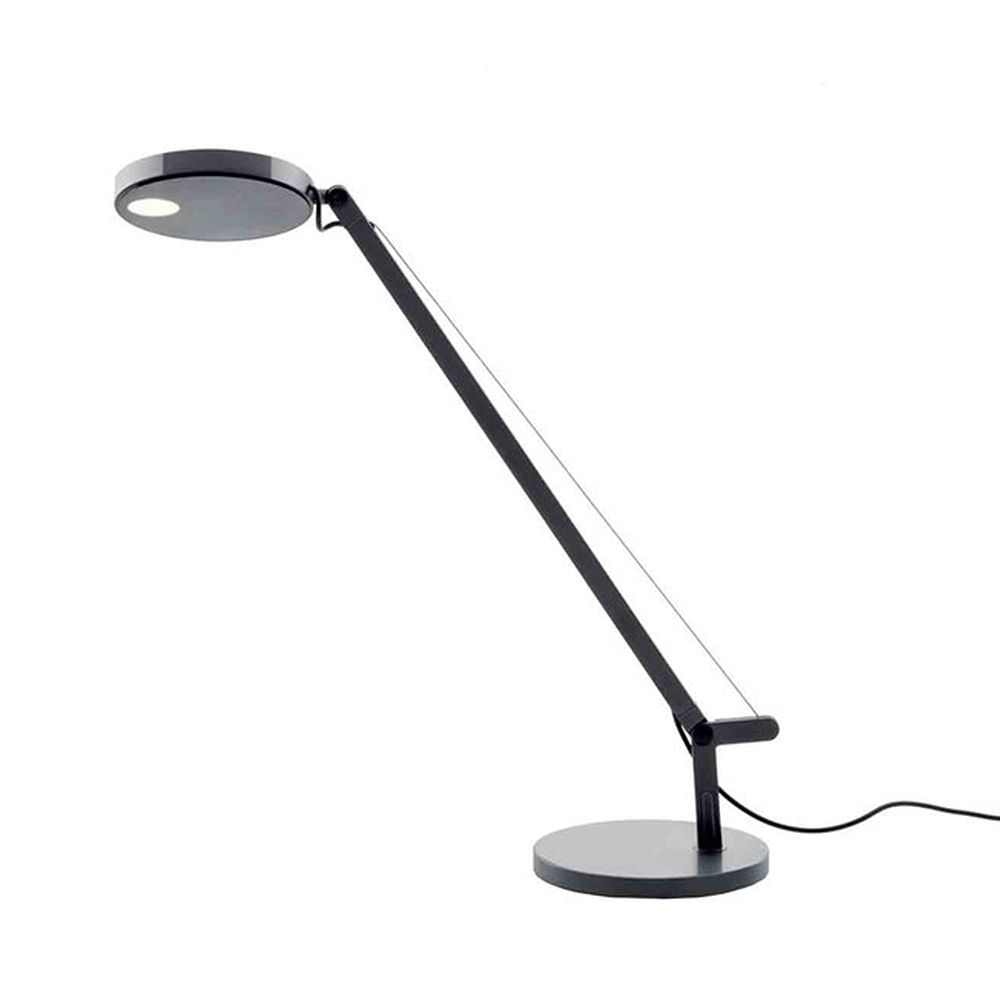 Artemide: Demetra Micro table lamp
"The sympathetic, smaller version of Naoto Fukasawa's Demetra table lamp is an easy fit for a home office, especially if there's no room for a bigger light fixture. A distinctive piece that is very much in connection with its designer."
• Artemide's Demetra Micro table lamp >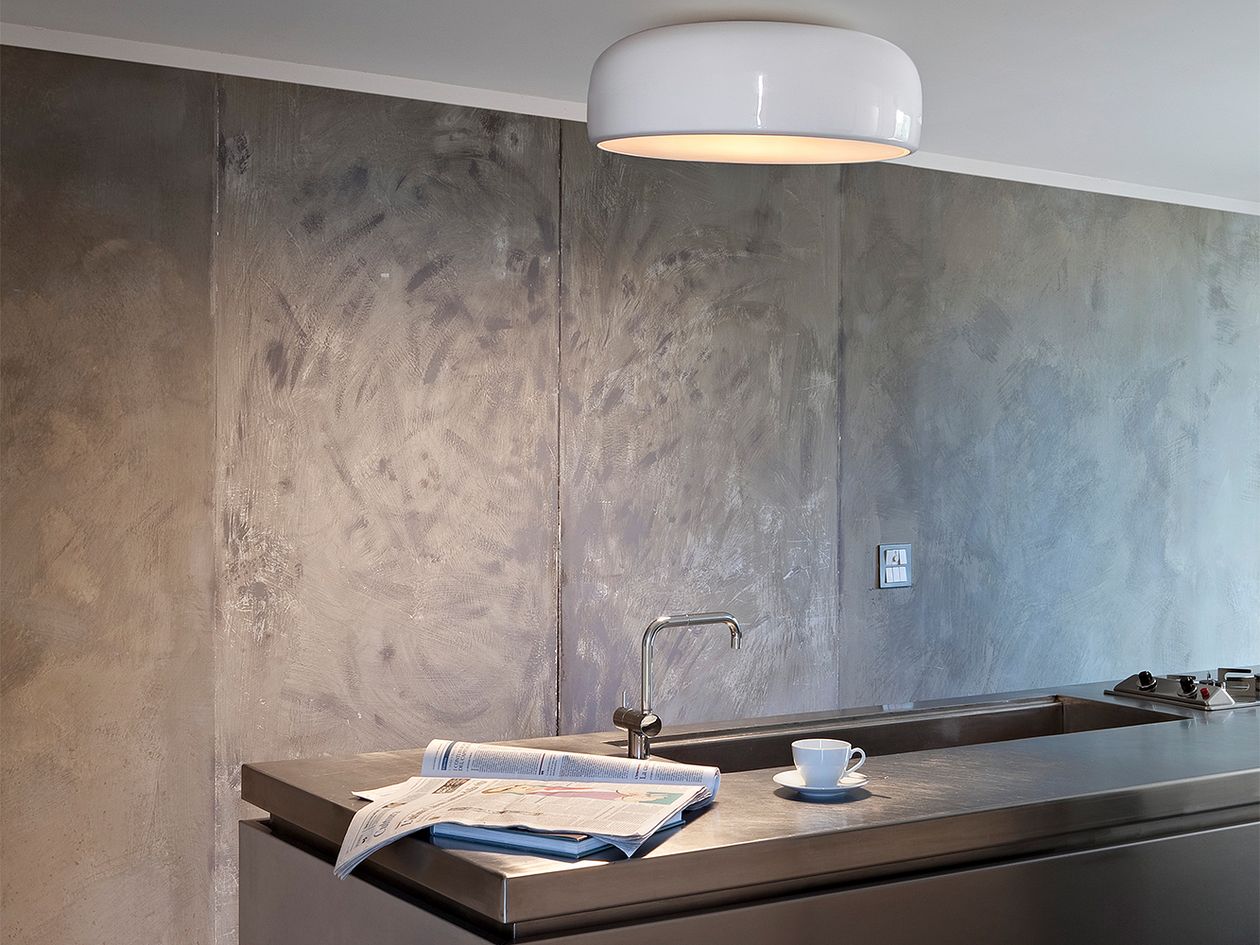 Flos: Smithfield C and S lamps
"The Smithfield ceiling lamp and hanging lamp, designed by Jasper Morrison, aren't at all loud. The extremely minimalist and gorgeously finished luminaire exudes a soft and even light and has rightly found its way to countless offices and public spaces worldwide. Yet, it works just as well at home fixed over a dining table."
• Flos' Smithfield C and S lamps >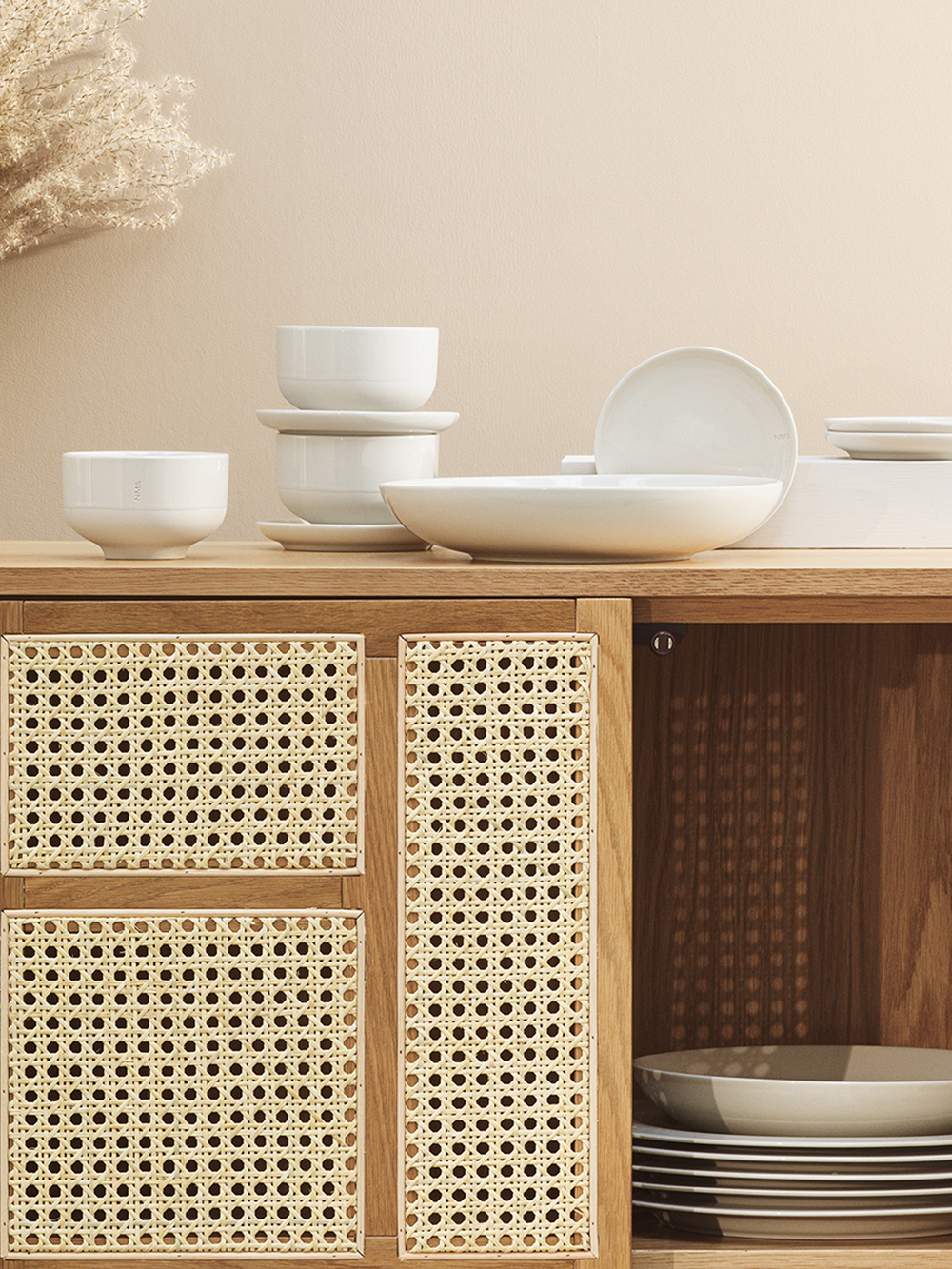 Design House Stockholm: Sand plates
"Carina Seth Andersson designed the Sand tableware for the restaurant of Swedish National Museum, where you can also find Artek's Atelier chairs in use. I like to mix and match different tableware quite open-mindedly, and the plates from the Sand collection bring a natural feel to the table setting on any meal."
• Design House Stockholm's Sand plate >
There is only a limited number of sale products available.
See also:
• Mid-Season Sale at Finnish Design Shop >
• Contract Sales at Finnish Design Shop >
Text: Design Stories editorial team Images: Manufacturers