Ilona Valovirta, Customer Service Manager at Finnish Design Shop, chose five products for the summer patio. In this column, the Finnish Design Shop employees tell their favorites from the online store's selection.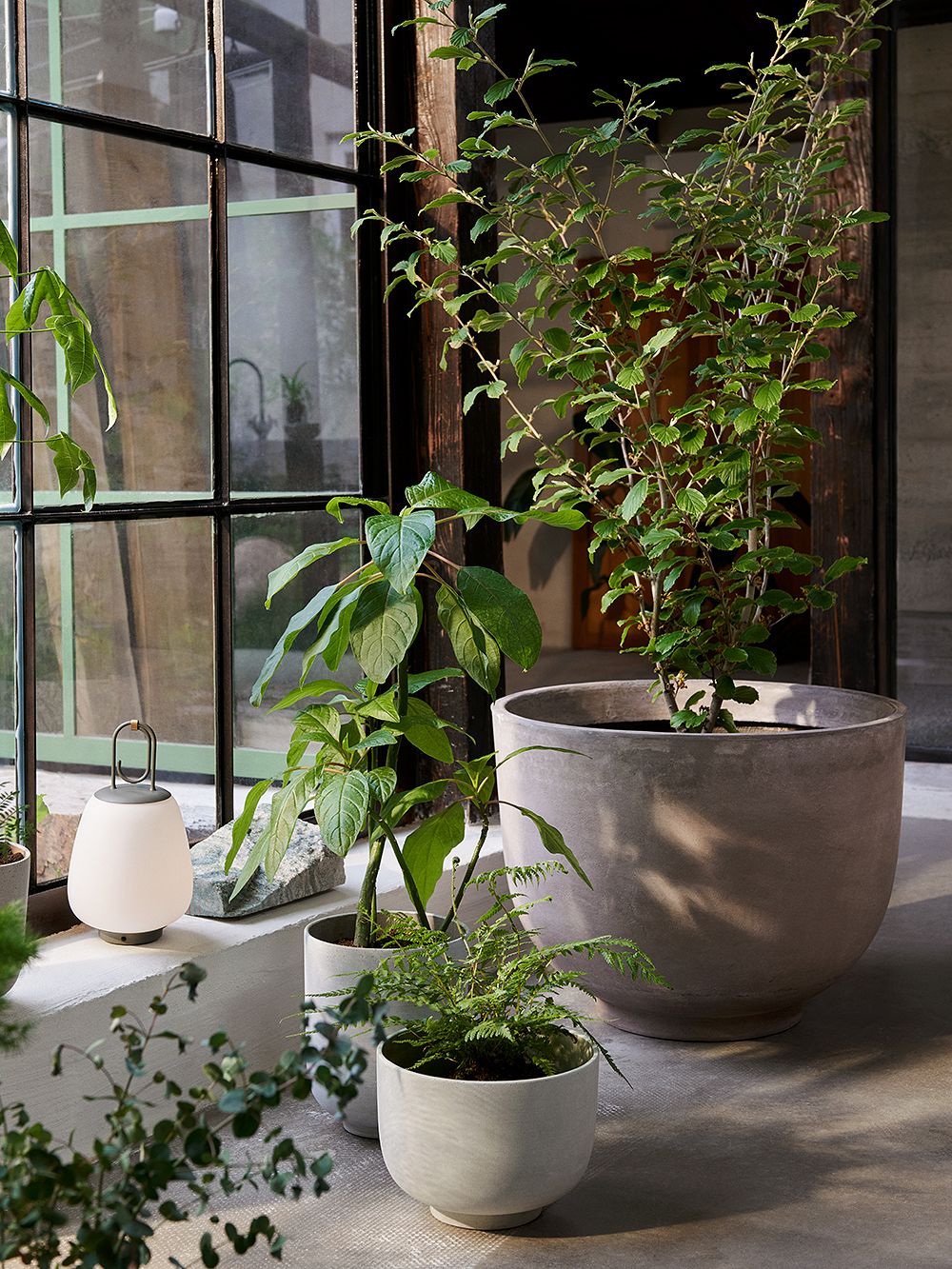 1. &Tradition: Collect planters
"Collect planters make it easy to create beautiful arrangements by combining different sizes and colors. My favorite shades are the light green Sage and the blue Sky, which looks like it could be taken straight from a shoreline restaurant on the French Riviera."
• &Tradition's Collect planter >
• More planters & plant pots >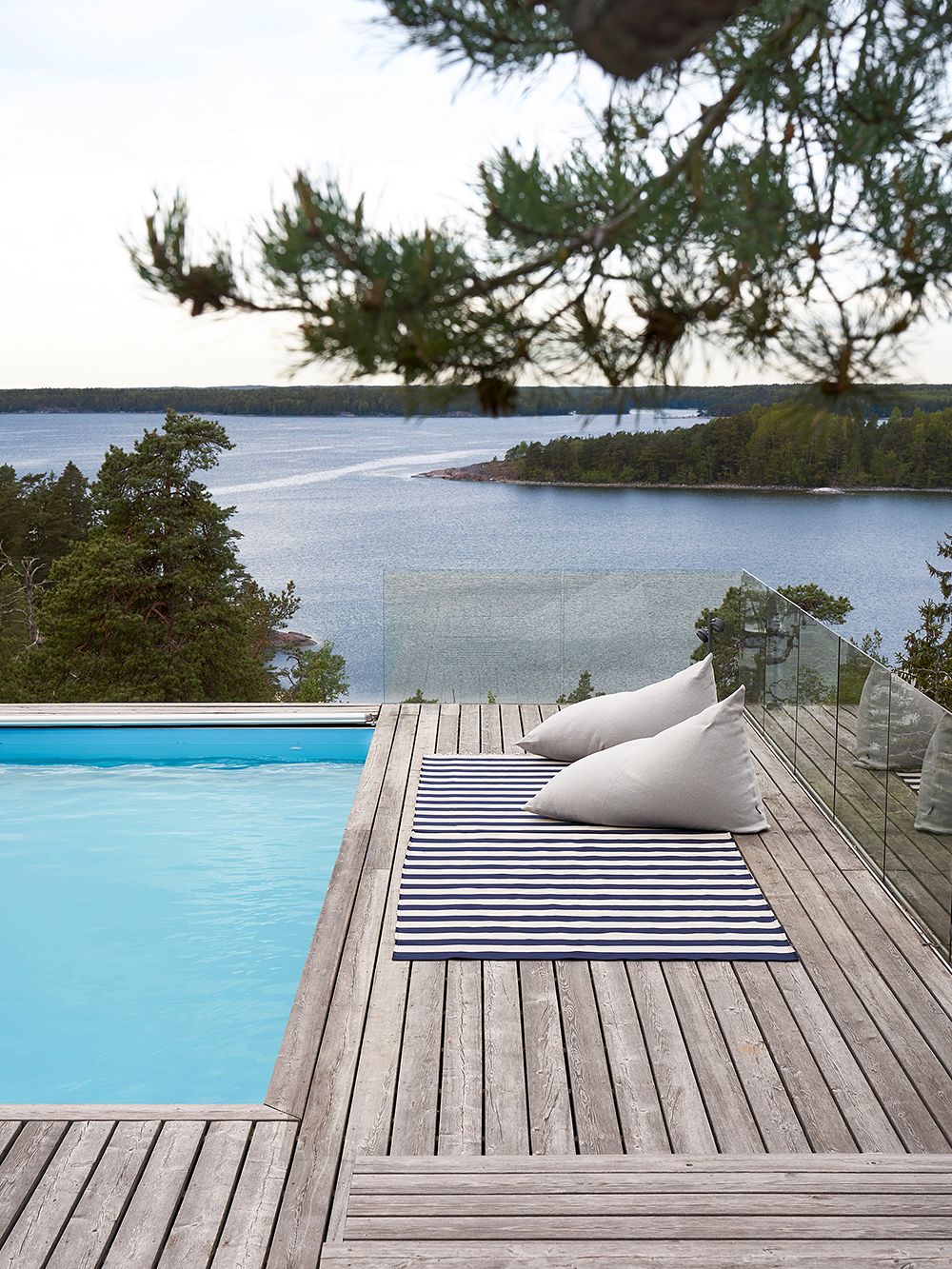 2. Woodnotes: My Outdoor lounge chair
"The wonderfully designed My Outdoor beanbag chairs from Woodnotes look perfect by the sea – and even the shape resembles a bit like a seal lying on a rock! They are suitable for both lounging in the summer heat and cooling off after a sauna. Best of all, their Saimaa covers resist moisture and sunlight."
• Woodnotes' My Outdoor lounge chair >
• More outdoor lounge chairs >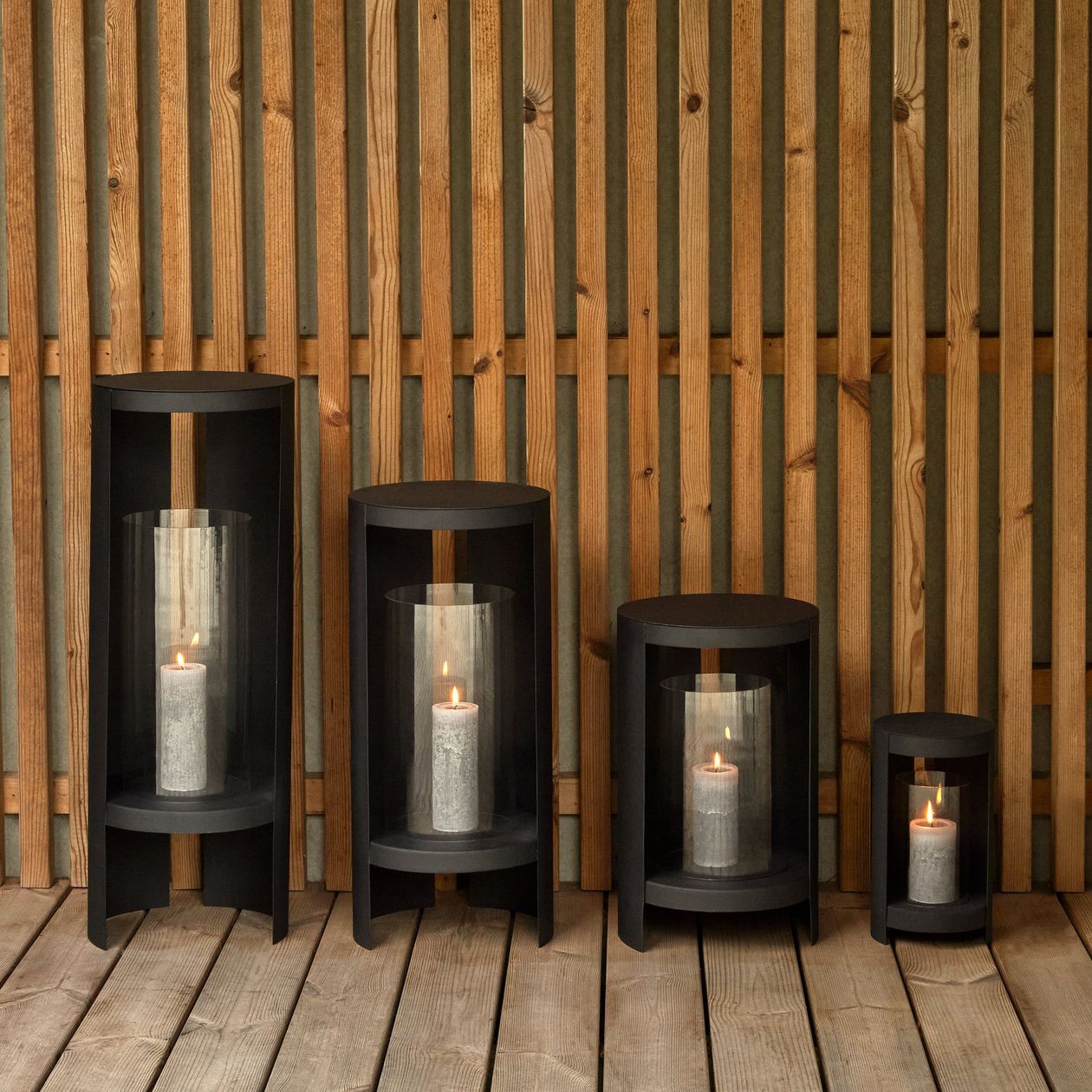 3. AYTM: Ora lantern
"This summer, I'm going to get an Ora lantern for our patio – they are designed for outdoor use. The outdoor fireplace I'm dreaming of is not possible in our current home, but an XL-sized lantern can help create the atmosphere of a real fire."
• AYTM's Ora lantern >
• More lanterns and fire pits >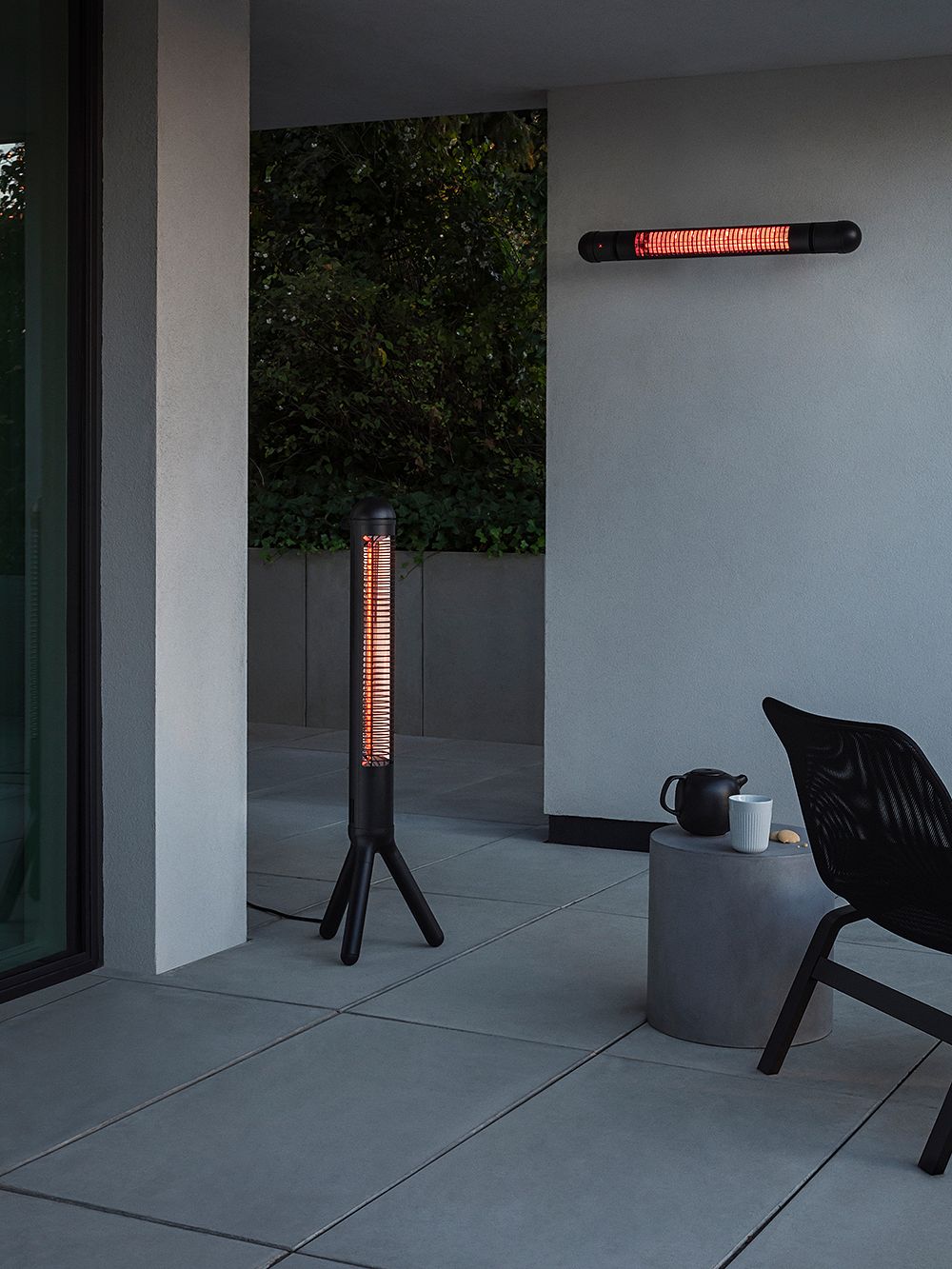 4. Eva Solo: HeatUp electric patio heater
"Also on my shopping list is Eva Solo's HeatUp patio heater, which extends the patio season by bringing warmth to cool days. The simple design of the heater is suitably inconspicuous, and suits a wide range of styles."
• Eva Solo's HeatUp patio heater >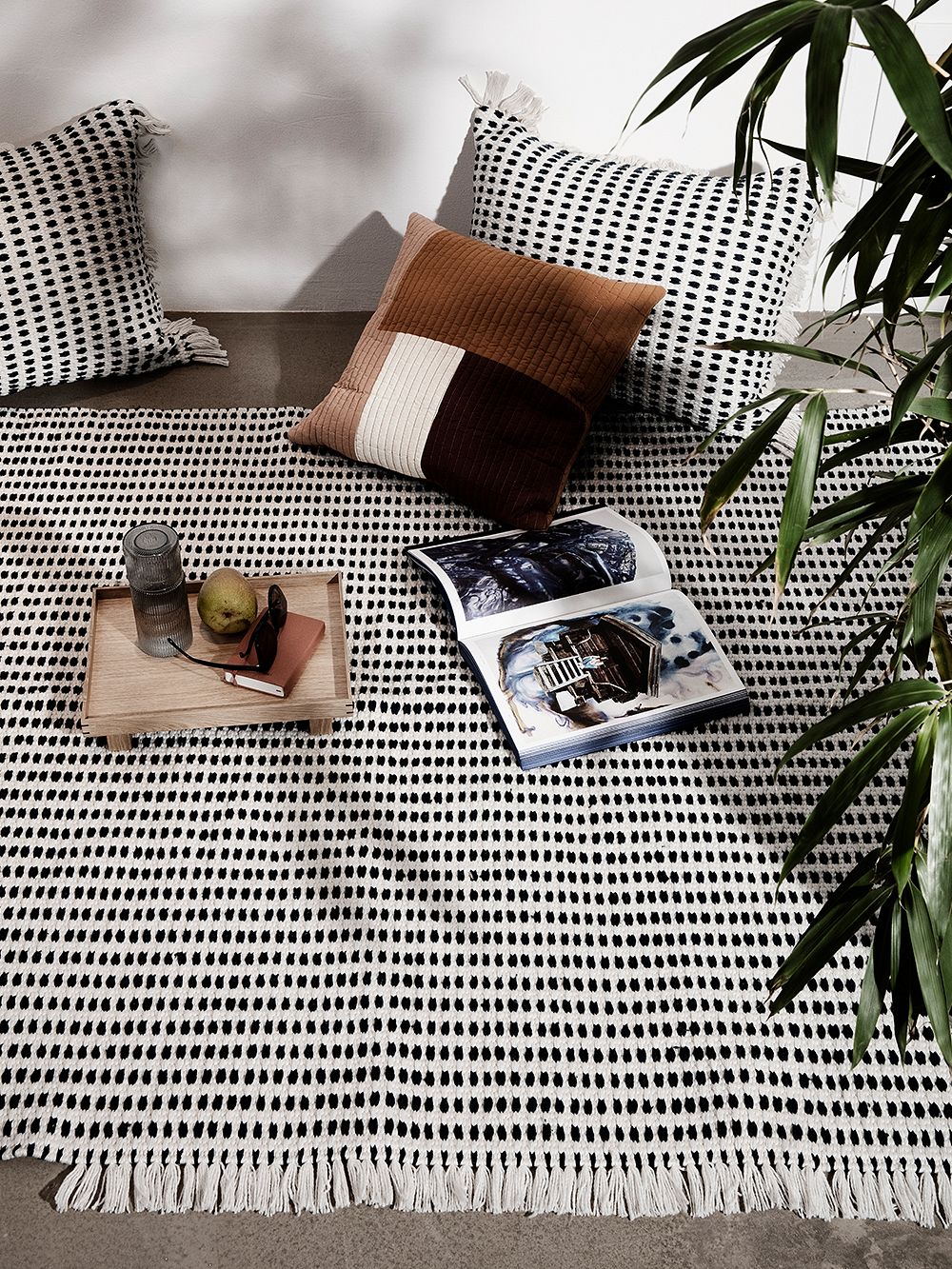 5. Ferm Living: Way rug
"Ferm Living's Way range includes soft pillows and rugs that, believe it or not, are made from recycled plastic bottles. The durable textile products, also suitable for outdoor use, are finished with fun fringes."
• Ferm Living's Way rug >
• More plastic rugs >
---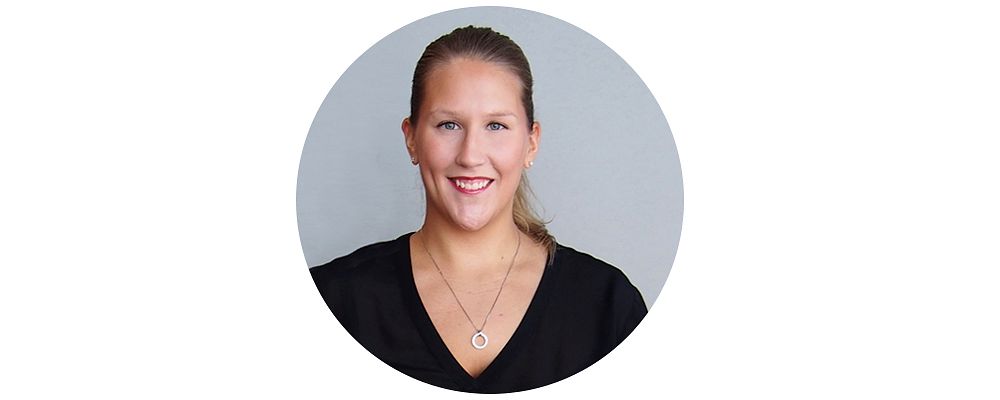 Ilona Valovirta works as Customer Service Manager at Finnish Design Shop. She loves Artek's lamps and relaxed moments on the patio by the sea.
---
See also:
• What's new at Finnish Design Shop >
Text: Design Stories Images: Manufacturers