Finnish Design Shop's Winter Sale is full of magnificent design discoveries. We picked products from the Winter Sale that represent timeless and durable design and will provide joy for years to come. Act now – the favorites will be sold out quickly!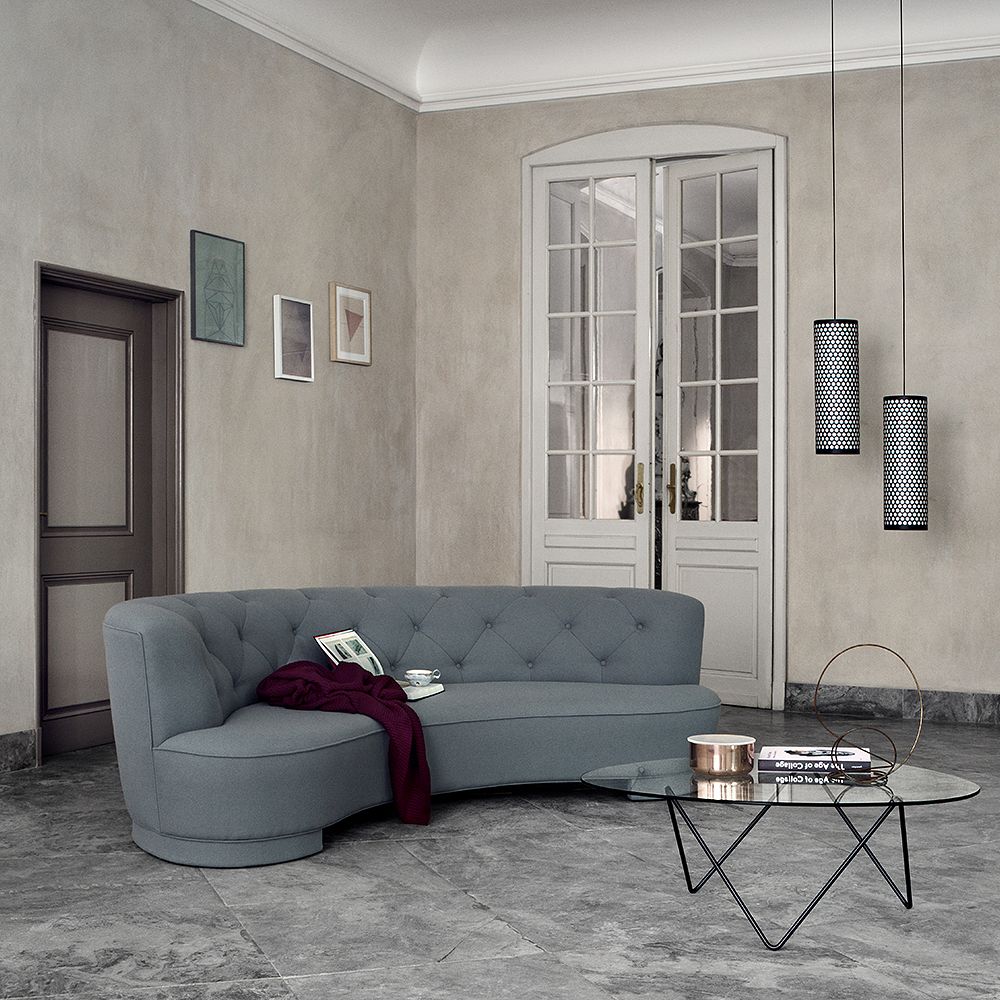 An elegant coffee table
Dating from 1955, the Pedrera coffee table is part of a furniture and lighting series designed by Barba Corsini. The collection was designed for a loft apartment in one of Barcelona's landmarks, Antoni Gaudí's La Pedrera. Manufactured by the Danish brand Gubi, the elegant Pedrera coffee table is a timeless addition to the living room, and due to its glass top and black steel legs it is suitable for a wide range of spaces.
• Gubi's Pedrera coffee table, now 15% off >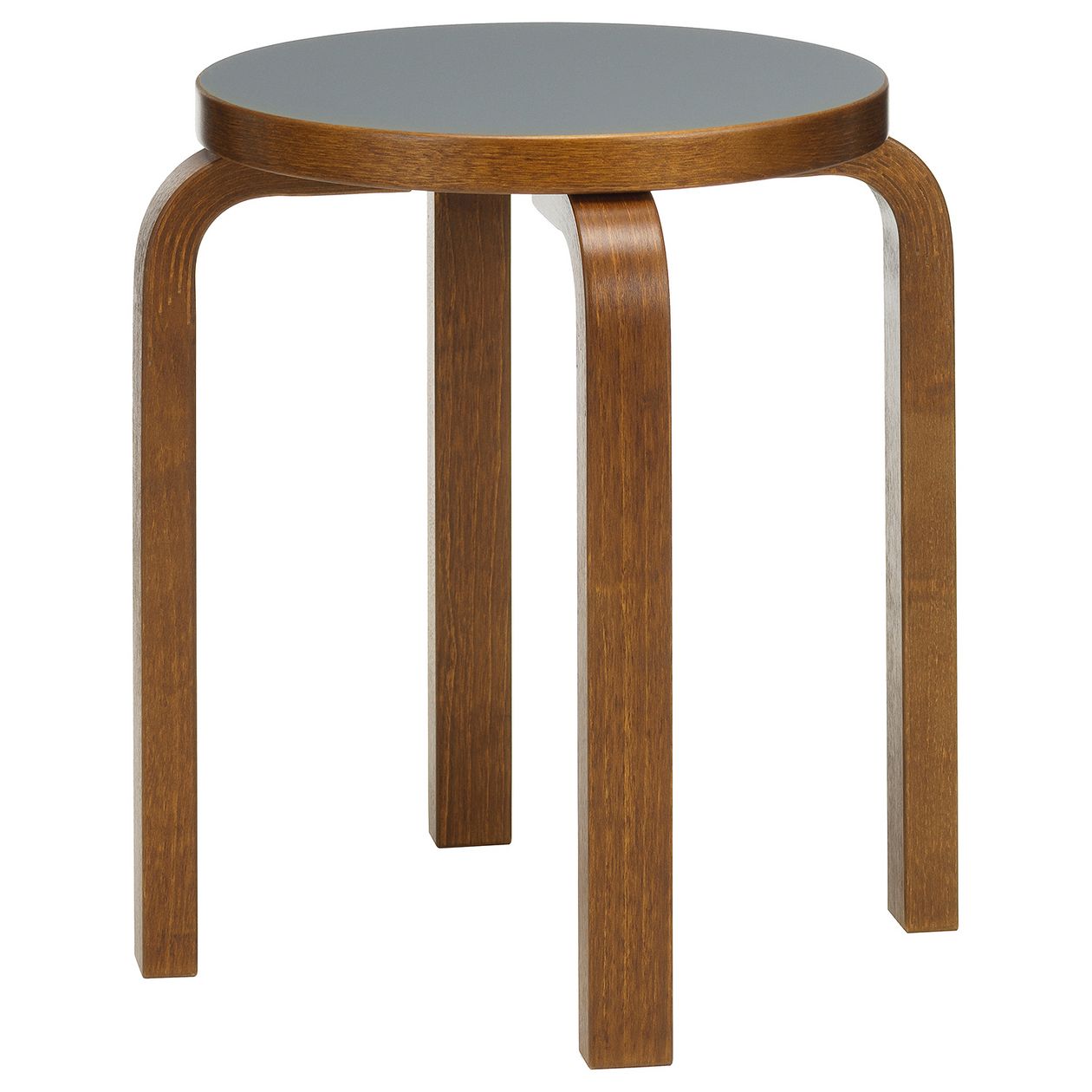 Evergreen Artek
Artek's classic furniture remains fresh and functional decade after decade. Designed by Alvar Aalto in 1933, the Aalto stool has become a cherished design staple guaranteed to find its place in any space. The combination of warm walnut and pewter linoleum adds a new soft touch to this practical piece familiar to all design lovers.
• Artek's Stool E60, now 20% off >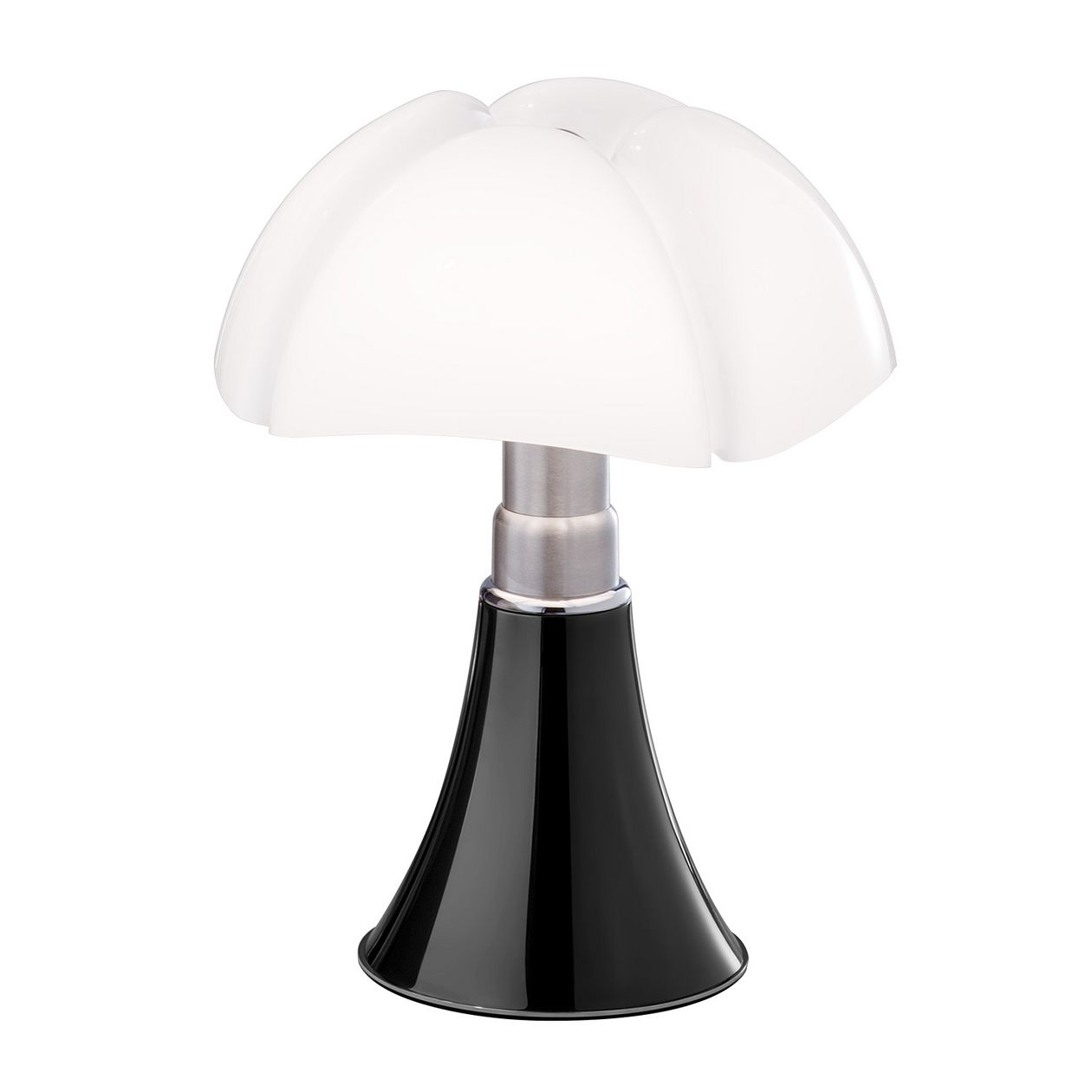 The elegant Italian
The Pipistrello lamp series by Martinelli Luce is an Italian classic pure and consistent in style that has gained wide popularity all over the world. Minipipistrello is part of a lamp series designed in 1965, and is a great choice for shelves, windowsills or dresser tops – the cordless lamp can be placed anywhere freely and easily. The height of this petite lamp is 35 cm. The materials are steel and methacrylate.
• Martinelli Luce's Minipipistrello lamp, now 25% off >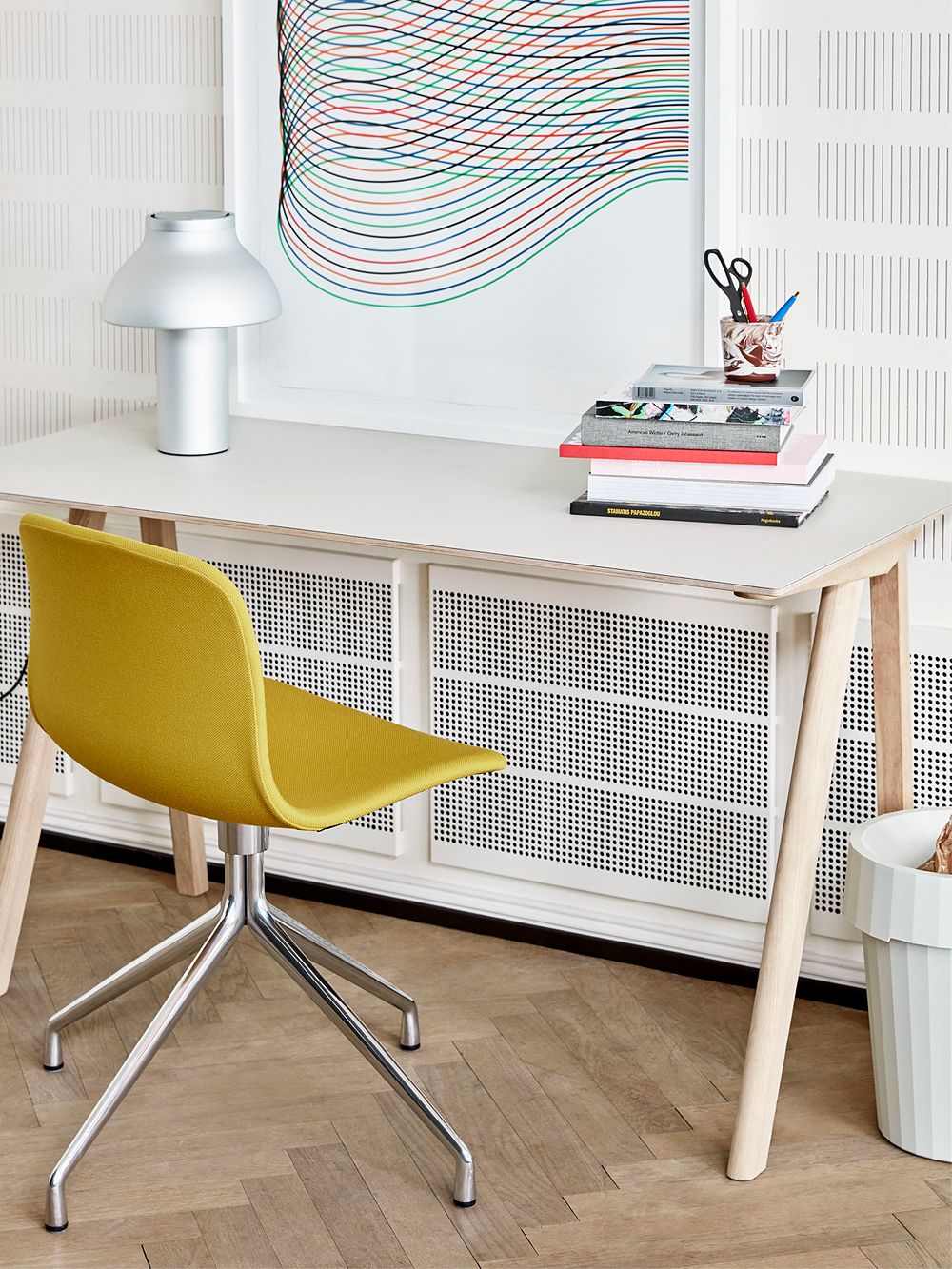 For the compact home office
The new norms of working also cause changes in home interior design. The CPH90 desk by Hay is nicely compact in size and therefore easy to fit into a small office or work corner. The design of the desk represents timeless Scandinavian design language: light soaped oak legs combined with a natural white linoleum cover, a material with a nice feel. Different styles of chairs and other furniture can be easily combined with this simple desk. This cornerstone of a workstation adapts itself smoothly and becomes part of all types of homes.
• Hay's CPH90 desk, now 15% off >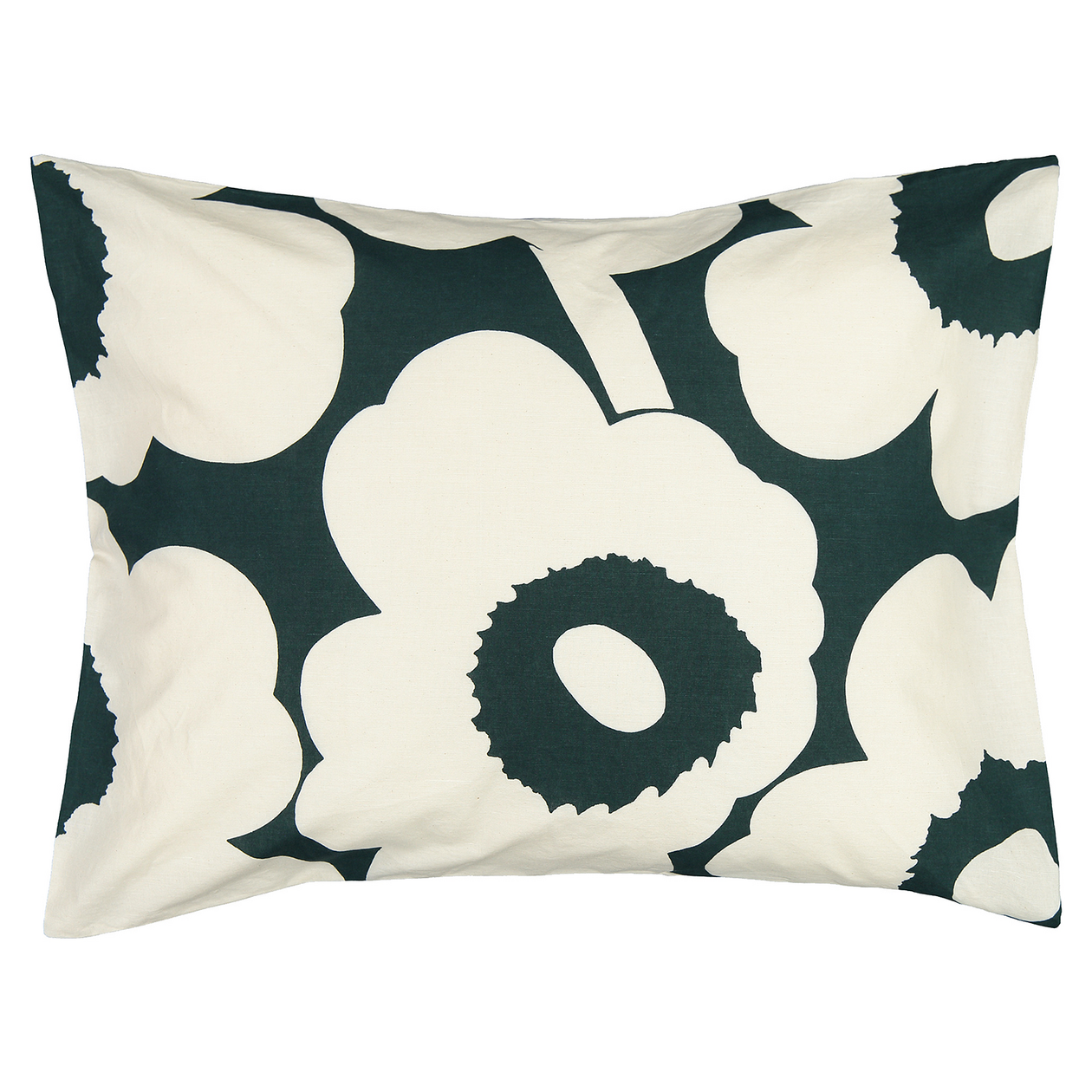 Textile update
Quality textiles can withstand time and use, providing a necessary and pleasant addition to any home decor. In recent years, the beloved Unikko print by Marimekko has – yet again – surged in popularity, renewed with fresh color combinations. The pillowcase and duvet cover in shades of dark green and natural cotton give the bedroom a dose of atmospheric charm while still staying true to the classic clean-lined Marimekko style. The pillowcase, measuring 50 x 60 cm, is made of a blend of unbleached cotton and hemp.
• Marimekko's Unikko pillowcase, now 20% off >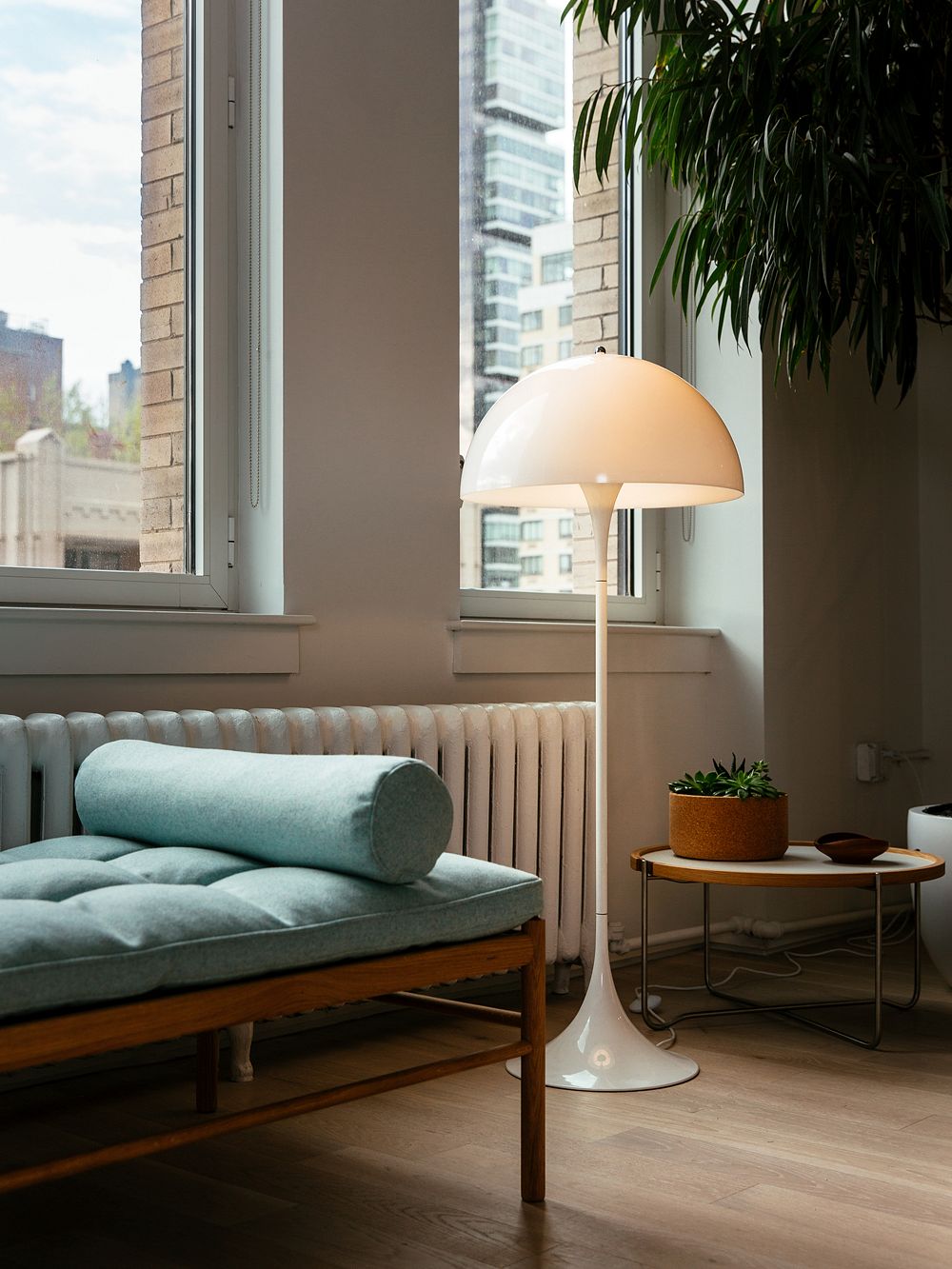 A blast from the 70s
1970s design is currently trending strongly. The Panthella floor lamp made by Louis Poulsen from 1971 is a Danish classic whose reduced design language will find a pair in both retro-styled and sparse Scandinavian interior designs. Besides its polished look, the lamp has charming lighting qualities that designer Verner Panton has paid special attention to, as usual. The lamp reflects light smoothly through its acrylic shade as well as its stem, creating a pleasant and beautifully hued result.
• Louis Poulsen's Panthella floor lamp, now 15% off >
See also:
• Winter Sale at Finnish Design Shop >
Finnish Design Shop's Winter Sale products are available while stocks last.
Text: Maija Rasila Images: Manufacturers