Finland is the happiest country in the world for the sixth time in a row, and also the other Nordic countries rank in the top ten of the UN World Happiness Report 2023. As we celebrate the International Day of Happiness, it's worth taking a closer look at the relationship between Finnish design and happiness.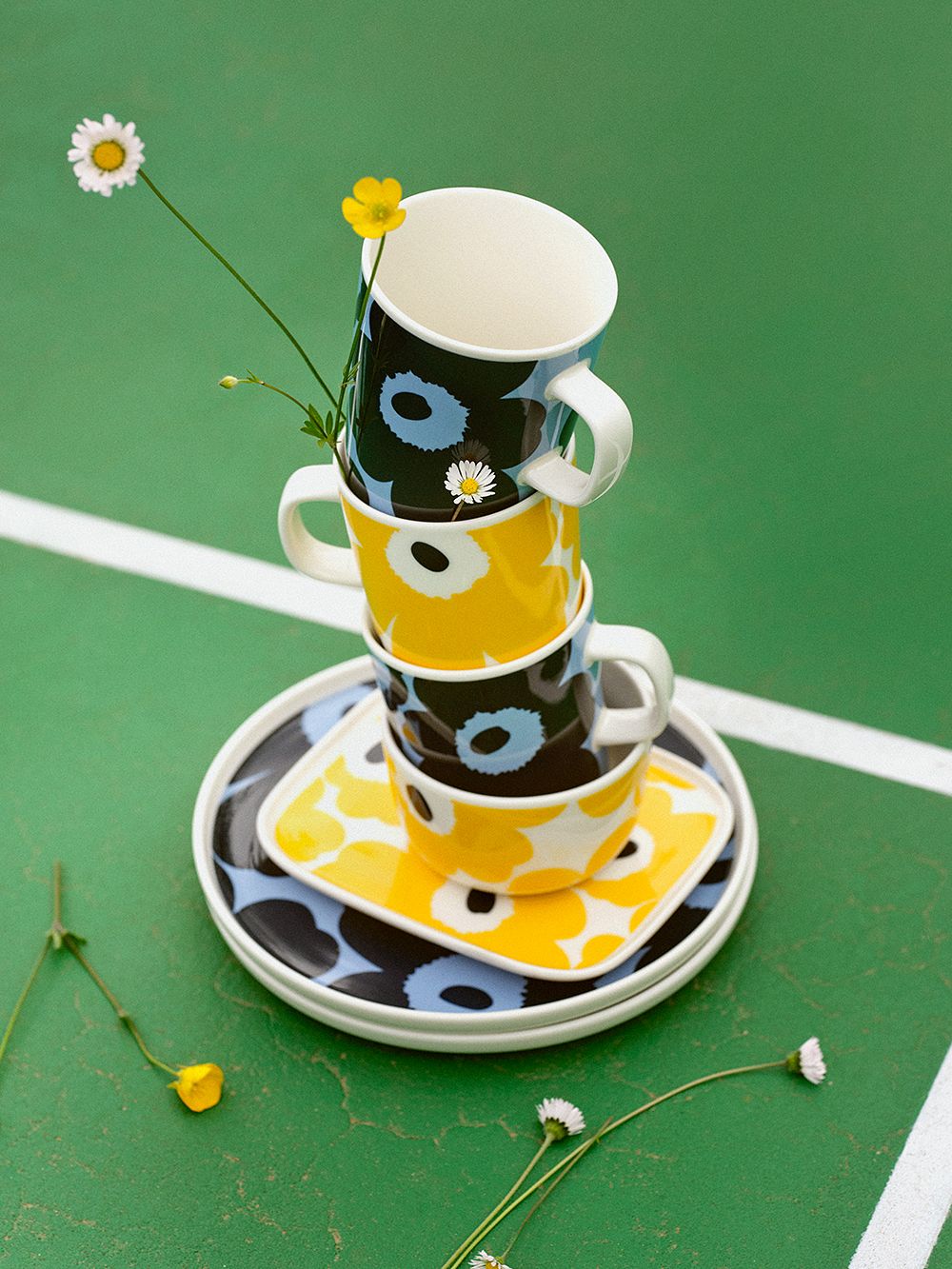 MARCH 20th marks the International Day of Happiness, a day established by the United Nations to emphasize the importance of well-being and highlight the significance of sustainable development and equality as sources of happiness.
On the same day, the UN releases its annual World Happiness Report. Finland has been ranked as the happiest country in the world for already six consecutive years, despite the global crises and challenging times. The report is compiled by comparing the subjective well-being of people in different countries, with key factors including income, social support, health, freedom, generosity, and the absence of corruption.
Finland's success in the field of happiness has sometimes baffled the Finns themselves. In a country where modesty is a virtue and melancholy part of the cultural identity, the title of the happiest country may seem a bit over the top. Nonetheless, the World Happiness Report suggests that Nordic happiness stems from wide general contentment and fulfillment – for most people in Nordic countries, daily life is at least fairly enjoyable.
Happiness also guides our work at Finnish Design Shop: since the beginning, our mission has been to spread pieces of Nordic happiness around the world through sustainable and high-quality design. To celebrate the International Day of Happiness, we decided to take a closer look at the ways how Finnish happiness and design are intertwined.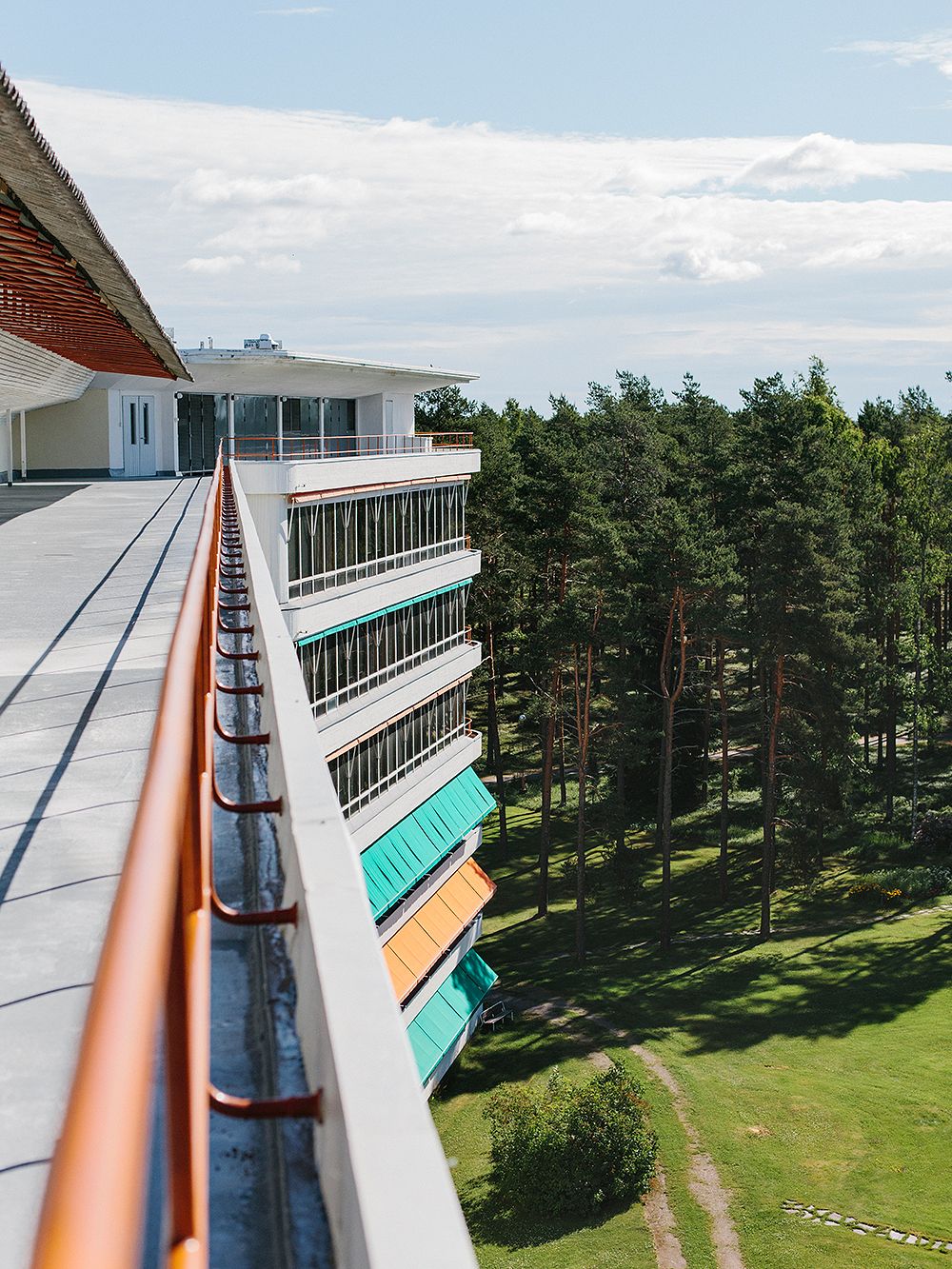 Happiness for as many as possible
The success of the Nordic countries in happiness rankings can be largely attributed to the strong welfare state, which has aimed to create equal opportunities for a good life through means such as free education, public healthcare, social security, freedom of the press, and gender equality.
In the 1900s, also design played a role in the construction of the Finnish welfare state. For example, the Paimio Sanatorium, designed by Aino and Alvar Aalto, was part of a national project to eradicate tuberculosis. Many classic Aalto designs were originally created for public institutions – such as the A805 Angel Wing lamp from 1954, which Alvar Aalto designed for the National Pensions Institute of Helsinki.
In the 1900s, also design played a role in the construction of the Finnish welfare state.
Finnish Design Shop has aimed to promote equality and diversity not only in its own organizational culture but also in a wider context, such as by being an official partner of Helsinki Pride and organizing an annual International Women's Day campaign. As in the previous year, our donation this spring will be directed to Ukrainian women through UN Women Finland – the campaign closes on March 21st, so you still have time to participate.
• Lend a helping hand: Support UN Women's work in Ukraine >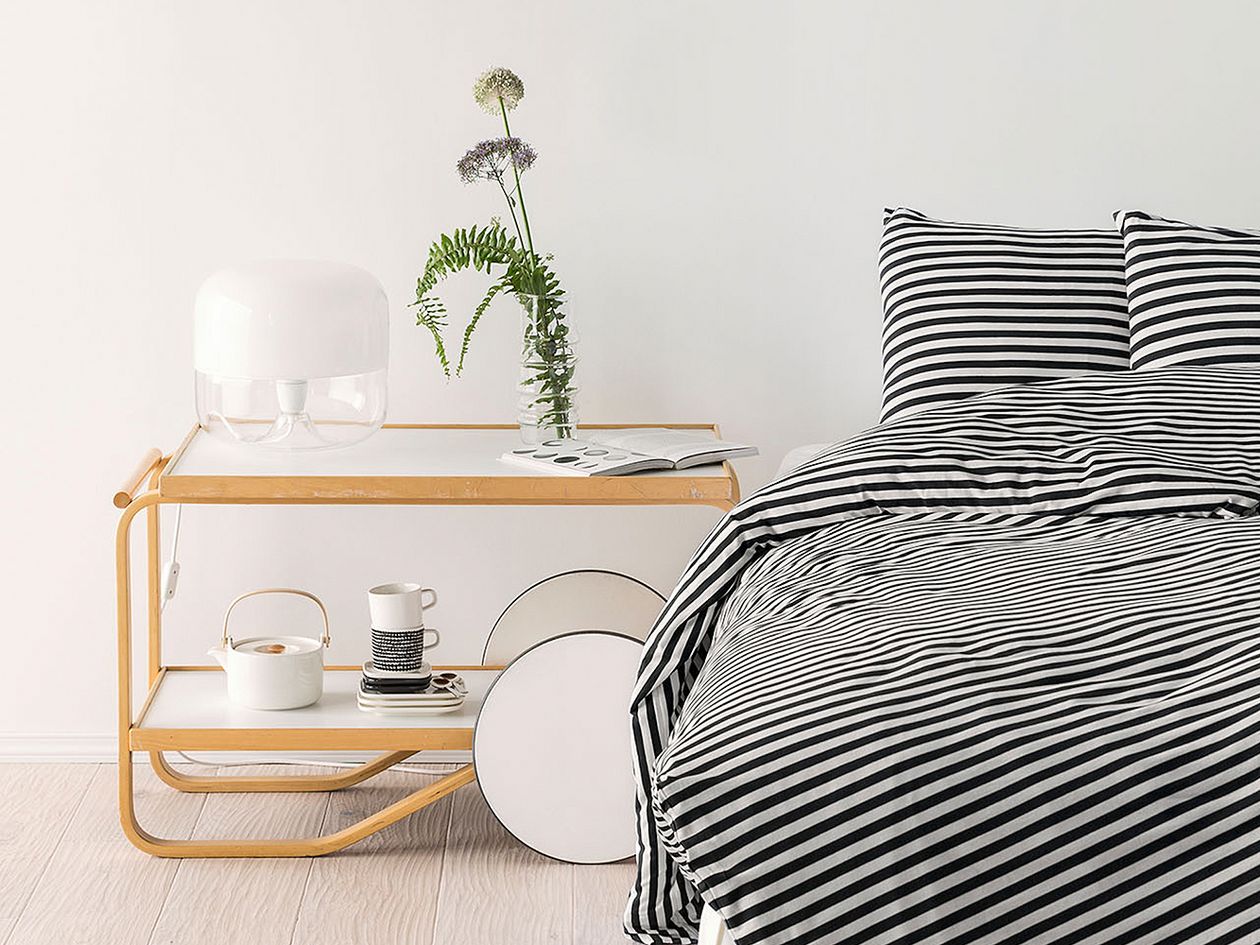 Functional living
Nordic design is not known for extravagance or the pursuit of status symbols, but rather for its functionalist traditions. Best-known Finnish design brands represent functional everyday life, democracy, and quality that lasts from generation to generation. Finnish household classics range from Iittala and Arabia tableware to Artek heirloom furniture and Marimekko textiles that often stick with us for years to come.
Due to long winters, Nordic people have become accustomed to spending a lot of time at home, which has given rise to the Danish concept of hygge and overall fondness for cozy interiors. Investing in comfortable and functional homes is often regarded as a wise economical move that provides a sense of security for the future. Additionally, it contributes to making environmentally responsible choices and thoughtful, unhurried purchases.
• Read the story: Raise a toast to equal design! >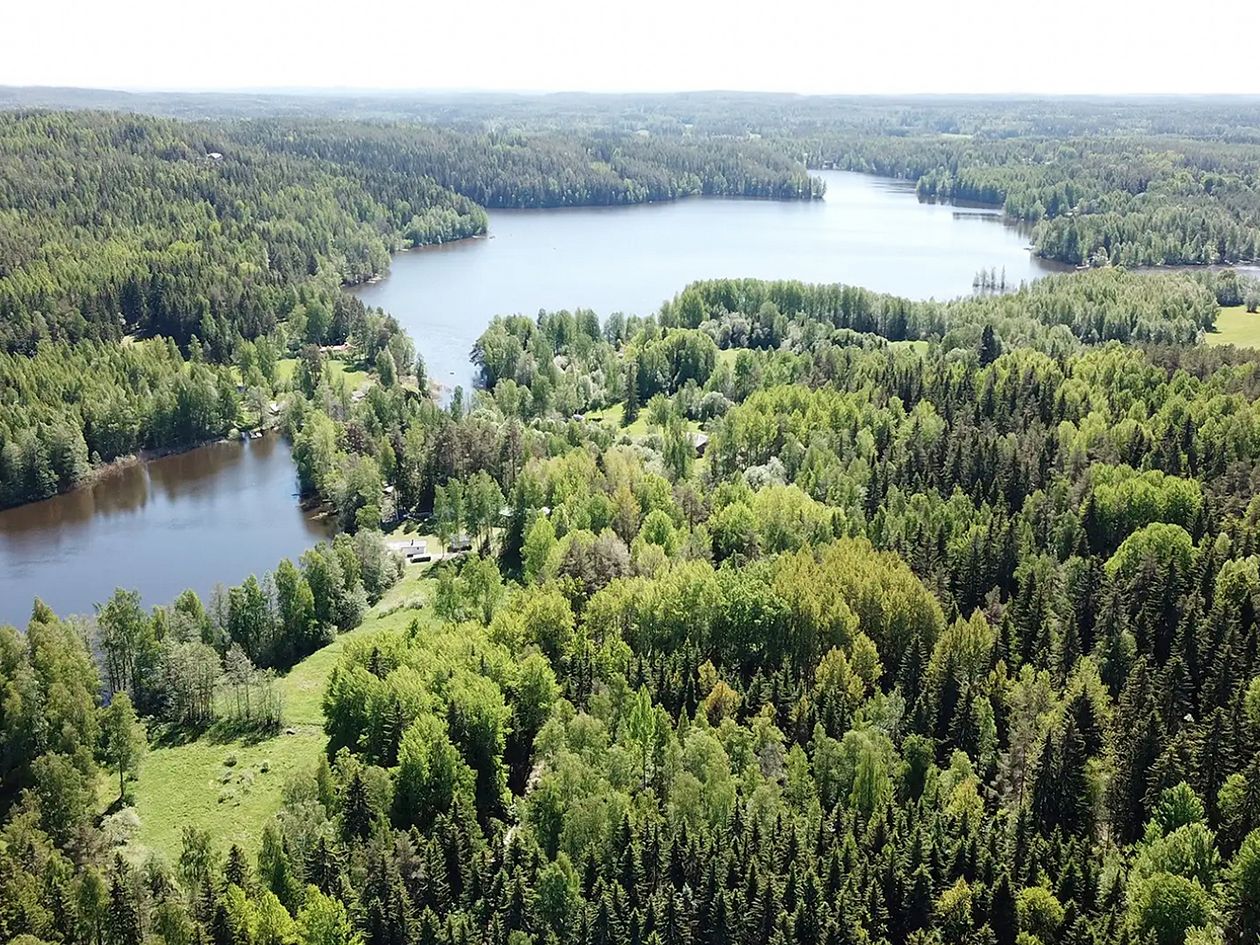 Rooted in the woods
A brief sojourn in nature can yield significant benefits for one's well-being. With the closest forest easily accessible even from the heart of Helsinki, it is hardly surprising that nature is regarded as a fundamental component of Finnish happiness. Nature's influence on Finnish design is evident in the strong traditions of using wood, and the strong contrasts of the seasons have always served as a source of inspiration for our designers.
However, clean forests that are also rich in biodiversity cannot be taken for granted. Currently, the majority of Finnish forests are utilized for commercial purposes, and just about six percent of them are protected. Since 2021, Finnish Design Shop has been offsetting its annual emissions by buying and protecting local forests. In the previous year, we conserved nearly 10 hectares of forest in Pälkäne.
Local nature also has a strong influence on our everyday activities at Finnish Design Shop. Our logistics center in Turku is located right next to a nature reserve, and a lunch restaurant operates in connection with our premises.
• Read the story: Finnish Design Shop protected almost 10 hectares of Finnish forest >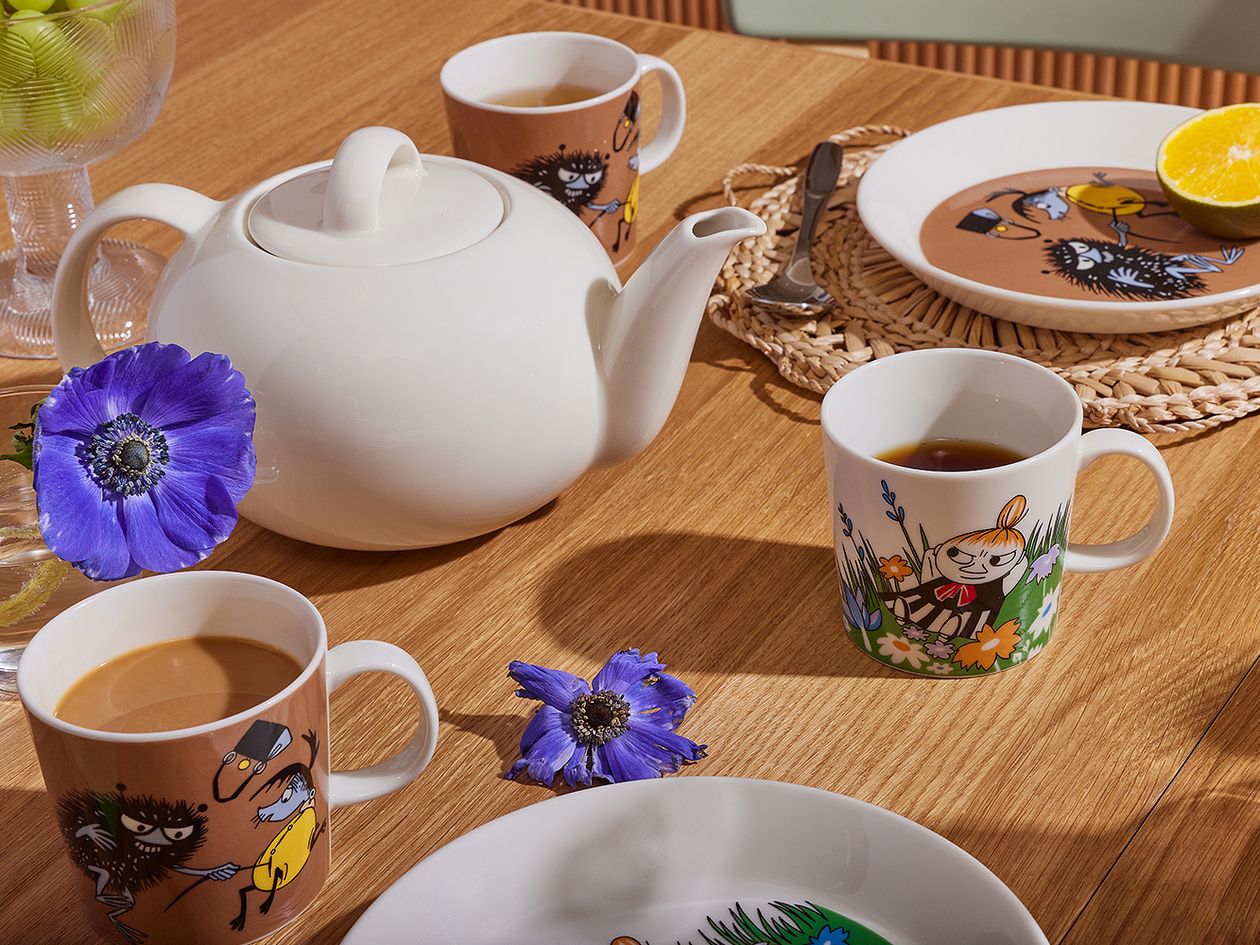 Learn from the Moomins
Living a life that is true to yourself is one of the cornerstones of happiness, and the freedom to do so is one of the key factors of the World Happiness Report. Great companions to freedom are kindness, responsibility, and generosity – which is another factor in the report.
Living a life that is true to yourself is one of the cornerstones of happiness.
Tove Jansson's Moomin family knows how to balance freedom and generosity. The Moomins are known for their open-minded hospitality and doors that are never locked. On the other hand, the Moomins also recognize their need for personal freedom: they share a desire to live outside the reach of those who seek to control them unnecessarily, as well as a strong urge to embark on great adventures every now and then, either together or alone. In Moominvalley, being different is actually nothing special, as the valley is home to all kinds of creatures, each with their own funny peculiarities.
Over the decades, the Moomins have been important life mentors to several generations of Finns. This is also evident in Finnish homes, with numerous colorful Moomin mugs, books, and figurines adding charm to our daily lives while also reminding us of the things that truly matter.
• Read the story: New Moomin mugs for Moominpappa and Hemulen >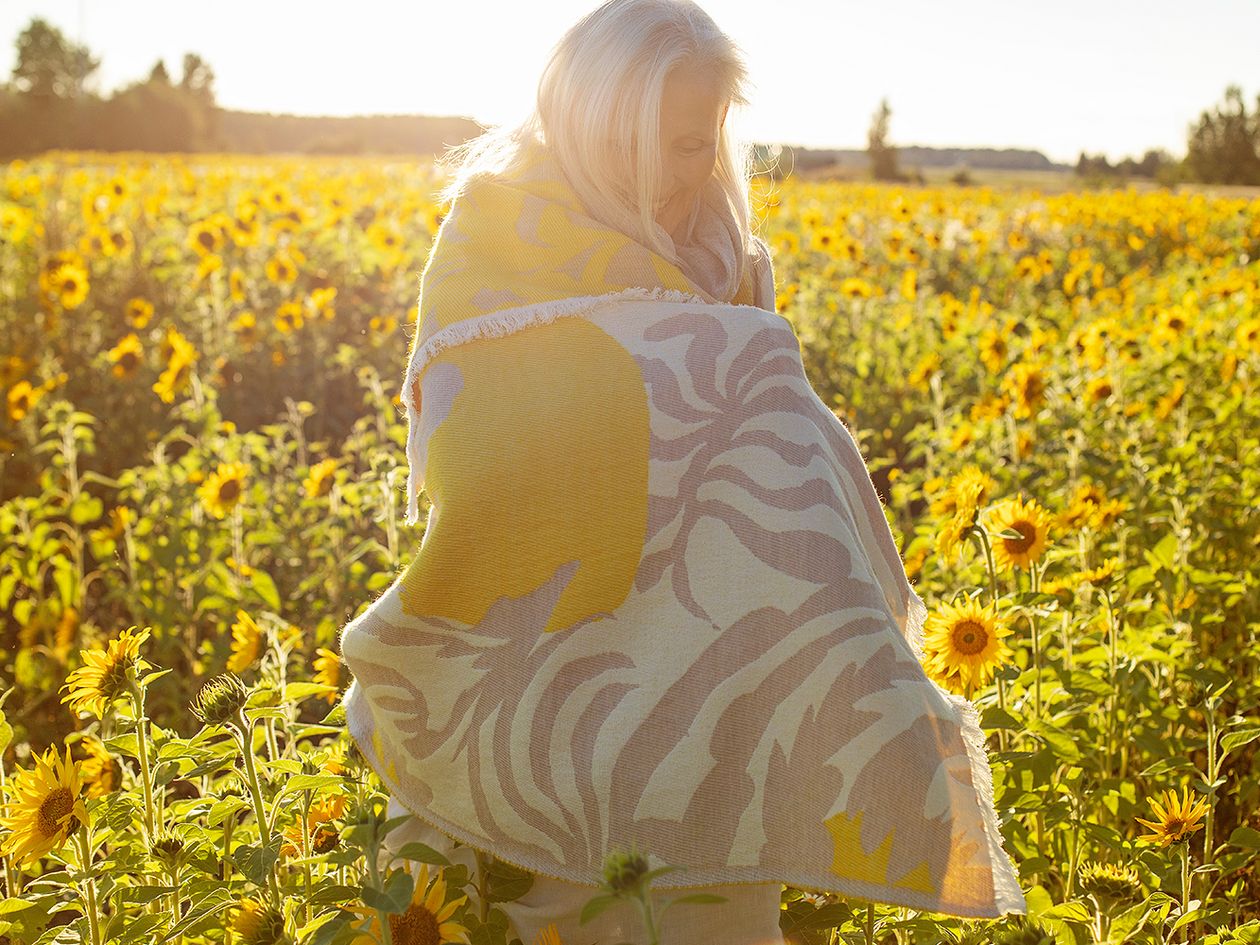 Nordic traditions
Many Nordic traditions and hobbies are strongly connected to nature. People head to the forests for evening walks, mushroom picking, and multi-day hikes, and many Finns enjoy spending summers in the peace of their own cottages. The extensive everyman's rights are a testament to the strong Nordic relationship with nature, guaranteeing the right to camp and forage nearly anywhere.
One of the most internationally known forms of Finnish culture is, of course, the sauna. Bathing in a sauna is a ritual that is both informal and yet intimately sacred, with a purifying effect on both body and mind. The most traditional way to enjoy the sauna involves experiencing the tranquility of nature and taking a refreshing dip in natural water. On the other hand, urban public saunas are also an essential part of our sauna tradition, and in recent years, the Finnish sauna culture has taken on many new, architecturally fascinating forms.
• Read the story: Explore 10 authentic Finnish saunas >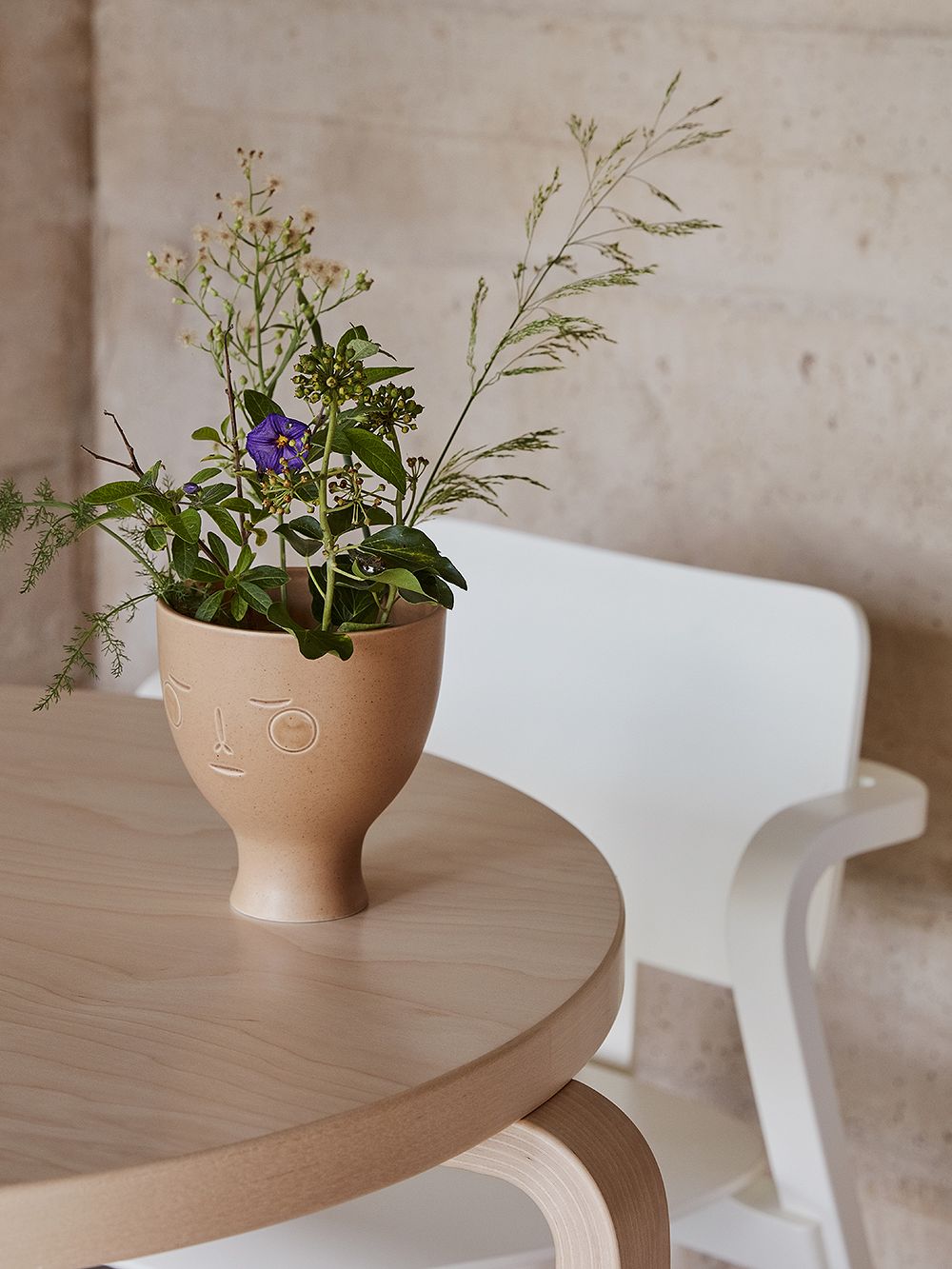 Making space for joy
Experiencing joy is a crucial element of happiness, even though happiness does not mean feeling joy all the time. Joy can take various forms, from a contented hum to exhilarating bursts. It flourishes through human connections, play, and engaging in activities that hold significance to you, all of which are fostered by an stress-free and unhurried lifestyle. To maintain its magic, even the most functional life needs special moments of celebration.
Besides functionality, good design can bring a lot of joy to our lives.
Besides functionality, good design can bring a lot of joy to our lives. In contemporary Finnish design, joy manifests from subtle to more extravagant forms: Teemu Järvi's animal illustrations, Saana ja Olli's textiles, COMPANY's ceramic pieces, and Hetkinen's natural cosmetics all embody the celebration of Finnish design in their own unique way.
In honor of the International Day of Happiness, we want to wish you a day filled with joy that is true to yourself! Today is a good day to bake a cake, take a stroll in the woods, call a friend, or simply take a breather and appreciate the happiness of your own home in all its everydayness.
• Read the story: Fresh Finnish design: classics of tomorrow >
---
World's happiest countries
1. Finland
2. Denmark
3. Iceland
4. Israel
5. Netherlands
6. Sweden
7. Norway
8. Switzerland
9. Luxemburg
10. New Zealand
Source: The World Happiness Report 2023
---
See also:
• Finnish Design Shop's story and values >
Text: Nora Uotila Images: Suvi Kesäläinen and manufacturers