Choose pieces that seamlessly match your existing home décor. The most effective solutions are often the most sustainable and beautiful ones.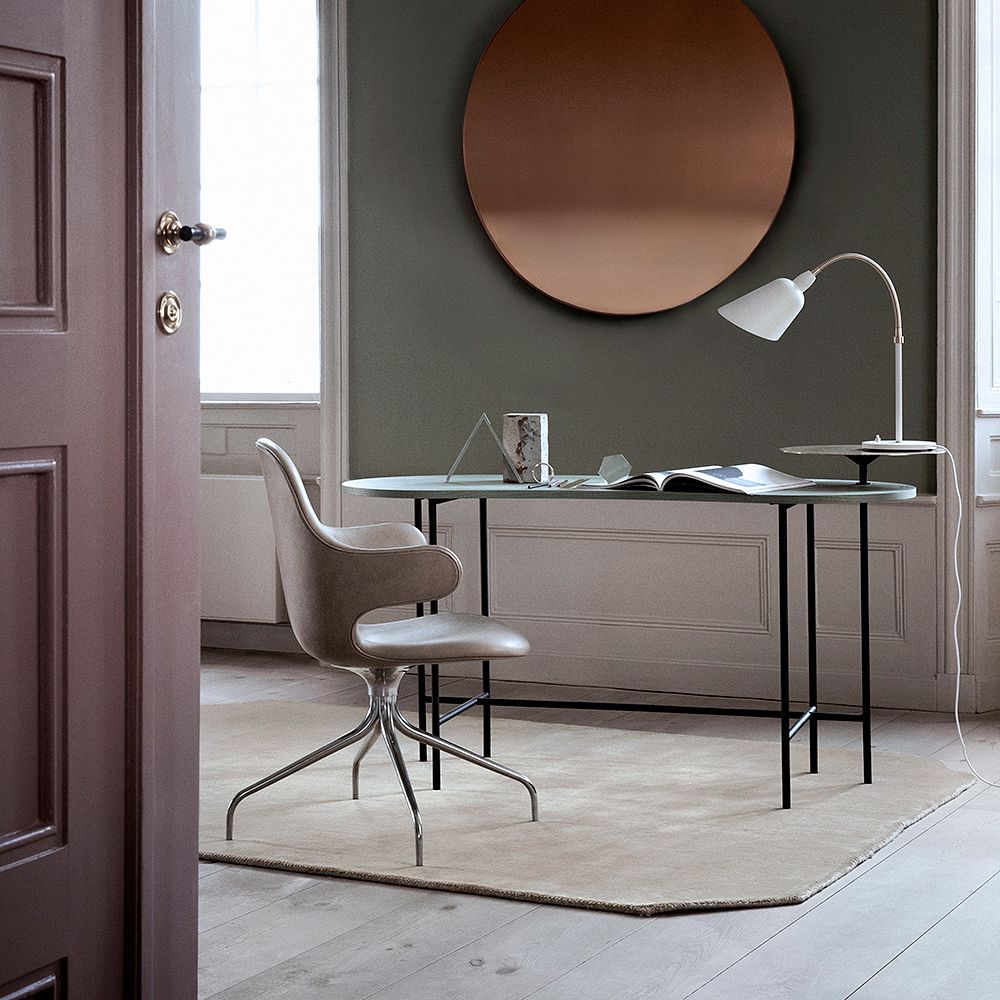 1. Allow yourself plenty of free table space
Measure up your work surface correctly. Writing jobs only require a small area for a laptop, but working with other tools or devices will take up more space. Pay attention to materials: wood and linoleum surfaces have a pleasant feel to them. A height adjustable table gives you the choice of working either in a sitting or standing position.
• &Tradition's Palette JH9 desk >
2. Sit comfortably
You should be able to sit comfortably for long periods of time without the chair feeling hard or having poor back support. In any case, take regular breaks to stand up and stretch. If the workstation is situated in either the bedroom or in the living room, the appearance of the work chair is particularly important. A visually appealing seat will complement your other furnishings.
A visually appealing seat will complement your other furnishings.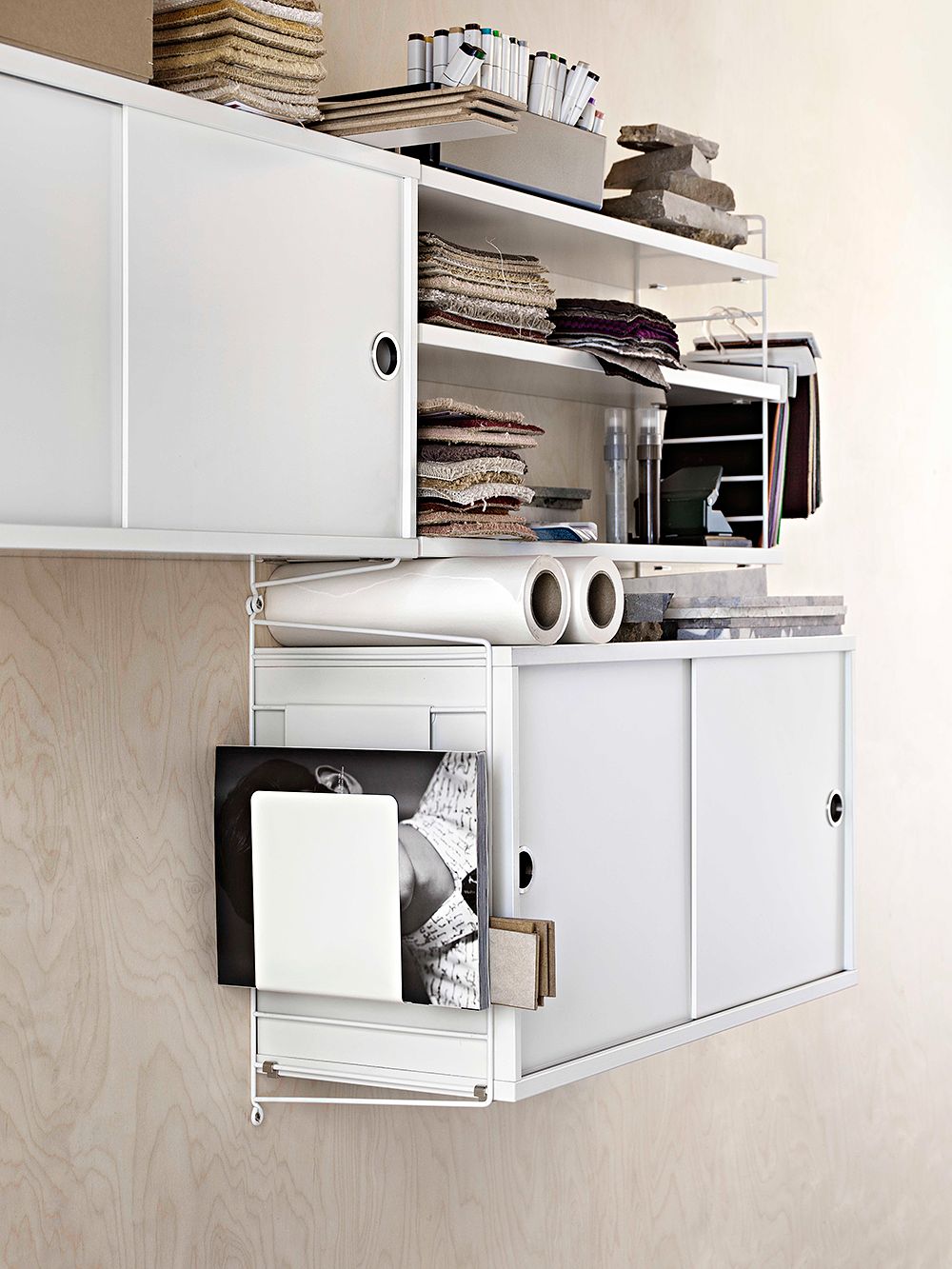 3. Maximize your storage space
Ensure that you have enough storage space around your workspace. Make use of the walls and install open shelves to help keep you organized. Place a drawer with wheels under your desk, which you can easily pull out if you need extra space.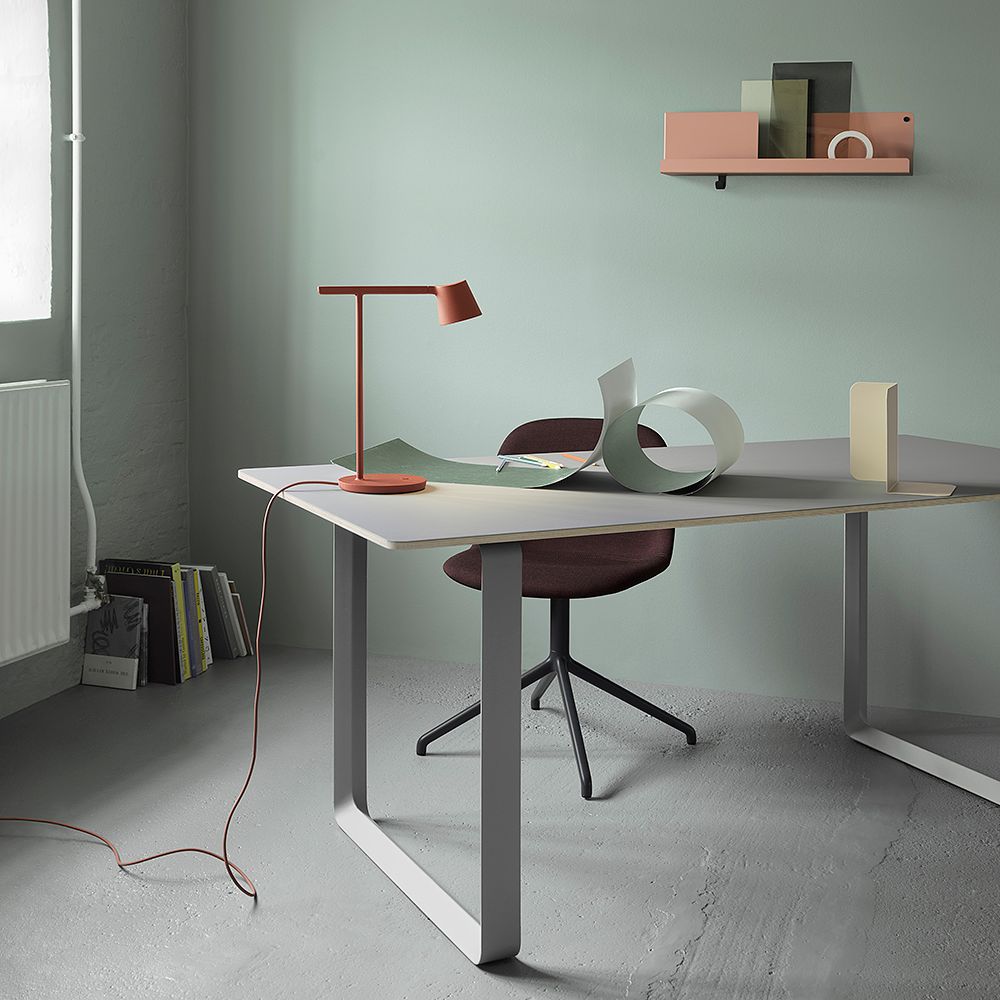 4. Allocate a specific place for small items
The work surface easily becomes cluttered. Invest in small storage units that keep pencils, scissors, paper clips, and documents in check. A storage compartment with a handle is a practical option.
5. Hang up and hush down
Hang up a note board on the wall, where you can place sticky notes and inspirational pictures. A cork or fabric covered board or a metal surface with magnets will do the job. What's more, soft fabric surfaces will improve the acoustics in your space.
• Please Wait To Be Seated's Nouveau Pin board >
Soft fabric surfaces will improve the acoustics in your workspace.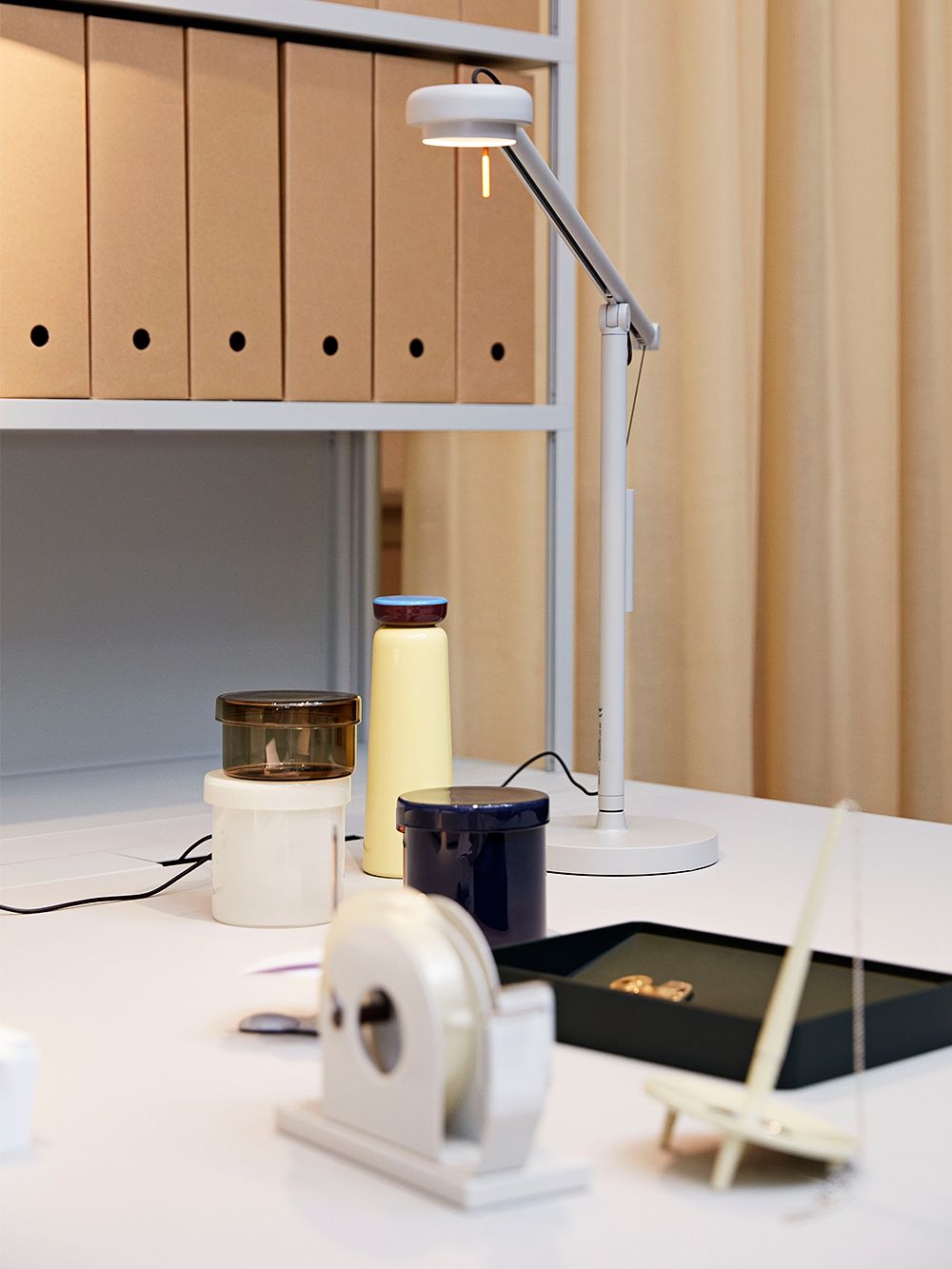 6. Focus the light
You just cannot do without a glare-free and adjustable spotlight. A dimmer allows you to modify the light to suit any occasion. The most optimal light comes slightly from the side. A properly positioned light bulb will not shine directly in your eyes.
• Hay's Fifty Fifty Mini task light >
See also:
• All storage furniture >
• All office chairs >
• All desk lamps >
Text: Laura Brotherus / Avotakka Photos: Manufacturers