A soft resting place, dining table seats, a multifunctional stool, or a good support for working? Whatever your need is, you will find hundreds of design chairs more affordable from Finnish Design Shop's Summer Sale. Get to know our favorites!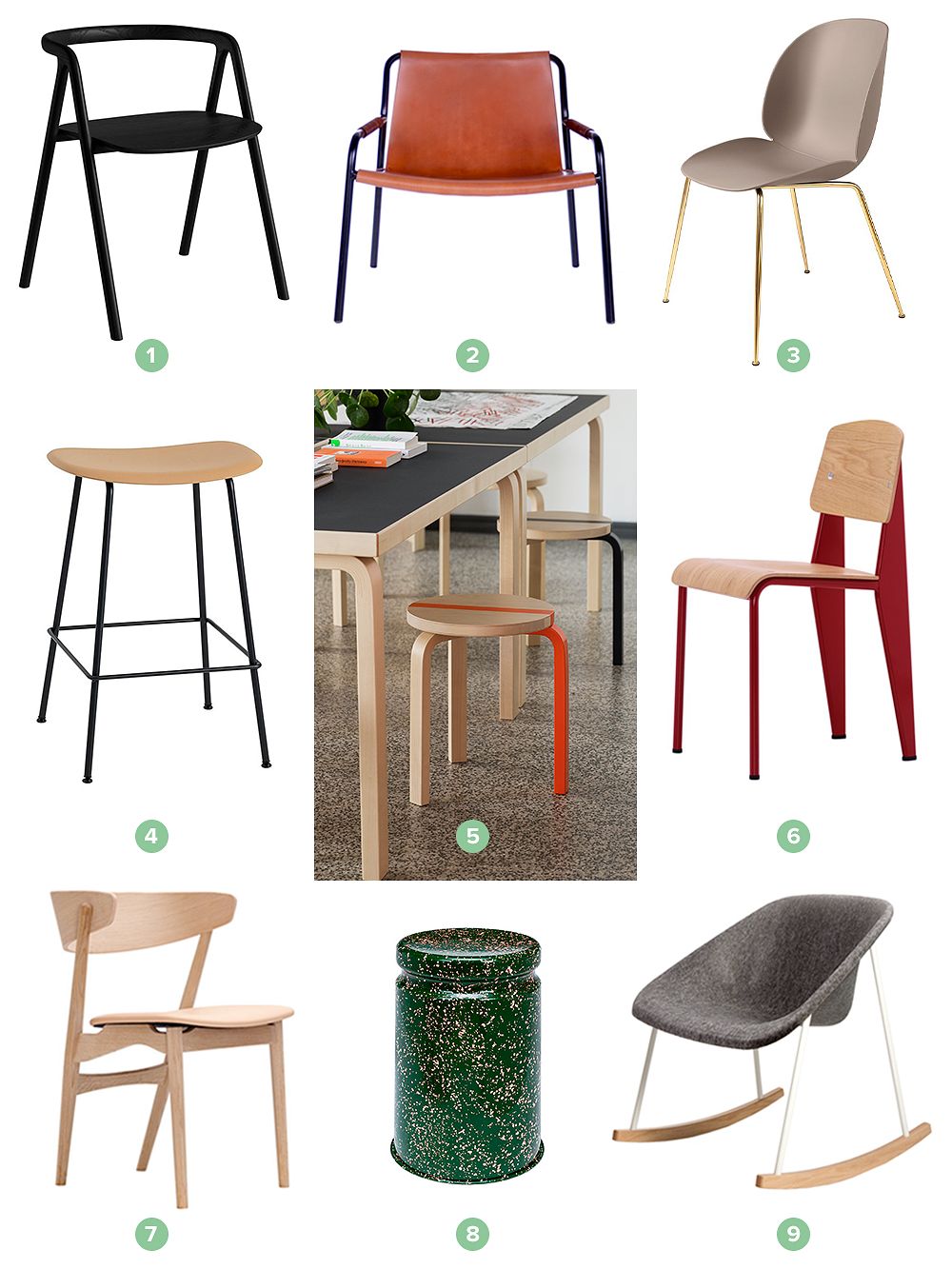 1. Made By Choice's flowingly shaped Laakso chair is designed by Saku Sysiö and handmade in Halikko, Finland. 2. OX Denmarq's September chair finds its place in the reading corner or as an armchair in the living room. 3. The shape of the Gubi's Beetle chair has been inspired by the anatomy of the beetle, which is apparent in the delicate legs and curved shell.
4. The Fiber bar stool by Muuto is made of an innovative composite material consisting of plastic and wood fibers. 5. Artek's Aalto stool 60 Publics is a charming version of one of the most iconic pieces of Finnish furniture design. 6. Vitra's Standard Chair has a special metal leg structure that ensures a stable sitting position at the dining table, for example.
7. Designed by Danish cabinetmaker Helge Sibast, the Sibast No 7 chair features a curved backrest combined with tapered legs and an upholstered seat. 8. In addition to the unique seat, Hem's Last stool acts as a playful side or bedside table. 9. Suitable for modern interiors, the Kola Light rocking chair is made of recyclable polyester felt with a steel base and wooden rockers.
Finnish Design Shop's Summer Sale products are available while stocks last.
See also:
• Summer Sale at Finnish Design Shop >
Text: Design Stories Images: Manufacturers