Arabia's bold and beloved classics, Paratiisi and Sunnuntai tableware, embody Finnish ceramic artist Birger Kaipiainen's decorative ingenuity. Now is your chance to take 25% off the jolly tableware for a limited time only. Join us in discovering Finnish Design Shop's frequently updated product campaigns, allowing you to save on long-term interior investments.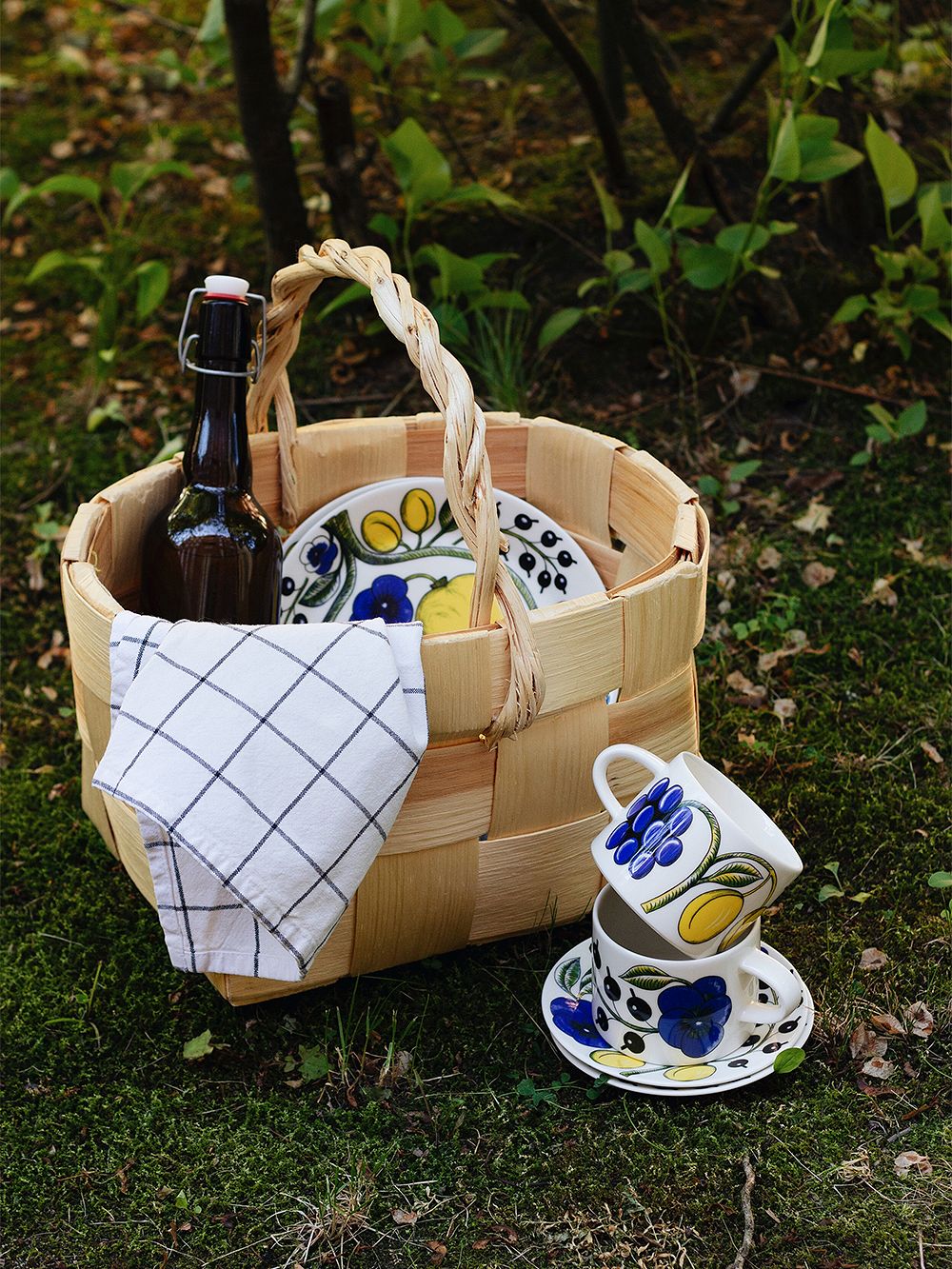 TITLED PRINCE OF CERAMICS, Birger Kaipiainen has contributed to cosy homes in Finland and beyond with a wealth of beauty and creativity. Designed half a century ago, Paratiisi and Sunnuntai tableware express the award-winning ceramic artist's essence, complete with rich visual mastery and an affinity for all things nature.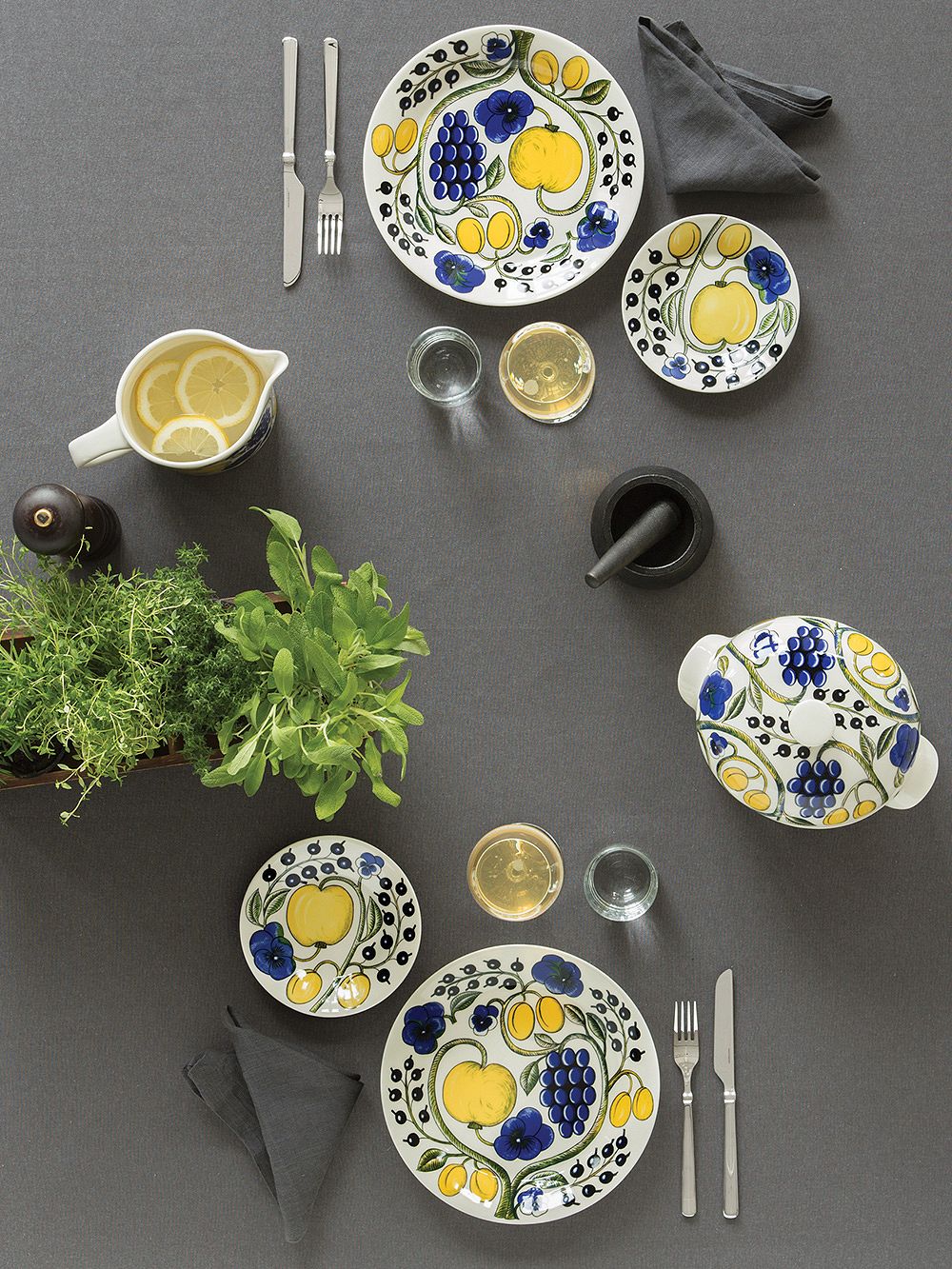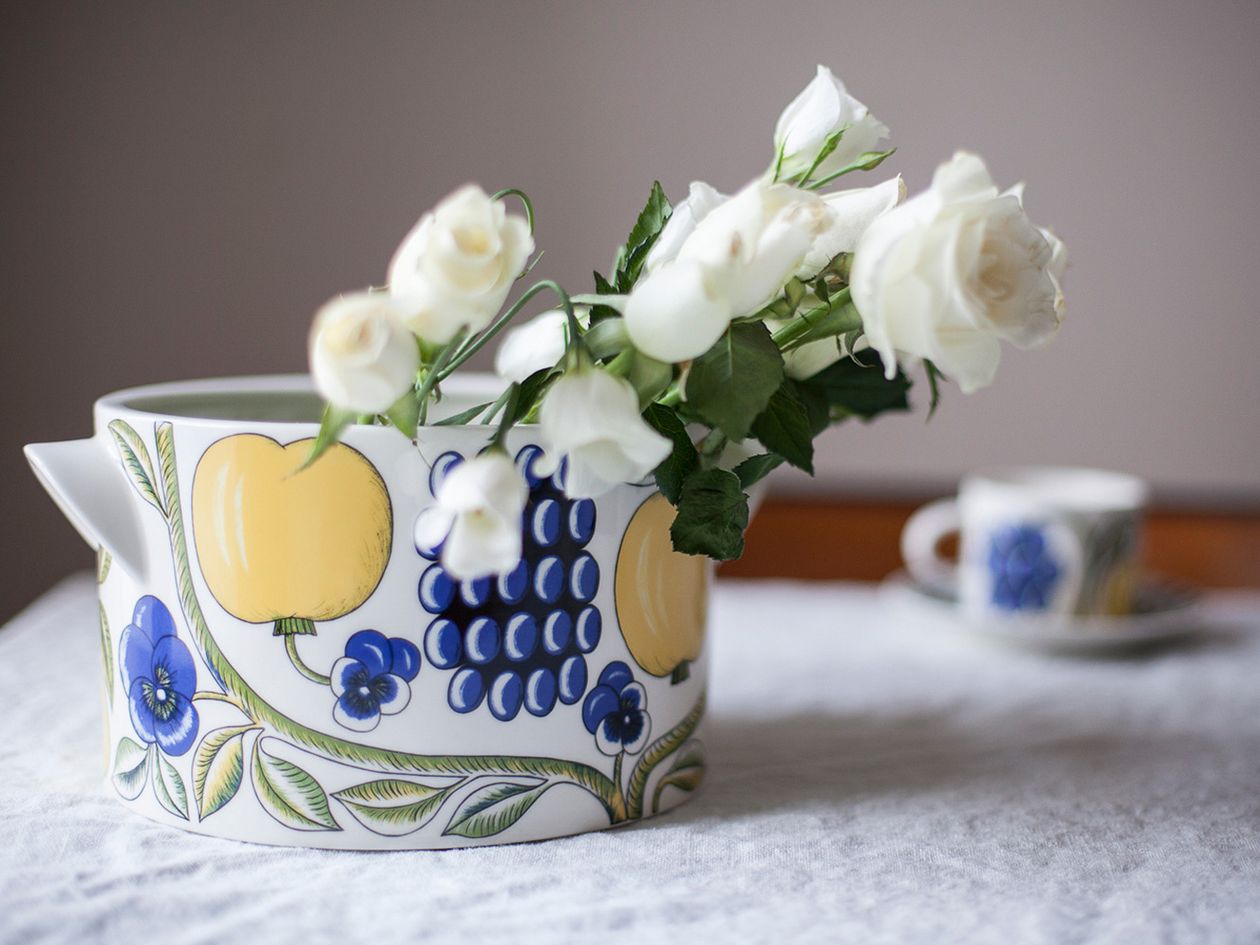 Adorned with fruit, violets and blackcurrants, Paratiisi (Paradise) is an experience for several senses, as the abundant set of flora entices one to touch, smell and taste its sumptuous pattern. Designed in 1969, the nature-inspired theme drew inspiration from the earlier relief Orvokkimeri (Sea of Violets), created for Expo 67 held in Montreal. While the series originally included oval-shaped plates, it reached its current form following a pause in production during 1974–1988.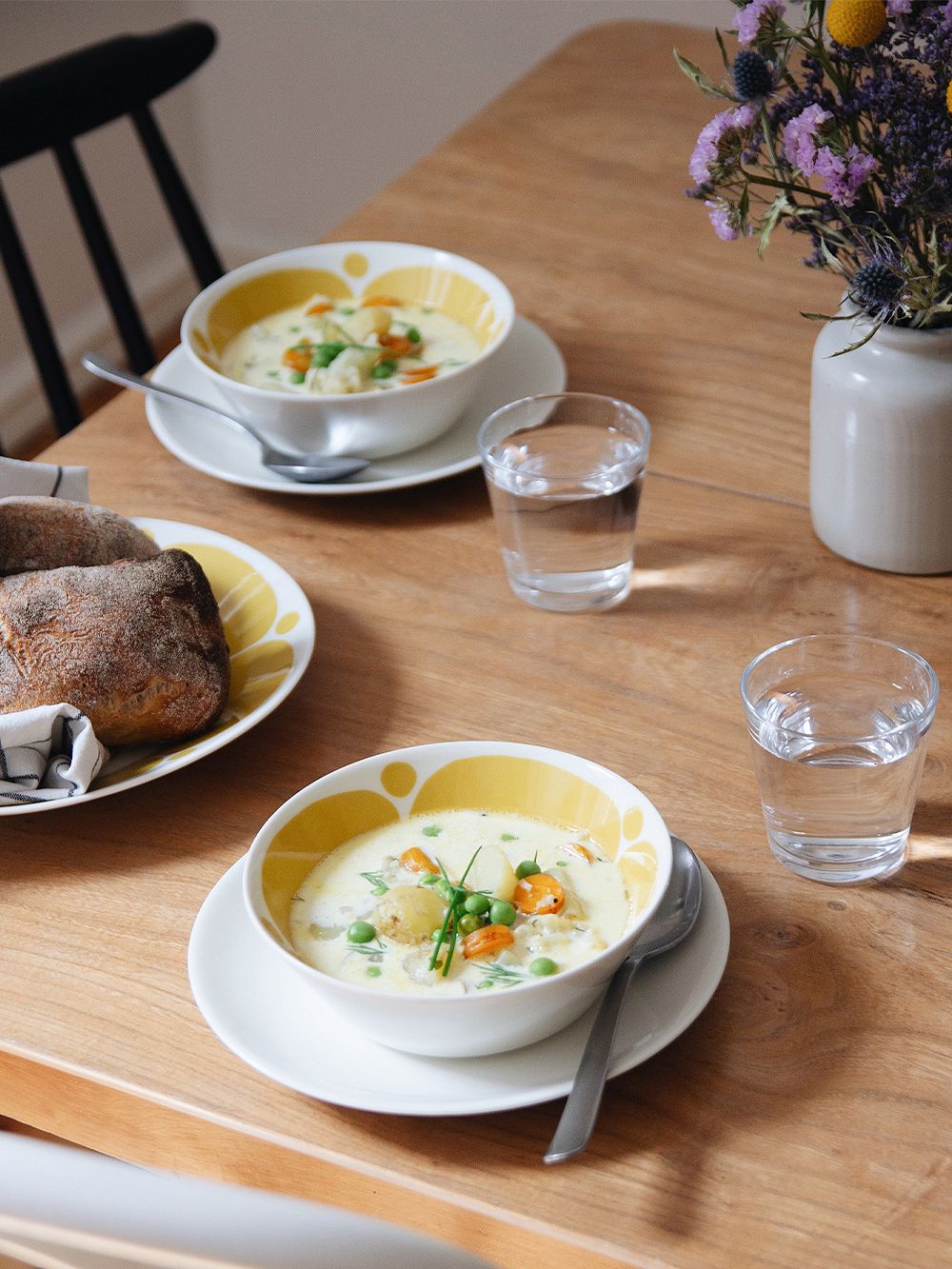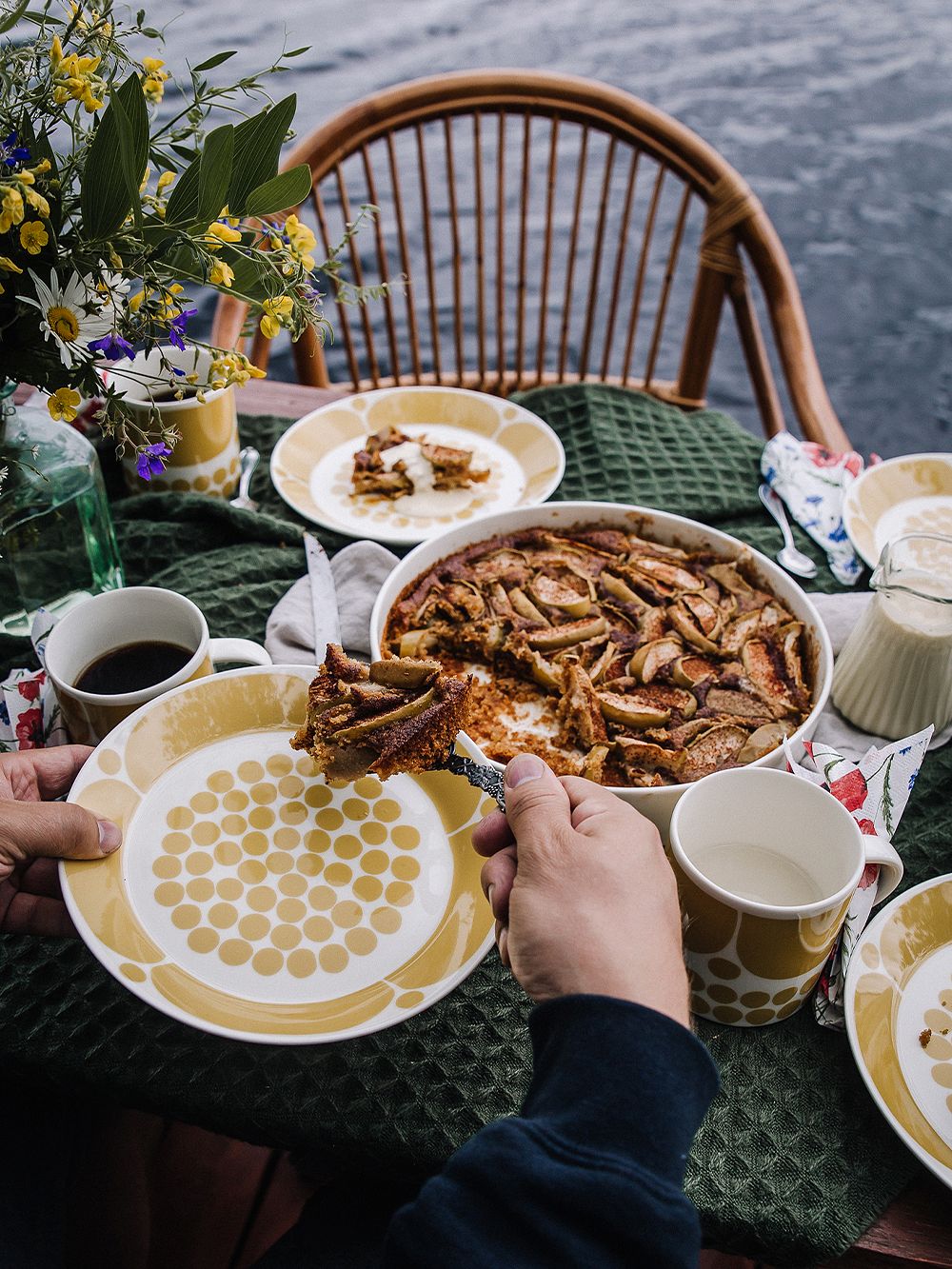 The Sunnuntai series, Finnish for Sunday, is another iconic creation by Kaipiainen, who worked at the Arabia art department for over 50 years. The joyful floral pattern, launched in 1971, brings a welcome dose of positivity to special occasions and everyday meals alike. Pieces from the Sunnuntai and Paratiisi tableware series are also easy to combine for a cheerful table setting.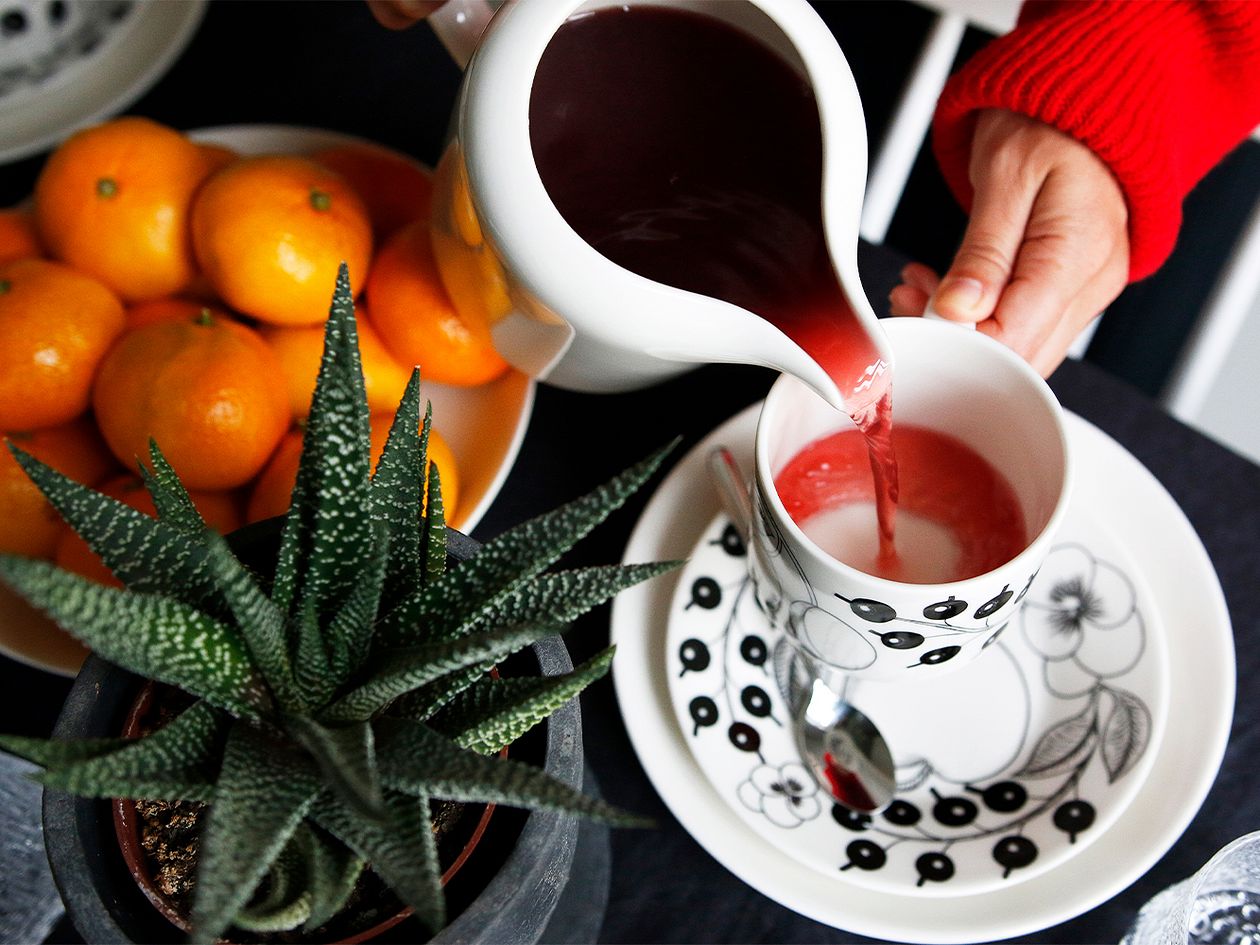 Whereas Sunnuntai tableware glows in a summery yellow hue, the Paratiisi series delights in three colour variations – fans of Birger Kaipiainen's creative genius can opt for a yellow-blue, black-and-white, or purple edition. The black-and-white version is said to represent Finnish nature in wintertime, and the blue-white variant exudes the feel of Nordic summer. The most recent addition, purple, was introduced to the Paratiisi tableware collection in 2012.
Campaign:
For a limited time, Finnish Design Shop is offering Arabia's Paratiisi and Sunnuntai tableware at a 25% discount. The campaign is valid until 31 August 2021.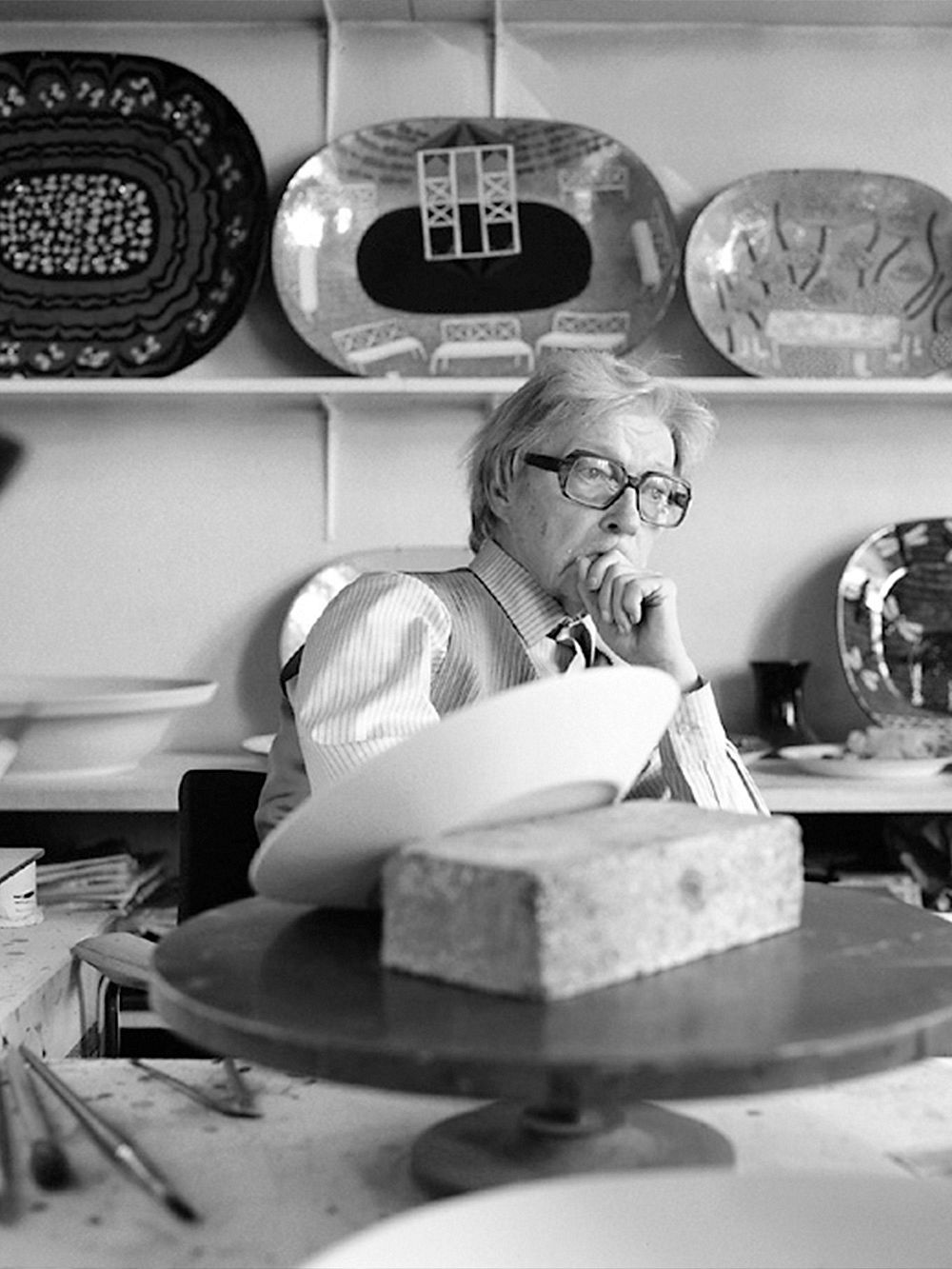 Who: Birger Kaipiainen (1915–1988)
Enrolled to study scenography at the Ateneum's Central School for Applied Arts, but graduated as a ceramicist and decorative artist in 1937.
Mostly built his career at the Arabia art department in Finland, in addition to years spent working in Italy for Richard Ginori and in Sweden for Rörstrand.
In addition to utility articles, Kaipiainen's oeuvre includes several unique pieces, including reliefs, sculptures as well as decorative wall plates and bowls.
Known for the wallpaper collection designed for Pihlgren & Ritola, among other things.
Received the Grand Prix at the Milano triennial in 1960 and the Montreal Expo 67.
See also:
• All designs by Birger Kaipiainen >
• All products by Arabia >
Text: Eero Nurmi Images: Arabia