Japanese architect and designer, Jo Nagasaka, has used traditional Japanese methods to add new colors to Alvar Aalto's classic furniture. He has his sights set on designing a sauna next.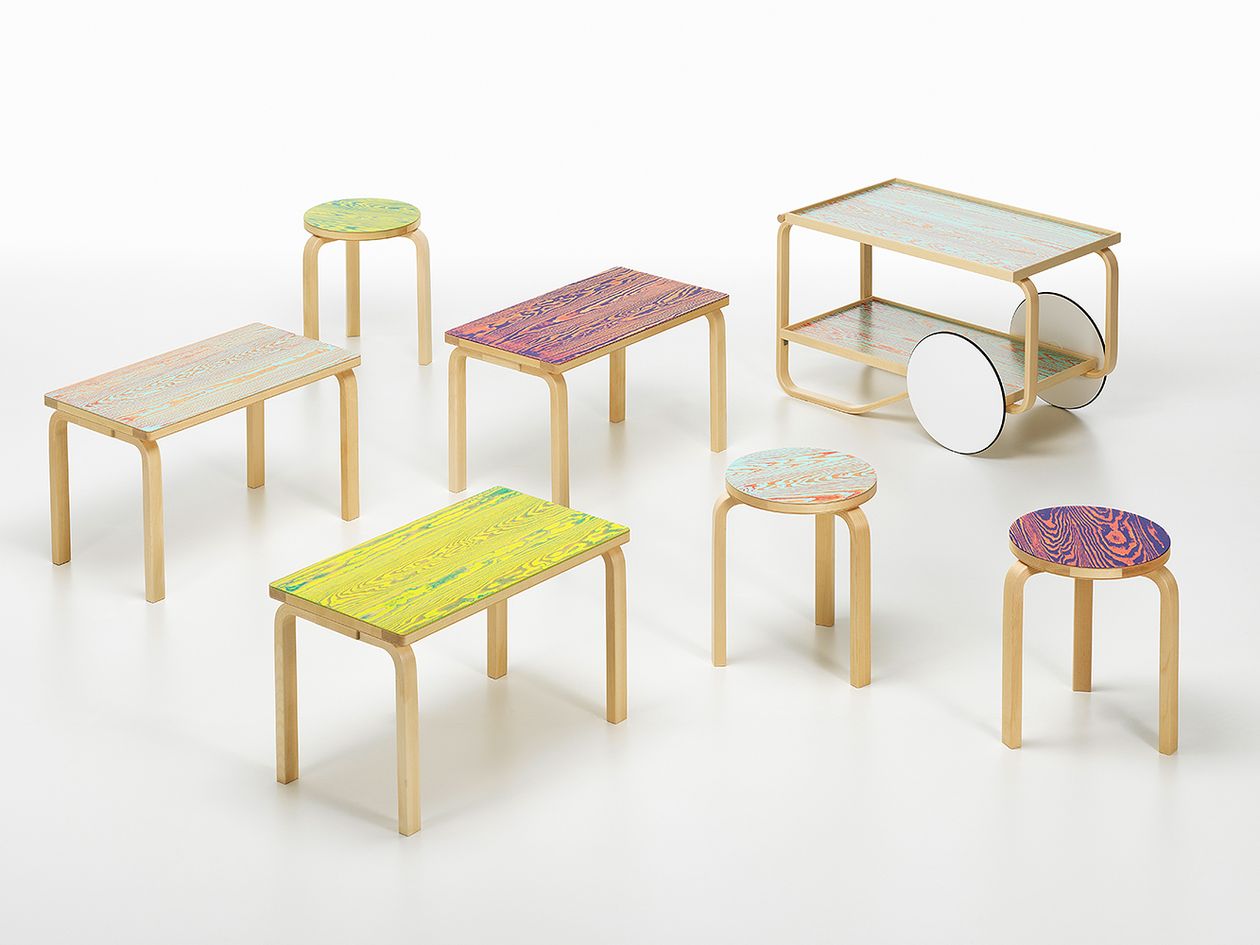 ARTEK'S FIN/JPN FRIENDSHIP COLLECTION celebrates a century of diplomatic relations between Finland and Japan. The collection includes Alvar Aalto's Stool 60, Bench 153B and Tea Trolley 901, on which Jo Nagasaka has used his experimental ColoRing surface treatment. His approach combines two time-honored Japanese techniques, Udukuri and Tsugaru-nuri.
Jo Nagasaka, tell us more about the ColoRing technique!
"I had the idea when I came across traditional Tsugaru-nuri handicrafts at a workshop on ancient techniques. I visited a painting firm close to my office and asked them for their left-over water-based paints. I made a prototype and was convinced that it would be worth combining this traditional technique with modern design. Soft-grained pine is used in the coloring. An uneven surface is created by using a hard brush to remove the soft parts, accentuating the natural grain (Udukuri). Two layers of colored lacquer are then added, which are sanded away to unveil the layers beneath (Tsugaru-nuri). This results in striking color combinations and random patterns, reminiscent of topographical maps."
"ColoRing creates striking color combinations and random patterns, reminiscent of topographical maps."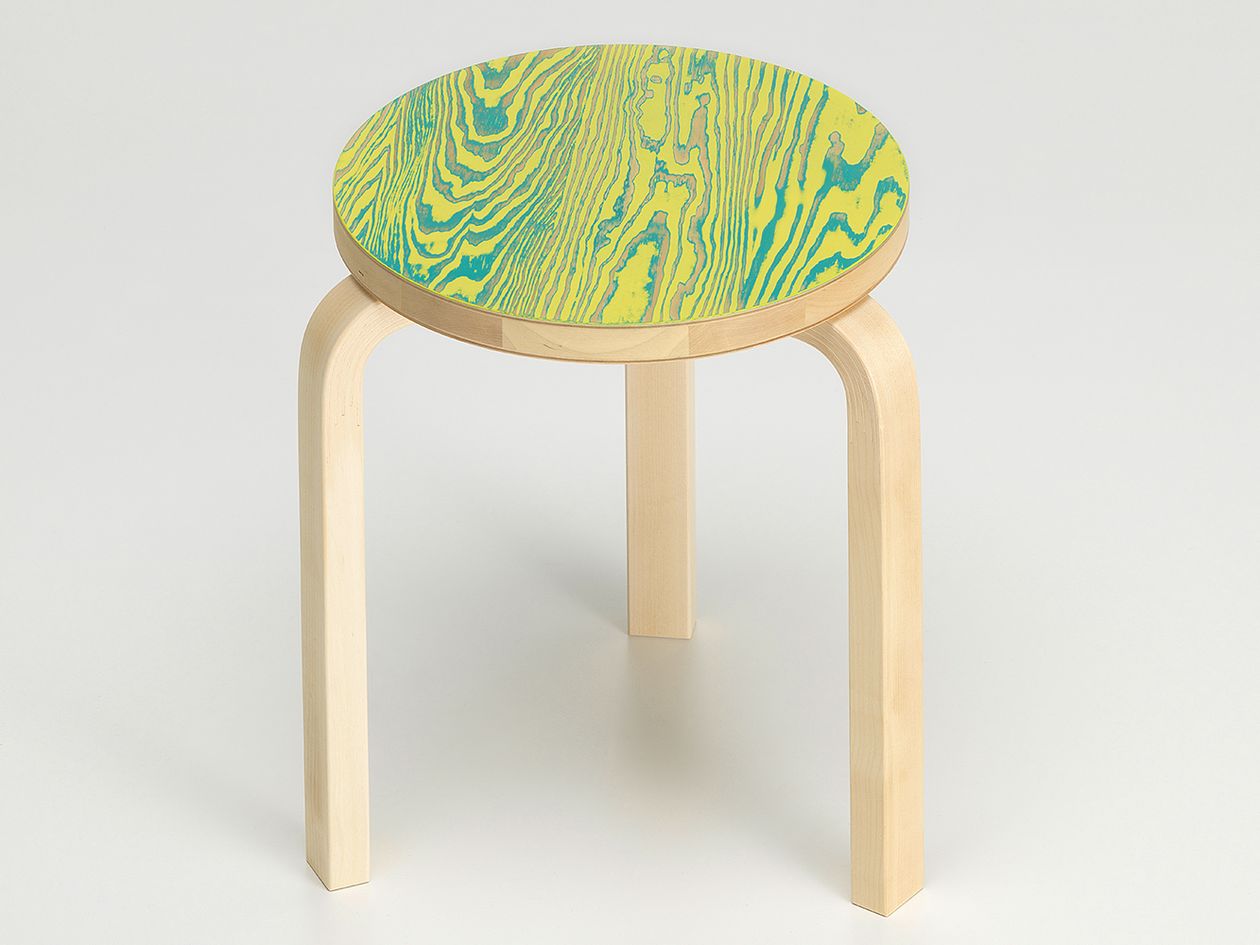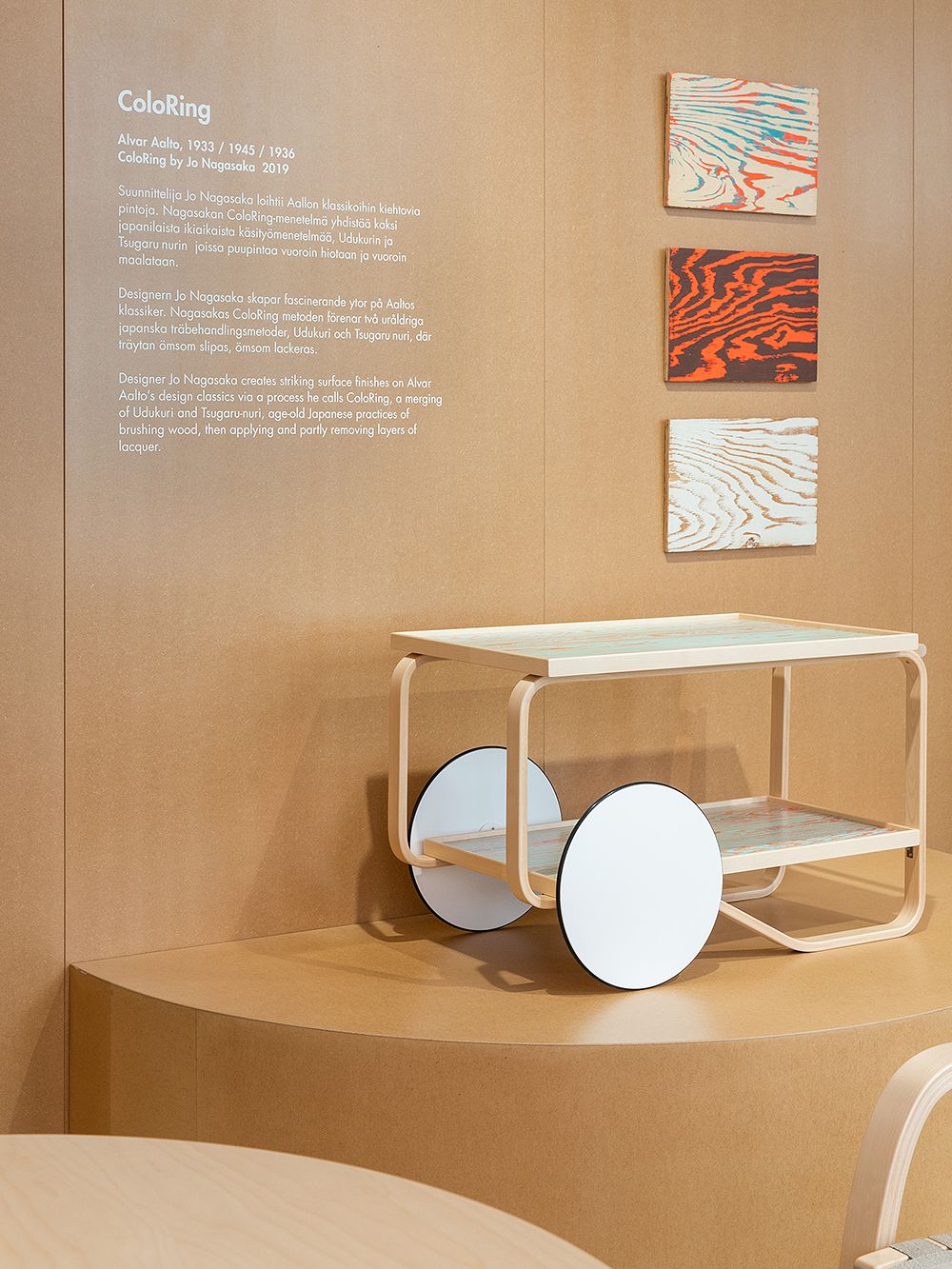 What, in your opinion, is the secret behind Finland and Japan's unique relationship?
"I feel that we have the same attitude towards tradition, culture and the natural world around us. We too have a gentle nature. We love nature, trees and traditional things, which are closely connected to our daily lives."
What do you think Finns could learn from the Japanese?
"I don't know. This project has taught me a great deal about Finland and the way Finns think. Finns think in a systematic manner and come to conclusions along the way. This enabled us to produce these chairs at lower cost than otherwise, without compromising on quality. In Japan, because people tend to think that quality can only be maintained by raising costs, we often aim our products at narrow market segments. We could adopt a clear-headed, rational approach from Finns."
What has surprised you about Finland?
"When I first set foot on Finnish territory, I was surprised by the hard, rocky terrain. For me, its rock formations were the most impressive element. I wondered how such subtle design could have arisen from such a majestic natural setting."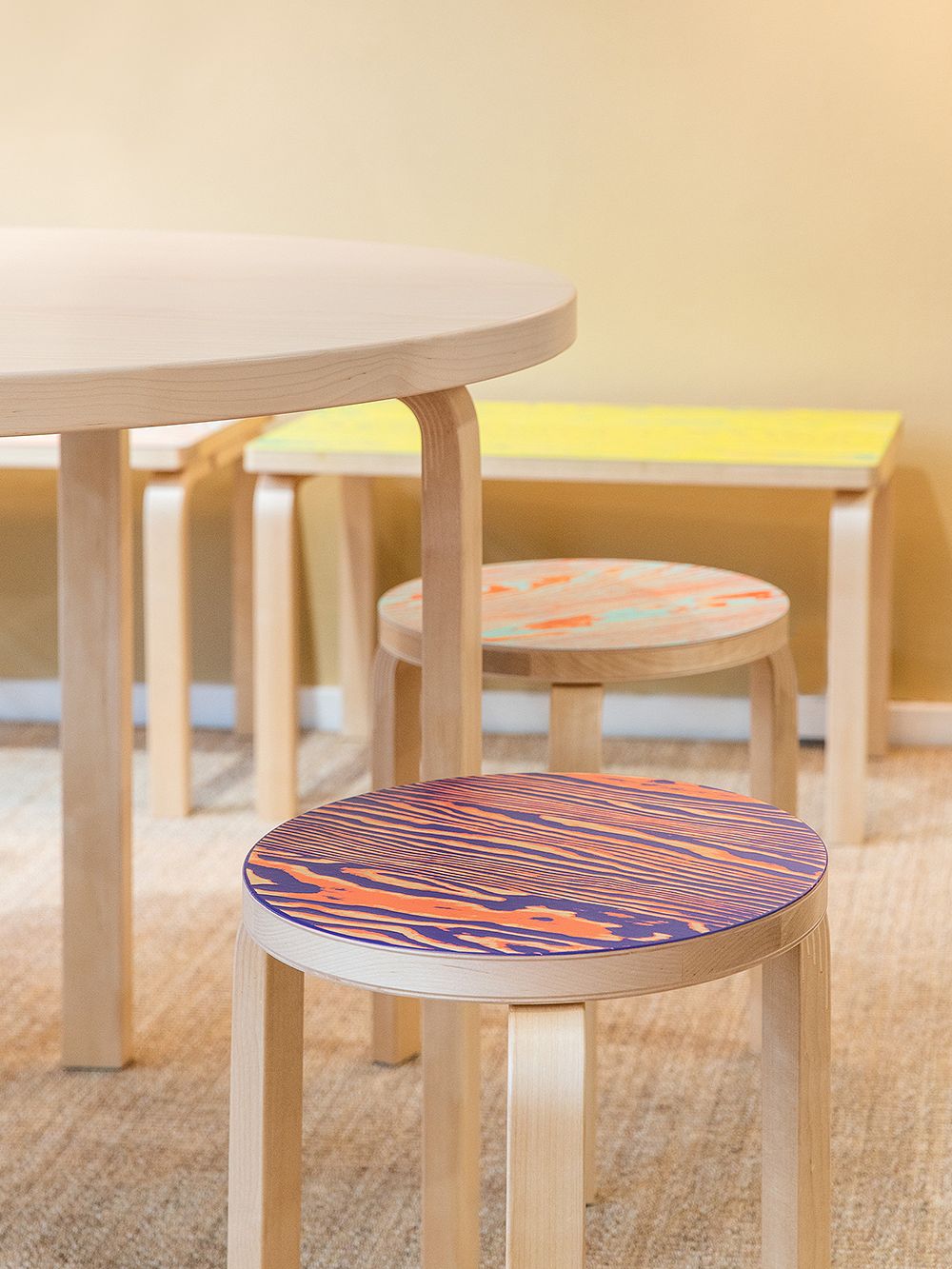 What do you like best about Finland?
"I love sauna. There are plenty of opportunities to use saunas in Japan, but they are mainly in the cities. In Finland, the joy of sauna is maximized by the gorgeous natural surroundings. Nothing can compare to that. In the Finnish design world, my favorite is Werner West. I constantly sit in the Hugging Chair he designed."
What would you like to redesign in Finland?
"I would love to design a sauna at some point. When in Helsinki, I saw small islands, to which people rowed to enjoy a sauna. I found that genuinely charming. I would love to design a sauna like that and experience it for myself."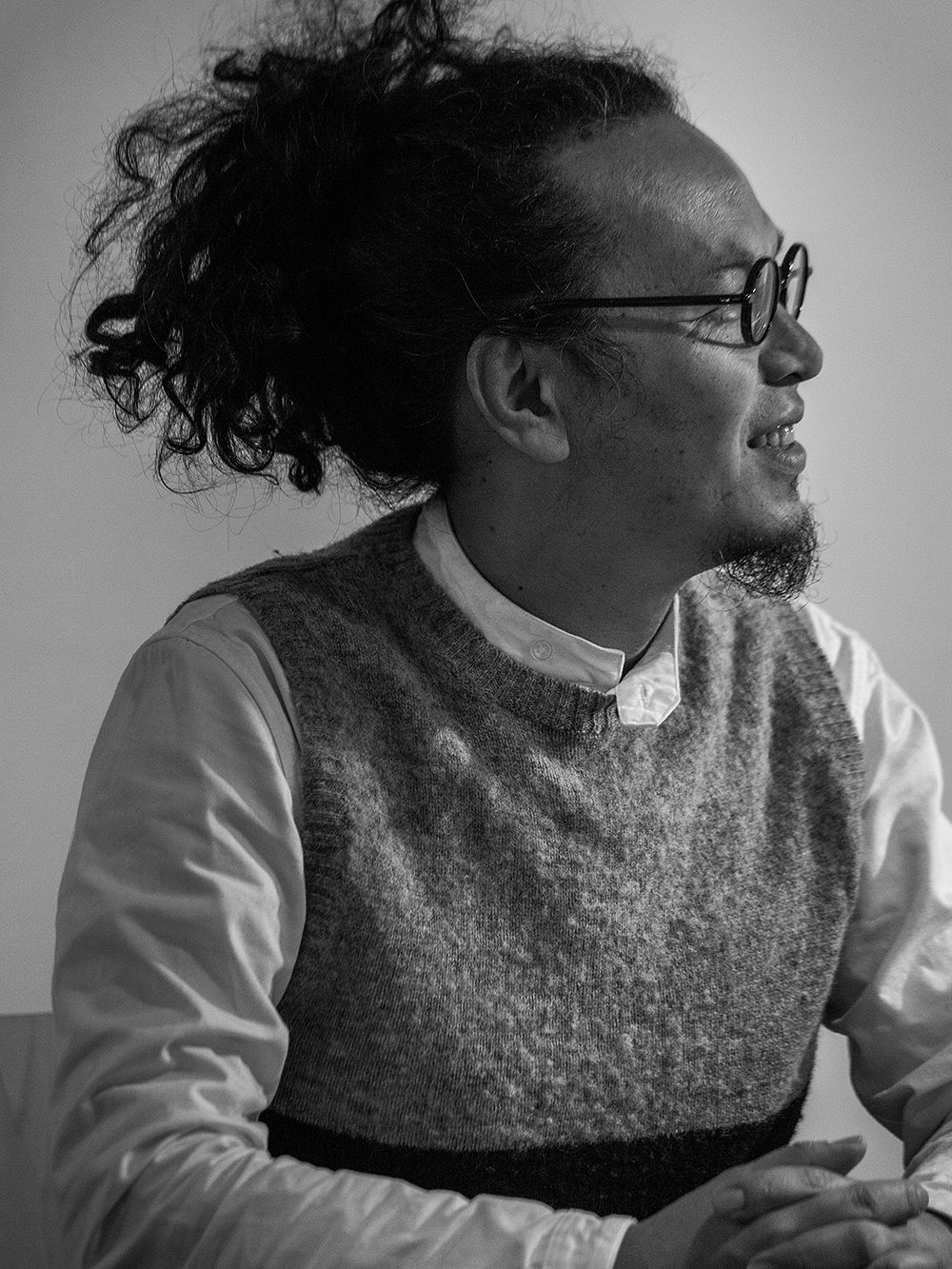 Who: Jo Nagasaka
• Architect, graduated from Tokyo University of the Arts.
• Established his own multi-sectoral office, Schemata Architects, in Tokyo straight after graduating in 1998.
• Projects vary from architecture to large-scale installations, interactive interior solutions and furniture design.
The FIN/JPN friendship collection will be exhibited in the Artek Helsinki store from 3 June to 31 August 2019.
See also:
• Artek's ColoRing collection >
• Artek celebrates 100 years of friendship between Finland and Japan >
Text: Anu Karttunen (Avotakka) Photos: Artek and Mikko Ryhänen
The article was first published in the Avotakka magazine in June 2019.