Franckly Friends, dedicated to friends of pre-owned design, is a column that visits the homes of interesting individuals and delves into stories behind their design treasures. First up, we had the pleasure of exploring designer Fanni Lyytikäinen's home, full of surprises – a forgotten pearl of 70s architecture in Espoo's Olari district.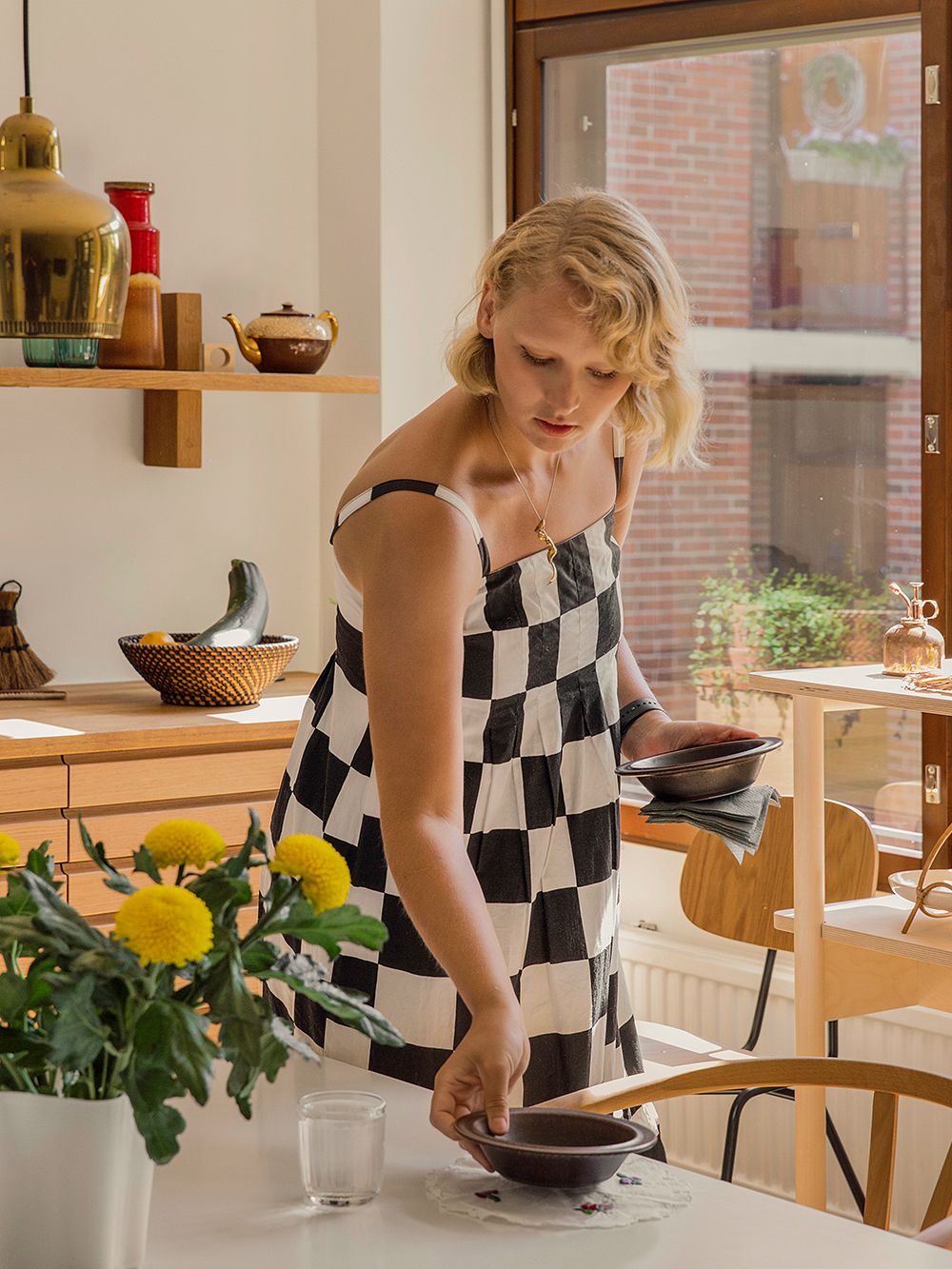 Hi, Fanni! How are you?  
"I'm fine, thank you, I feel relaxed after the summer holiday. After all the trips in the summer, our home also feels lovely, and I can see the space from a whole new perspective. We moved into this apartment in early spring 2021, when there was still snow on the ground, and began renovating it. It's been interesting to see how the seasons and the light change in this home."
Could you tell us something about your background?  
"I studied fashion and design marketing in Denmark, but I returned to Helsinki and started studying fashion design at Aalto University. Although I'll graduate this year with a Master's degree and officially become a fashion designer, I wear many hats at work, so to speak. I do styling, photo-shoot sets and content marketing for companies and brands. I enjoy the variety of tasks and the challenges in my work.
  I'm also interested in combining my creative side with more analytical work. I worked for a year in a trend consulting agency in London, where I realized that I can also apply my knowledge of fashion to a wide range of other fields: I helped with the consulting of a corporate customer who hoped for trend reports on topical colors, for example."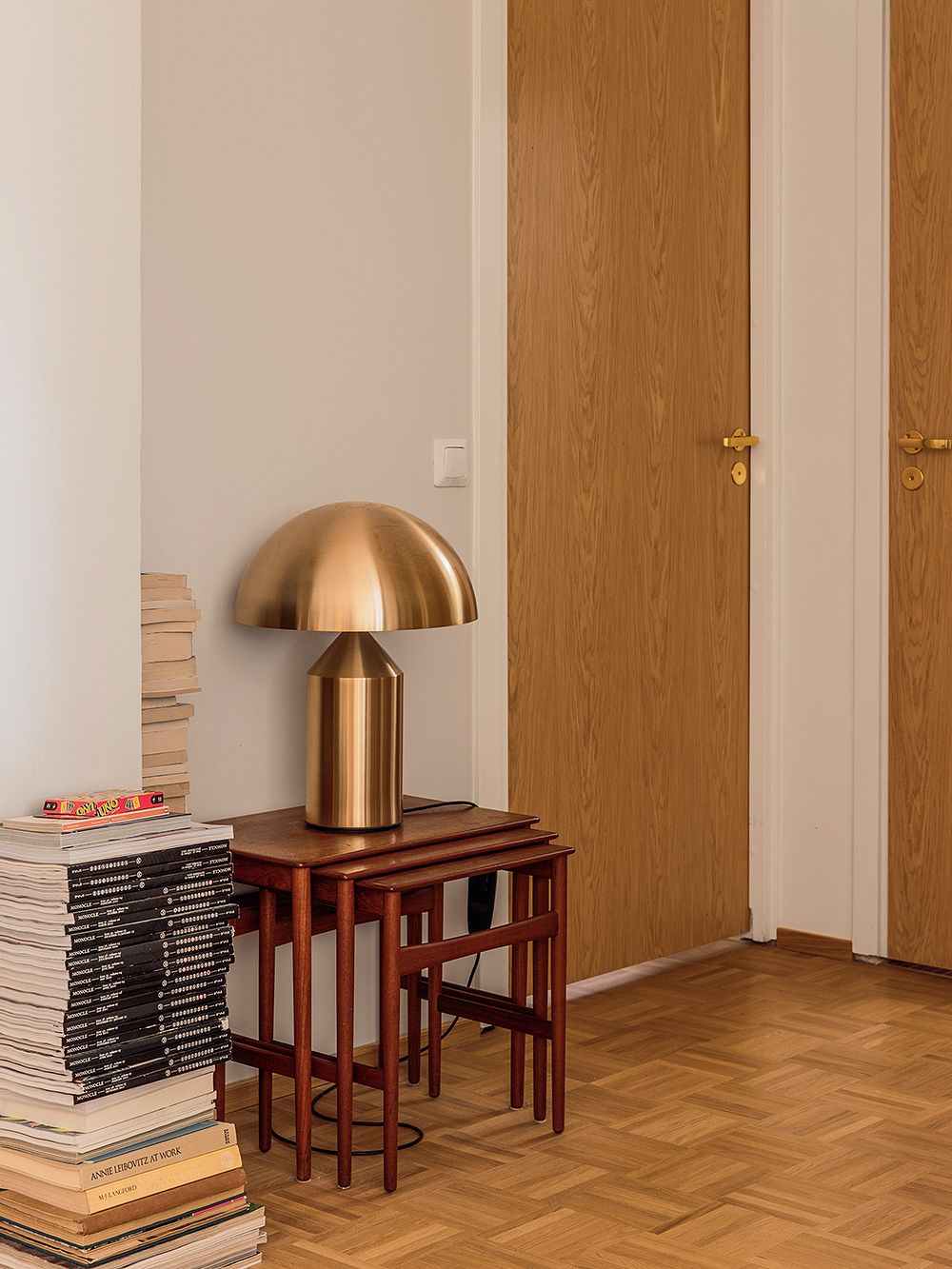 How did you end up living in your current home? 
"We were looking for an apartment in a certain area due to the location of the schools of my spouse's children, and I happened to be taking photographs at my friend's place in Olari, Espoo. I immediately fell in love with the atmosphere, even though we hadn't been looking for an apartment in this particular area. I grew up in Kontula, Helsinki, and the terraced house of my childhood looked very much like these red-brick buildings. I feel a strong connection with East Helsinki, and the environment felt familiar and helped me settle here.  
Olari does not represent the most typical Espoo. We're living in one of the so-called Olari houses built by construction company Arjatsalo in the 1970s. Unlike other houses in the area, these were made using flat-slab technology, which represents constructivism and accentuates the load-bearing structures: the concrete frame was assembled on site, the façades were covered with red-bricks and different kinds of colored glass panes were installed below the windows. The houses were designed by architects Simo Järvinen and Eero Valjakka. The apartment hadn't been renovated to reflect the period of its construction, which almost made us give up buying it."
"I was taking photographs at my friend's place in Olari, Espoo. I immediately fell in love with the atmosphere, even though we hadn't been looking for an apartment in this particular area."
You have renovated the apartment really beautifully! The surfaces look as if they were original. Where did you start modifying the space to make it your home? 
"We wanted to restore the apartment to a more era-appropriate style. The original mosaic parquet had been removed, so we installed a similar flooring. We also renovated the kitchen, painted the walls and replaced all the interior doors to fit the style. We did not, however, want the apartment to be completely retro, and that's evident in the details: unlike old parquets, our flooring's not lacquered but matte waxed, which is why the floor is warmer and reflects light more softly."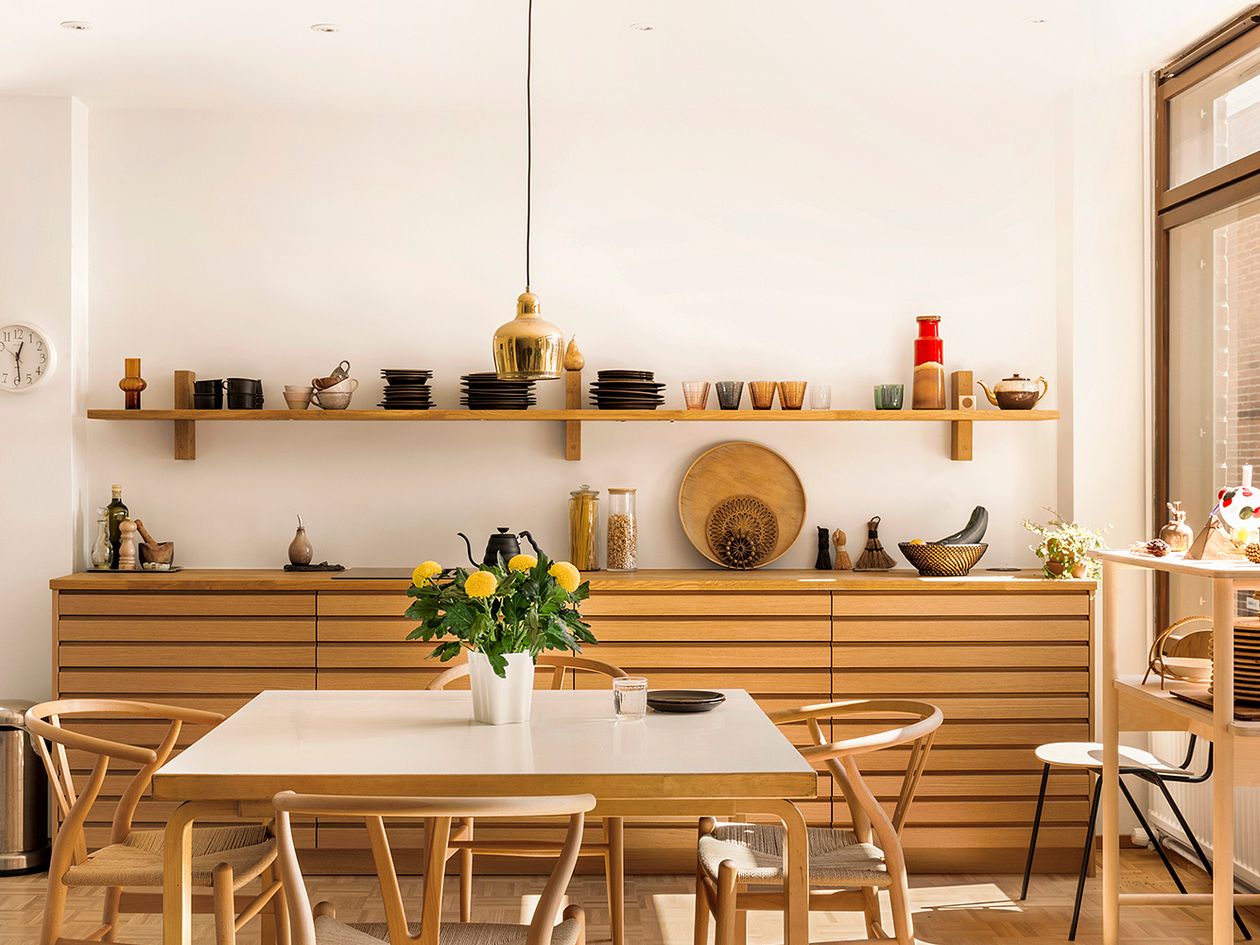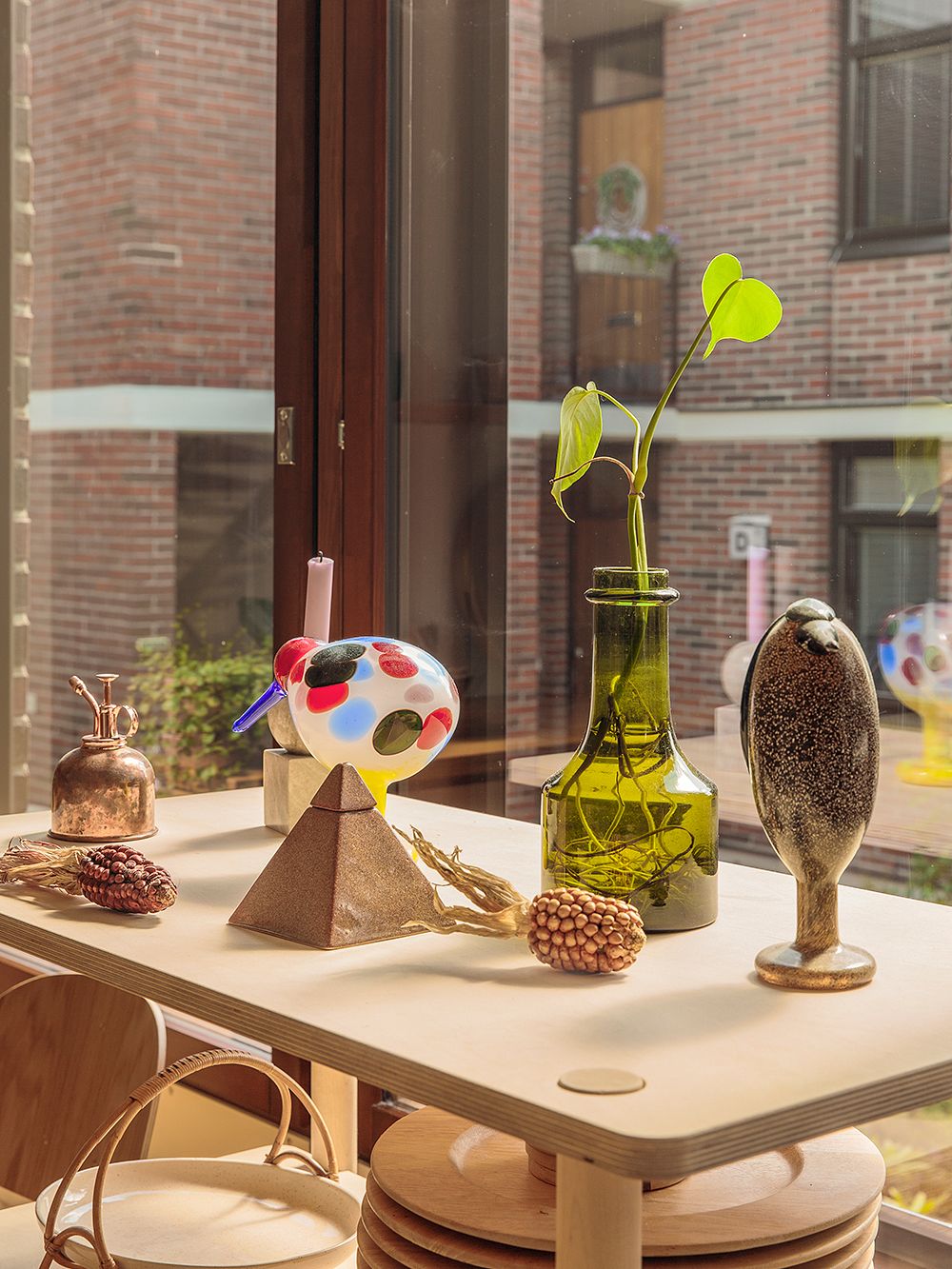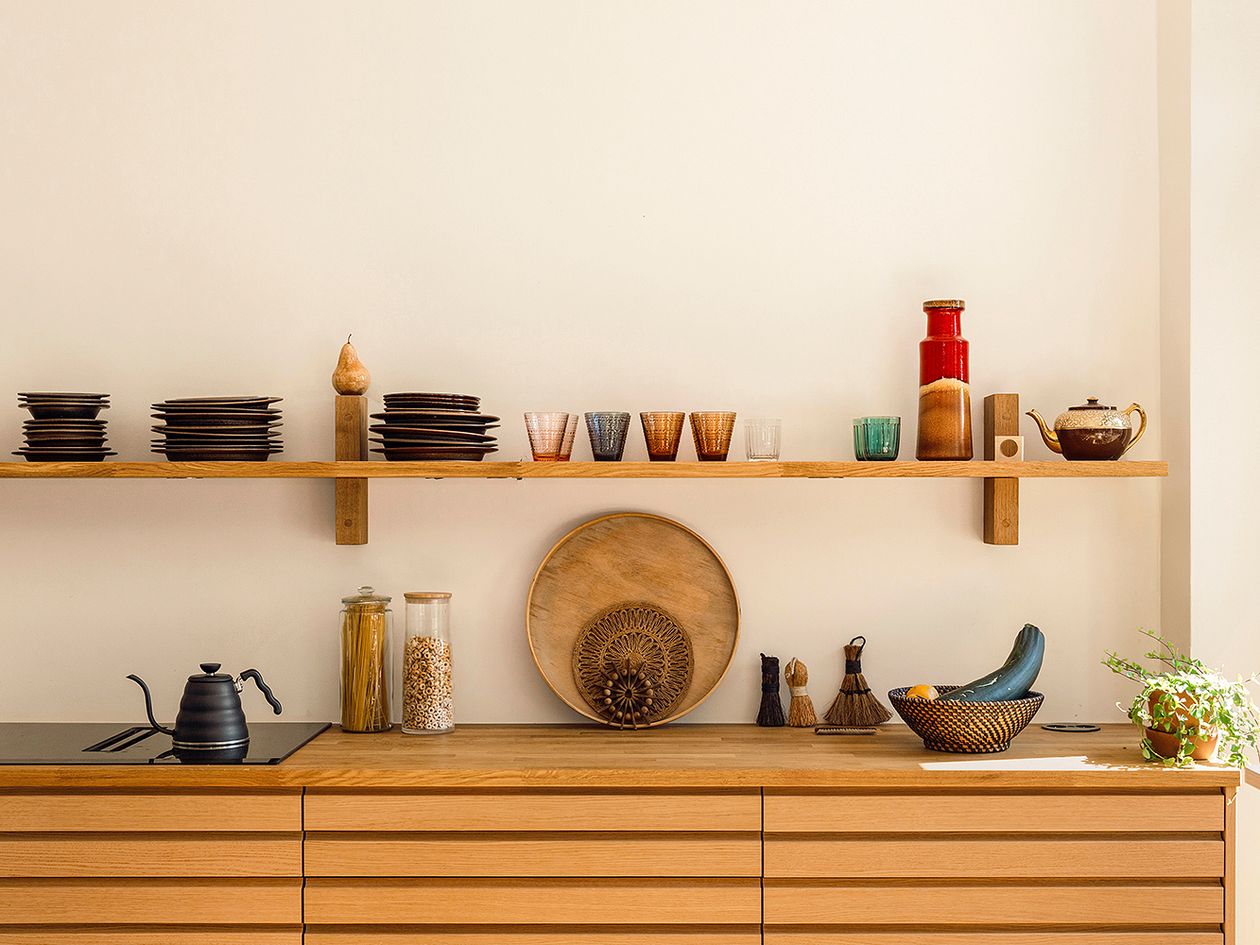 What inspires you right now?  
"Instagram inspires me greatly, it's a world where I can look at the homes and everyday lives of real people around the world.  
I'm also particularly fascinated by the YouTube vlogs of South Korean housewives that depict quiet everyday situations. There's something wonderfully naive and grounding about them, and these videos have inspired me to create a similar calm atmosphere in our own home, as well. Particularly now, during the pandemic, everyday routines filmed in real homes make me feel good. They're inspiring and relatable." 
You use strong colors in your home, style and photographs. Where do they come from?  
"The colors come from somewhere deep inside me – I even dream of colors, which can also be distressing at times. I want our home to have a certain harmony, which is why I decorate with a more subdued color palette. Sometimes, however, the strong colors just find their way here."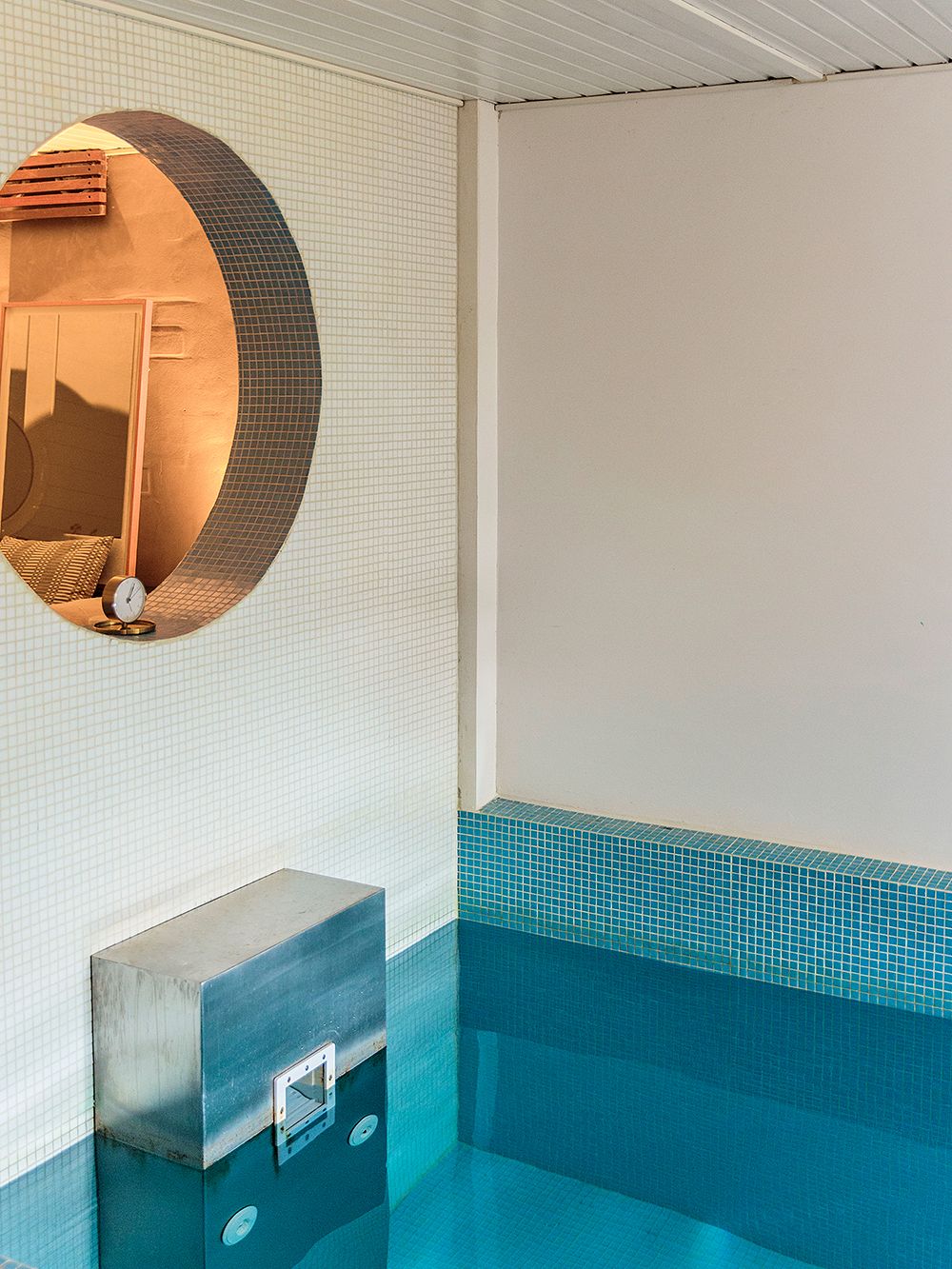 What is your favorite place at home?  
"It depends on the season. In winter, the sun shines low in the sky and the light hits the first floor beautifully, making the water in the pool sparkle. That's when I spend much of my time there. In the summer, on the other hand, I love our bedroom, which has a wonderfully peaceful atmosphere. There's this old linen closet of my late grandmother, and it comes with lots of stories and memories. My father told me that in his childhood, the closet was located near the sauna of his grandparents and housed small glasses from which they always had their sauna drinks."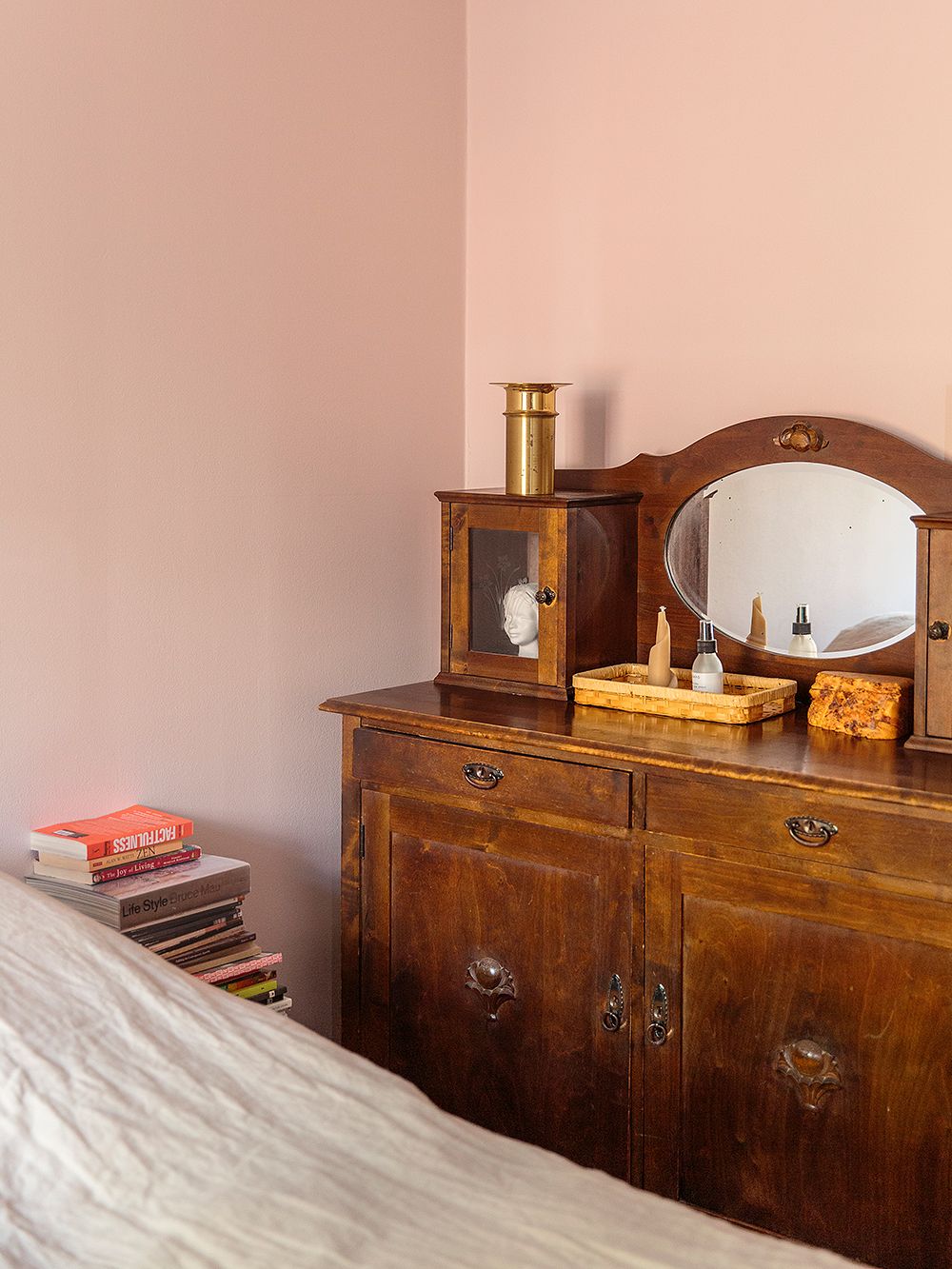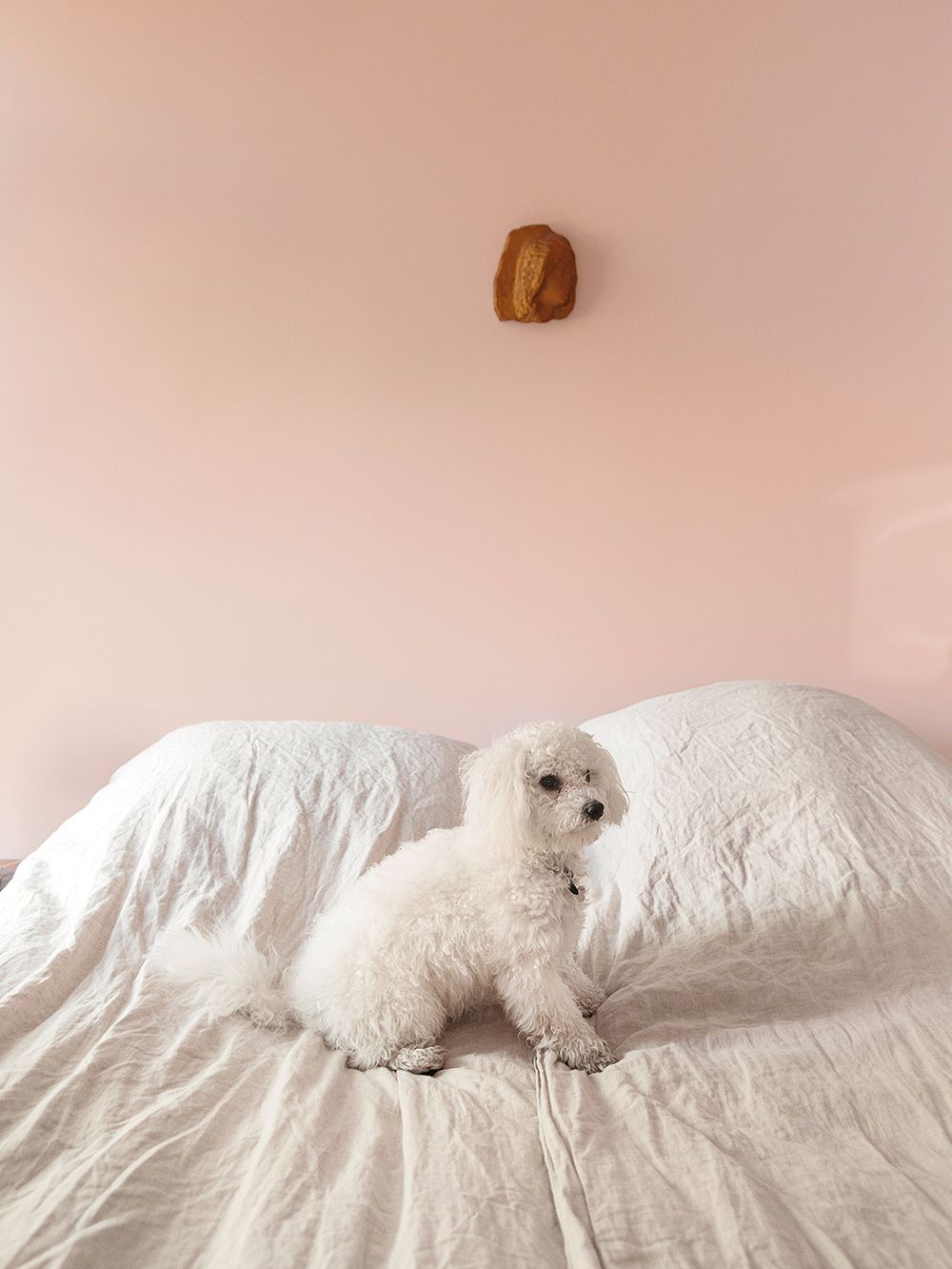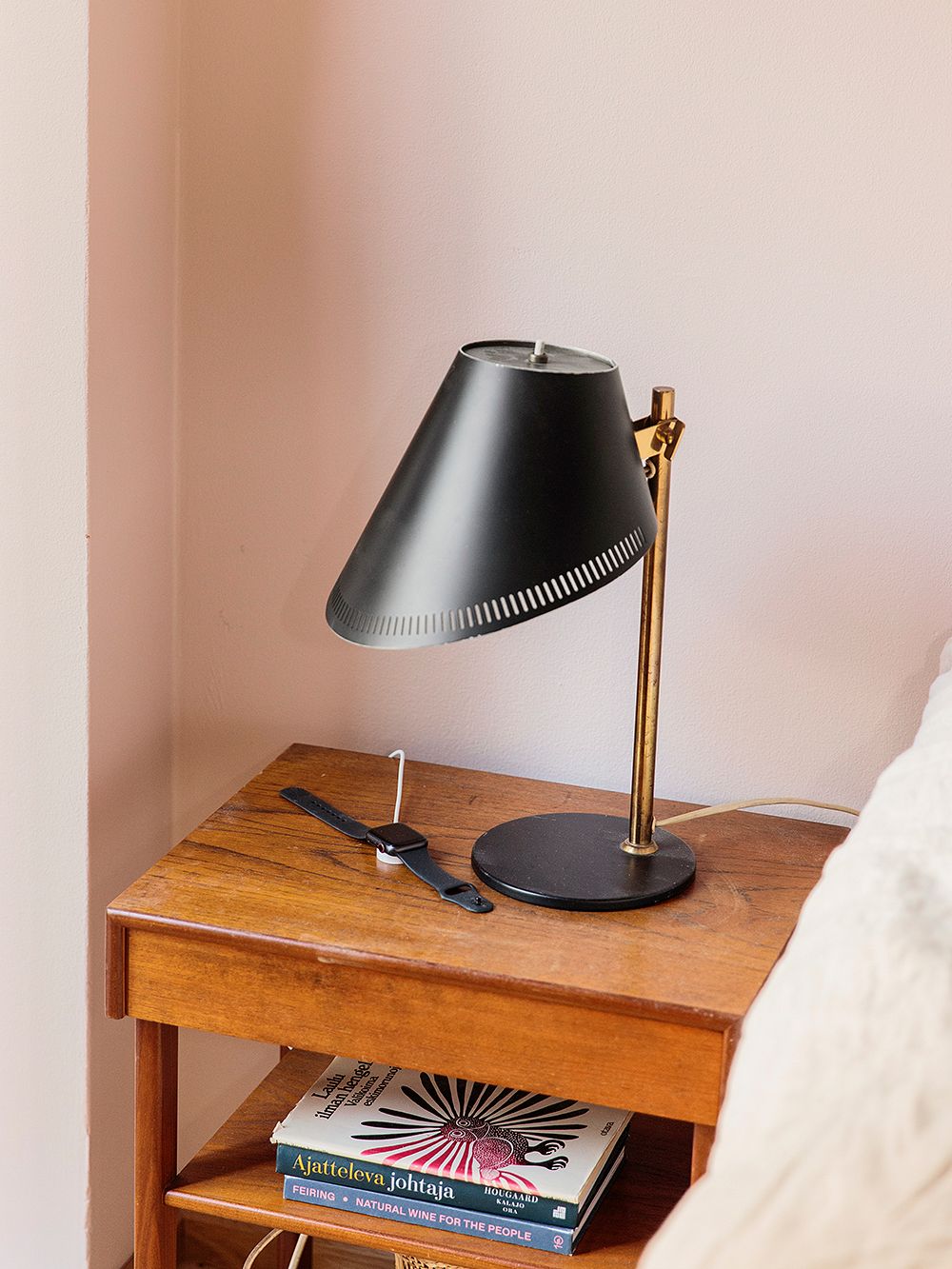 Do you have any other stories about the objects in your home?  
"My relatives are also collectors. I have, for example, a room divider designed by Alvar Aalto, which my grandmother and grandfather once bought at a ridiculously low price at a time when office buildings were being renovated and particularly Artek's furniture was virtually being thrown away. The room divider has been passed down from one relative to another, and at some point we almost sold it, but I saved it at the last minute.  Now I feel that the divider is finally in a space it deserves. In our home, it looks its best and functions as an impressive, sculptural element." 
"Now I feel that the Alvar Aalto's divider is finally in a space it deserves. In our home, it looks its best and functions as an impressive, sculptural element."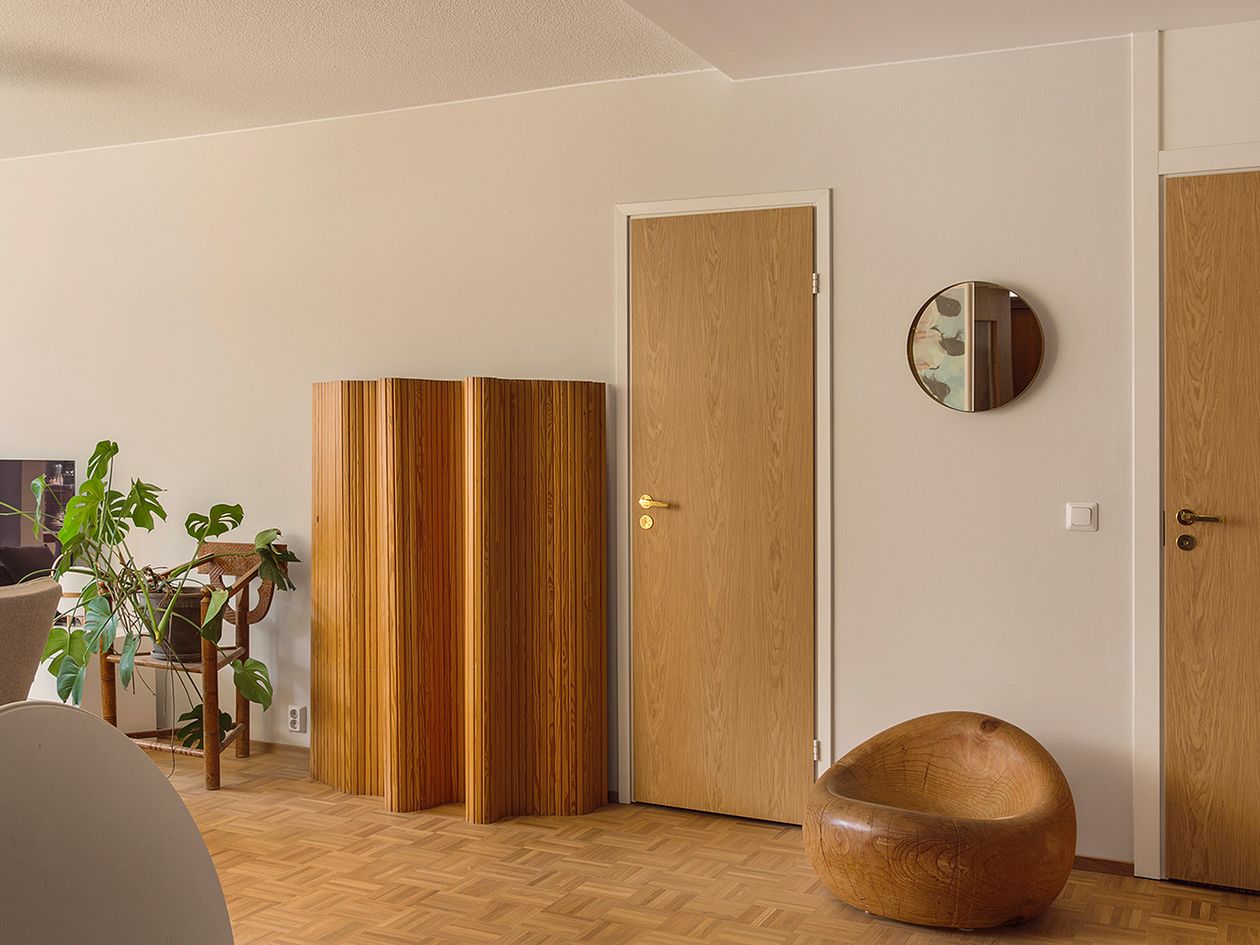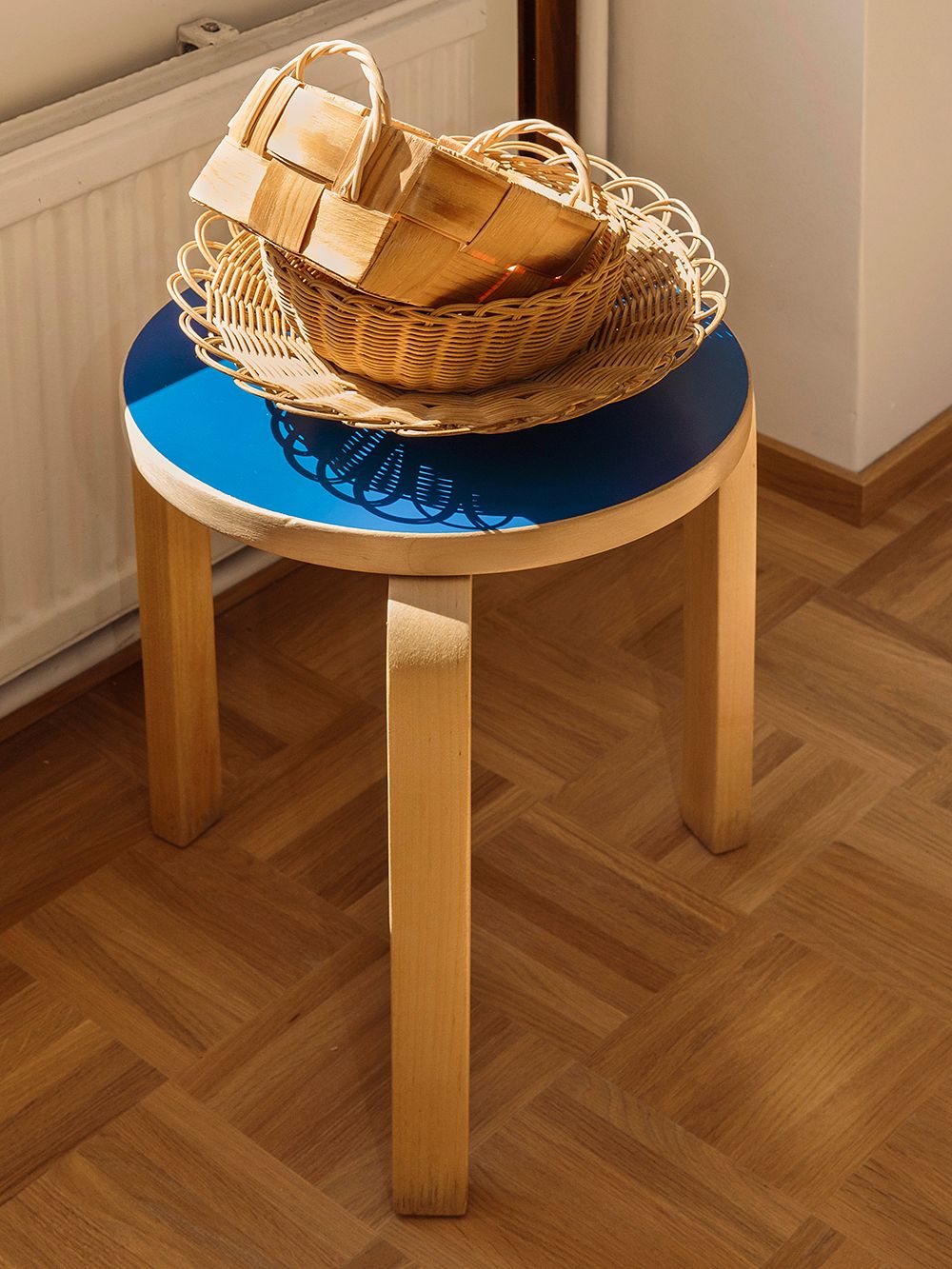 Have you made any design discoveries lately?  
"Even though I love my treasures, I also love passing them on and getting new treasures with stories for myself. Once, for example, I found a three-legged Aalto stool and met its seller at a metro station. I'd been looking for a blue stool for such a long time, and the seller was happy to see me so excited about my find. It's like the stool was made for this apartment, since it has the same blue color as the colored glass panes on the façades of the neighboring buildings." 
What are you dreaming of right now?  
"This is a funny coincidence, since I was asked the same question during an interview last year. This life situation and our current home is what I dreamed of then. So, in a way, I'm living my dream right now. I just wished that my relatives lived on the same side of the metropolitan area." 
See also:
• More pre-loved design treasures at Franckly >
• Fanni Lyytikäinen on Instagram >
Text and images: Suvi Kesäläinen