Elina Ulvio is a Helsinki-based designer whose pieces of furniture are geometric, inventive and playful. They also reflect her years in architecture.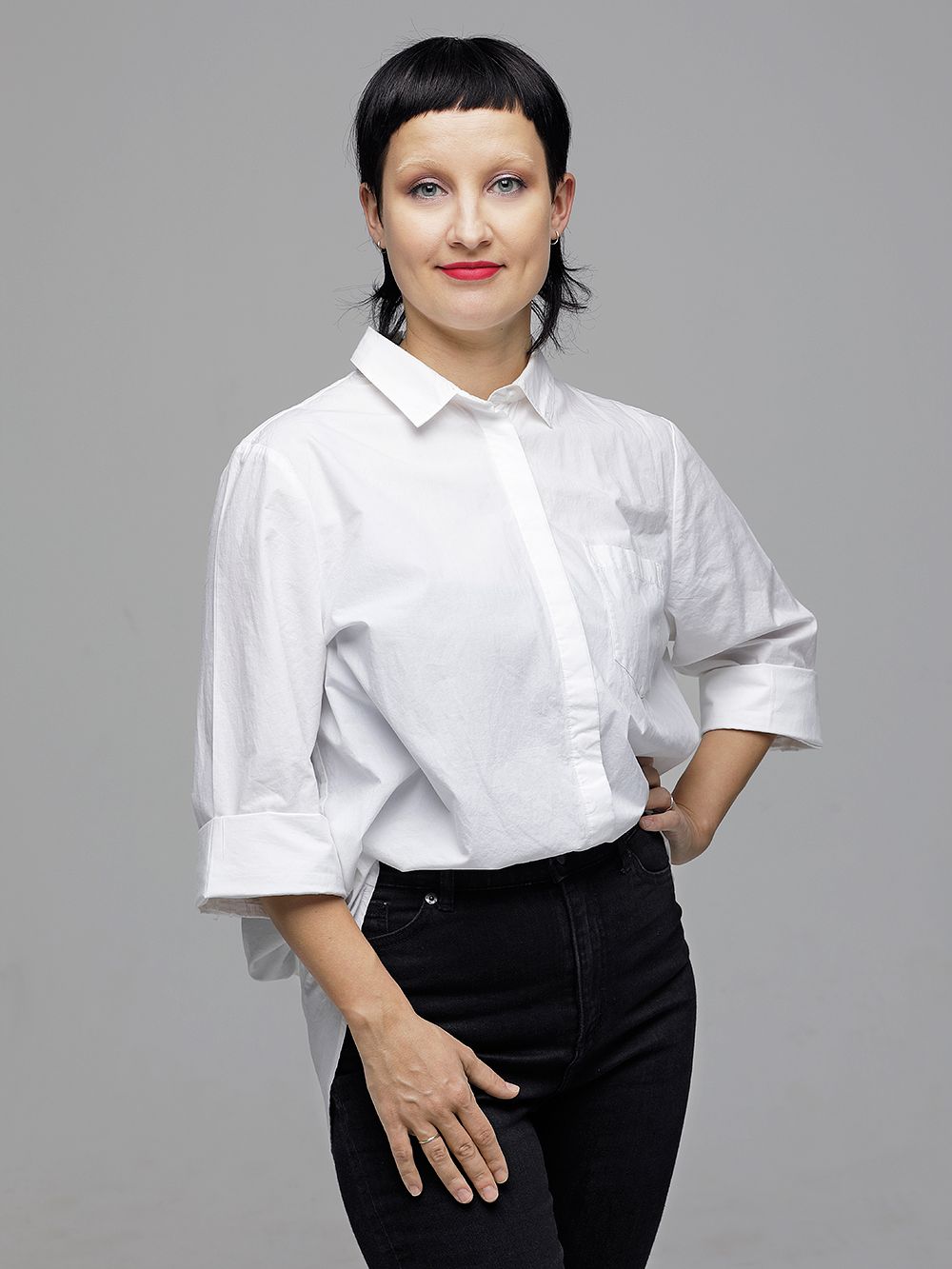 ELINA ULVIO WARMLY remembers her grandmother, Elviira, who collected art, took the her from one art exhibition to another and taught her about art or, in other words, to enjoy aesthetic experiences. In 1998, when she first visited Kiasma, designed by Steven Holl, with her grandmother, Elina realized with clarity that she was to become an architect. She wanted to draw buildings that make an impact and where people want to be.
"I also have mild dyslexia, which is why I have always relied on my visual abilities", Ulvio says.
Studies at the Department of Architecture of the Helsinki University of Technology, now Aalto University, went the best when Ulvio was able to draw by hand or build scale models.
The studies were interrupted when the talented student was quickly pulled into working life. In an office designing large projects, tasks were often far from the things that Ulvio noticed she was dreaming about. This was also the case in her next job, working at an architect firm focused on housing design.
"I found that I long for work where I can use more creativity and that has fewer constraints."
In the third office, Arkval, Ulvio had the chance to design interiors and became enthused. Inspired by the work, she enrolled at the University of Art and Design Helsinki in 2011 to study interior architecture and took courses in furniture design for the first time. They pulled her in completely even though the teaching was not that inspiring from time to time.
"I found that I long for work where I can use more creativity and that has fewer constraints."
"I felt that the teaching stemmed from something other than achieving the best individual development pedagogically. The teacher's ego and teaching became mixed up as the students were ordered to purely implement the teacher's vision and other approaches were shot down completely. Even the approved colors and materials were dictated and examples were shown of the kind of aesthetic outcome that was accepted. You were not allowed to question anything. On the other hand, the invalidation of my own vision made me determined. Luckily, things have changed now", Ulvio says.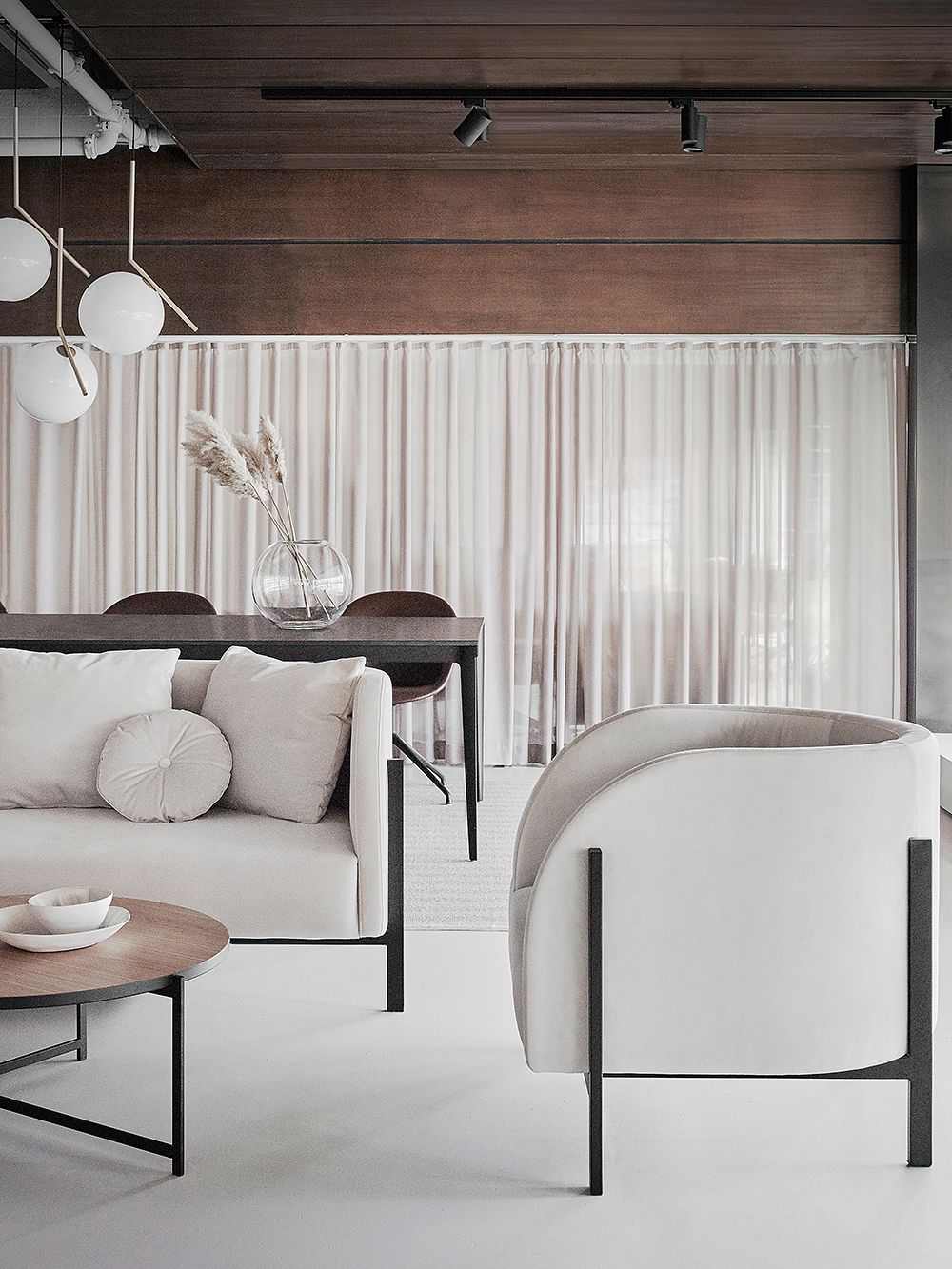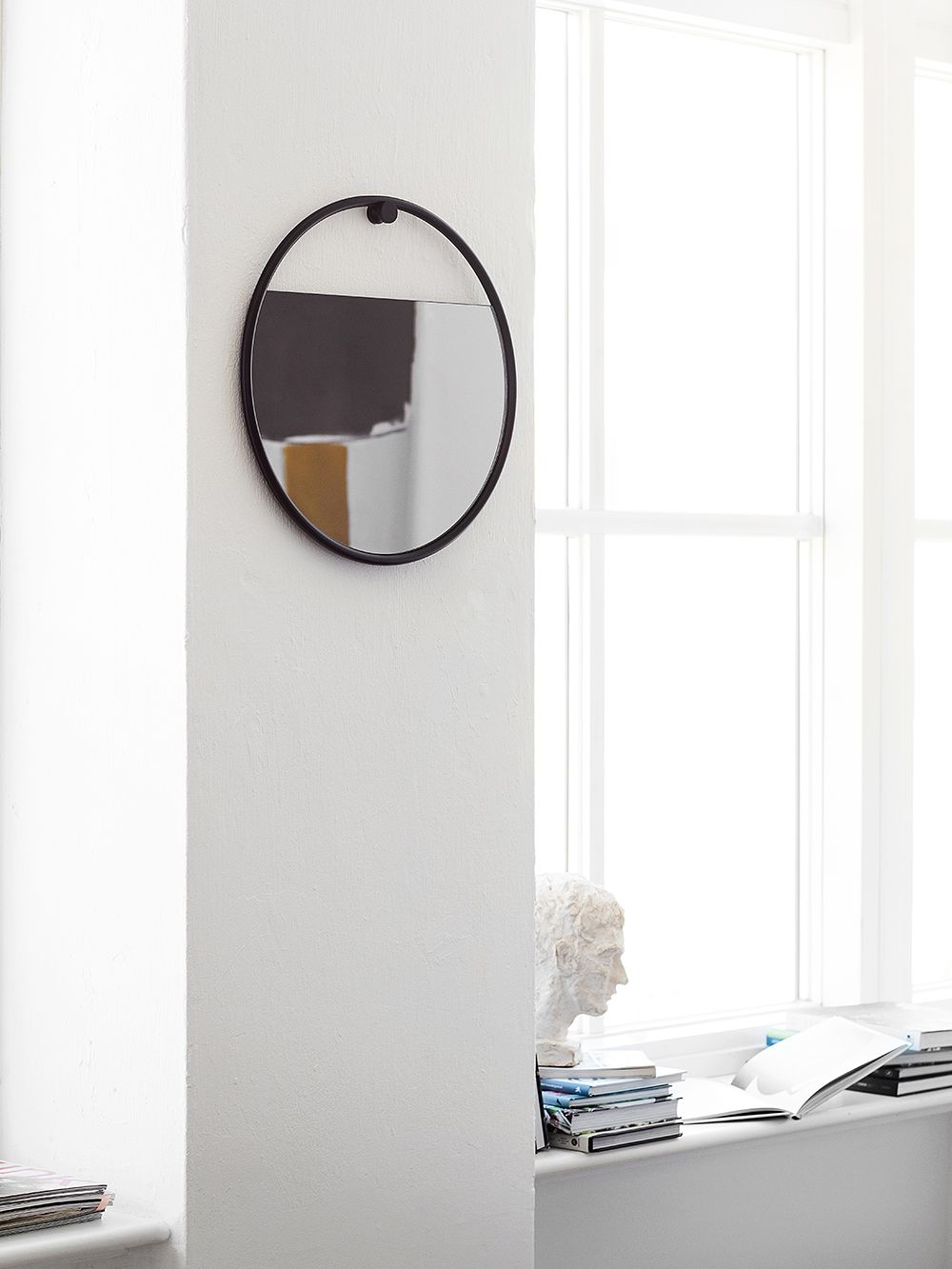 Another encouragement was winning the Habitare Design Competition in 2013. The contestants were tasked with designing and implementing ideas for a sleeping space that would appeal to all the senses, and the possible items in it.
"I loved that I could goof around with art", Ulvio says and laughs.
The head judge, academic Juha Leiviskä, was moved to tears as he described Elina Ulvio's competition entry, the Heijastin ("Reflector") installation: "Heijastin differed from the others already at the first stage, and the end result exceeded expectations. Reflections are multiplied. Colors change as you pass through the spaces, depending on the viewing angle. Acrylic has been replaced with glass, the sandblasted sidewalls and ceiling let the light pass through but eliminate disturbances from the surroundings. Heijastin is a simply and clearly implemented, rich spatial experience."
In 2016, Wallpaper magazine added Ulvio to the list of the most interesting new talents, and in the same year she presented her ideas at the Milan Furniture Fair with a group called the Luomo collective. From there, Annaleena Hämäläinen, head of the furniture manufacturer Hakola, grabbed Ulvio's Lampi mirror for her company.
"The Lampi mirror was inspired by rays of light reflecting from the surface of the water."
"Lampi was inspired by rays of light reflecting from the surface of the water. Objects placed on the mirror are reflected beautifully from its surface. I wanted Lampi to be a multifunctional product, which is why it can be used as a tray in addition to a mirror."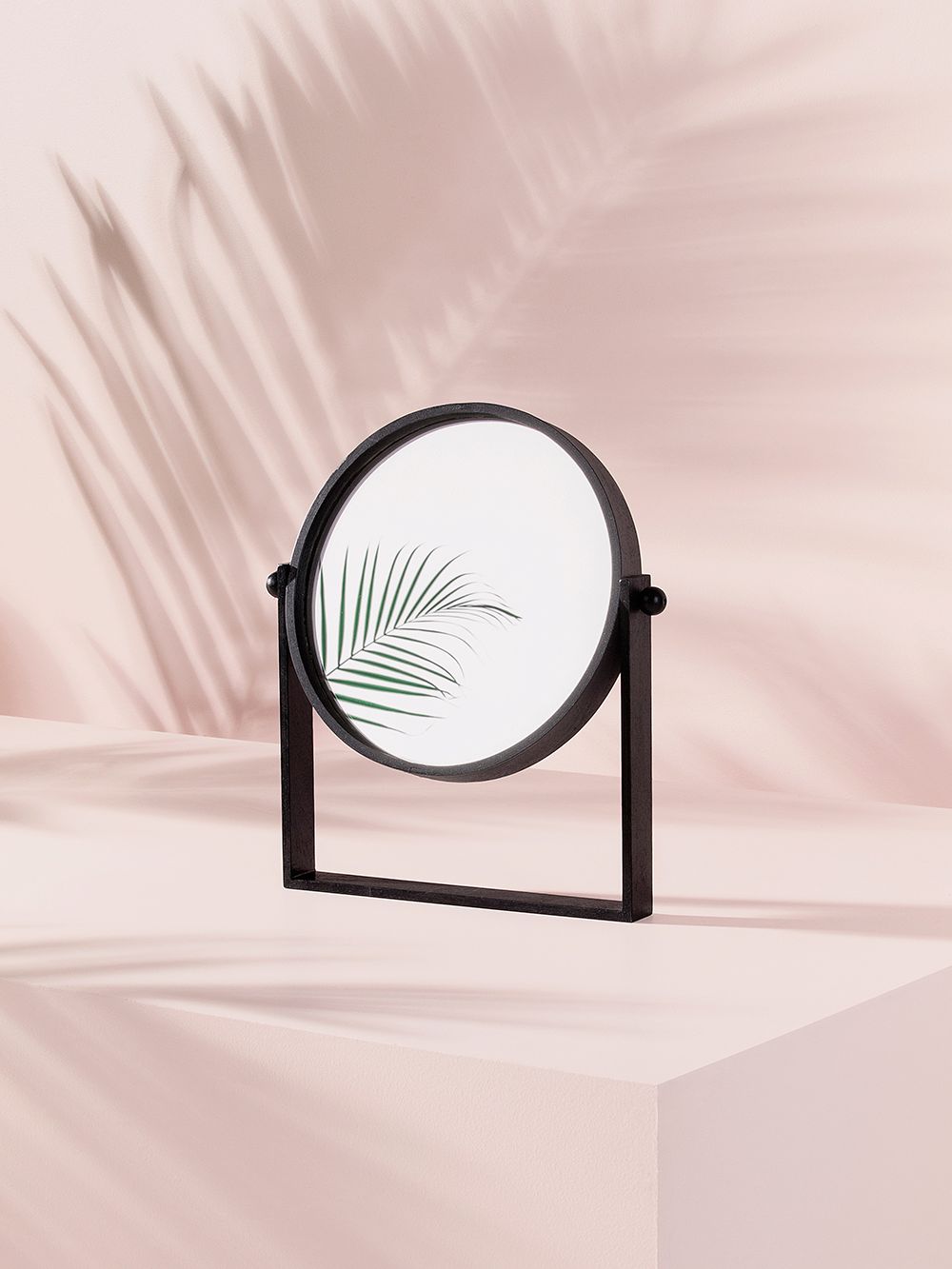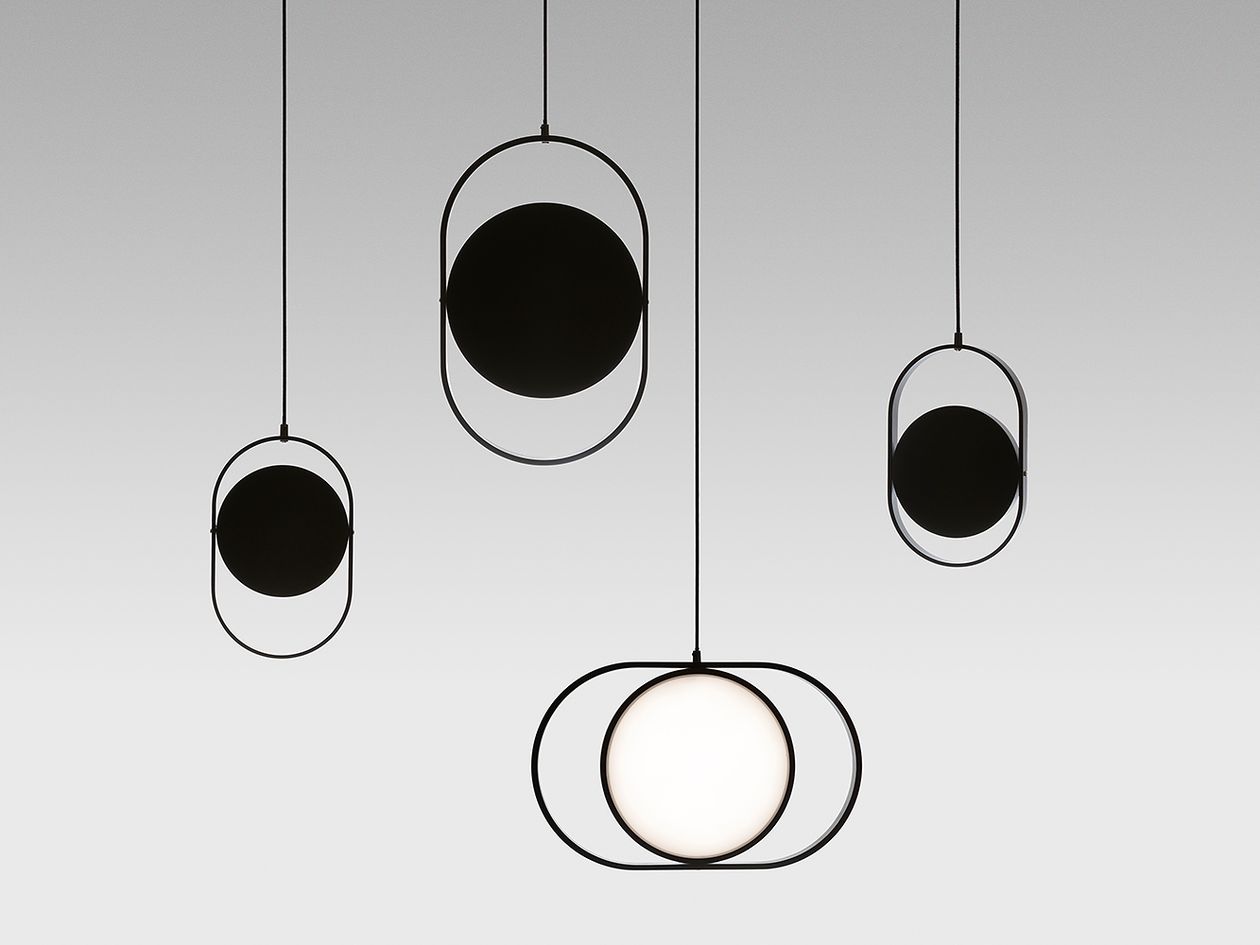 Elina Ulvio now designs as a private entrepreneur and collaborates with several businesses. For example, the Kuu light has been included in the range of the Danish company Mater. Both a new chair and a table are coming soon, but Ulvio cannot say anything more about them yet.
Many people have told Elina Ulvio that they recognize her style. It is distinctive.
"I play around with clean, large geometric shapes and dimensions – maybe as a result of my early design work at an architect firm. Functionalism and its design language is also important for me."
Ulvio's design also alludes to two relatives of functionalism, the tad more sophisticated and playful art deco and 1980s postmodernism. Both have resurfaced in recent years.
"A trend is not a dirty word to me as trends are part of culture and the zeitgeist, which is why I follow them closely. I also do not mind if my design is called trendy", Ulvio says.
But it is not superficial.
"I have considered the ecological aspects a lot in my work because there is just too much stuff. I have asked myself how do I justify being a designer by profession in this equation. However, I am convinced that high-quality design ensures that an object is appreciated and is directly linked with its useful life. Trends and drawing from current phenomena will not shorten this useful life as long as the product is designed, crafted and implemented with high quality."
"A trend is not a dirty word to me as trends are part of culture and the zeitgeist, which is why I follow them closely."
Elina Ulvio says that the appreciation of a well-designed item will increase over time, ensuring a long life cycle.
"The Ball Chair by Eero Aarnio and Yrjö Kukkapuro's chair studies through the decades are clearly products of their own time, and such touching and fine objects precisely for that reason."
Ulvio would like to see ten years ahead so that she could determine what kinds of thoughts the furniture that she designs now will evoke.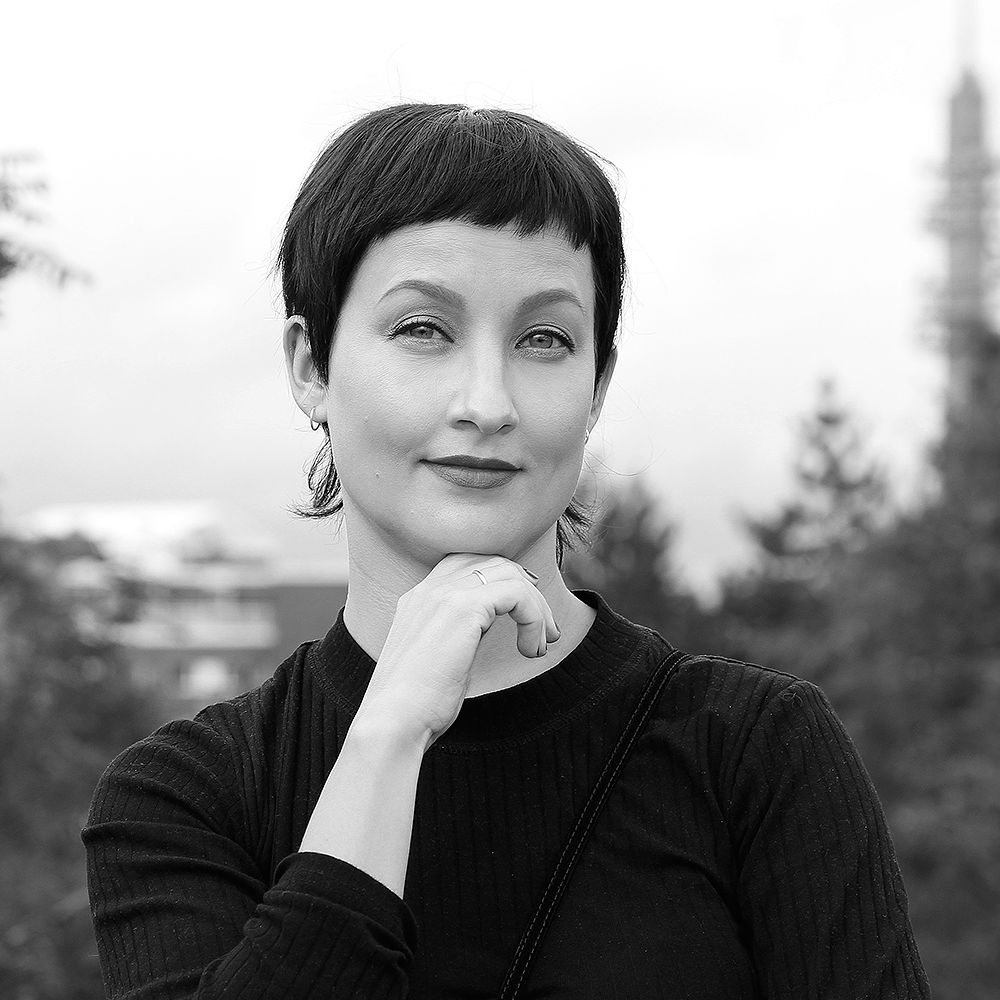 Who: Elina Ulvio
• Helsinki-based freelance designer
• Received her Master's degree in furniture design from Aalto University School of Art and Design
• Wallpaper magazine listed her as one the Next Big Things in 2016
• Was nominated for the Formex Nova design award in 2018
• Has designed for an array of brands including Hakola, Woud, Mater and Northern.
See also:
• Elina Ulvio's designs >
• Hakola's products >
Text: Kari-Otso Nevaluoma Images: Jaanis Kerkis, Annikki Valomieli, Chris Tonnesen, Karin Ulvio and Martti Järvi
This story was originally published in the Avotakka magazine's issue 1/2019.